Minnesota vs. Wisconsin Thursday College Basketball Odds & Picks: Bet on Gophers in Top-25 Showdown
Credit:
Michael Hickey/Getty Images. Pictured: Jamal Mashburn Jr.
Big Ten foes will take the hardwood Thursday when the Wisconsin Badgers host the Minnesota Golden Gophers.
The Golden Gophers have been better than expected this season, while the Badgers have shown how strong they truly are through December.
Check out BJ Cunningham's full betting guide below to find out which way he leans in this conference matchup below.
Minnesota vs. Wisconsin Odds
No. 21 Minnesota looks to make it three upsets in a row on Thursday when it heads to Madison to take on sixth-ranked Wisconsin.
Minnesota has been on fire over the past week, beating Saint Louis, a top-five Iowa team and Michigan State, all in the span of 10 days. That has vaulted the Gophers into the Top 25 for the first time this season.
However, all of those wins came at home, so this will be only their second road game of the season. In their lone road game to date, they were blown out, 92-65, by Illinois, so will the Gophers face a similar fate against a top-10 Wisconsin team?
The Badgers came into the season ranked inside the top 10 and poised to compete for a Big Ten title, with almost all of their starters back from a season ago.
After a midweek loss at home to Maryland, many are starting to wonder whether or not the Badgers are for real this season. Greg Gard has one of the most experienced and tallest squads in the country this season, so Minnesota better be ready to play a physical game in the paint on Thursday.
Minnesota Golden Gophers
Why have the Gophers been on fire the last three games?
It's simple, they are getting to the free-throw line at the seventh-highest rate in the country, per KenPom. Against Saint Louis and Iowa, they shot a combined 70 free throws.
Not only are they getting to free-throw line at a high rate, but they are also making them at a 75.7% rate. However, relying on a high percentage of points coming from the free-throw line is not sustainable, especially playing against a team like Wisconsin that hardly ever fouls.
Richard Pitino's team loves to get out and run, as it plays at the 27th-highest tempo in the country. Even with that high tempo, they've been extremely disciplined on the offensive end of the floor, and are only turning the ball over on 15.3% of their possessions, which is the 21st-best mark in the country.
Gard may have the best defense in the Big Ten this season. As a disciple of Bo Ryan, Gard has carried on the tradition of playing a conservative, gap-controlling, man-to-man defense.
For opposing offenses, the Badgers issue a warning: Throw the ball inside at your own peril.
Micah Potter and Nate Reuvers stand inside at 6-foot-11 and have been denying opponents at the rim all season long, as their opponents only shoot 40.9% from 2-point range.
Key for Minnesota Offensively
For Minnesota to win this game, the Gophers are going to have to do two things:
Push the pace of this game. Wisconsin plays one of the slowest paces in the country and is masterful in half-court sets on defense. Minnesota needs to look to get the ball out in transition whenever it can.
Go to the rim and try to draw Wisconsin into fouling situations. I mean, what's the best way to beat two 6-foot-11 guys on defense? Get them in foul trouble and put them on the bench.
Key for Wisconsin Defensively
The Badgers are incredibly well-disciplined, shown by the fact they hardly ever foul. Wisconsin has a two-foul participation rate of only 1% this season (per KenPom), which measures the amount of time starters are sitting on the bench in the first half with two fouls.
For a team like Minnesota that has been relying on the charity stripe for a majority of its points, I think it's going to struggle offensively against this Wisconsin defense.
Wisconsin Badgers
The biggest key for Wisconsin on the offensive end of the floor will be slowing the ball down. Wisconsin ranks 329th in pace and has the fourth-lowest turnover rate in the country, per KenPom. With five seniors starting, it's not hard to see why the Badgers are the ninth-ranked offense in terms of efficiency.
The Badgers play a swing style offense where D'Mitrik Trice and Brad Davison play a ton of pick and roll with Potter and Reuvers. It's incredibly effective when all five guys on the floor can light it up from deep, as the Badgers are shooting 41.5% from 3-point range.
For Minnesota, defense has been the end of the floor where it's struggled the most, ranking 40th in defensive efficiency, per KenPom. The Gophers were fantastic in their last game against Michigan State, holding the Spartans to only 0.76 points per possession and 26% shooting.
Where the Gophers have struggled is on the offensive glass, allowing a 32.2% offensive rebound rate, which is way above the NCAA average. Outside of 7-foot center Liam Roberts, Minnesota doesn't have another player that can match the height of both Potter and Reuvers, so the Gophers need to be disciplined in their box-outs in order to keep the Badgers off the glass.
Key for Wisconsin Offensively
For the Badgers to win this game handily they need to do three things:
Slow the pace down and force Minnesota to play at their tempo.
Shoot a high percentage from 3. In their two losses this season, they struggled from deep, so they'll need to shoot around their average to be successful offensively.

Crash the offensive glass. Minnesota is giving up way too many second-chance points this season, so if the Badgers can grab offensive rebounds at a high rate, they should be able to win this game.
Key for Minnesota Defensively
For the Gophers to slow down Wisconsin offensively, they will need to do two things.
Put pressure on ball-handlers. How do you force a team like Wisconsin out of their normally slow pace? Pressure every single ball-handler and force them to pass quickly.

Keep Wisconsin off the offensive glass. If Potter and Reuvers have their way on the glass, it's going to be a long night for the Gophers.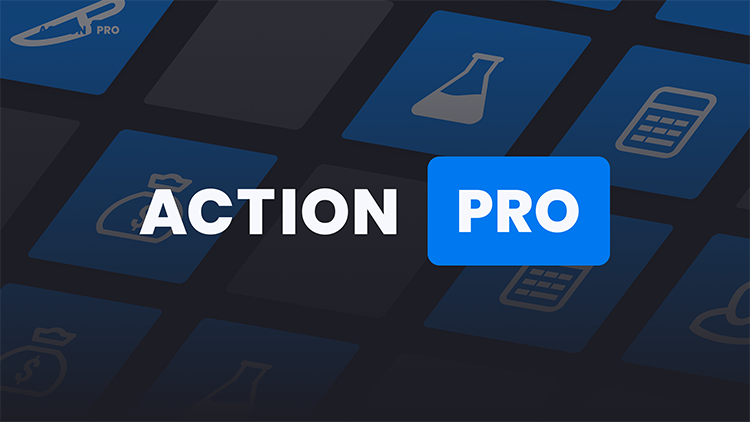 The betting tools used by the pros

Best bets & signals for every game

Projections from proven pros

Profitable betting system picks
Betting Analysis & Pick
Wisconsin is a little thin depth-wise at the moment, as four-star freshman Ben Carlson has missed the last four games due to injury. He's currently questionable to play on Thursday.
The way Minnesota is playing right now, it's hard to bet against them. If they are able to get out and run on the Badgers, they should be able to stay in this game and potentially pull off the upset.
I have the Badgers projected as only 6.26-point favorites at home, so I think there's a small amount of value on the Gophers at +7.5. However, I wouldn't play it any lower than that number.
Pick: Minnesota +7.5.
How would you rate this article?