College Basketball Betting Spots: Stuckey's Circled Games for Saturday (January 22)
Credit:
Maddie Meyer/Getty Images. Pictured: Jabari Walker.
West Virginia takes on Texas Tech and Oklahoma State travels to Texas in two Big 12 duels.
And how about Miami? Are the Hurricanes for real and are they in a good spot vs. Florida State?
Stuckey breaks down his top circled spots for Saturday.
Here are the 10 spots I had circled for Saturday's college basketball slate. Regardless of the spot, everything ultimately comes down to line value, so make sure you follow along on the Action Network app to see what I lock in.
For what it's worth, six of the 10 are in prime time if you stumble upon this post in the afternoon.
---
Noon ET on ESPN2
Well, I faded Texas Tech last Saturday at Kansas State in a sleepy spot after a crazy week before coming back on the Red Raiders this past Wednesday at home against Iowa State.
Let's go back to the fade well for another noon tip — this time at home against West Virginia.
It's a good time to buy the 'Eers low after two straight losses. I actually don't mind the matchup for the offense, especially after just seeing a similarly structured defense in Baylor. WVU doesn't turn it over much and has the shot-makers in Taz Sherman and Sean McNeil to attack Mark Adams' defense from the mid-range and perimeter.
Both teams also get to the line a ton, but Texas Tech fouls at a much higher frequency. It's also worth mentioning Texas Tech's free-throw struggles (278th) with a spread in this range. That could come into play late and impact the cover.
A lot of these same players from West Virginia also had plenty of success on the road in the Big 12, including a win in Lubbock against a Texas Tech team it swept in the regular season. It's also a potential sandwich spot for TTU after getting its revenge over Iowa State with a trip to Kansas on Monday looming and first place in the conference potentially on the line.
I think a noon tip also subdues Texas Tech's massive home-court advantage a bit.
---
2 p.m. ET on ESPN
Maybe Miami is the second-best team in the ACC? The Canes recently won at Cameron Indoor and dismantled North Carolina in their previous game.
I'm sure the Canes have been waiting for this one after they lost at Florida State by one in a game that finished with a controversial call. Just being in position to win that game says a lot about this Miami team, in my opinion, as that matchup came immediately following its road win at Duke.
For what it's worth, Florida State also played a nonconference makeup game on Thursday after both teams played on Tuesday. The Noles beat Duke in overtime, while Miami won a laugher over UNC. Those few extra days of rest and prep should really benefit Miami, which is led by an excellent game-planner in head coach Jim Larranaga.
It's also a great matchup for Miami. The Canes have excelled against the press (89th percentile, per Synergy) and have a number of options on the offensive end who can get buckets in isolation (88th percentile). Both are key against a Florida State defense that will press at times and force opponents to win one-on-one battles.
Miami also turns the ball over at the fifth-lowest rate in the country, which is paramount against a long Florida State defense that ranks in the top 25 in turnover percentage.
I like Miami to exact revenge at home and end its eight-game losing streak against rival FSU in a surprise battle for first-place in the ACC.
Let's just hope the game isn't tied at the end of regulation, as the Seminoles have inexplicably won an NCAA record 13-straight games in overtime — two of which came against Miami.
---
2 p.m. ET on ESPN
I think now is the time to go bargain shopping on the Horns after their most recent home loss to Kansas State. That marked their second straight defeat during a 1-3 stretch that has dropped them to 3-3 in league play.
That puts them in a tie with Oklahoma State, which has won two straight after following up a massive upset at Baylor with a miraculous one-point win at home against TCU.
You should get maximum effort from Texas here in a revenge spot after getting embarrassed in Stillwater earlier this month. Plus, if Oklahoma State goes way down early, I can see it getting buried. Remember, this is a team that is not eligible for the NCAA Tournament, so motivation could be lacking at times this season.
For what it's worth, all three of Oklahoma State's conference losses have come by double digits, and all three of Texas' victories have come by 10-plus.
Plus, Oklahoma State may be without guard Bryce Williams, who leads the team in points and ranks second in assists.
It's also worth noting Texas hasn't had a full roster for a number of games but is now as close to healthy as it's been in quite some time. For example, Tre Mitchell didn't play the first time these two clubs met.
Oklahoma State's turnover issues (298th) should rear their ugly head here against a Texas team that forces them at a top-five rate nationally.
Texas likely has some positive 3-point shooting regression coming its way in league play to boot. Lastly, if needed late, the Horns are excellent at the charity stripe.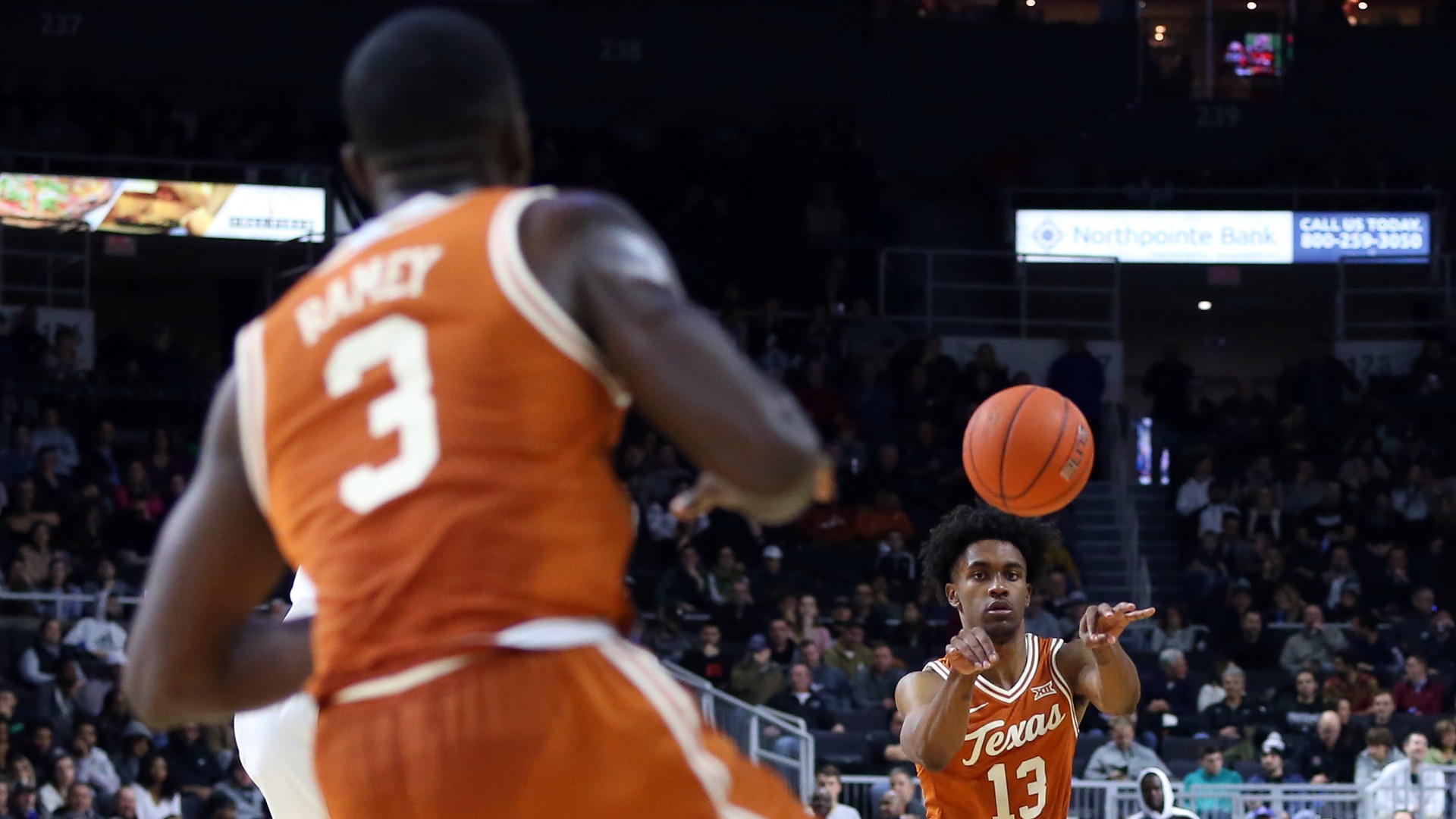 ---
4 p.m. ET on ESPN+
USC Upstate has been one of the biggest surprises in low-major hoops to start conference play this season. The Spartans of Spartanburg have won four straight to move to 4-1 in the Big South — just a half-game behind first-place Winthrop.
It's even more impressive when you consider three of those four victories came on the road, including their most recent win at Gardner Webb as 12.5-point underdogs. In fact, they were underdogs in all four games during this winning streak.
You know what that means? It's probably time to sell.
Saturday presents a good spot to do so, as the Spartans will take on a new role as favorites at home vs. lowly Charleston. Oh, and did I mention Upstate has a home date with Winthrop up next, which could move them into first place in the league. Sandwich city.
Chuck Southern is not a good basketball team that doesn't do anything well — although the Buccaneers have played a bit better of late. They're coming off an upset win over High Point and have covered three straight.
However, this isn't about them. This is a pure fade spot of USC Upstate, which also has major shooting regression coming its way. During league play, the Spartans have shot 45.8% from 3 and held opponents to 29.8%. There's simply no way that will last.
Give me the Bucs in this intrastate Big South battle.
---
6 p.m. ET on ESPN
LSU has lost two straight, but I think that speaks more to some inevitable regression, which still has a ways to go after we saw Alabama pull out a home win over the Tigers despite shooting 7-of-34 from 3 and missing countless free throws down the stretch.
For the season, LSU opponents are shooting 26.0% from 3 and 63.2% from the line. Both rank in the top four nationally.
Now, its length does make opponents very uncomfortable, but its aggressiveness also allows plenty of open looks. In fact, LSU has allowed the sixth-highest 3-point rate in the country.
That leads naturally into the first meeting between these two teams. LSU won by double digits in Baton Rouge, but Tennessee shot 6-of-24 (25%) from 3 and missed 14 free throws.
Now, the Vols aren't a great shooting team, but they aren't that bad. More shots should fall at home in a nice revenge spot for a Tennessee team starved for a high-quality win.
Meanwhile, in complete contrast to LSU, opponents have shot 38.1% from deep in conference play against Tennessee. That's the highest rate in the league for one of the top defenses in the country. The regression monster looms on both sides in favor of Tennessee.
I think the LSU slide continues and Tennessee secures the home victory, especially if Xavier Pinson sits again for Will Wade's squad.
LSU should have plenty of trouble scoring, and its turnover issues should doom it on the road against a Vols squad that forces them at a top-10 rate in D-I.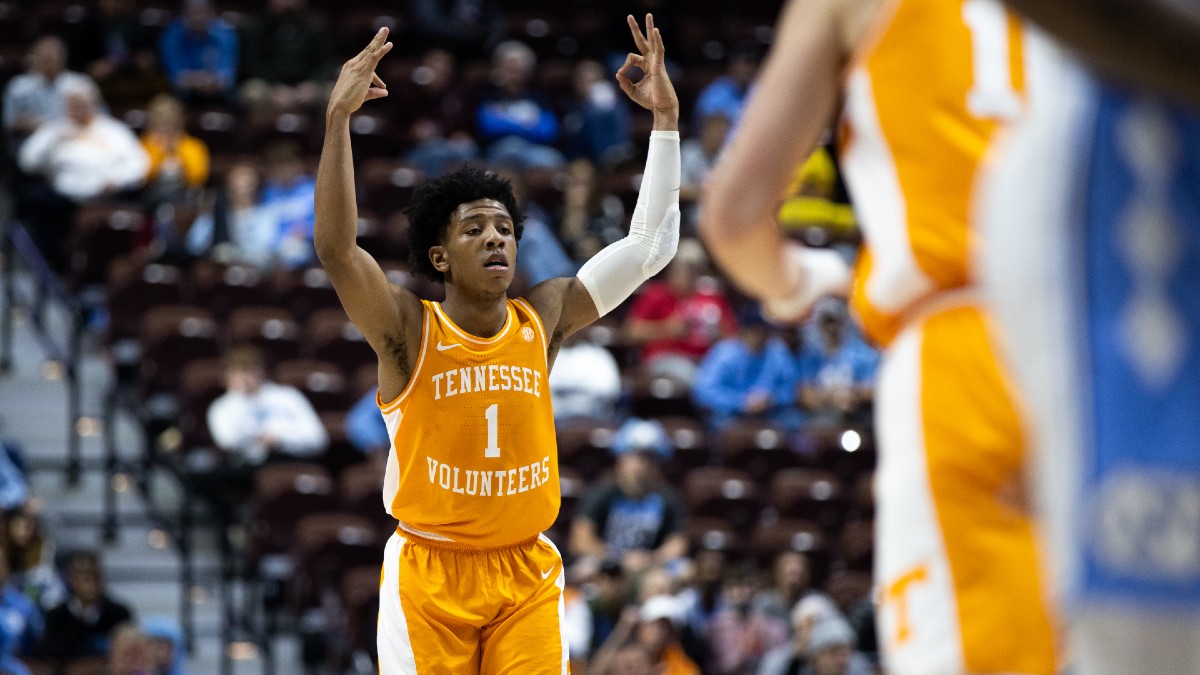 ---
7 p.m. ET on ESPN+
I've been waiting for this spot since last season, so I can only imagine how much Furman is salivating to pick up its first win in Spartanburg in 11 years.
Wofford has been a thorn in Furman's side in recent years. In 2019, Wofford swept the Paladins in the regular season. In 2020, the Terriers eliminated them in the SoCon Tournament, preventing the tourney favorites from reaching the tournament for the first time in over four decades.
Then last year, Wofford swept the regular-season series again, including a victory in the season finale on a layup at the buzzer. That prevented Furman from clinching its first regular-season SoCon Championship since 1980. As a result, Furman fell to the No. 3 seed and lost in the first round of the conference tournament.
Furman is an extremely veteran group, led by Mike Bothwell and Jalen Slawson, who have experienced all of this pain at the hands of Wofford over the past few seasons. This presents an opportunity to get a bit of revenge and stay within one game of current SoCon leader Chattanooga.
The Terriers have major issues on the defensive end that Furman can exploit with its extremely talented five-out offense. It will be a high variance game, as both teams fire up 3s at top-10 rates nationally. But Wofford gives up many more looks from the outside, ranking 338th in that category.
I think the 'Dins get this done.
---
8 p.m. ET on ESPN+
Fun fact: I have never lost a bet when wagering on Tarleton State. Yes, it's only been one game, but undefeated is undefeated. I'm willing to put that unblemished record on the line in a fairly good spot for the Texans of Stephenville, Texas.
We saw two undefeated WAC teams go down on Thursday night in the state of Texas, leaving Seattle in sole possession of first place in the conference at 5-0. I think we see the Redhawks follow suit today.
Seattle is led by an excellent perimeter trio of Darrion Trammell, Riley Grigsby and Cameron Tyson. Those three, who average a combined 45.9 points per game, make Seattle a legit threat to represent the WAC in the NCAA Tournament.
However, this is just a brutal travel spot. Seattle defeated Dixie State at home last Saturday. It then headed out on the highway and beat a shorthanded Cal Baptist club on Monday before upsetting Abilene Christian on the road on Thursday night.
Now, it will get on the bus and head east to Tarleton State for its third straight road game and fourth overall since last Saturday, going from Seattle, Washington, to Riverside, California, to Abilene, Texas, to Stephenville, Texas.
It also has four games against WAC contenders coming up. This is a massive flat spot at the end of a brutal road trip.
This actually isn't the worst matchup for Tarleton either. The Texans severely lack height, but that's not an area Seattle can really exploit. Both teams are essentially comprised of nothing but players 6-foot-6 or shorter. Seattle has a pair of centers who run a bit taller, but they are barely utilized.
They also don't turn it over much, which is key against an aggressive Seattle defense that forces teams into mistakes at a high clip but also fouls at the 15th-highest rate nationally. That's good news for a Tarleton team that shoots over 75% from the line.
Tarleton is a high-variance team since it shoots and allows a ton of 3s, but I trust the spot and Billy Gillispie to get it done here in a massive coaching edge for Tarleton.
It's a good buy-low, sell-high opportunity, as Tarleton has also lost three straight.
---
8 p.m. ET on ESPN+
It's time to sell the men of Troy after they picked up a road win as underdogs at UL Monroe on Thursday night. That moved the Trojans to 4-1 in league play and atop the Sun Belt standings.
However, I'm not buying into this start.
They've benefited from playing some shorthanded teams and also have had shooting variance go their way. Even in their last victory, they started out 80% from the floor over the first 15 minutes to build a 23-point first-half lead. They eventually cooled off and held on for an eight-point victory. They shot 47% from deep, while the Warhawks finished 5-of-23 (21.7%).
During conference action, Troy has held opponents to a paltry 23.7% rate from beyond the arc. The regression monster is headed its way.
While Troy has won three straight, Louisiana has dropped three in a row to fall to 3-3 in the Belt. However, it should be noted that the Ragin' Cajuns have dealt with a number of absences to their lineup all season, which has held down their metrics.
That said, they finally had a full deck of cards in their most recent game with the return of big man Theo Akwuba. I think you see a fairly good effort here in their second conference game with everyone available.
A great buy-low, sell-high spot.
---
8:30 p.m. ET on WCC Network
Pacific might be the unluckiest team in the country and the highest positive regression candidate.
The Tigers sit at 5-11 on the year but have a projected record of 10-6, per ShotQuality. Teams simply cannot miss against them. For the season, opponents have shot 39.3% from deep and 77.2% from the charity stripe. As a result, they are a paltry 2-13 against the spread on the year.
After five straight losses, this is good spot to back that regression at home against a San Diego team that is coming off a road game at BYU on Thursday night.
I should note there are COVID-19 concerns within the Pacific program, which hasn't played since Jan 12. Plus, the Toreros finally got fully healthy in their previous game, so I may wait for lineups to confirm everyone is available.
If everyone is ready to rock, this is probably the bottom of the market on Pacific and an ideal time to buy low.
---
9 p.m. ET on Pac-12 Network
I got the results I wanted on Thursday for this spot with UCLA winning at Utah and Colorado falling at home to USC.
Now, the Bruins have to make the brutal mountain trip by playing at Colorado in altitude after playing at Utah. This spot has not been kind to road teams in the past.
I currently have the Buffs with the highest home-court advantage in the nation at six points out of conference and five points within. However, I might actually be too low. If you look over the past 15 years at margin of victory and ATS results, the Colorado home-court advantage has actually been worth close to 6.5 points in conference play.
There are way worse things you can do with your money than betting Colorado at home. Overall, the Buffaloes are 86-63-2 (57.7%) ATS at home since 2005.
And Pac-12 teams going to Colorado on less than four days rest have gone 17-38 ATS (30.9%), failing to cover by 3.35 points per game. Favorites have performed even worse in that situation at 2-14 ATS, failing to cover by over five points per game.
Not only does UCLA fall into the brutal Mountain trip spot, it also has a date with Arizona on Tuesday for first place in the Pac-12.
The Buffs have been playing much better of late, and I trust this spot as much as any. Look for Colorado to exploit UCLA's horrendous transition defense (sixth percentile, per Synergy).
The Buffs also excel at defending pick-and-roll, which is critical against UCLA. I also wouldn't be surprised to see a big game out of Jabari Walker, who is slowly breaking out of his shooting slump.
How would you rate this article?
This site contains commercial content. We may be compensated for the links provided on this page. The content on this page is for informational purposes only. Action Network makes no representation or warranty as to the accuracy of the information given or the outcome of any game or event.