MAC Basketball Tournament Betting Preview, Bracket & Odds: Preseason Favorite to Win Title?
Credit:
Photo by Timothy T Ludwig/Getty Images. Pictured: Ronaldo Segu (Buffalo)
The MAC is one of the most exciting mid-major conferences to watch in college basketball. Ranking sixth among all leagues in tempo and ninth in efficiency, this is a conference chock full of teams who like to run and gun.
This is also a league that often produces an NCAA Tournament winner. In each of the past three seasons, the MAC representative has won in the first round of the Big Dance. You can bet every 4, 5, and 6 seed in the Field of 68 is praying they don't see a MAC squad on the bottom of their matchup line.
With that in mind, Ky McKeon of Three Man Weave dives into the MAC Tournament preview. But first, here's the bracket and odds.
---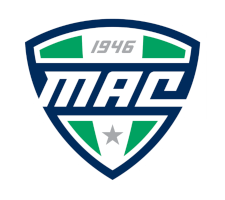 MAC Tournament Bracket & Schedule
---
2022 MAC Tournament Odds
---
The Format
Only eight teams make the MAC Tournament, which is held in scenic Cleveland, Ohio.
That means Bowling Green, Northern Illinois, Eastern Michigan and Western Michigan will get a head start on their offseason workouts.
No byes are given in this tournament — it's a true quarter / semi / final format.
---
The Favorite(s)
The Rockets are the odds-on favorite after essentially dominating the conference all season long. Toledo is the only MAC team that ranks inside KenPom's top 100 and is a whopping 44 spots ahead of the second-highest squad.
Toledo has proven it can beat any team in the conference — except for Kent State, which swept the Rockets in a two-game series. Thankfully, the Golden Flashes are on the other side of the bracket as the 2-seed.
Value-wise you could probably do better than Toledo. But the Rockets have a favorable draw in that they avoid Ohio and Kent State, the next best teams in the league.
---
At one point this season, Ohio was considered the class of the conference. On Feb. 5, the Bobcats sat at 19-3 (10-1) and ranked 79th in KenPom. After fumbling around with a few lesser MAC teams, the Bobcats stumbled down the stretch and lost four of their final five contests.
I still believe in Ohio. Nothing happened with its personnel to suggest this late-season stumble is indicative of a bigger issue. Plus, there is no evidence that teams who finish poorly during the regular season are less likely to win in the conference tournament (contrary to popular belief).
Ohio is properly priced as the second-favorite and worth a look in the futures market.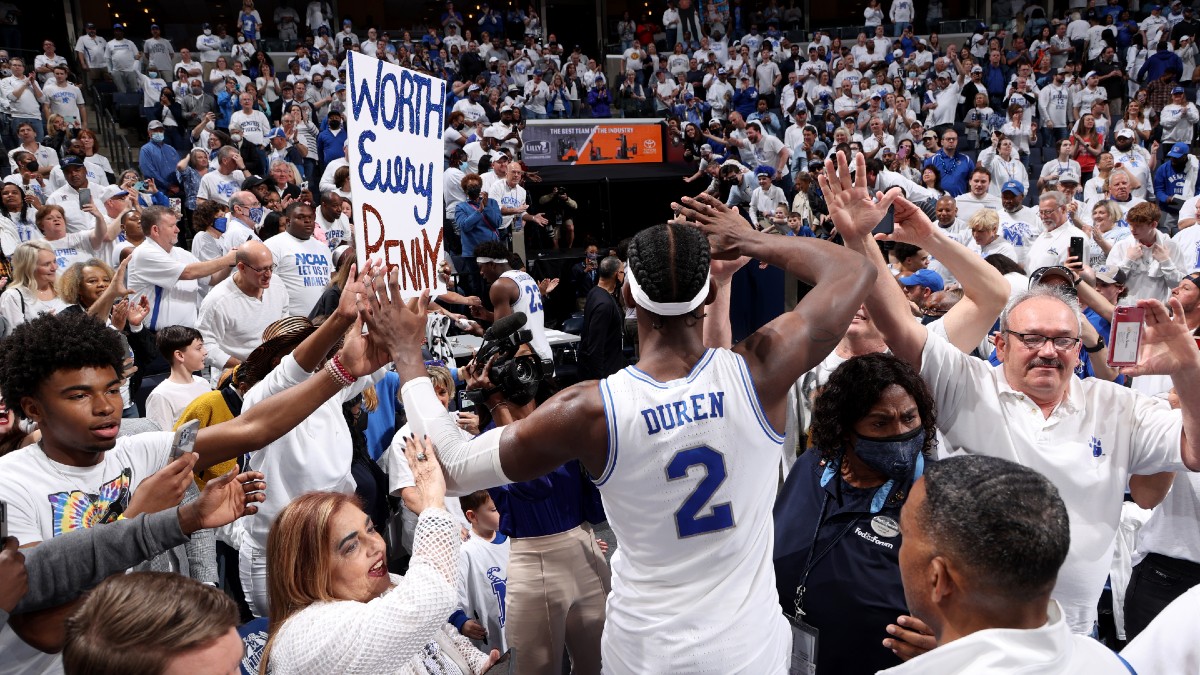 AAC Tournament Betting Preview & Bracket
---
Other Contenders
If you are a believer in riding the hottest team in a tournament setting, KSU is the team for you.
The Flashes have won 12 straight games and haven't lost since Jan. 21. They feature the league's best defense, anchored by long paint patroller Justyn Hamilton.
Kent State has a little bit of everything going for them.
Rob Senderoff is a winning coach who has been to the NCAA Tournament
KSU has very good guards in Duquesne transfer Sincere Carry and Malique Jacobs
KSU has strong, long big men in Hamilton and UNLV import Tervell Beck.
Outside shooting is a weakness, but that's it.
---
Considered to be the preseason favorite by many, Buffalo massively underachieved.
Despite having six seniors (some of them super seniors) in their rotation, the Bulls failed to beat Toledo, Ohio AND Akron and fell to a fifth-place MAC finish.
Despite the struggles, this is still a very dangerous team. Pound-for-pound, there is not a more athletic team in the MAC than Buffalo, a squad that features two of the very best players in the league in Jeenathan Williams and Josh Mballa.
Buffalo's style lends to a high variety of outcomes. The Bulls play fast and push tempo as much as anyone in the league.
---
Akron doesn't get much attention compared to its fellow contenders, but the Zips quietly have wins over Buffalo and Ohio this season — plus they almost beat Ohio State in Columbus on opening day.
John Groce is a veteran coach in this league and is the former head honcho at Illinois. He won't be fazed by a tournament setting.
---
Dark Horses and Long Shots
Miami (OH) started the season strong, with a win on the road over Georgia Tech. The Redhawks even took down Buffalo to start conference play.
But the rest of the season was a disappointment.
Injuries certainly didn't help, but it's not encouraging from a futures perspective that Miami (OH) secured just one win over a team in the MAC tourney field.
There's enough — particularly in the backcourt — to pull an upset or two, but not enough juice to take home the crown.
---
Ball State is similar to Miami (OH) in that it has just two wins over the MAC tourney field. However, the Cardinals have felt a little more "dangerous" this season. They are a highly variable team that plays fast and can get hot in a hurry.
In a tournament setting where the sample size is low, BSU could conceivably close its eyes and throw three haymakers in a row.
---
These guys have no shot, but it is encouraging for the program that first-year coach Tony Barbee was able to will them to the postseason.
The Chips are a young team with a bright future.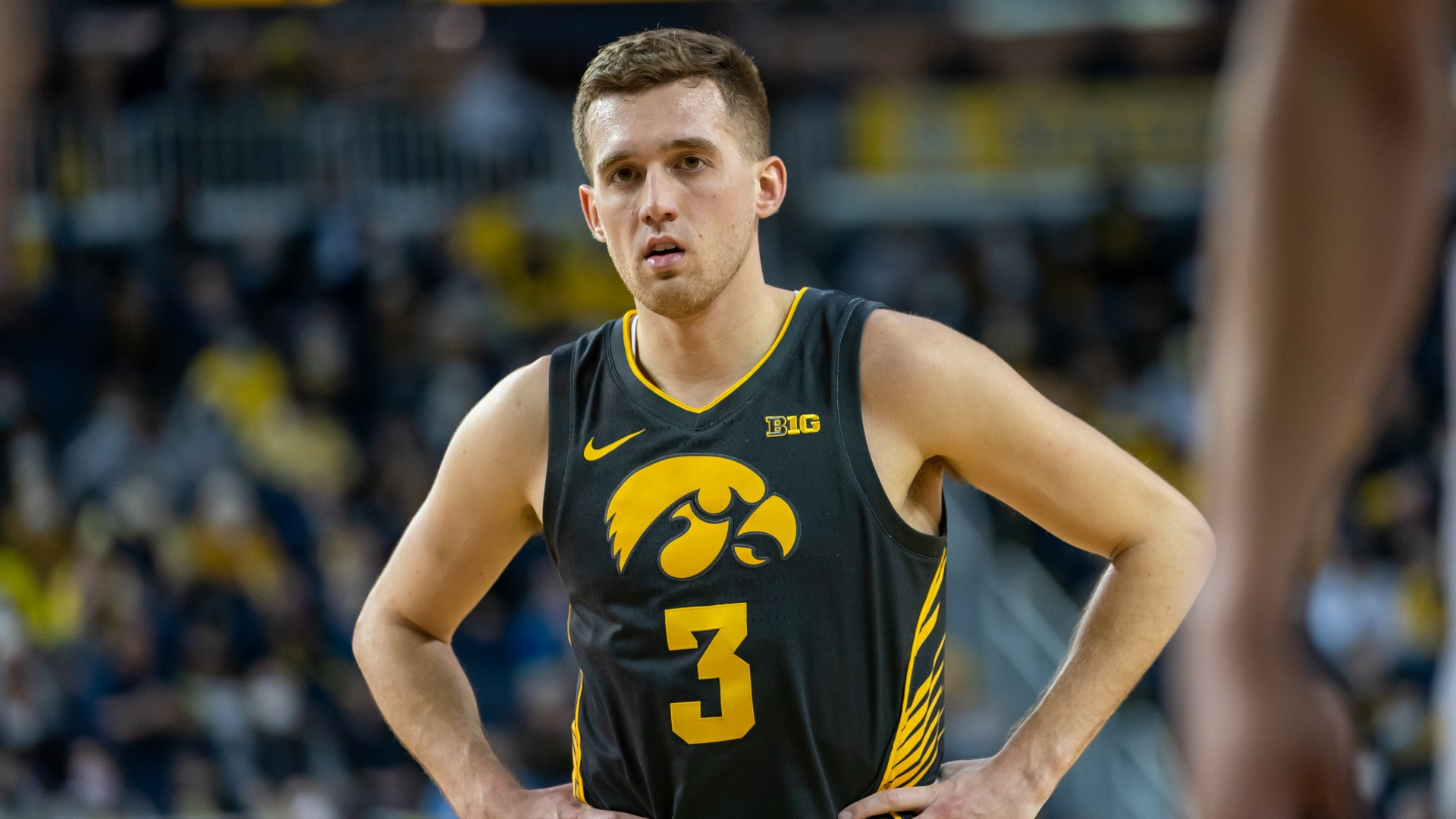 Big Ten Tournament Betting Preview & Bracket
---
Futures Recommendations
Toledo is worth a wager given its draw in the bracket, but Buffalo is my favorite bet on the board. You can find the Bulls around +650 at most shops, which is fantastic value.
Preseason expectations mean a lot to me in the conference tournament. In theory, barring any injuries, a team expected to win the regular season is still just as talented and just as capable of being the best at the end of the year.
Add in the fact this is a very experienced and athletic team, and you have a no-brainer bet on your hands.
Buffalo might lose to Akron (or more likely to Toledo), but the value is there for a wager.
On the bottom side of the bracket, Kent State offers more value than Ohio. The Flashes are going off at twice the odds of the Bobcats, which is a misclassification of the difference between these two teams. Kent State is the best bet on the bottom side.
If you need to take a flyer, I'd look at Miami (OH) or Ball State. Miami (OH) has proven it can beat superior competition — with its win over GT — and it has considerable talent, continuity and experience.
How would you rate this article?
This site contains commercial content. We may be compensated for the links provided on this page. The content on this page is for informational purposes only. Action Network makes no representation or warranty as to the accuracy of the information given or the outcome of any game or event.