Oklahoma vs. Missouri Odds & Pick: Bet the Sooners Moneyline in NCAA Tournament
Credit:
John E. Moore III/Getty Images. Pictured: Oklahoma forward Brady Manek
Oklahoma and Missouri will meet in a matchup of two downward-trending teams with a chance to (likely) face top-seeded Gonzaga.
Our college basketball analysts preview this first round matchup between the 8-seed Sooners and 9-seed Tigers.
Find out why they like the value on OU to advance to the next round of the NCAA Tournament.
Oklahoma vs. Missouri Odds
Oklahoma Odds
-0.5
Missouri Odds
+0.5
Moneyline
-109 / -109
Over/Under
140
Time
Saturday, 7:25 p.m. ET
TV
TNT

Odds as of Saturday afternoon and via DraftKings.
Nine years after these teams were conference foes in the Big 12, they meet at a precarious time for both programs.
The Sooners have lost five of six, crumbling down the stretch after a dalliance among Big 12 contenders. Their defense has faltered down the stretch and their offense hasn't had the same pop that led them to wins over West Virginia, Texas and Kansas.
Oklahoma's outlook became even more dire when it was announced starter De'Vion Harmon would be sidelined from opening weekend of the NCAA Tournament due to COVID-19.
Oklahoma will meet a Missouri team that has similarly faded from its midseason peak — the Tigers have lost six of their last nine, stumbling down the stretch in SEC play.
The two downward-trending teams will collide with a likely matchup with top-seeded Gonzaga awaiting on Monday evening. Without much of a point spread, there's an argument for value on either side here.
Oklahoma
BJ Cunningham: Oklahoma was dealt a big blow right before the tournament when second-leading scorer Harmon tested positive for COVID-19. His absence will be greatly felt on the offensive end of the floor because he played the second-most minutes of any Sooner and has the second-highest effective field goal percentage on the team.
Harmon's 15 points per game will have to come from elsewhere, which means the scoring load is now going to be dumped on Austin Reaves and Brady Manek. Likewise, Harmon will be missed on the defensive end, as he has proved to be fantastically adept both on the ball and against the pick-and-roll.
Oklahoma can score from all over the court and does so efficiently, with 2-point and 3-point field goal percentages right around the national average. The Sooners struggle on the offensive glass and getting to the free-throw line, ranking in the bottom half of the Big 12 in both of those areas. Their main area of strength on offense is holding onto the ball. The Sooners had the lowest turnover rate in the Big 12, which will be huge since Missouri hardly turns opponents over.
The way to beat the Sooners' defense is by hitting a high percentage from 3-point range. Oklahoma allows better than 35% from deep, but that shouldn't be a problem against a Missouri team that ranked among the worst in the SEC from beyond the arc.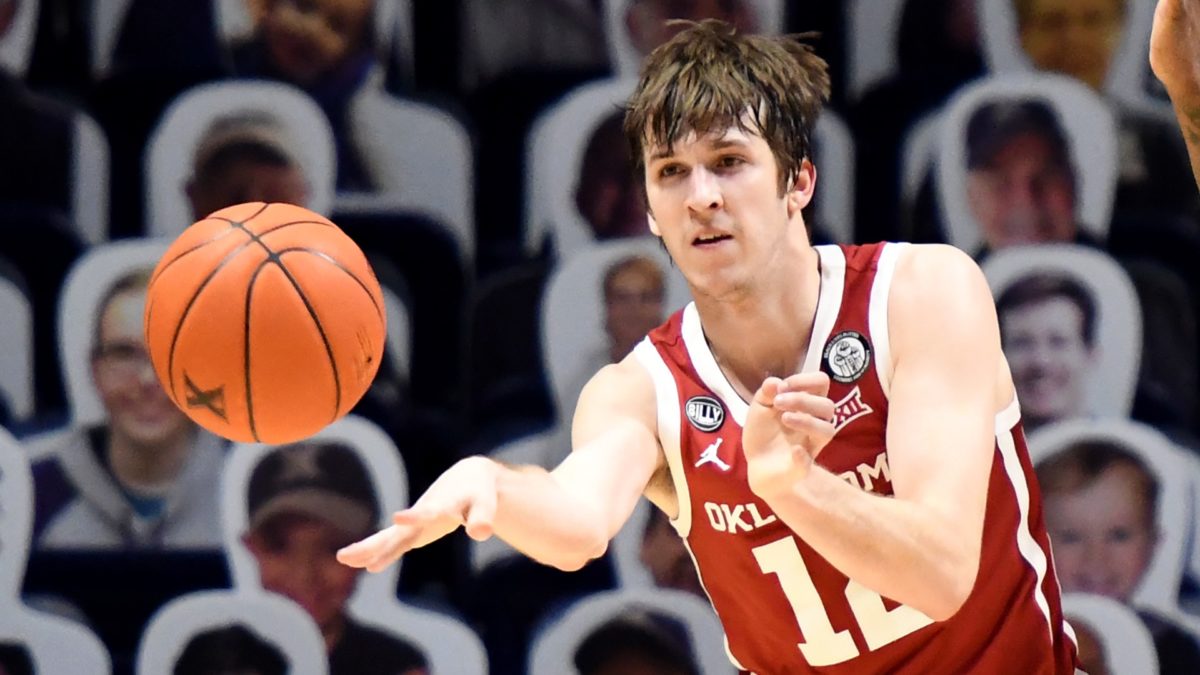 The Sooners defend the paint at a really high level, allowing only 46.3% from 2-point range and 55.4% on shot attempts at the rim, per Hoop-Math. That will match up well against the Tigers, who do most of their scoring inside. Oklahoma also allows the 12th-lowest free throw rate in the nation, which coincidentally matches up well with Missouri, which has the 40th-best free-throw rate in the country.
Missouri
Collin Wilson: Missouri has plenty of talent, but failed to translate that into wins down the stretch and lost six of its last nine games to close out the regular season, although it's worth noting that two of those defeats came without Jeremiah Tilmon, who is essential to everything the Tigers want to do and uber-important on the glass.
Teams with issues protecting the rim will be susceptible to the Tilmon pick and roll, but a defensive free-throw rate of 285th can limit the Tigers late in games with players in foul trouble.
The Tigers do have some major weaknesses on defense against heavy screening action and teams that thrive in transition. Outside of Dru Smith, they also really struggle shooting the ball consistently, which really limits their offense.
The last thing Missouri wants to run into is a zone defense in the dance. The ability for the Tigers to make a run will likely come down to matchups, as the Sooners' interior defense is one that can be attacked. A potential matchup with Gonzaga will test the rim protection unit for the Bulldogs.
Matchup & Betting Analysis
Shane McNichol: Each team will be able to mine a mismatch for points in this game.
Tilmon is bigger and stronger than Manek, who will likely guard Tilmon for the majority of this game. Tilmon will look to bully Manek on the block and find his way to the free throw line, where he's registered the seventh-highest rate in college basketball so far this season. If Manek can't handle his size and strength, Tilmon will feast on foul shots and easy buckets.
On the other end, if Manek avoids foul trouble, he'll be able to draw Tilmon away from the basket in pick-and-roll action. Missouri struggled to defend ball screens all year long — a scary trait for a team about to attempt to slow down the Sooners. Lon Kruger loves to isolate a mismatch and allow Austin Reeves to be the decision maker against an advantage.
Oklahoma will miss Harmon as a scorer and as a defender. His absence as a secondary creator in the Sooners offense will hurt. They should, however, be able to use Reeves and Umoja Gibson to attack a susceptible Tigers defense, no matter the pace.
Even after their recent downturn, the Sooners are the better team and should win this one.
Pick: Oklahoma ML (-112)
How would you rate this article?