Summit League Basketball Tournament Betting Preview, Bracket & Odds: Jackrabbits Can't Be Stopped?
Credit:
Photo by John McCoy/Getty Images. Pictured: Eric Henderson (South Dakota State)
The most endearing part of the Summit League Tournament is the venue. The Sanford Pentagon is vintage in every way. The parquet floor is hardwood art at its finest form, while it's tight dimensions serve as the perfect canvas for a shooter's backdrop.
Top-seed South Dakota State — despite its flawless Summit resume — will enjoy no cakewalk to the auto-bid. Like every squad in this classic eight-team tournament format, three gritty wins on a neutral battleground is the price of admission.
Send a sympathy card to St. Thomas – Minnesota, the first-year invitee that is ineligible for postseason competition. North Dakota, which set a new standard for anti-defense in the Summit, is the other odd man out.
Matt Cox of Three Man Weave breaks down the tournament below, but before we dive into it, here's the bracket, schedule and odds for the event.
---
Summit League Tournament Bracket & Schedule
---
2022 Summit League Tournament Odds
---
Key Betting Trends
Here's all you need to know about the Summit over gravy train:
The over record for all Summit teams this season: 155-124 (55.1%, 3.6 average total margin)
The over record for all Summit teams this season in conference play: 102-78 (56.7%, 4.7 average total margin)
If last year's 2021 Summit League Championship scoring environment holds, auto betting the over in every game looks appetizing. There were buckets galore in last year's tournament, as five of the seven games went over the number.
The mixture of prolific shooters in the Pentagon's cozy atmosphere can produce an eruption of points in a flash.
---
The Demise of Home Court
Of the league's 10 teams, only Omaha, South Dakota State and South Dakota were profitable at home against the number this year.
North Dakota and North Dakota State — along with the new kid on the block St. Thomas — were especially vulnerable at home. Opponents covered 26 of the 36 road games against those three by an average of three points a game.
Yes, this tournament is at a neutral site, but the stark home/road splits are relevant context for teams playing outside their backyard.
South Dakota and South Dakota State may have a slight home court edge given their proximity to the Pentagon, but that likely won't move the needle.
---
Summit League Quarterfinal Matchups
No. 8 Omaha vs. No. 1 South Dakota State
---
It's tough to see how South Dakota State doesn't run circles around Omaha in the 1 vs. 8 opening-round tilt.
The Jackrabbits make mincemeat of porous defenses, and Omaha's 353rd-ranked unit, per KenPom, certainly qualifies.
That said, Omaha did squeak two slimy covers against SDSU in the regular season. The Mavericks lost by 11 at home and 21 on the road, both of which outperformed oddsmakers' expectations.
The X-factor? Sami'I Roe. The guard was hit or miss this season, but is coming off of his best outing of the year: 15 points in 20 minutes in a blowout loss to St. Thomas (no, not a good result).
Roe is a bucket when healthy — he didn't play in either regular season game against South Dakota State.
Please, South Dakota State, do not play a re-run of the 2019 Summit Championship debacle — the Mike Daum-led Jackbunnies were stunned by Western Illinois in the opening round, blowing the field wide open from the jump.
As of Thursday evening, KenPom had the game as a true home outing in his schedule model. The Pentagon is NOT the Jackrabbits' home court — that would be Frost Arena, 45 minutes away.
The oddsmakers made a simple schedule mistake earlier this week in the Illinois Chicago-Milwaukee game, so keep a curious eye out on the opening line and where the early money comes in.
---
No. 7 Denver vs. No. 2 North Dakota State
---
North Dakota State finds itself in a familiar position. While points are a dime a dozen in this league, the Bison are the one program that refuses to sell its soul for buckets.
Translation: this team guards. Per BisonReport, here's how Dave Richman's defenses have stacked up since he took over the helm in 2014: first, first, second, second, first, second and first.
A sturdy defensive spine has propelled Richman to multiple deep Summit Championship runs. Since 2016, no team has played in more Summit Tournament games than NDSU (15).
In those games, the Bison are 8-7 against the number, covering by a healthy 1.3 points a game.
The key vertebrae in that spine is Grant Nelson. The matrix defender recently looked like his old self after a brief hiatus from the lineup in late January. Rocky Kreuser may be the popular fan favorite, but Nelson is the critical two-way catalyst.
Richman & Co. won't be taking their opening round opponent lightly. Denver gave the Bison a scare on their home floor, and is oozing with confidence under first-year director Jeff Wulbrun.
This Pioneers rendition is a far cry from the versions coached under Rodney Billups. DU plays hard, and its young nucleus will be playing like it has nothing to lose against the veteran Bison.
Meanwhile, NDSU's Sam Griesel will have to play big minutes with backup point guard Dez McKinney on the mend.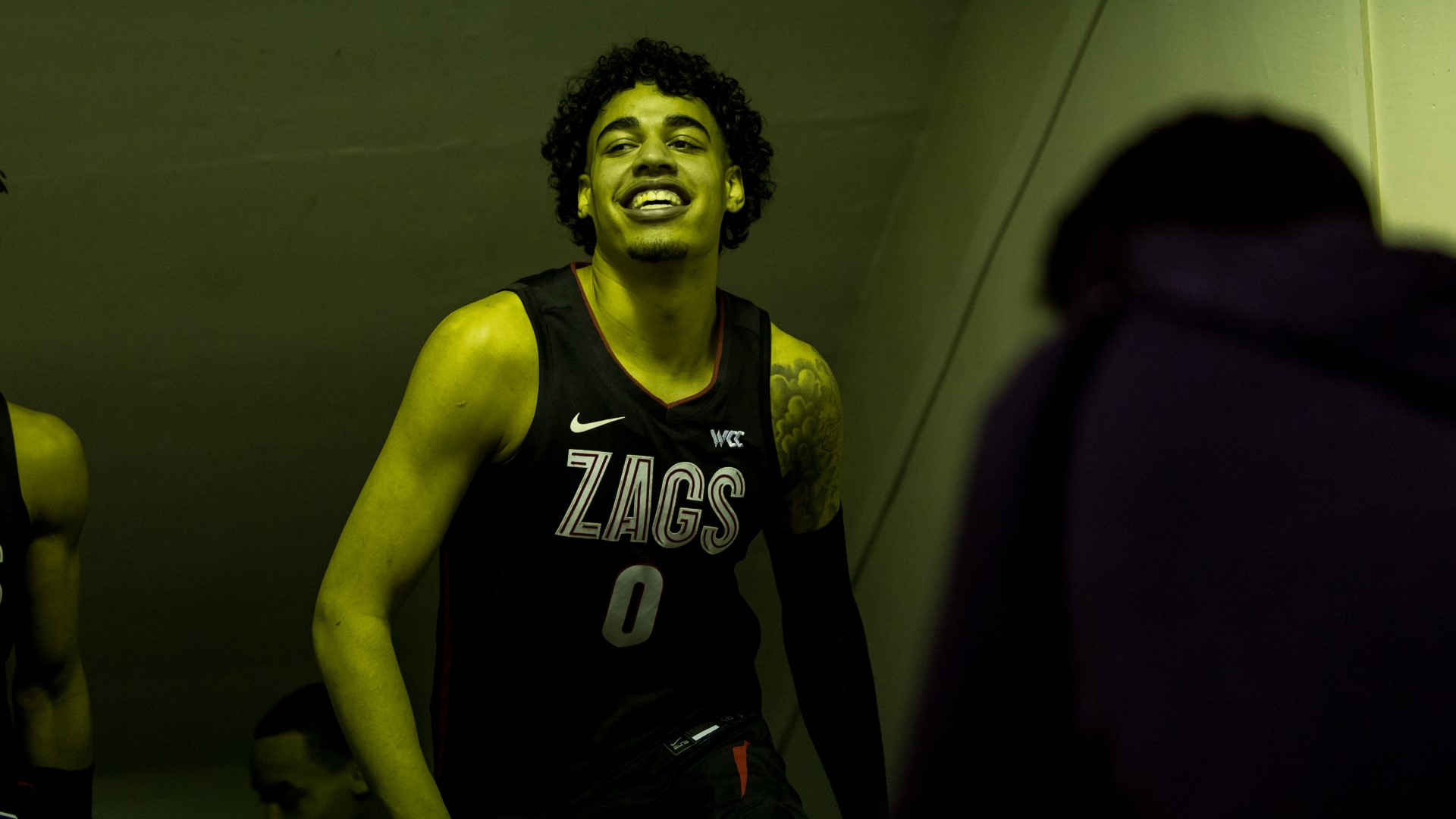 WCC Betting Preview & Bracket
---
No. 5 South Dakota vs. No. 4 UMKC
---
Introducing the only game that projects to be a low-ish scoring battle: the Yotes versus the Roos.
While South Dakota may enjoy a slight home edge — with the venue in its neck of the woods — this is a hard stay away.
Two master adapters will work their magic on both sidelines — head coaches Todd Lee and Billy Donlon — making it tough to pick out a significant edge on either side. Each coach navigated injuries and a myriad of roster curveballs to keep their ship afloat.
---
No. 6 Western Illinois vs. No. 3 Oral Roberts
---
The script is starting to setup for a deja vu Summit Championship for ORU. A sluggish finish down the stretch — Oral Bob lost three of its last four — has Max Abmas and the Golden Eagles flying under-the-radar.
We know how that movie played out last season. Former Kansas transfer Issac McBride is the deputy star Abmas needs to ignite another scoring run through the tournament and punch a second straight ticket to the dance.
McBride has tallied double digits in points in his last 14 contests dating back to early January.
It's also worth noting that KenPom's conference simulations give ORU the second-best odds in the field
On the other side, there's a new regime on the rise in Macomb, IL, folks. Former Milwaukee head honcho Rob Jeter has officially revived this flatlining Western Illinois program.
The Leathernecks compliantly conformed to the Summit's DNA norms in Jeter's second season. They run-and-gun just like all the others. However, Jeter still owns a frontline that packs a serious punch.
Premier stretch forwards are weapons in this league, and that's precisely what Jeter has in Croatian sensation Luka Barisic.
Inside, beastly Tamell Pearson could pose issues, as he did in the first meeting between these two in January. Pearson went for 21 and 11 in a heartbreaking one-point loss.
---
Best Futures Bet
Don't be afraid to drink the juice with me. I'm taking chalk. South Dakota State as a 2:1 favorite to win the tournament is my best bet, largely due to its situational draw.
With their favorable draw in the upper half of the bracket, the Jackrabbits are a near lock to march to the title game. Meanwhile, one of Oral Roberts and North Dakota State will slay the other on the opposite side of the bracket.
Above all, this offense simply has a different gear, and the defense is grossly underrated. What if I told you South Dakota State held claim to the league's best defensive unit this season?
Future Pick: South Dakota State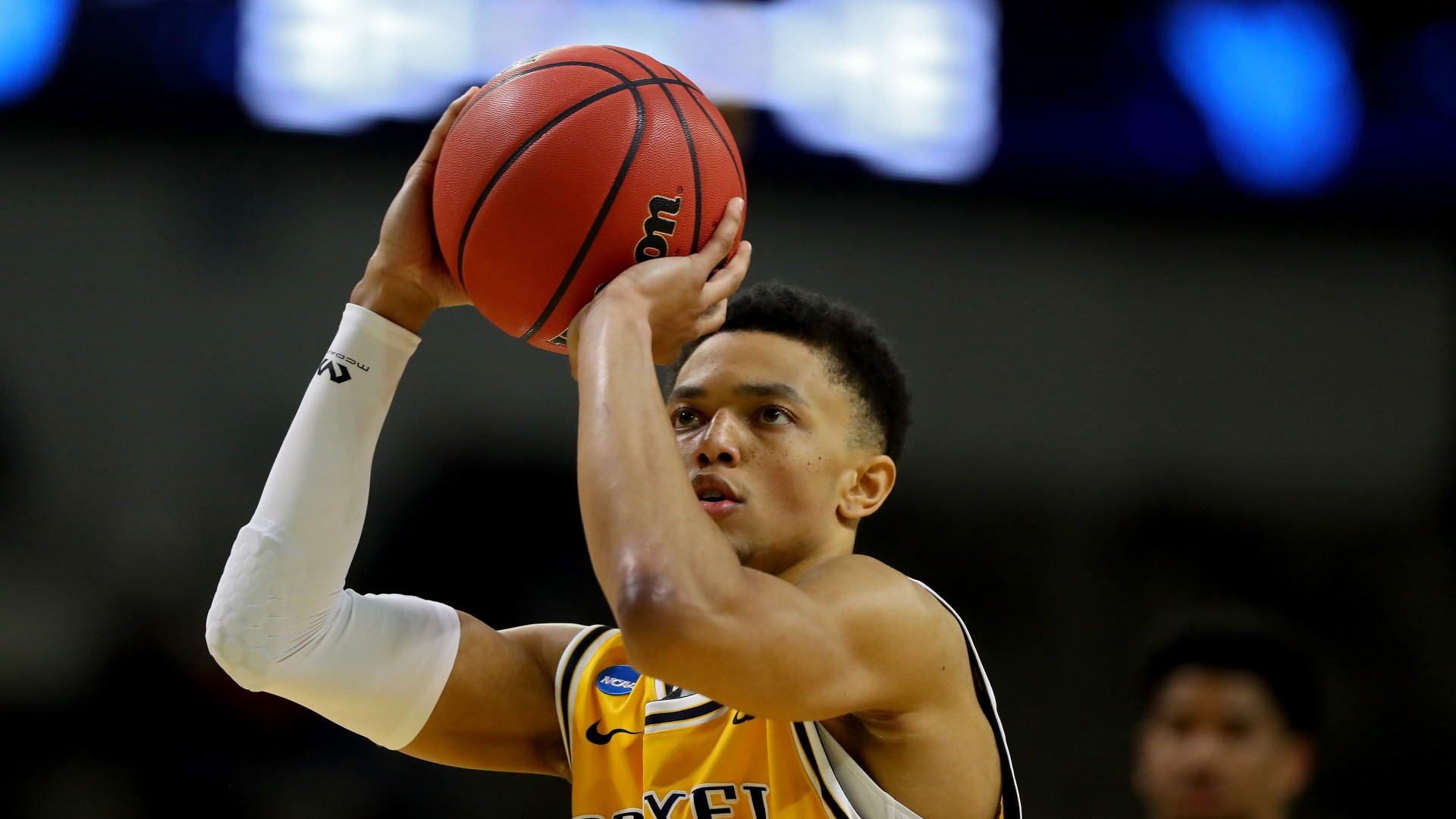 CAA Betting Preview & Bracket
How would you rate this article?
This site contains commercial content. We may be compensated for the links provided on this page. The content on this page is for informational purposes only. Action Network makes no representation or warranty as to the accuracy of the information given or the outcome of any game or event.