College Football Preseason AP Top 25 Poll: Brett McMurphy's Ballot vs. Action Network's Betting Power Ratings
Credit:
Joe Robbins/Icon Sportswire via Getty Images. Pictured: Nick Saban and the Alabama Crimson Tide.
ATLANTA — The greatest college football coach of all time also might be the best "Pledge the refrigerator" husband in America?
Yes, it's true. Alabama's Nick Saban was asked at SEC Media Days if no one knew anything about him, what he would want them to know.
"How well I clean house," Saban said. "I get a list every day. I try to play golf in the morning. When I get back, I get a list. Vacuum, 'Pledge' the refrigerator. Nobody knows how well I do those things."
Saban isn't too bad at other things — like building the greatest dynasty in college football history. In 15 seasons under Saban, the Crimson Tide have played in nine national title games, winning six championships. Last year, in what Saban has called "a rebuilding year," Alabama lost the national title game to Georgia.
This year marks only the seventh time since 2009 that Alabama is coming off a season in which it did not win the national title the previous season. In those six seasons following a non-championship, Alabama has won four titles and finished ranked No. 4 and No. 8 the other two years.
That's why I ranked Alabama No. 1 on my Associated Press preseason Top 25 ballot. Besides the best coach, Alabama also has the nation's best players on offense (QB Bryce Young) and defense (LB Will Anderson Jr.).
Here is the remainder of my AP preseason ballot, along with Action Network senior writer Collin Wilson's power ratings.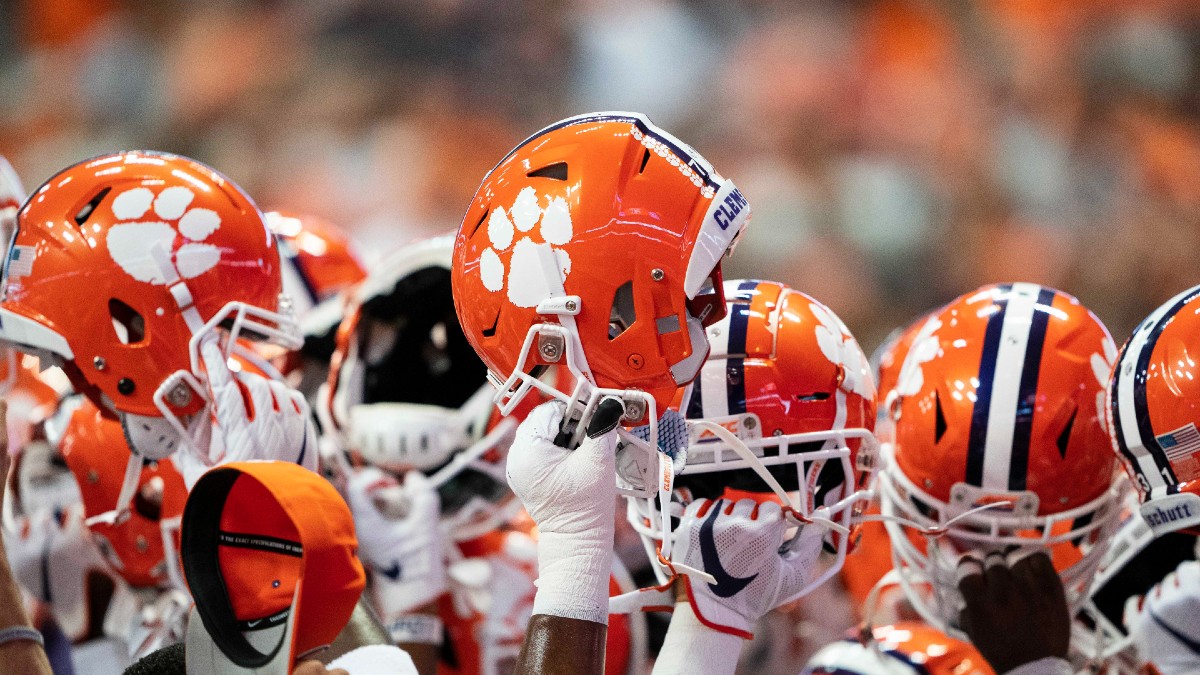 Updated 2022 College Football Betting Power Ratings
---
Brett McMurphy's Preseason AP Top 25 Ballot
AP denotes Brett McMurphy's Associated Press Top 25 ballot.
PR denotes Collin Wilson's College Football Betting Power Ratings.
---

Alabama
---

Ohio State
---

Georgia
---

Miami
---
Texas A&M
---

Utah
---

Michigan
---

Oregon
---

NC State
---

Baylor
Collin and I agree that Alabama, Ohio State and Georgia are the nation's top three teams. But we don't agree on much else.
Of the top 10 teams on my AP ballot, only No. 4 Miami, No. 6 Utah and No. 9 NC State are rated in Collin's top 10 teams. Defending Big 12 champion Baylor is easily the biggest disparity between my AP ballot and Collin's power ratings. I have the Bears at No. 10, Collin at No. 55. That is not a typo: Number fifty-five!
---
Clemson
---

Oklahoma State
---
Oklahoma
---

Arkansas
---
Wisconsin
---

Penn State
---
Wake Forest
---
Notre Dame
---

Pitt
---

USC
More disagreement between Collin and I regarding the teams I ranked between No. 11 and No. 20. Only three teams are in a similar range: Oklahoma (I ranked No. 13, Collin No. 20); Arkansas (I ranked No. 14, Collin No. 12) and Penn State (I ranked No. 16, Collin No. 19).
The biggest difference again concerns a Big 12 team — this time Big 12 runner-up Oklahoma State. I have the Cowboys at No. 12, while Collin rates OSU at No. 36.
---

Iowa
---

Tennessee
---

Houston
---
Air Force
---
Nebraska
It's no surprise that Collin and I don't agree on my final five teams. We do have similar rankings for two Big Ten teams: I ranked Iowa No. 21, Collin No. 18; and I ranked Nebraska No. 25, Collin No. 16.
The teams I ranked No. 22-24 — Tennessee, Houston and Air Force — are each ranked no higher than No. 34 by Collin.
Collin had eight teams in the top 25 of his power ratings that I did not rank on my preseason Top 25 ballot: No. 13 BYU, No. 14 Mississippi State, No. 17 Cincinnati, No. 21 Louisville, No. 22 TCU, No. 23 Florida State, No. 24 LSU and No. 25 Virginia Tech
---
How would you rate this article?
This site contains commercial content. We may be compensated for the links provided on this page. The content on this page is for informational purposes only. Action Network makes no representation or warranty as to the accuracy of the information given or the outcome of any game or event.