The Best and Worst College Football Coaches Against the Spread
Credit:
Rob Ferguson-USA TODAY Sports. Pictured: Mike Gundy
College football coaches obviously want to win, but they aren't so concerned with point spreads.
Some of the more successful coaches aren't necessarily the most profitable for bettors.
We've compiled a list of the most profitable coaches against the spread since 2005, and leading the way is Stanford's David Shaw at 58-36-1 ATS.
College football coaches are one hell of a breed. Assuming you've bet on or watched college football in years past, you know that these guys are … passionate.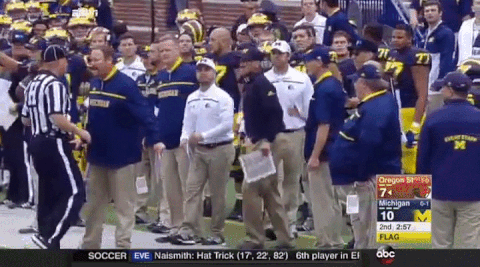 Of course, the goal for head coaches is simply to win games. Unless they're named Lane Kiffin, they aren't concerned with point spreads (if you, like me, had FAU -6.5 last year against Marshall you know what I'm talking about).
So it makes sense that some of the sport's winningest coaches don't necessarily make for the best bets. Just because they win games doesn't mean they're covering spreads.
---
>> Sign up for The Action Network's daily newsletter to get the smartest college football conversation delivered into your inbox each morning.
---
With that said, here's how the current Division I head coaches have performed against the spread (ATS) in their respective careers, and as you'll notice, some of the sport's higher-profile signal-callers aren't actually as profitable as you might think from a betting standpoint.
Stanford's David Shaw leads the way, a name I honestly wasn't expecting to see atop this list. He's had a winning ATS record in all but one of his seven career seasons (7-7-0 in 2013).
You'll notice that Nick Saban is also relatively high on this list. While that may have been expected, that figure is a bit misleading. He's won more than eight units for bettors, but all of those winnings came in the first half of his career. Since 2012, betting on Saban has returned a $100 dollar bettor with just two dollars over an 84-game sample size. In other words, any value that existed from betting on Saban has been wiped away by oddsmakers' adjustments.
Another coach of note, Jim Harbaugh has been slightly profitable for bettors. Those profits, however, all came when he was wearing a different logo on his sweater. Ever since his arrival to Michigan, Harbaugh has been a public favorite, and perhaps that's allowed oddsmakers to shade lines a bit. He's gone 18-20-1 ATS despite a 28-11 overall record with the Wolverines.
Perhaps the most interesting name on the list, to me at least, is West Virginia's Dana Holgorsen. In his seven-year tenure at WVU, Holgorsen has led the Mountaineers to a 53-37 record, yet his ATS record is almost the exact opposite (37-52-1), making him the second-worst coach for bettors in our database.
And for what it's worth, though he's no longer coaching, the most profitable head coach in our database is Jim Tressel. His 51-23-1 record (from 2005 on) made bettors 25.3 units over seven seasons for a 33.7% ROI.
How would you rate this article?