Rubenstein: Picking College Football Week 5 With Spicy Emotion
Credit:
Credit: Sergio Estrada-USA TODAY Sports. Pictured: Stanford Cardinal running back Bryce Love (20) runs with the ball past Notre Dame Fighting Irish cornerback Julian Love (27) during the fourth quarter at Stanford Stadium.
Dan Rubenstein is back with his Week 5 college football picks, which include some home teams in supercharged environments.
He's backing Penn State during a Whiteout, Mississippi State against its former coach and an improving Michigan team, among others.
Somehow, Week 5 crept up and turned into a non-rivalry rivalry week. The matchups below seem fairly standard for early to midseason, but there's underlying hate or heightened emotion involved in each of them.
Whether it's Stanford owning its annual Notre Dame matchup, the new bad blood between Ohio State and Penn State over URBAN LIAR shirts, two Big 12 teams that are almost hateful cousins in the way they love to throw it downfield, or the Michigan-Northwestern Backup School Bowl (I made this name up, but it's a thing, ask your smartest Midwestern friends), there's plenty of hate to go around.
---
>> All odds as of 9 a.m. ET on Thursday. Download The Action Network App to get real-time odds and track your bets.
---
The Headliners 
No. 7 Stanford at No. 8 Notre Dame
Spread: Notre Dame -6
Over/Under: 53
Kickoff: 7:30 p.m. ET
Location: Notre Dame Stadium
As weird as it sounds considering recent running back pedigree at both schools, this will be decided through the air, both with how well new Notre Dame starter Ian Book can patiently work down the field (Stanford's D is great at preventing big plays), and how well Stanford QB K.J. Costello and his big pass catchers can bail out the Cardinal on longer third downs. That's a situation they face more than just about any team in the nation.
For me, Stanford on the road in a tough place for the second straight week and needing too many bailouts because of inefficient offensive play (especially after what should've been a loss last week) has my mind on the Irish. I'm worried about Notre Dame's inconsistent run game, but not that worried.
The Pick: Notre Dame -5.5
No. 4 Ohio State at No. 9 Penn State
Spread: Ohio State -3.5
Over/Under: 70.5
Kickoff: 7:30 p.m. ET
Location:  Beaver Stadium
WHIIIIIIITEOOOOOOUUUTTTT
OK, that's out of the way, so let's talk about what will tip this enormous matchup, especially since we have a good idea of what Ohio State can look like against good Power 5 team.
This game will feature the combination of PSU quarterback Trace McSorley making big plays and the Penn State defense keeping Ohio State's offense behind schedule, forcing Buckeye quarterback Dwayne Haskins to deal with his first true (and damn is it true) road environment.
That the Nittany Lions have definitively taken a step back on defense and with generating big pass plays worries me, but I still think the environment will force Ohio State errors and McSorley will be particularly focused and productive in his first huge game of the year.
The Pick: Penn State +3.5
No. 12 West Virginia at No. 25 Texas Tech
Spread: WVU -3.5
Over/Under: 75
Kickoff: 12 p.m. ET
Location: Jones AT&T Stadium
If you've watched either of these teams lately, this matchup is all about how much you believe your eyes. Last week, your eyes told you that despite some struggles starting and finishing, West Virginia can generate points and big plays, especially vs. a Texas Tech defense that may be on the upswing after last week's Oklahoma State performance but may also revert to being Texas Tech.
Your eyes should have you pretty convinced the Red Raiders offense is in good hands with freshman quarterback Alan Bowman, but he is still a freshman trying to keep pace with Will Grier and West Virginia.
Ultimately, I think the combination of it being difficult to win on the road against a decent team AND the fact that West Virginia's defense hasn't really been tested has me taking the points.
The Pick: Texas Tech +3.5
No. 20 BYU at No. 11 Washington
Spread: Washington -17.5
Over/Under: 46
Kickoff: 8:30 p.m. ET
Location: Husky Stadium
Even with Washington's offensive lapses this year, it should be demonstrably better than BYU, which is improved (and beat a good Wisconsin team!), but not necessarily entirely new and ready to hang with a very good Husky squad.
I don't believe BYU has the defense to stop Washington consistently enough on the road, unless it wins the turnover battle by at least two.
That there's a number before BYU's name this week should mean we see a focused team in Seattle, especially against a Cougars team that's been woeful against the pass.
The Pick: Washington -17.5
No. 19 Oregon at No. 24 California
Spread: Oregon -2.5
Over/Under: 58
Kickoff: 10:30 p.m. ET
Location: Memorial Stadium
Speaking of beating BYU, Cal probably has a good defense (opposing offenses have been lackluster), and it's coming off a bye week against an Oregon team potentially in letdown mode after the Ducks' fluke loss to Stanford last week.
This is normally an easy spot to take those Cal points, but to beat this Oregon team, which boasts an excellent quarterback in Justin Herbert, 30ish points feels like the bar to clear. And hey, maybe new Cal quarterback Chase Garbers is pretty good, but here's the complete list of Cal offensive weapons who've played consistently well:
???

???

???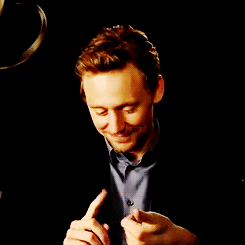 The Pick: Oregon -2.5
The Field
No. 14 Michigan at Northwestern
Spread: Michigan -14
Over/Under: 47
Kickoff: 4:30 p.m. ET
Location: Ryan Field
If you like Northwestern and the points here, I can't fully blame you. It's probably because the Cats are at home. They still have a pretty good defense (39 points allowed in a loss to Akron two weeks ago included a pair of pick sixes by the Zips) that could potentially cover for a pretty disastrous offense that became even worse with the loss of starting RB Jeremy Larkin to a medical retirement this week.
That's… a lot to ask of this defense.
Michigan should eventually (if not immediately) wear down Northwestern's front, both with its own power run game and with Northwestern's offense getting it back on the field way too often.
The Pick: Michigan -14
Mississippi at No. 5 LSU
Spread: LSU -10.5
Over/Under: 59.5
Kickoff: 9:15 p.m. ET
Location: Tiger Stadium
This is plain and simple just a bad matchup for Ole Miss on the road in Baton Rouge. The Rebels have already established themselves as perhaps the SEC's most one-dimensional team, and that dimension — their passing game — will be throwing into non-stop punishment in Death Valley on Saturday.
There are legitimate concerns about the efficiency of LSU's offense, but right now in the SEC, the cure for the common offense is based out of Oxford.
The Pick: LSU -10.5
Florida at No. 23 Mississippi State
Spread: MSU -7.5
Over/Under: 51
Kickoff: 6 p.m. ET
Location: Davis Wade Stadium
This one will clearly be drenched in emotion (and so very much CLANGAAAA) with first-year Florida coach Dan Mullen returning to Starkville. And after Mississippi State's debacle against Kentucky, I'm somewhat worried about his old team, the once-clear better of the old vs. new Mullen teams.
That said, disappointment in a team's performance vs. Kentucky goes both ways with these two, so perhaps we're even there.
As far as the actual matchup, it's pretty tough to see Florida coming out and simply outplaying Mississippi State in a tough Starkville soundpit, but the Gators can escape with a win if they consistently stop the run and take advantage of Mississippi mental errors, if they carry over from last week's loss.
I'm not there yet — I think Joe Moorhead's MSU squad will eventually soften the Florida defense and pop a couple over the top and win by 10-12.
The Pick: Mississippi State -7.5
Syracuse at No. 3 Clemson
Spread: Clemson -25
Over/Under: 66.5
Kickoff: 12 p.m. ET
Location: Memorial Stadium
In light of the news that starting quarterback Kelly Bryant decided to transfer upon learning he'd been supplanted by freshman Trevor Lawrence, can you even imagine how tasty the points would be to take if this game were in the Carrier Dome?
Unfortunately, it's not, making it a bit trickier, but 25 points is a healthy number of points against a team that measures out pretty solidly on both sides of the ball, save for giving up some big plays.
If there's any sort of small-iish wrinkle that tickles my point-taking brain a little, it's that the Orange defense (which hasn't really played an impressive offense) has been stupendous on third downs, and even if Clemson wins comfortably, I think stopping a couple drives before Clemson can get in rhythm is good enough to keep it within three-and-a-half touchdowns.
The Pick: Syracuse +25