College Football Coach Match (AAC Part 1): Guess the Favorite Music Artist of Tom Herman, Biff Poggi & More
Credit:
Matt Roembke/Action Network.
For the next three weeks, you will be enlightened and hopefully entertained as we present an inside look at your favorite college football head coach — and even your most hated coach, as well.
Coach Match '23!
Action Network contacted each of the 133 FBS head coaches and asked the following question: Who is your favorite musical artist or group?
As hard as some tried (looking at you, Dabo Swinney), each coach was only allowed to provide one answer. Some went with their all-time favorite, some their favorite right now, a lot — and I mean a lot — went the country route, and one coach opted for the planet's current biggest star.
To build toward college football's opening day on Aug. 26, we will reveal each conference daily. We'll split the conferences in half and publish Coach Match for 20 consecutive days from today until Aug. 26.
Instead of just listing the favorite artists of each coach, we thought we'd turn it into a cool game where you have to actually guess each coach's favorite.
If you love this, it was absolutely 100% my idea. If you hate it, we have this intern in the Action Network basement who devised the whole thing. Onto the game.
Coach Match Instructions
To guess, click the music artist you think matches each coach from left to right. Some coaches might have the same answer, so you can pick the same artist for multiple coaches.
When you have selected an artist for each coach, hit submit. A green box means that artist is correct, a yellow box means that artist was selected by another coach and a gray box means no coach picked this artist.
After completing Coach Match, click the "share on Twitter" button. One individual daily will be randomly selected for some free Action Network gear if (a) you tweeted your response and (b) you are following @ActionNetworkHQ and @Brett_McMurphy on Twitter.
For each day's Coach Match, I will provide a hint or two to hopefully make it a little easier to solve. We will post a new Coach Match daily at 9 a.m. ET, so check back every day.
Today's AAC Hint
In our Coach Match debut, we start with seven coaches from the AAC — Charlotte's Biff Poggi, East Carolina's Mike Houston, FAU's Tom Herman, Memphis' Ryan Silverfield, Navy's Brian Newberry, North Texas' Eric Morris and Rice's Mike Bloomgren.
George Strait was selected by eight of the 133 FBS coaches, easily the most popular choice. Fittingly, in our first installment of Coach Match, one of these seven AAC coaches selected Strait.
But which one? I'll narrow it down more: the coach that picked Strait is in his first year at his current school. One other hint: none of the coaches picked the same artist.
Tomorrow's Coach Match (Tuesday, Aug. 8) — AAC Part 2
SMU's Rhett Lashlee, Temple's Stan Drayton, Tulane's Willie Fritz, Tulsa's Kevin Wilson, UAB's Trent Dilfer, USF's Alex Golesh and UTSA's Jeff Traylor.
And while we're at it, here's the entire Coach Match schedule from now until Aug. 26:
Aug. 7-8: AAC
Aug. 9-10: Mountain West
Aug. 11-12: Sun Belt
Aug. 13-14: MAC
Aug. 15-16: Pac-12
Aug. 17-18: ACC
Aug. 19-20: CUSA & Independents
Aug. 21-22: Big 12
Aug. 23-24: Big Ten
Aug. 25-26: SEC
Guess each coach's favorite artist or band!
Biff Poggi

Mike Houston
Tom Herman
Ryan Silverfield

Brian Newberry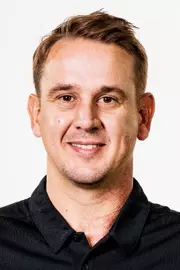 Eric Morris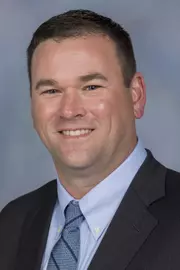 Mike Bloomgren
Guesses: 0
How would you rate this article?
This site contains commercial content. We may be compensated for the links provided on this page. The content on this page is for informational purposes only. Action Network makes no representation or warranty as to the accuracy of the information given or the outcome of any game or event.