College Football Fantasy & Futures: Examining the Next Playmakers for TCU & Georgia
Credit:
David J. Griffin/Icon Sportswire via Getty Images. Pictured: Georgia tight end Brock Bowers.
Well, we've once again reached the bittersweet culmination of the college football season. As TCU and Georgia meet on the field at SoFi Stadium in Los Angeles, a myriad of talent will be on display. And it's that talent that forces both gambling and fantasy aficionados to take note of opportunities.
Georgia enters this game as the defending national champions and the No. 1 team in the nation. It comes into the championship game following a comeback win over Ohio State. Now, the Bulldogs hope to finish off their undefeated season with a second consecutive national title.
TCU has been the "Little Engine that Could" throughout the 2022 college football season.
It seemingly scraped its way to an undefeated regular season, and while it fell a few inches short in the Big 12 Championship, it still found itself as the 3-seed in the College Football Playoff and beat No. 2 Michigan in the Fiesta Bowl semifinal.
---
Finding Value with Futures
USC's Caleb Williams won the 2022 Heisman Trophy, but now it's time to look at 2023. Heisman Trophy odds haven't been released as of writing, so we'll have to make some assumptions about where certain players will stand.
This year's crop of talent isn't as loaded as some prior seasons, but there are a few names that could hold value.

TCU's Heisman Hopefuls
Max Duggan, Kendre Miller and Quentin Johnston are all expected to leave for the NFL following the National Championship game. That leaves a significant void in Heisman opportunities on the roster moving forward.
Miller is the most likely to shockingly return to school. If he chooses to return, he's the easiest play in this game. He ranked 15th nationally in rushing yardage and ran for more than one touchdown per game. I wouldn't expect Miller to return, but he's a player to keep an eye on.
Beyond the three departing talents, there's no clear play. Chandler Morris transferred to TCU from Oklahoma in 2022 with the expectation to be the starter, but an injury opened the door for Duggan.
Sonny Dykes has indicated he'll have to earn the job in 2023 and left the door open for a transfer portal addition, but Morris should be seen as the favorite. Morris would be my only play from the TCU offense.

Georgia's Heisman Hopefuls
Tight end Brock Bowers is the most likely Bulldog to sit atop the Heisman Trophy betting odds. Bowers led the team in receptions (56), receiving yards (790) and receiving touchdowns (6) this season and also tacked on three rushing scores on just seven carries.
Bowers established himself as one of the most versatile weapons in the country, and his national perception will justify sportsbooks listing him with preseason odds.
However, his production would likely need to double to win the award. If you want to hold a longshot ticket, Bowers may be worth a very small wager if the odds are greater than +2000.
While Bowers is the most talented Bulldog player and rightfully enters the season as the most likely to be invited to New York, the Heisman trophy remains a quarterback's award. That means Stetson Bennett's replacement will have a real chance at the award if the team remains successful.
There are two high-pedigree QB prospects on the Georgia roster who have attempted passes during the 2022 season.
Carson Beck enters his fourth season on campus after joining the team as a four-star prospect in the 2020 class. He's attempted just 55 career passes and completed 61.8% of his passes.
Brock Vandagriff may have the highest ceiling of all of the QBs on the roster. He has attempted only three career pass attempts and hasn't completed one, but he's easily the player of the highest pedigree. He entered the Georgia program as the No. 17 overall prospect in the class of 2021.
Lastly, we have Gunner Stockton, who redshirted in 2022. He was the seventh-ranked QB in the class of 2022 and a high four-star prospect.
Whoever wins the starting job will have an opportunity to win the Heisman, as Georgia's already the favorite to win the National Championship again in 2023. If a quarterback leaves spring practices as the definitive leader, there's clear value at odds of +2000 or higher.
The Bulldogs will have options at running back to continue their history of a strong ground game. Kenny McIntosh, Daijun Edwards and Kendall Milton could all leave for the NFL after this game, although Edwards and Milton are both likely to return.
If two were to leave, Branson Robinson would have a clear path to playing time and would be a dark horse longshot to watch based on his athleticism and pedigree.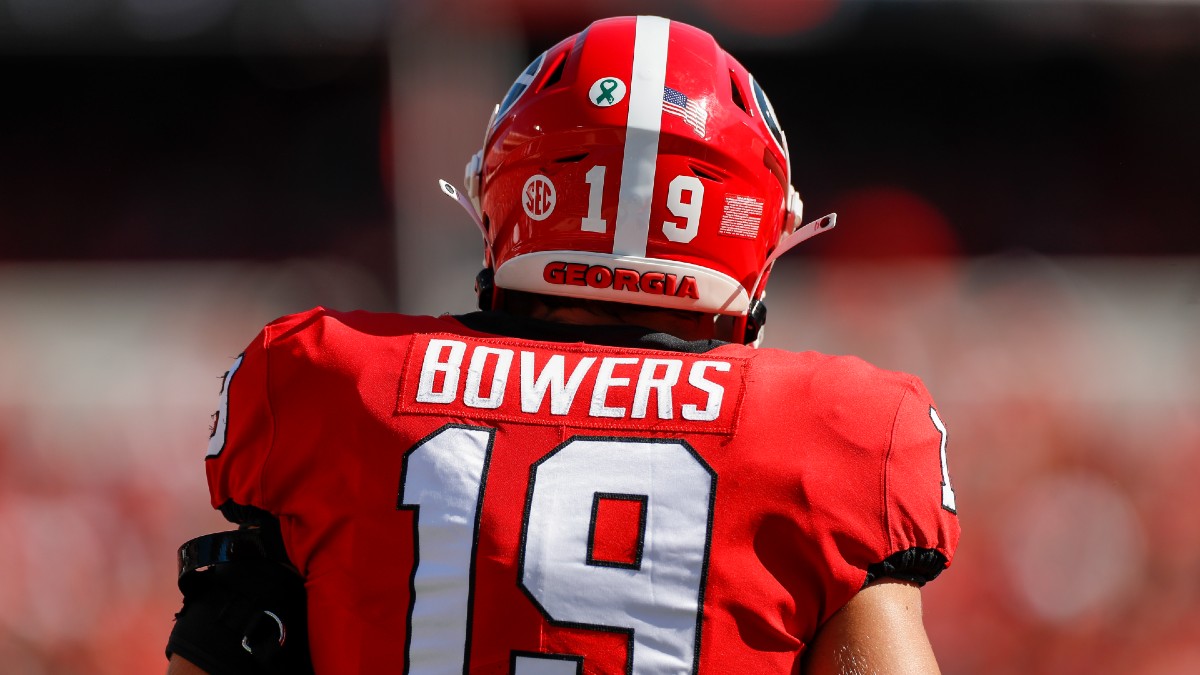 ---
Fantasy Perspective
Both of these teams are loaded with future NFL talent and future fantasy contributors.

TCU Skill Players Heading to the NFL
Duggan was a star in college football this season.
He completed 63.7% of his passes for an average of 8.9 yards per attempt and threw for 32 touchdowns and just six interceptions. He also improved his efficiency from 9.2 adjusted yards per attempt up to 9.9 AY/A.
From a fantasy perspective, the biggest challenge is projected draft capital. While he dominated the college ranks, Duggan only projects as a Day 3 selection with a likely path to being a career backup. He may warrant a final-round pick if he lands in an optimum situation, but he's not worth reaching for.
Entering the 2021 season, Miller was just seen as the other running back alongside Zach Evans. But by season's end, Miller proved to be just as productive as Evans and played a more efficient game.
Evans transferred to Ole Miss after the season, and Miller had the chance to lead the backfield. Miller averaged more than 6.0 yards per attempt with a full workload of 224 carries while recording more than one catch per game.
His production projects as the type of back who can translate to the NFL. He likely falls into the RB8-15 range for the NFL Draft pre-combine. His Combine will be critical because falling in the early part of the range likely lands him toward the end of Day 2, whereas RB15 could be a fifth- or sixth-round pick.
As it stands, Miller would be a late third-round rookie selection with a range as high as late-second and as low as mid-fourth.
Johnston is the jewel of the TCU draft class. He nearly broke out during his freshman season with a 29% receiving dominator rating (dominator rating is the average market shares of receiving yards and receiving touchdowns. Typically, a 30% dominator rating qualifies as a breakout).
He broke out with a 39% dominator in his sophomore campaign and finished his career with a 23% dominator.
While you would have liked to see Johnston finish stronger, his early breakout and projected capital make him a candidate to be the top rookie WR selected in drafts. In single-quarterback leagues, Johnston should be off of the board by the middle of the first round.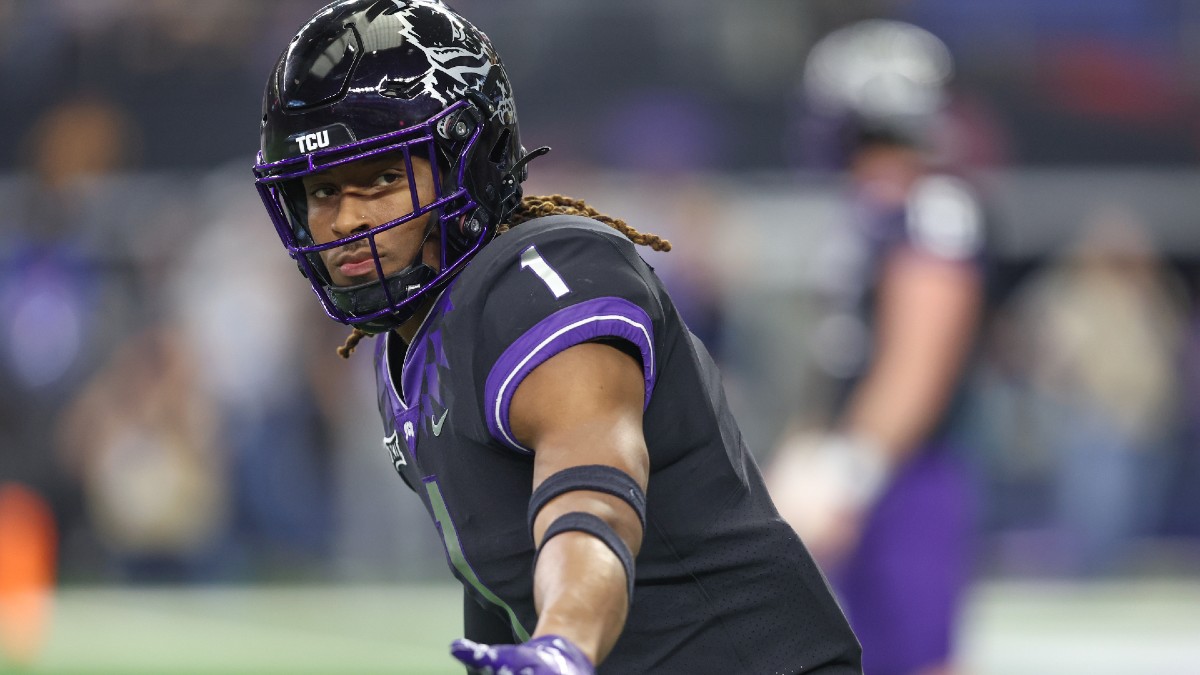 ---

Georgia Skill Players Heading to the NFL
Since taking over the starting job, Bennett has been very productive for Georgia. He's completed 66.5% of his passes for an average of 9.3 yards per attempt. In both of his two seasons as a starter, he eclipsed 9.0 AY/A.
He also proved capable as a runner with 491 career yards rushing and 12 scores on the ground.
From a production analysis perspective, Bennett appears to be a viable fantasy quarterback option, but draft capital will likely be the determining factor for him. Bennett projects as a Day 3 pick likely in part because of his suboptimal size and pedigree.
If Bennett is selected after Round 3, he's only worth a final-round selection in rookie drafts.
McIntosh proved over the course of the season that he's one of the most dynamic backs in the country.  He rushed for nearly 800 yards and 10 touchdowns while averaging 5.5 yards per attempt. But more importantly, he averaged 3.0 receptions per game and 12.0 yards per reception.
Pre-combine, McIntosh projects somewhere in the RB5-RB10 range. His usage as a receiving back likely gives him a higher floor than many backs in this class, so if he receives Day 2 draft capital, expect his average draft position to be somewhere in the mid-second round of rookie drafts.
Darnell Washington's size and athleticism make him an intriguing tight end prospect. He has 746 career receiving yards at a 17.0 yards per reception average but managed only three career touchdowns.
To the NFL, however, his draft stock is largely tied to his unique size. At 6-foot-7 and 265 pounds, he's the dream in-line blocking TE who could earn Day 2 — and possibly even late Day 1 — draft capital.
Because he's not a dynamic receiving tight end like Notre Dame's Michael Mayer, his fantasy value is fairly limited, however. He's probably a third- or fourth-round pick depending on his draft capital and team situation. But some fantasy owners may reach for him earlier because of his expected combine performance.
---
Devy Drafts
For devy leagues, there are a few prospects to watch for the next few seasons.

Returning TCU Skill Players
The immediately known skill position talent for TCU is already off to the NFL, but there are a few under-the-radar prospects to keep an eye on.
As mentioned, Morris is the early favorite to start at quarterback for the Horned Frogs. Between his time at Oklahoma and TCU, he has 107 career pass attempts and has completed 66.4% for an average of 8.4 yards per attempt.
Morris was a four-star prospect in the class of 2020, but his size and limited production limit his value in devy leagues.
The Horned Frogs also have two unproven wide receivers worth keeping an eye on.
Jordan Hudson was a top-100 overall prospect in the class of 2022 and caught 14 passes as a true freshman. He averaged 12.4 yards per attempt and reeled in three touchdowns. Because of his pedigree and immediate usage, Hudson is worth a look in late devy draft rounds.
The other receiver worth tracking is incoming freshman Cordale Russell. Russell entered college as a top-150 overall prospect out of Texas and the top offensive prospect in TCU's 2023 class.
While he's not worth selecting in devy drafts this season, he may become draftable if he immediately sees the field.
---

Returning Georgia Skill Players
Georgia is losing talent at quarterback, running back, tight end and will likely have some attrition at the wide receiver position as well.
Bowers should be one of the top picks in devy drafts because he projects as a top NFL Draft pick and will make an immediate impact.
Bowers handled a 24% market share of receiving yards as a freshman and 19% as a sophomore. If Bowers were a wide receiver prospect, these numbers wouldn't be overly impressive, but as a true tight end prospect, his immediate impact makes him the top tight end prospect in the country.
At running back, both Milton and Edwards are expected to return to school. While both were high pedigree high school prospects, neither has managed to eclipse 200 carries in a season during their time on campus.
Of the two, Edwards appears more in line for a heavy workload in 2023. Edwards may be worth a last-round selection in devy drafts.
However, Robinson is the highest-upside running back in the Georgia backfield. As a true freshman, Robinson racked up 288 yards on 61 carries. His efficiency is somewhat concerning at just 4.7 yards per carry, but until his workload increases, it's too early to judge.
Robinson was a four-star prospect in the class of 2022 and ranked as the 62nd overall prospect and fourth-rated back. If there's further attrition to the running back room beyond McIntosh, Robinson will be worth an early-round pick.
The Bulldogs have plenty of talent at the wide receiver position, but none have produced at a high enough level to warrant a devy selection. Of the group on the 2022 roster, Arian Smith and Adonai Mitchell are the most likely to receive Day 2 capital because of their athleticism.
As mentioned above, Beck, Vandagriff and Stockton will compete for the starting quarterback job this spring. All three were high-pedigree high-school prospects. If there's a clear starter following spring camp, he'd likely be worth a last-round pick because of the upside.
How would you rate this article?
This site contains commercial content. We may be compensated for the links provided on this page. The content on this page is for informational purposes only. Action Network makes no representation or warranty as to the accuracy of the information given or the outcome of any game or event.