College Football Rankings for Week 4: Brett McMurphy's AP Top 25 Poll Ballot vs. Our Betting Power Ratings
Credit:
Adam Ruff/Icon Sportswire via Getty Images. Pictured:Jalen Nailor (left) and Payton Thorne (right).
What Saturday's Week 3 lacked in quality, it compensated for in quantity.
A slate short on high-profile upsets still saw teams ranked Nos. 9, 13, 15, 20 and 21 in the AP Poll take it on the chin. Anyone making power ratings understands the magnitude of sorting through a mess like this.
That's why we have not one, but two savvy college football experts here to gauge how the college football landscape stacks up heading into Week 4.
It's a Sunday tradition like no other: Brett McMurphy's AP Top 25 ballot versus Collin Wilson's Power Ratings. Iron indeed sharpens iron.
Here are the biggest discrepancies and highlights from both lists.
---
Brett McMurphy's AP Top 25 Ballot Entering Week 3
AP denotes Brett McMurphy's Associated Press Top 25 ballot.
PR denotes Collin Wilson's College Football Betting Power Ratings.
---
Alabama
---

Georgia
---

Oregon
The Ducks waddled into Columbus last Saturday, dispatched Ohio State as a 14.5-point underdog, and perhaps most importantly, left nothing but a lone rubber duck at midfield in a troll move that Ryan Day can only respect.
However, the biggest takeaway isn't Oregon's rise, but rather its downgrade after Week 3.
Although McMurphy held firm at No. 3 for the second-consecutive week, Wilson dropped them from No. 16 to 18 despite a huge win over Stony Brook.
Granted, Oregon had to shake off some cobwebs. It led by 10 in the first half before ripping off 31 unanswered down the stretch.
Collin wasn't bullish on the Ducks this week, but he may have no choice from here on out: They should be laying big chalk against Arizona, Stanford and Cal the next three weeks, leading up to a crucial showdown at UCLA.
---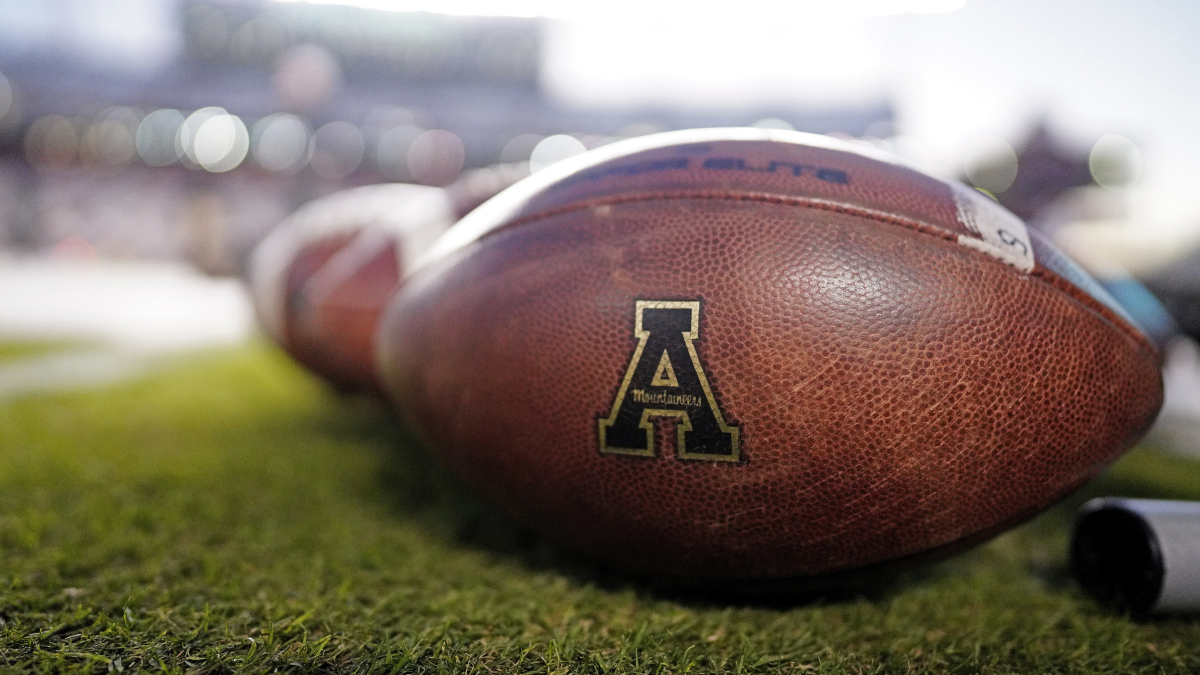 Updated 2021 College Football Betting Power Ratings
---

Penn State
---

Iowa
---
Texas A&M
---
Oklahoma
---
Cincinnati
---
Clemson
OK, so not a huge discrepancy, but I'd be remiss to not highlight the Tigers.
How about this for some punishment: Clemson falls from No. 7 to 9 in McMurphy's ballot, while the Tigers drop completely out of Wilson's top 10 from No. 3 to No. 11 — despite winning last week!
Then again, Clemson fans, -28.5 bettors or others clinging to futures suffered more heartache than pleasure this Saturday.
A Georgia Tech team that lost to Northern Illinois — which lost by 53 to Michigan, which isn't back — walked out of Death Valley with a 14-8 loss. At that point, you may as well register it as a win for the Yellow Jackets.
Quarterback D.J. Uiagalelei seems to be regressing, and the offensive line couldn't block a row of scarecrows. But similar to Oregon, where's the loss on this schedule?
at NC State
Boston College
at Syracuse
at Pitt
Florida State
at Louisville
UConn
Wake Forest
at South Carolina
Relegate the Tigers to the Pac-12 if they can't cover against UConn.
---
Florida
---

Ohio State
---
Notre Dame
---

Arkansas
Collin caved and pushed his Razorbacks into the Top 25, but there's still disagreement – mainly because McMurphy slid them in at No. 13.
The sole purpose of Arkansas' offense the last few years was to just give us SEC over bettors at least 14 points on the scoreboard — literally, the bare minimum.
Kendal Briles, however, was placed on this planet to cover totals himself. And so help me, if Arkansas isn't top-10 in big-play rate by season's end behind the mastermind offensive coordinator, I will consider etching K.J. Jefferson's Heisman stance onto my rear.
Arkansas is winning, and it's winning big.
It slow-cooked Rice in the opener despite a slow first half, then welcomed Texas to the SEC by flipping the Horns down. This past week, the Razorbacks took flight and ate up 336 yards through the air against Georgia Southern.
---
BYU
---
Ole Miss
---
Wisconsin
---
Iowa State
---
North Carolina
---

Michigan
---
Liberty
---
Michigan State
All the 2021 Michigan State team does is score on its first play from scrimmage and beat the ever-living hell out of whoever it's facing.
The Spartans make a nice little entrance into the Top 25 after beating Miami by 21 and single-handedly assuring Manny Diaz is fired from his post at the end of the season.
Mel Tucker was initially an odd hire from Colorado, but he's taking advantage of his dream job in East Lansing. Forty-one players on the roster are new, including a slew of transfers who have already propelled the program to 3-0 this fall.
Tucker's still got a long way to go in getting to the top of the Big Ten, but I'll watch him ruin parlay legs on a weekly basis; he's already notched four outright wins as a 'dog in 10 career games.
---
Coastal Carolina
---
Virginia Tech
---

Oklahoma State
---

UCLA
---
How would you rate this article?
This site contains commercial content. We may be compensated for the links provided on this page. The content on this page is for informational purposes only. Action Network makes no representation or warranty as to the accuracy of the information given or the outcome of any game or event.