Rattler Benching, King Injury Provide New Complexities to NIL Market
Credit:
David K Purdy/Getty Images. Pictured: Spencer Rattler.
When name, image and likeness became official on July 1, the big names who moved to the forefront were, predictably, the quarterbacks — but almost every big player has failed to live their expectations.
That was most recently the case with Oklahoma quarterback Spencer Rattler, the early Heisman favorite, who was replaced by freshman Caleb Williams in the game against Texas this weekend, with the Sooners going on to win after overcoming a 21-point deficit.
Rattler did a deal with Raising Canes and has another deal with Fowler Auto, a car dealership that gave Rattler two cars.
NIL deals are fully guaranteed, so one might think that a business with a guaranteed deal for an injured or benched player would be disappointed. However, Jonathan Fowler, an Oklahoma alum and president of Fowler Auto (which has three locations in Norman, Oklahoma), told The Action Network that he's plenty happy with his dealership's NIL deal.
"This wasn't done on a strict return on investment basis," Fowler said. "We've been a partner of the university and the program for a long time, so when we got the chance to sign QB1 to a deal, we were obviously going to run with it."
"Spencer has been a class act and we're going to stand behind him whether he's No. 1 or No. 2," Fowler said. Fowler also didn't discount that he could sign Williams to a deal too if he becomes the starter.
If Rattler transfers, there's not an issue because his current deals don't go beyond this football season, but there could be an issue in the future because different states have different NIL laws.
Protection is always on the side of the athlete, whose deals are not only guaranteed, but, per NCAA rules, can't be tied to enrollment in the school, according to attorney Darren Heitner, who has emerged as power player in NIL deals. That means if a player quits or leaves a school, the deal still has to be paid for.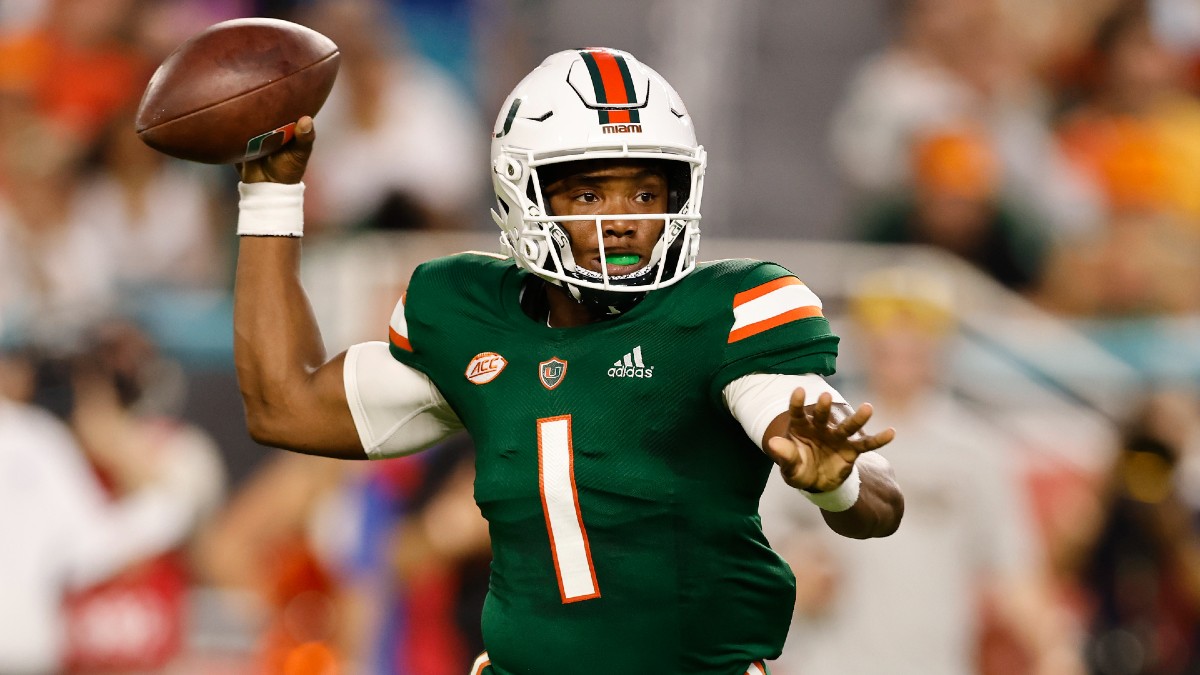 Miami quarterback D'Eriq King and Florida State quarterback McKenzie Milton, the focus of some of the early NIL money, also haven't fared well.
Miami got throttled in the season opener by Alabama and were beaten soundly by Michigan State, where King got hurt. He's now out for the season after his shoulder injury, finishing with three touchdowns and four interceptions.
Milton came in dramatically for Jordan Travis in a near upset of Notre Dame and started in losses to Jacksonville State and Wake Forest before being benched again. He hasn't seen time in the last two games, and Travis has quarterbacked the Seminoles to two straight wins after the team started the season 0-4.
The two co-founded a business called Dreamfield that allowed companies to book college athletes for appearances, listed by the hour.
King announced four other deals, including deals with College Hunks Hauling Junk and Murphy Automotive five minutes after the clock struck midnight on July 1.
Mike Murphy owns five dealerships and is part owner of the Miami franchise of College Hunks Hauling Junks, who did the deal.
"Even with D'Eriq now out, it's still some of the best money I've ever spent," said Murphy, who said he believed he already made five times his money from King, whose attention helped sell him cars and recruit students who are Miami fans to be employees.
Murphy said the fact that King was first allowed his companies to use King to "break the internet."
And now that King is out for the season, that doesn't mean that Murphy is done using him.
"We're thinking about tracking his recovery every week and having it sponsored by Murphy Auto Group," Murphy said.
King underwent season-ending shoulder surgery on Monday. One of his deals is with the Florida Panthers, the first deal of a college athlete promoting a professional sports team. The Panthers regular season starts Thursday.
"It's not ideal," said Panthers chief strategy officer Sam Doerr. "It hurts some of our plans for the season. We're still going to some merchandise and an autograph signing, but it's definitely tempered expectations because the upside is gone."
That being said, Doerr said anything beyond the initial announcement was gravy.
"This deal had the Panthers trending on Twitter," Doerr said. "We were on the front page of ESPN. I was on the radio in Miami all day. The real challenge is going to be next year, when you don't get any credit for being first and the buzz has died down."
Doerr said he thinks the lack of performance from the original big NIL players, which also includes UNC's Sam Howell and Clemson's D.J. Uiagalelei, has hurt, which has manifested itself in the fact that the new players that have emerged aren't being besieged by opportunity.
The bad luck hit one company particularly hard.
GameCoin, a startup athlete token company out of Baton Rouge, La., signed two LSU players to NIL deals. Quarterback Myles Brennan didn't make it to the start of the season, breaking his arm on a fishing trip. His return is uncertain.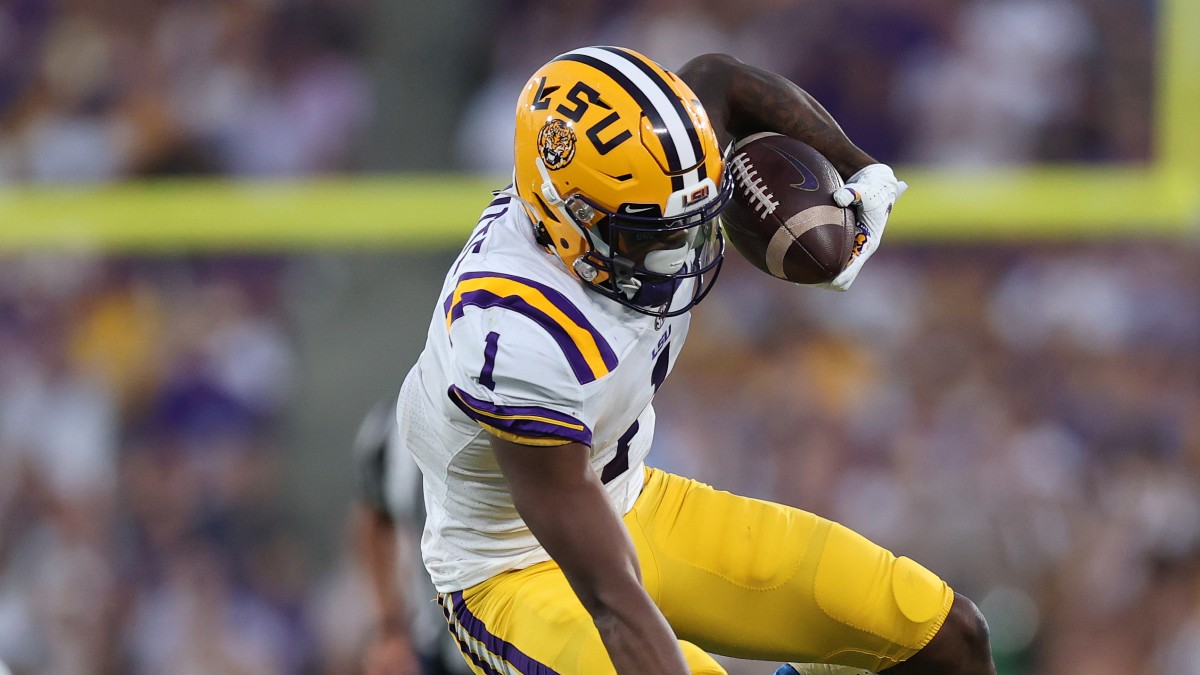 The company also signed Tigers wide receiver Kayshon Boutte, who is out for the season with an ankle injury. Messages left for GameCoin executives were not immediately returned.
The jury might still be out on whether Ole Miss' Matt Corral, Oklahoma's Caleb Williams and Texas' RB Bijan Robinson will pick up some serious midseason deals, but Doerr said the system isn't built to flow easily.
Said Doerr: "I feel like the school's have been the biggest impediment here. We're trying to build a relationship, and we're spending time arguing. It's been a nightmare working with them because they're losing money on their side."
How would you rate this article?
This site contains commercial content. We may be compensated for the links provided on this page. The content on this page is for informational purposes only. Action Network makes no representation or warranty as to the accuracy of the information given or the outcome of any game or event.