CFB Picks, Predictions for Saturday: Situational Betting Spots from Week 10's Noon Games (November 5)
Credit:
Ryan M. Kelly/Getty Images. Pictured: Perris Jones (2) and his Virginia Cavaliers teammates.
Week 10 is finally upon us as Stuckey looks to keep his hot streak of college football betting going.
He's hand-picked three games from Saturday's noon games, including North Carolina vs. Virginia and Florida vs. Texas A&M.
Check out all three of Stuckey's favorite situational spots for Saturday's noon kickoffs below.
Week 10 NCAAF Situational Spots ⋅ Saturday, Noon ET
Just as I've done every week throughout the college football season, I will share my favorite situational betting spots for this week's college football games.
Ultimately, the actual spread value still reigns supreme. No matter how great a situational spot may appear on paper, you still have to factor in how much value the number holds. A good or bad spot may sway me one way or the other on a bet I'm on the fence for, but it's certainly more art than science.
Hopefully, I can help you make one or two of those same tough wagering decisions while sharing some key angles, matchups and injury situations for each particular game.
Depending on your own personal risk aversion level, you may want to sit some of these out if you aren't comfortable with the quarterback uncertainty in a number of the following matchups.
Last week's nine spots finished 7-2 with two painful losses on West Virginia (I don't want to talk about it) and Cal by the hook. That brings the three-week running tally to 22-3, so hopefully we can keep it rolling. Although, it won't always be rosy results.
I have highlighted nine games once again this week — three from each of Saturday's major kickoff windows.
This particular article focuses on Saturday's noon ET kickoffs. Click either of the links below to navigate to my afternoon or evening situational betting spots on Saturday:
---
Virginia +7.5 vs. North Carolina
Noon ET ⋅ ACC Network
---
Get ready to hold your nose.
Virginia is not a good football team, but the 'Hoos do have a very underrated defense, especially against the pass. That's key against UNC's aerial attack. UVA's pass defense has kept it in a number of games, including a pair of two-point losses against Syracuse and Miami.
UNC quarterback Drake Maye is the real deal. His unbelievable freshman campaign looks even better the more you dig, especially when you consider he's working behind a shoddy offensive line.
Drake Maye has been under pressure on 37.9% of dropbacks. That's very high.

His under pressure stats:
(min. 35 snaps)

•9 TD 1 INT
•1st in big time throw rate
•4th in passer rating
•9th in depth of target

— Stuckey (@Stuckey2) October 28, 2022
Virginia's pass defense won't make it easy on Maye, but he will likely still get his numbers. However, this is finally a game where Virginia's offense can find success.
The Cavaliers have one of the least efficient Power Five offenses in the country, primarily due to a completely overhauled offensive line that can't give quarterback Brennan Armstrong any time.
That may change against a UNC defense that doesn't generate pressure and just can't stop a nosebleed. Virginia's offense should look competent for once.
Adjusted for opponent, the UNC defense ranks outside the top 100 nationally. It's why Mack Brown's bunch can't put anybody away on the road:
63-61 at Appalachian State (649 total yards)
35-28 at Georgia State (421)
27-24 at Miami (538)
38-35 at Duke (542)
UNC actually got out-gained in three of those four contests with Appalachian State, Miami and Duke compiling 649, 538 and 542 total yards, respectively.
Also, after beating Pitt last week, the Heels essentially hold a three-game lead  in the division with the tiebreaker. With that in mind, a noon kick in Charlottesville sets up as a potential sleepy spot with Wake Forest also on deck.
Notable Nugget

Under Mack Brown, UNC is just 3-7 against the spread as a road conference favorite. It lost five of those 10 games outright as favorites of 14, 6, 13.5, 4.5 and 7.5 with the latter coming at Virginia in 2020.
---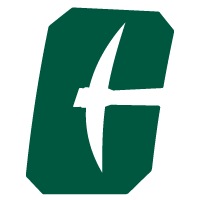 Charlotte +16 vs. Western Kentucky
Noon ET ⋅ ESPN+
---
Here we go again.
Last week, Charlotte got to the window for us with ease after making a coaching change that I truly believed would rejuvenate a club that needed a boost.
That certainly came to fruition in a record-setting blowout win at Rice. Yes, they do indeed serve 50 burgers at Club Lit.
I loved the overall energy in addition to the aggressiveness and creativity from new head coach Pete Rossomando. The 49ers ran a fake punt, kick return reverse and even called a surprise onside kick. I expect even more new wrinkles this week.
In its most complete effort of the season, Charlotte scored a touchdown on seven consecutive drives, and the much-maligned defense didn't look lifeless for the first time all season, holding Rice to one red-zone trip.
I think the defense can carry that momentum over to this week, and I don't have many concerns for one of the best G5 passing attacks in the nation.
Charlotte has also been very unlucky on fourth downs, having converted only 10-of-26 (38.5%) attempts. Meanwhile, opponents have gone 14-of-21 (66.7%); both rank outside the top 100. Positive regression looms for the 49ers on those massive swing downs.
Meanwhile, I have no problems fading a Western Kentucky team that still appears overvalued even after getting smoked at home by North Texas last week. I also wouldn't be shocked if it came out flat for a noon kick against Charlotte after that deflating loss.
The Hilltoppers had one of the easiest early-season schedules in the country. Their first three wins came over FCS Austin Peay (in a close game) and rebuilding Hawaii and FIU squads that have since improved drastically.
Blowouts against those two teams have inflated a number of their metrics. Plus, the defense has benefited from the second-most takeaways (21) in FBS.
Since that 3-1 start, Western Kentucky has gone just 2-3. One of those two wins came by three points at home against UAB, which lost its starting quarterback to injury in the first half and turned it over four times.
Conversely, Charlotte's offensive numbers remain a bit deflated overall after playing a few games with backup quarterbacks, who are massive downgrades from Chris Reynolds.
Notable Nugget

Underdogs of 15 or more points this year have a straight-up record of 18-92. Charlotte is the only team with multiple victories.
---
Florida +3.5 at Texas A&M
Noon ET ⋅ ESPN
---
Last week, a desperate Texas A&M team found itself in an ideal situational spot at home against an exhausted Ole Miss team. It still couldn't right the ship, which spoke volumes to me.
The Aggies still only have two victories over FBS teams this year:
Miami: This victory looks much worse than it did at the time. Plus, Miami actually had the better statistical day (392-264 yards) but just shot itself in the foot too many times.
Arkansas: The Aggies should've lost if not for a fluky 99-yard fumble return and a missed game-winning field goal attempt against Arkansas.
I'm just not sure where this A&M team stands mentally after four straight losses with all of its preseason goals and aspirations vanquished. Multiple incidents of player suspensions are not great signs for the state of the locker room.
The Aggies have also lost a number of key contributors to injury, including their most dangerous receiver and multiple offensive linemen.
Meanwhile, Florida came into this season with much milder expectations and still seems to show fight for new head coach Billy Napier.
This sets up as a mouth-watering matchup for Florida's offense, which averages an FBS-leading 6.1 yards per carry. That spells trouble for a struggling Texas A&M run defense that continues to get shredded.
Even Miami had success on the ground against Texas A&M, averaging 4.9 yards per carry. Against all other FBS teams, Miami has averaged 2.9 yards per carry.
The Aggies rank outside the top 80 in Rush Success Rate and EPA per Rush. Their highly-touted but inexperienced front ranks 100th in Standard Down Line Yards and 121st in Passing Downs Sack Rate. That's a troubling combination.
Florida's defense is dreadful but can hang against a pedestrian Texas A&M offense that struggles to build margin. Freshman quarterback Conner Weigman showed promise in his first career start, but he will face a much more complex defense this week.
Florida did just dismiss star jack outside linebacker Brenton Cox, who led the team in pressures and hurries. That certainly hurts the pass rush.
However, he was reportedly not well-liked in the locker room and has had a disappointing season, especially against the run and in coverage. He may not be as impactful of a loss as some may assume.
If you're going to play in College Station, getting a noon kick certainly doesn't hurt. Plus, Florida already has experience playing in a hostile environment in Knoxville where the Gators competed well.
Notable Nugget

Over his past 14 games as an underdog away from home, Billy Napier is 11-3 ATS (78.6%), covering by a touchdown per game. That includes a perfect 2-0 record this year and 4-0 overall against SEC opponents.
How would you rate this article?