Week 9 College Football Odds & Picks: Stuckey's Top 9 NCAAF Situational Betting Spots
Credit:
Thearon W. Henderson/Getty Images. Pictured: Cal running back Ashton Hayes' helmet.
Just like I've done every Wednesday, I will share my favorite spots for this week's college football games.
Last week, I identified nine spots that fortunately went 9-0 after going 6-1 the week prior. For this week, I have highlighted nine once again, which I will detail below.
Ultimately, the actual spread value still reigns supreme. No matter how great a situational spot appears on paper, you still have to factor in how much value the number holds. A good or bad spot may sway me one way or the other on a bet I'm on the fence for, but it's certainly more art than science.
Hopefully, I can help you make one or two of those same tough wagering decisions while sharing some key angles, matchups and injury situations for each particular game.
Let's kick things off with a trio of noon kicks before going through the rest of the day in chronological order.
---
Notre Dame +3 at Syracuse
Noon ET · ABC
I'm fading Syracuse in a potential letdown spot after a hard-fought loss at Clemson that all but ended its hopes of reaching the ACC title game.
Headed into that game in Death Valley, I still didn't have a great read on the Orange. However, I was a bit skeptical after they barely pulled out home wins against a bad Virginia team (which went 1-for-3 on fourth down and missed both field goal attempts in a two-point loss) and a beat-up Purdue squad that had close to an 80% post-game win expectancy.
Plus, I didn't come away too impressed after last week. Despite covering in a six-point loss, Syracuse got outgained, 450-291, in total yards but benefited from a 4-1 turnover advantage, including a fumble return for a touchdown.
Meanwhile, Notre Dame has been a tough nut to crack so far this season with very inconsistent play on a week-to-week basis. That's to be expected for some teams with a very young roster, but the Irish have at least performed very well in three games away from South Bend:
Hung around at Ohio State.
Thoroughly outplayed BYU on a neutral site.
Dominated North Carolina on the road.
From a matchup perspective, Notre Dame can lean on its ground game. Its offensive line, which ranks in the top 25 nationally in almost every run-blocking metric, should control the line of scrimmage against the Syracuse 3-3-5 that ranks outside the top 115 in the country in both Rush Success Rate and EPA per Rush.
On the other side of the ball, look for the Notre Dame pass rush to create enough negative plays on passing downs to keep the Syracuse offense in check.
The Orange should have success running it, but their offensive line struggles in pass protection and will face a Notre Dame defense that ranks 14th in Sack Rate.
Lastly, Notre Dame holds a major advantage in the penalty department. I'd also imagine the Irish will eventually get a few takeaways; they currently have the fewest in the country.
Notable Nugget: Since 2005, no team has turned a larger profit against ranked opponents than the Irish, who have gone 35-20 against the spread (63.6%) against ranked foes, including 12-3 over the past five years and 2-0 in 2022.
---

West Virginia +7.5 vs. TCU
Noon ET · ESPN
This is a great buy-low spot to back the Mountaineers after a 38-point loss at Texas Tech. I also think this sets up as a prime opportunity to sell high on what I believe is an overrated TCU team compared to market perception.
I could also easily see the Frogs coming out a bit flat for a noon road kick in Morgantown with their gas tank potentially running on fumes after five straight draining contests.
After a road date with rival SMU, they faced four consecutive ranked conference opponents in Oklahoma, Oklahoma State, Kansas and Kansas State. Not only that, but they had to stage comebacks in each of the past three one-possession victories.
Meanwhile, West Virginia should have much fresher legs, having played only once since Oct. 13.
Look, West Virginia's defense is horrendous. Don't expect many stops against the high-flying Frogs, especially with how well Max Duggan is playing.
However, I can say the same about the TCU defense, which has benefited from quarterback injuries in each of its past four contests. The Frogs knocked out Dillon Gabriel (Oklahoma), Jalon Daniels (Kansas) and Adrian Martinez (Kansas State) in the first half. At one point, the Wildcats even had to go to their third-string quarterback, who threw an interception.
The only starting quarterback to finish a game over that stretch was Spencer Sanders, who clearly appeared limited by a shoulder injury throughout the second half. As a result, TCU's defensive numbers look a lot rosier than they would if, for example, it didn't get to face Davis Beville for a good chunk of the Oklahoma game.
Even with those breaks, TCU still ranks 93rd in EPA per Pass, which bodes well for the pass-heavy West Virginia aerial attack.
For what it's worth, this also marks the exact weekend that Dykes' teams have fallen off a cliff in each of the past three seasons.
Notable Nugget: When ranked, TCU head coach Sonny Dykes is 1-10 ATS (9.1%) on the road against an unranked conference opponent, failing to cover by 6.3 points per game on average. That makes him the least-profitable coach in this scenario out of 122 in our Action Labs database since 2005.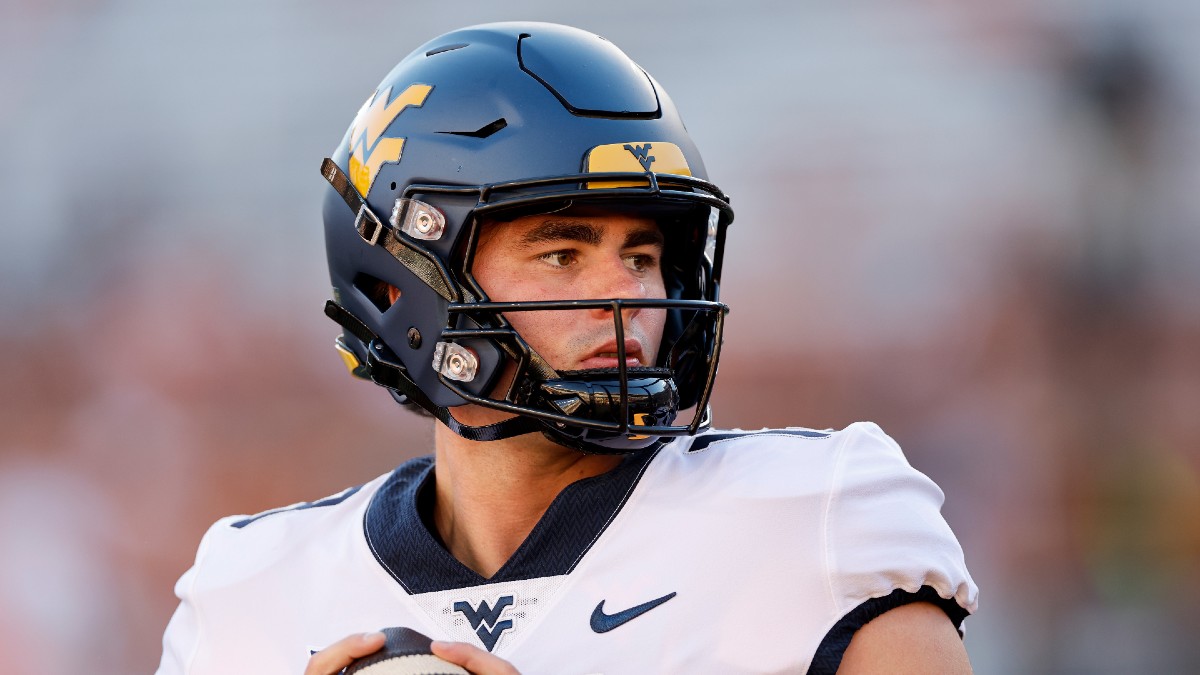 ---
Miami (Ohio) -8.5 at Akron
Noon ET · ESPNU
I think you're getting Miami (Ohio) cheap here, considering star quarterback Brett Gabbert returned from injury last week. He didn't look great in a loss, but I'm sure he had rust to shake off.
Plus, the offense had been running a completely different scheme in his absence. Therefore, it didn't surprise me to see the RedHawks struggle on that side of the ball in Gabbert's first week back.
Gabbert and the entire offense should look much better this week against an absolutely horrific Akron secondary. Miami has struggled immensely in pass protection, but that's not a major concern against an Akron defense that doesn't put pressure on the quarterback.
On the flip side, Akron won't be able to run the ball against a Miami defense that ranks in the top 25 nationally in both yards per carry allowed and Rush Success Rate.
Consequently, the Zips should find themselves in passing downs all afternoon, which spells trouble for an offensive line that ranks 130th in Passing Downs Sack Rate and will have to contain an aggressive RedHawk defense that makes its living by getting to opposing quarterbacks.
Akron did look feisty last week in a close loss to Kent State, but the Zips faced a backup quarterback making his first career start. I have no problem fading them here in the friendly confines, where they have almost no home-field advantage.
Notable Nugget: Since 2005, Akron has been the least profitable home underdog by a wide margin. Over that span, the Zips have gone 17-36 (32.1%) ATS, failing to cover by an average of 7.7 points per game when catching points at InfoCision Stadium.
---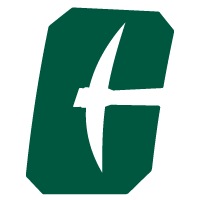 Charlotte +17 at Rice
2 p.m. ET · ESPN+
Just when I think I'm done with the 49ers, they pull me right back in. Feel free to skip this section unless you're a truly committed dumpster diver with years of trauma from betting on bad teams.
I won't spend a ton of time breaking down this game, but this is a juicy buy-low spot after Charlotte's embarrassing home loss to lowly FIU last week. Also, this is just too many points compared to my projection.
Plus, the 49ers may receive a positive bump after firing head coach Will Healy last weekend. Not only could Healy's departure provide a boost in locker room morale, but it also introduces an element of surprise with potential fresh looks that Rice doesn't have on film.
We've seen a number of teams perform surprisingly well after firing their coaches this season. Arizona State, Georgia Tech and Colorado all pulled off major upsets, while Wisconsin beat Northwestern, 42-7, in Jim Leonhard's head coaching debut. Nebraska was the only team to really lay an egg after letting Scott Frost go.
The Charlotte defense is a lost cause, but it does at least have the better offense in this particular matchup. Meanwhile, Rice's defensive metrics on early downs suggest it has overperformed on that side of the ball.
The 49ers have also been a bit unlucky in a number of categories, such as turnovers and fourth-down conversions. On the season, they have converted only 8-of-23 (34.8%) fourth-down attempts, while opponents have converted 13-of-18 (72.2%).
Notable Nugget: Charlotte has gone 3-14-1 ATS (23.1%) as an underdog over the past two seasons. Only Indiana, Temple, Stanford and New Mexico have been less profitable as pups.
---
UCF +1 vs. Cincinnati
3:30 p.m. ET · ABC
Cincinnati escaped SMU with a win last week, but I didn't come away too impressed with the Bearcats.
This is still a Cincinnati team that failed to put a few bad teams away earlier this season and almost lost at home to South Florida despite some very fortunate fourth-down swings.
I actually got lucky with my SMU wager last week, but I didn't think the wind would be as big of an issue as it was for the Mustangs' Air Raid offense.
On the other side of the coin, I didn't get lucky fading UCF on the road at ECU. However, that final score was a bit misleading due to four Knights turnovers.
That also set up as a very bad matchup (and spot) for UCF against a very stout ECU run defense. That might not necessarily be the case this week with Cincy ranking 85th in EPA per Rush. The Bearcats lost an abundance of NFL talent from last year's elite defense.
They've held up against a few very poor rush offenses (SMU, Tulsa, Indiana and Miami Ohio) but didn't fare too well against the two opponents that rank in the top 30 nationally in yards per rush, as South Florida and Arkansas each ran for 224 yards at 5.0 yards per clip.
That could spell success for a UCF offense that ranks in the top 20 nationally in yards per carry, EPA per Rush and Rush Success Rate. Everything starts with the ground game for its RPO attack.
If quarterback John Rhys Plumlee can use Cincy's aggressiveness (top-five nationally in sacks and tackles per loss, led by linebacker Ivan Pace Jr.), that should open up the entire offense, allowing for deep shots in the passing game against a secondary that lost three starters to the NFL and hasn't really been tested yet.
On the other side of the ball, I'm not sure Cincy's passing attack, which has lacked explosiveness, can fully exploit UCF's weaker pass defense, especially with leading receiver Tyler Scott in a boot last week.
I expect a major bounce-back from UCF in the "Bounce House" in a favorable situational spot and matchup.
Don't be surprised if Cincy's penalty issues cause problems on the road. The Bearcats currently rank dead last in FBS with 86.14 penalty yards per game.
Notable Nugget: After last week, Cincinnati head coach Luke Fickell is now just 1-8 ATS (11.1%) when ranked on the road against an unranked conference opponent, failing to cover by an average of 7.4 points per game. Only the aforementioned Sonny Dykes has been less profitable in this spot since 2005.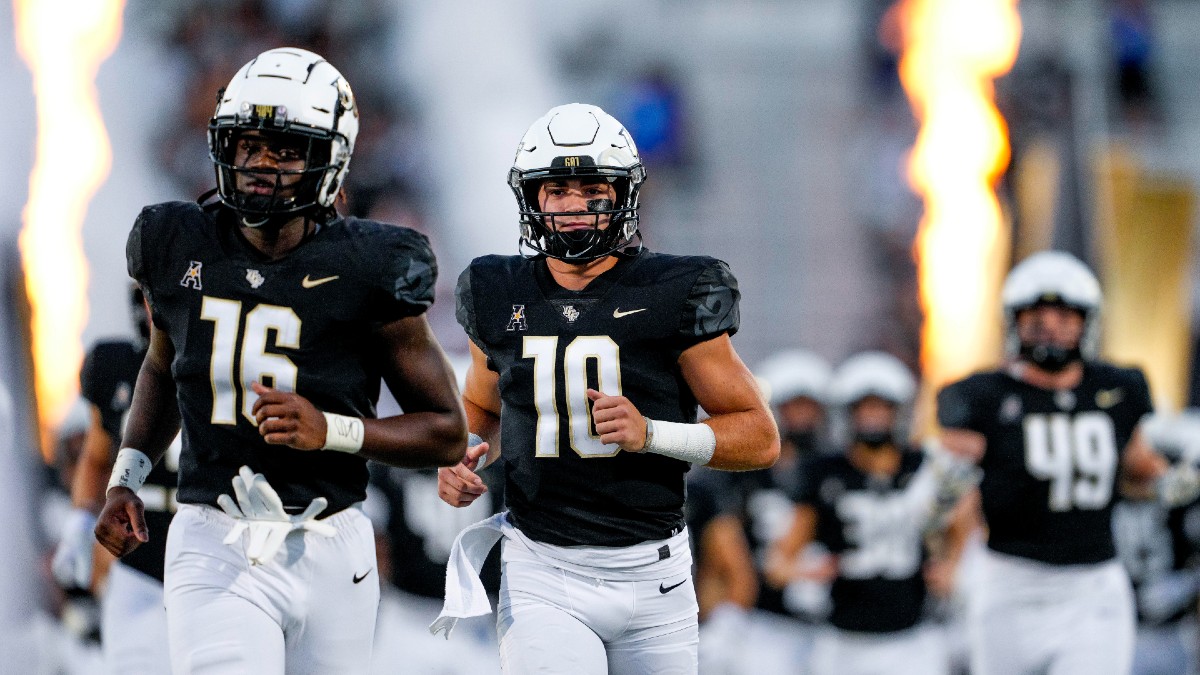 ---
Kansas State -1.5 vs. Oklahoma State
3:30 p.m. ET · FOX
Maybe it'll burn my money again, but I'm not shying away from fading Oklahoma State this week.
I have to give credit to the Pokes for their comeback victory last week over Texas, even if aided by three interceptions and a 14-0 penalty discrepancy. However, I still believe they're very overvalued in the market.
First off, Oklahoma State may be absolutely gassed, both physically and mentally. This will mark its fifth Big 12 game during the month of October with the most recent pair going right down to the wire.
Conversely, Kansas State should come in much more rested and healthier overall after enjoying a bye week two weeks ago. Questions linger about the status of starting quarterback Adrian Martinez, but head coach Chris Klieman confirmed backup Will Howard will be ready to go if needed.
He's more than capable of running the offense, as he did a couple of years ago in a tight two-point loss at home to these same Pokes. Howard ran for 125 yards in a game the Wildcats dominated statistically but lost on a late Howard fumble that Oklahoma State returned 85 yards for a touchdown.
This also sets up as a very good matchup on paper for Kansas State.
The Wildcats have a dynamic rushing attack, led by one of the best backs in the country in Deuce Vaughn. They should have no issues staying ahead of the chains against a vulnerable Oklahoma State run defense.
In contrast, Oklahoma State has struggled to run the ball, ranking outside the top 80 in both Rush Success Rate and EPA per Rush. That means the Pokes can't take advantage of an exploitable Kansas State rush D.
Instead, they'll have to rely on Spencer Sanders to make things happen with through the air, which might prove difficult against a top-25 Kansas State secondary.
This Oklahoma State defense is ripe for the picking. It ranks in the bottom 10 nationally in Early Downs EPA. However, it has gotten away with it due to quite a bit of good fortune on late downs, ranking in the top 10 nationally on late downs.
For the season, the Pokes rank fourth in opponent third-down conversion rate. That screams regression, as early-down metrics are much more predictive for this unit that lost defensive coordinator Jim Knowles and a plethora of talent this past offseason.
Give me the more rested team that possesses a superior rushing attack and defense in a favorable spot and matchup at home.
Notable Nugget: Chris Klieman took over as head coach in Manhattan in 2019.  If Kansas State covers this game, he will be the most profitable coach ATS over that span. If Oklahoma State does, that crown will go to Mike Gundy.
---
Cal +17.5 vs. Oregon
3:30 p.m. ET · FS1
This is a pure hold-your-nose wager on Cal against an Oregon team in a bit of a letdown spot after a massive home win over UCLA.
Adjusted for opponent, the Ducks defense has been very poor, especially against the pass. Golden Bears quarterback Jack Plummer should have success moving the ball with short passes in their pass-heavy West Coast offense.
It also helps that Oregon hasn't generated a major pass rush this season (109th in Passing Downs Sack Rate), since Cal's offensive line has major issues.
For what it's worth, Cal consistently has played up and down to the level of its competition under head coach Justin Wilcox. The Bears do a good job of taking away explosive plays and uglifying games, which can certainly help their cause in this particular matchup.
The Oregon offense is absolutely rolling at the moment, but at least we aren't fading home Bo Nix in this spot.
Notable Nugget: Cal head coach Justin Wilcox boasts an impressive 23-9-1 ATS (71.9%) record as an underdog, covering by an average margin of 4.5 points per game. That includes an absurd 17-3 ATS (85%) mark when catching seven-plus points (7-0 at home). In contrast, he's just 8-15-1 ATS (34.8%) as a favorite.
---
Missouri +4.5 at South Carolina
4 p.m. ET · SEC Network
South Carolina has treated me well in its past two games, cashing as underdogs against Kentucky and Texas A&M. I fancied both matchups for a team that I had as undervalued due to some early-season injuries.
Well, that ship has sailed, especially since South Carolina benefited from facing Kentucky's backup quarterback and then got outgained by more than 100 yards by the Aggies, who had the ball down three near midfield early in the fourth quarter before losing their starting quarterback to an injury.
I believe it's now time to fade the Gamecocks laying over a field goal in a game I make close to a coin-flip.
To me, it's actually the Missouri defense that isn't getting enough respect in the market. Keep in mind that the Tigers really should've beaten Florida and Auburn on the road if not for a few unlucky bounces. They also hung with Georgia right until the bitter end.
The offense has struggled to find any real consistency, but the defense has been downright dominant. From an EPA and Success Rate standpoint, Missouri ranks in the top 20 nationally against the pass and run.
Don't expect South Carolina to get much on the ground against a Tiger front that ranks fifth in Line Yards. Considering South Carolina's passing attack has been anemic, it's hard to see how it will consistently move the ball here.
Give me the better defense catching over a field goal in a game where points should come at a premium.
Notable Nugget: Missouri has covered three straight against South Carolina, winning outright as 1.5-point favorites in 2021 and twice as underdogs of +4.5 and +9.5 in the two years prior.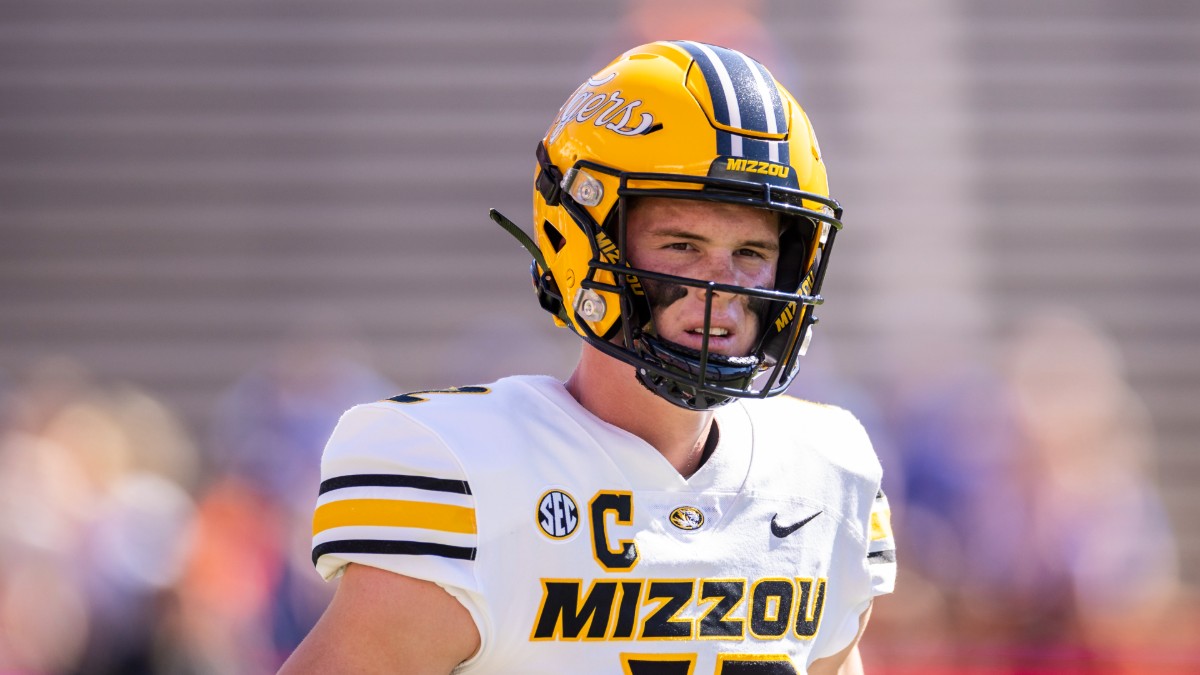 ---
Michigan State +21.5 at Michigan
7:30 p.m. ET · ABC
There's no doubt Michigan really wants this game. The Wolverines have talked about getting revenge for back-to-back losses numerous times this offseason, but this is a lot of points in a rivalry game, especially compared to my projection.
Plus, it's not like Michigan State doesn't also want to really win this game against its in-state rival.
Both teams are coming off of a bye week, but that probably helped the beat-up Spartans a bit more. The time off should especially help quarterback Payton Thorne, who reportedly hasn't been healthy since Week 1. The Spartans also didn't have star wide receiver and return man Jayden Reed for their game at Washington.
Additionally, they just got back two of their best players on defense in safety Xavier Henderson and defensive tackle Jacob Slade.
The Michigan State defense still has major holes, especially at cornerback, but its season-long metrics may be a bit artificially deflated as a result of those injuries.
From a matchup perspective, everybody knows the Michigan offense starts with its vaunted rushing attack, led by Blake Corum. However, that's the strength of the Sparty defense, which ranks 17th in Rush Success Rate compared to a bottom-10 ranking in Pass Success Rate.
If they can stand their ground in the trenches, unlike Penn State, the Spartans might have a chance if they can generate pressure on passing downs. For the season, Michigan State ranks 18th in Passing Downs Sack Rate, while the Wolverines offense sits outside the top 80 in that statistic, per Football Outsiders.
Plus, McCarthy has struggled a bit under pressure and can be a bit loose with the football.
Notable Nugget: Since 2005, Michigan State is 12-5 ATS (70.6%) against Michigan, covering by just under a touchdown per game. That includes outright upsets in each of the past two seasons, including one as a 21.5-point dog in Ann Arbor two years ago, albeit without any fans in the Big House. The Spartans have also won four of the past six meetings as underdogs.
How would you rate this article?
This site contains commercial content. We may be compensated for the links provided on this page. The content on this page is for informational purposes only. Action Network makes no representation or warranty as to the accuracy of the information given or the outcome of any game or event.