5 Tips to Drafting With Fantasy Cheat Sheets
Credit:
Michael Reaves/Getty Images. Pictured: Austin Ekeler
Sean Koerner -- the No. 1 fantasy football draft ranker of 2019 -- outlines his five tips to drafting with fantasy cheat sheets.
His top tip? Don't follow rankings religiously. Just because a player is ranked 20th overall doesn't mean he should be drafted with the 20th pick.
With the ability to generate custom cheat sheets using our draft kit, Koerner explains how to use those rankings like an expert.
You need to have a plan and accurate cheat sheets to dominate your fantasy football drafts. Luckily, our Fantasy Football Draft Kit tools will help equip you with both.
You can create custom cheat sheets by simply plugging your league settings into our Snake Cheat Sheet Builder, which uses up-to-date projections from myself, Chris Raybon and Matthew Freedman to create rankings tailored to your league size, roster requirements and scoring format. You can even create custom auction values based on your league's budget using our Auction Cheat Sheet Builder and dig deeper into our consensus projections.
Below are five tips on how an expert like myself will use these cheat sheets for snake drafts. You can also check out my 10 commandments for auction drafts here.
1. Use Overall Rankings for the First 40-50 Picks, but Be Flexible
A common mistake I see people make is using using overall rankings religiously, even after Round 5.
It's at that point in the draft that you need to start considering position. If you start your draft WR/TE/WR and the next best available player is a WR, you do not necessarily need to take them. Instead, you should probably consider the top RB available given that position is scarce.
These scenarios should be thought out in your overall draft plan. If your goal is to punt on RB early, that's totally fine, just don't let it happen because you're following the overall rankings too strictly.
2. Know Average Draft Position (ADP) Data for Your League Type, Size + Site
And use that data to identify players who are being overvalued or undervalued so you know when it's ideal to draft them.
One of the most critical factors that beginners often overlook is comparing where players are ranked in cheat sheets vs. when a player will likely be drafted. Taking a player too early is wasting an opportunity of locking in the value that specific player was going to provide your team.
If your cheat sheet has a player ranked 36th overall, it does not necessarily mean you should take them 30th overall or when they are the best available player. If their ADP is 65th overall, then it means you can wait a bit and maybe take them closer to 50th to 60th overall. Doing this enables you to draft a player 30th overall who is much more likely to be gone by Picks 50-60 and you are able to get both players.
This is how you accrue value in the draft and it's the first step to dominating your league.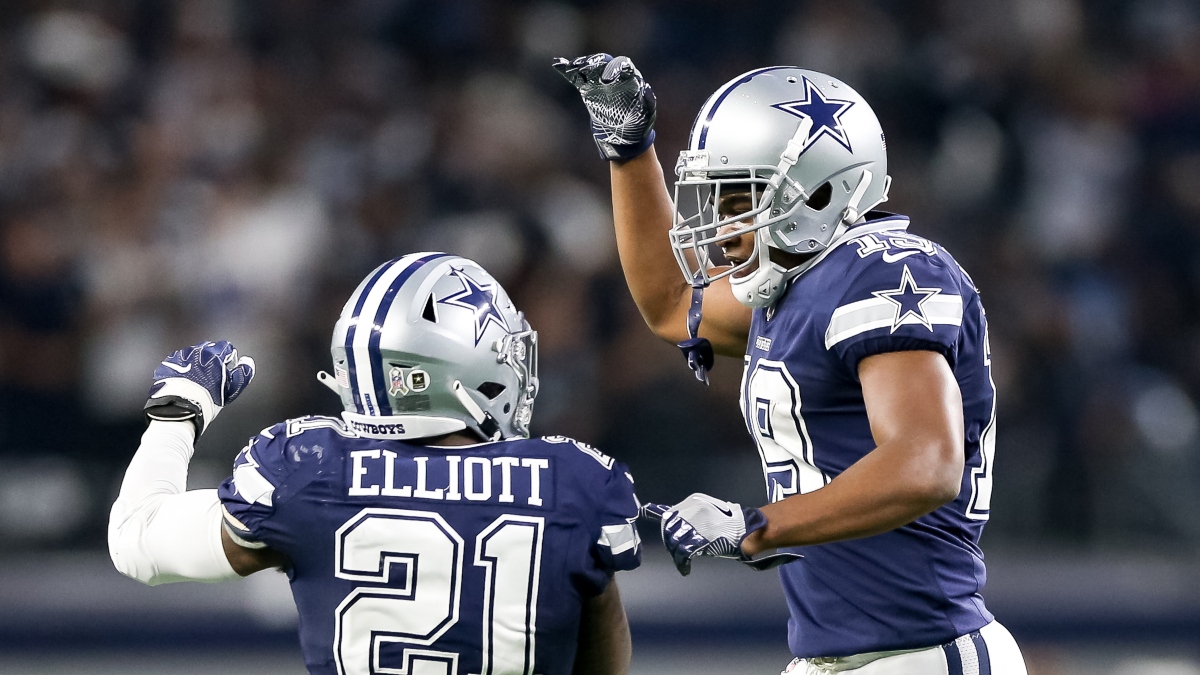 3. Practice with Mock Drafts
No matter how much you plan for a draft, it's always going to throw you curveballs. The best way to identify how well equipped you are to handle those curveballs is to play some mock drafts. They'll help you get a sense of the various phases of the draft and what you might want to do differently to perfect your approach for the real deal.
4. Identify Players Who Fit Your Draft Plan
Find a way to mark the players you want to target on your cheat sheets. I find it easier to circle, highlight or add an asterisk next to their names. It can help you monitor which positions you might be able to wait on or which ones you need to start attacking.
5. Check Bye Weeks!
It goes without saying that you want to make sure you don't have too many players on the same BYE week. We've included BYE weeks on our cheat sheets to make this easier to track.
There are certainly cases when you can go overboard the other way, too. If you have a specific late-round flier you want to take, but he happens to share a BYE with a few of the same players at his position, that's fine. I treat the draft much more as a starting point so there's no need to be that rigid. This is mostly to caution accidentally ending up with say, five of your six RBs all having the BYE on the same week.
How would you rate this article?