Steelers vs. Washington Odds & Picks: Your Monday Night Football Betting Guide
Credit:
Getty Images. Pictured: Chase Young, Ben Roethlisberger
The Pittsburgh Steelers' march to 16-0 continues in Game 1 of tonight's Monday Night Football doubleheader.
They host the Washington Football Team as 6.5-point favorites, but the betting value isn't on the spread.
NFL betting analyst Raheem Palmer examines the matchup and breaks down his pick on the over.
Steelers vs. Washington Odds
Steelers Odds

-6.5 [BET NOW]

Washington Odds

+6.5 [BET NOW]

Over/Under

43.5 [BET NOW]

Kickoff

5 p.m. ET

TV

FOX

Odds as of 3 p.m. ET on Monday and via PointsBet, where you can bet $20 on the Steelers to win $125 if Ben Roethlisberger throws for more than one yard.
No team has dealt with more fallout from COVID-19 outbreaks on opposing teams than the Steelers, who have lost their bye and had multiple games rescheduled, yet still haven't skipped a beat.
After having their Thanksgiving showdown against the Ravens postponed until this past Wednesday, the Steelers made easy work of their rivals in the absence of reigning MVP Lamar Jackson. Now fresh off their 11th win, the NFL's lone undefeated team comes off a short week to face a well-rested Washington Football Team.
Let's find out where the betting value lies!
Washington Football Team
It's been nearly two weeks since Washington defeated Dallas on Thanksgiving, and the Football Team should be well rested for Monday night.
Running back Antonio Gibson was the star of that holiday show, rushing 20 times for 115 yards and three touchdowns on 5.8 yards per carry. Now against Pittsburgh's top-ranked pass rush, generating positive yards on runs will be key to keeping an immobile Alex Smith out of long-distance situations.
Running the ball is where Washington offense thrives — the Football Team is eighth in rushing efficiency compared to only 30th in passing efficiency (per Sharp Football Stats). Overall this isn't a very good offense as they rank 27th in offensive efficiency, scoring 21.9 points per game. Fortunately, their ability to run the ball lines up with a relative soft spot for the Steelers' defense, which is are giving up 4.4 yards per carry and will be without its starting linebackers.
Smith is the clear-cut favorite for Comeback Player of the Year after returning from a gruesome injury that nearly cost him his leg. Although he's led the Football Team to two straight victories, his play has been far from ideal.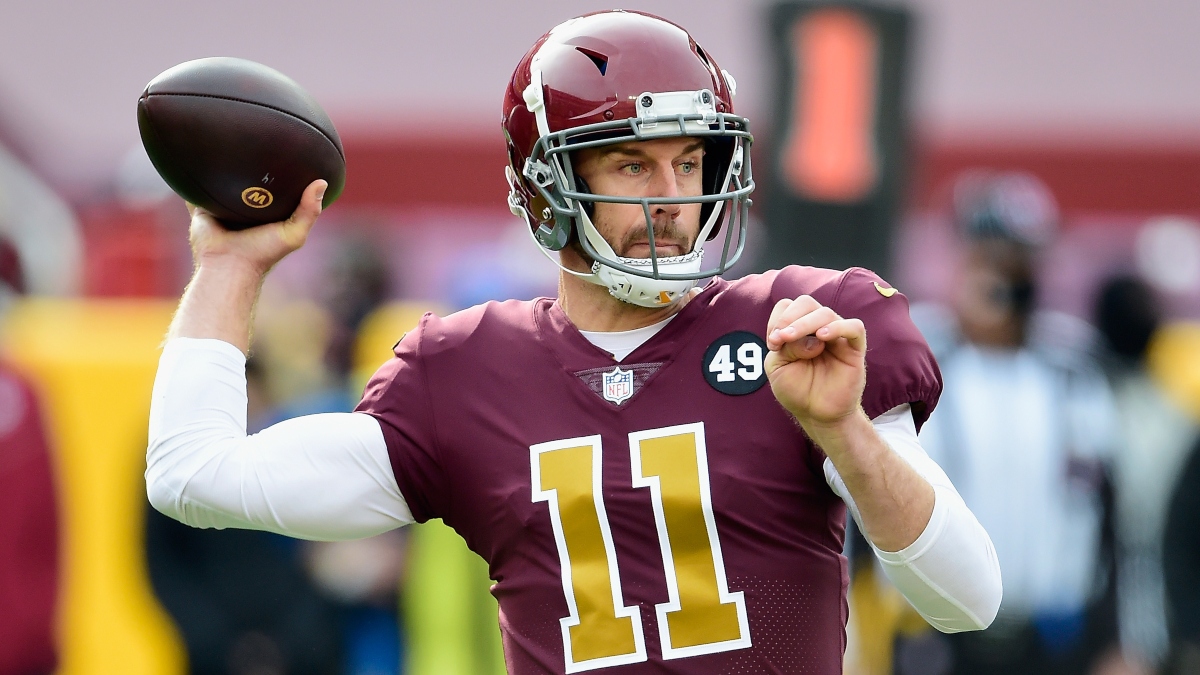 Smith has three touchdowns to five interceptions while throwing for 213.4 yards per game with a low 39.9 mark in ESPN's Total QBR. He's dead-last in intended air yards (4.9) and Washington is 20th in explosive play rate, with only 9% of plays going for 20 or more yards. Given his lack of mobility, Smith is being sacked twice per game behind a line that's given up the second-most this season (35).
Washington's offense has improved with Smith — you could even argue he's an upgrade over Dwayne Haskins and Kyle Allen. Although some of this could be a product of competition, Washington's offense scored only 19.12 points per game previously, but has averaged 29.3 in Smith's three starts. Smith even led the Football Team back from a 24-point deficit to the Lions in Week 10 before losing on a last-second field goal.
Washington is fifth in offensive success rate since Smith took over — a big part of that is his competition percentage (69%), which ranks fifth in the NFL.
Smith also has weapons around him to make plays after the catch. Terry McLaurin is on his way to a 1,000-yard season with 69 receptions for 963 yards and three touchdowns. J.D McKissic is the perfect check down option for Smith and has 46 receptions for 338 yards.
This Pittsburgh defense is definitely the toughest Smith will have faced since his return, but he's catching the Steelers at the ideal time: On a short week without Bud Dupree and Devin Bush.
Washington's pass rush — led by Montez Sweat, Ryan Kerrigan and Chase Young — is arguably second only to Pittsburgh's: The Football Team is second in sacks (36) and quarterback hits (66). They're eighth against the pass and fifth against the run, giving up only 22.1 points per game. They also have the league's top red-zone defense, allowing opponents to score touchdowns on only 48.4% of trips inside the 20.
As dominant as this defensive line is, we have seen Washington's pass rush negated by quick passing games. The Football Team has given up 30 or more points in five games this season. So while this unit is solid, they can be scored on.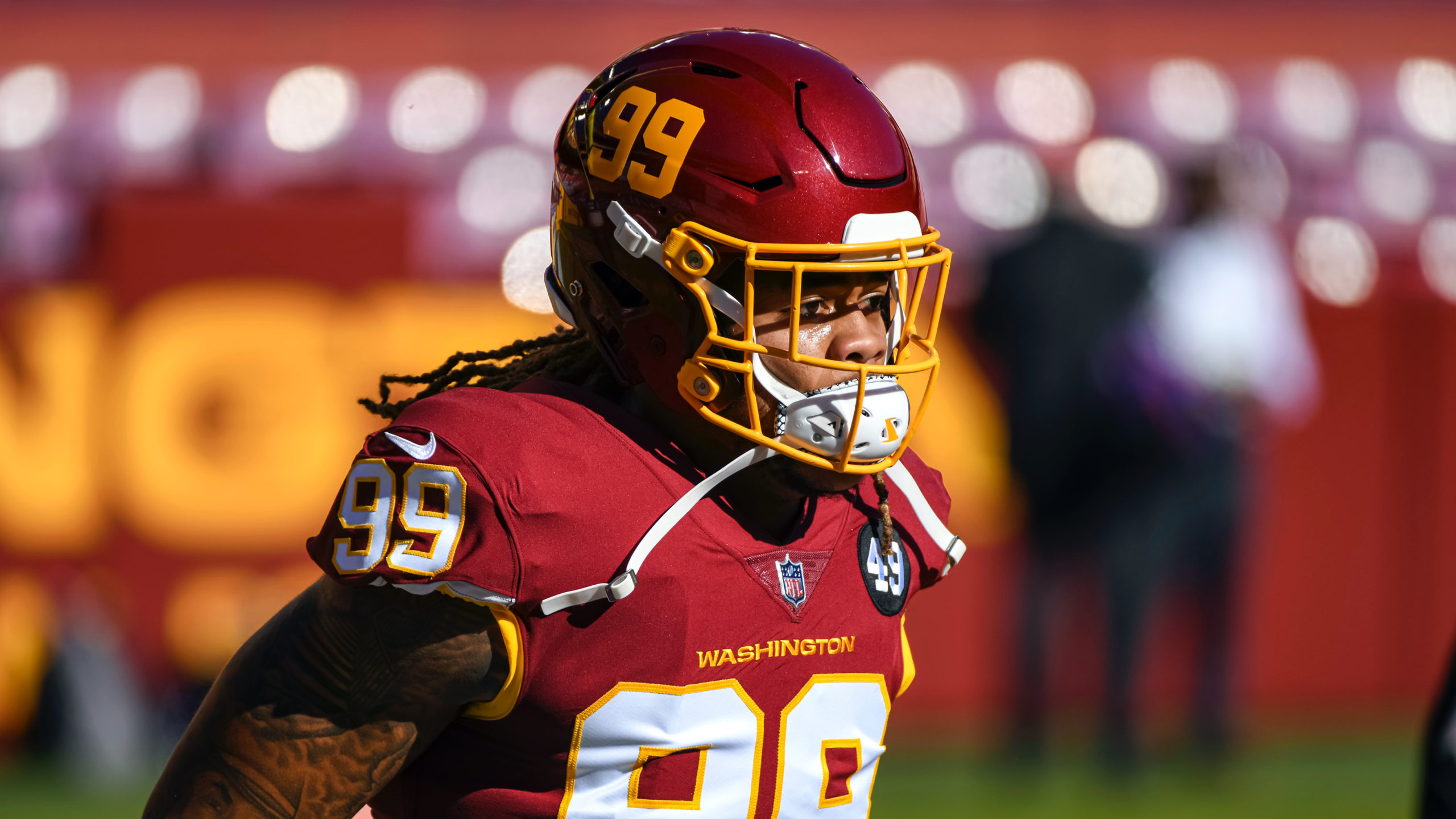 Pittsburgh Steelers
The Steelers come into this game with the NFL's top ranked defense. They're first in defensive efficiency, first in defensive pass efficiency and third against the rush while holding teams to a league-low 17.1 points per game.
The strength of this defense has been its pass rush, which leads the NFL with 41 sacks, 104 quarterback hits and a pressure rate of 34.4%. The Steelers had three sacks and five quarterback hits against Baltimore last week, which extends their sacks streak to 68.
With this defensive line, it's no surprise that the Steelers are holding opposing passers to 193.2 yards per game and a 54.5% completion percentage.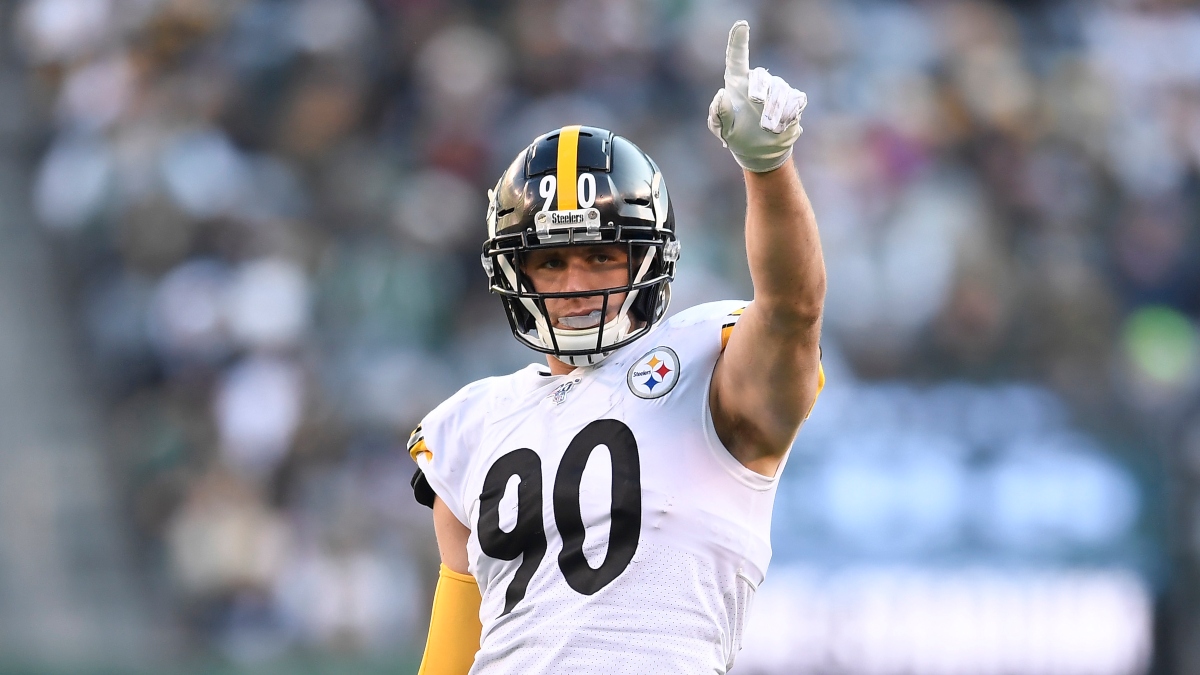 Against a Washington offensive line that struggles to protect the quarterback with the immobile Smith under center, this unit could feast under normal circumstances. But unfortunately for the Steelers, they lost Dupree to a season-ending knee injury — Dupree had eight of their 41 sacks, ranking seventh in the NFL while also having 17 quarterback hits as well as eight tackles for a loss.
Dupree's loss is tough enough, but combined with losing Bush to a torn ACL earlier this season really hurts.
Keeping Gibson in check will play a big part in the Steelers' success on Monday — they're allowing only 105 yards per game with a 42% success rate on rushing plays, third in the NFL. However, they are giving up 4.4 yards per carry and are 22nd in explosive rush rate, so this is the weakest part of their defense. Now without both of their starting linebackers, this could be an issue.
This unit won't completely fall off a cliff, but we should expect it to drop-off from its current form, and even more so on a short week after facing a divisional rival.
Although the Steelers rank 15th in offensive efficiency, 12th in passing efficiency and 24th in rushing, they're still scoring 28.8 points per game. Ben Roethlisberger also isn't at the top of any advanced metrics, but he's been the solid veteran quarterback the Steelers need: He's thrown for 2,800 yards with 25 touchdowns to only six interceptions while completing 67.5% of his passes.
One of the offense's biggest keys to success is how quickly Big Ben is getting the ball out. According to NFL's Next Gen Stats, he's throwing the ball in only 2.28 seconds — the fastest in the NFL. Roethlisberger is also 26th in intended air yards (6.9).
With only 10 sacks taken all season, this quick and short passing game should help negate Washington's pass rush.
The Steelers have also surrounded Roethlisberger with solid weapons: Rookie Chase Claypool leads the team in both yards (611) and touchdowns (8), JuJu Smith-Schuster continues to be veteran presence with 66 receptions for 572 yards and eight touchdowns, and Diontae Johnson has been solid with 57 receptions for 583 yards and four touchdowns.
With the expected absence of running back James Conner, it's likely we could see the Steelers continue to pass just as frequently as they did last week.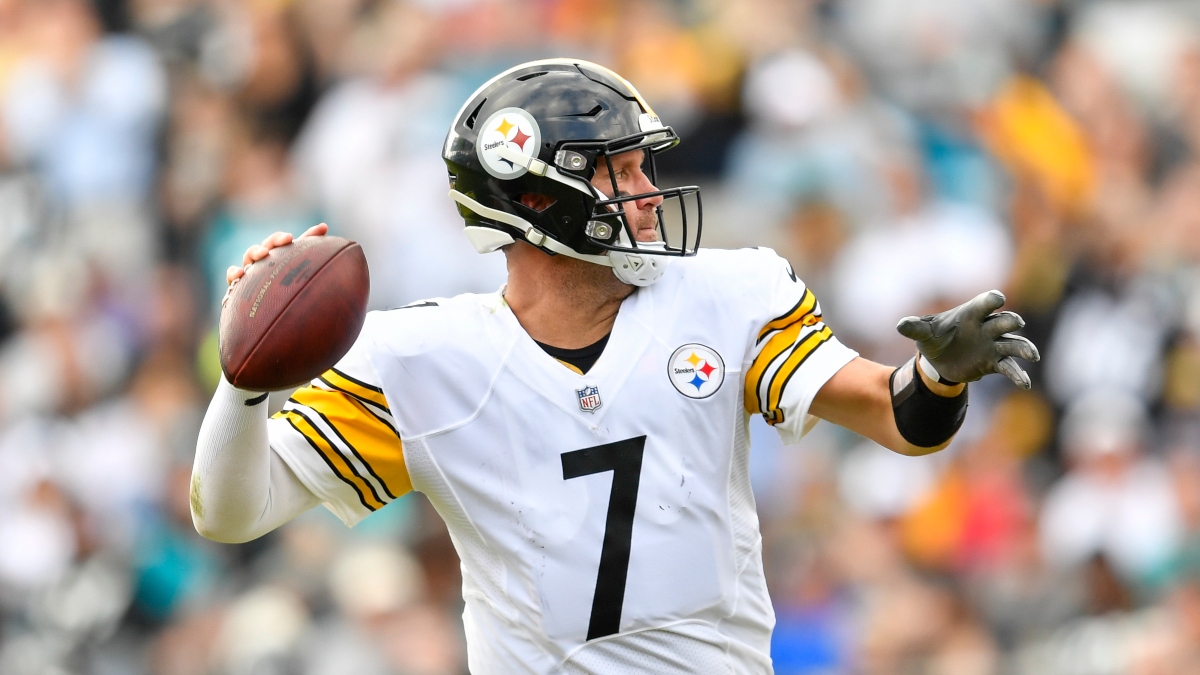 Roethlisberger was listed as questionable after missing practice Thursday, Friday and Saturday with a knee injury. Still, he is expected to play and has already done so without practicing this season.
Given how this offense performed in their 36-10 win against the Bengals in Week 10, we can expect Big Ben to be himself, so I'm not downgrading this offense too much.
Washington-Steelers Pick
These are two of the NFL's elite defenses: The Steelers are first in defensive expected points added per play (-0.156) while the Football Team ranks fourth (-0.042) — they're also first and second in sacks and quarterback hits, respectively.
These teams don't have prolific offenses, either. The Steelers are 15th in offensive efficiency while the Football Team ranks 27th.
While most people will think these factors should lend themselves to an under, I believe there's value on the over.
Both teams are above-average in pass/run frequency, passing on 60% of plays, and more passes mean we don't have a running clock. The Steelers will be without Conner and are coming off a game in which Roethlisberger threw the ball 51 times — mostly quick and short passes — and could see more of that in this matchup.
We've witnessed opposing offenses find ways to negate Washington's pass rush and put up high point and yardage totals:
Cardinals: 30 points, 438 total yards
Browns: 34 points, 300 total yards
Ravens: 31 points, 350 total yards
Rams: 30 points, 429 total yards
Lions: 30 points, 372 total yards
And the Steelers are actually ranked higher than the Ravens, Browns and Lions in offensive efficiency.
With weapons like Claypool, Smith-Schuster and Johnson, I have trouble believing Washington will keep this unit in check for a full game. And given the short week and the injury to Dupree, I expect a solid output from Washington's offense as well.
Overall, in a season with record-breaking scoring numbers, there's some value on this over.
PICK: Over 43.5
How would you rate this article?