NHL Odds & Futures Power Rankings: Evaluating the Best & Worst Stanley Cup Betting Values
Credit:
Joel Auerbach/Icon Sportswire via Getty Images. Pictured: Sergei Bobrovsky
Stanley Cup Odds
Best odds current as of Friday, July 10.
Editor's Note: This preview was written before the injury to Carolina Hurricanes' defenseman Dougie Hamilton. 
---
The NHL and NHLPA have ratified an agreement to finish the 2019-20 NHL season with a 24-team tournament to determine the Stanley Cup Champion. The target start date is Saturday, Aug 1 with all games played in Edmonton and Toronto.
The top-four teams in each conference each will have a bye right into the 16-team playoffs while the remaining 16 teams will need to qualify through a best-of-5 series. The winners of the best-of-5 series will be matched up with one of the top-four seeds in Round 1, which will be a best-of-7.
The top-four seeds — Boston, Tampa, Washington and Philadelphia in the East and St. Louis, Colorado, Vegas and Dallas in the West — will play a three-game round robin to determine the seeding for the playoffs with regular season points percentage serving as the first tie-breaker.
It is important to note that the bracket will re-seed after each round.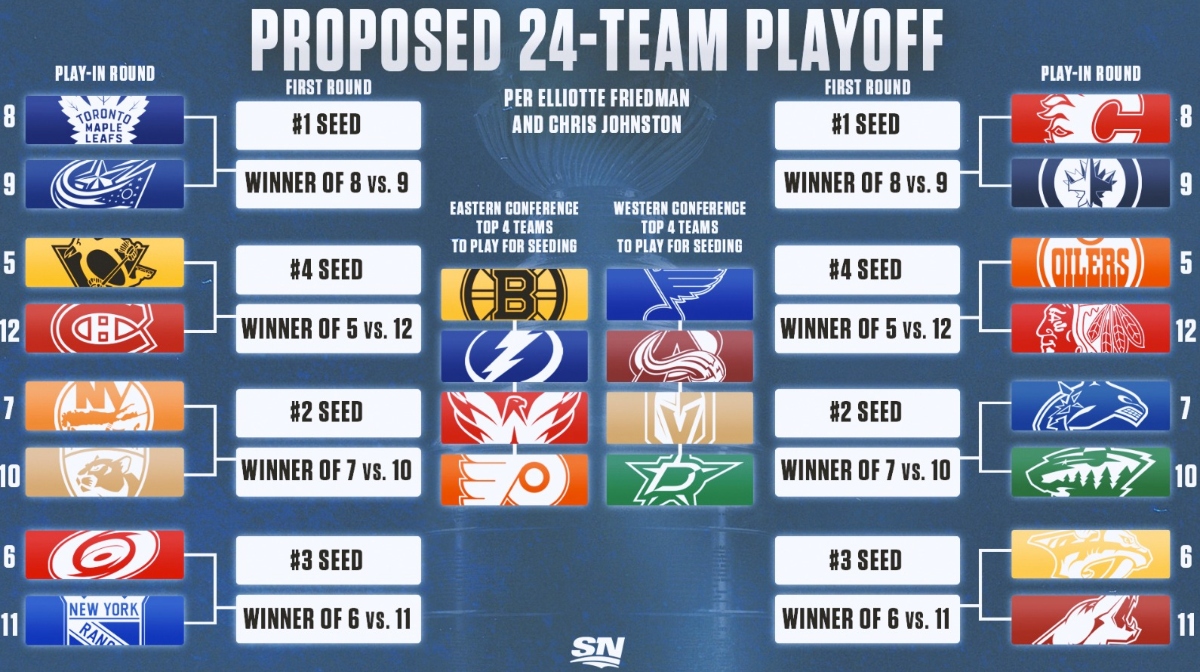 This format obviously changes the way that bettors should approach the Stanley Cup Playoffs. I plan on adding four futures before the tournament starts, all of them at 50-1 or longer. If you're not already holding any Stanley Cup tickets, that's the strategy I would take. Find some low-risk, high-reward bets and enjoy the ride.
Random luck and variance already run wild in the NHL, so throwing a five-month hiatus and then developing a new playoff format will only add to fuel to an already chaotic fire. With that in mind, I went up and down the odds board and ranked each team based on their futures betting value — not by which teams I think are most likely to win. I've also included my four favorite bets (click here to skip to my betting card).
Stanley Cup Betting Power Rankings
The number cited is the best price in the market I could find. Be sure to shop for the best number as futures can vary wildly from book to book. Stats courtesy of Evolving Hockey, Natural Stat Trick and NHL.com.
24. Philadelphia Flyers (+1200)
The Philadelphia Flyers were absolutely rolling before the world changed. Alain Vigneault had the Flyers on an 18-6-1 roll with a 51.3% expected goals rate in their last 25 games. Just like that, Philadelphia went from being a bubble playoff team to the favorite to win the Metropolitan Division.
---
Expected goals (also known as xG) is a predictive statistic that gives an indication of whether results are based on sustainable factors like a steady creation of scoring chances, or whether it is down to aspects such as shooting luck or outstanding goaltending.
Simply put, an expected goals rate (xGF%) above 50% is considered good because it means a team is creating the majority of the scoring chances. Anything below 50% is usually a sign that a team is struggling to control play.
Expected goals numbers cited from Evolving Hockey.
---
How a team plays down the stretch is usually a pretty good indicator of playoff success, so if Philadelphia got to continue their streak I could see this price making sense. But that isn't how things turned out and we've been forced to evaluate a much different picture for the Stanley Cup Playoffs.
Not having to play a best-of-5 play-in series certainly boosts their chances, but in terms of pure talent I don't think Philadelphia should be in the same range as St. Louis, Colorado, Vegas or even Washington.
The Flyers are most likely to finish as the No. 3 or 4 seed and that means they'd probably have to deal with Pittsburgh or Carolina in a best-of-7 series in Round 1. I'm not sure I'd make the Flyers favorites over either team in that situation, especially without the benefit of home-ice advantage.
I'd need +3000 to even consider the Flyers and even that number wouldn't really get me rushing to the window.
23. Washington Capitals (+1200)
The Washington Capitals have made a habit of out-performing their underlying metrics and 2019-20 was no different. Washington posted the 16th-best expected goals rate (50.4%) but had the eighth-best goal differential per 60 minutes at 5-on-5 this season.
The Caps have enough talent that they don't need to dominate possessions or create more scoring chances than their opponents to win games, but they have less star power than better 5-on-5 teams like Tampa or Boston.
Washington's defensive depth is an issue and if its offense isn't humming from the beginning of the tournament, the Caps are doomed. This is just too big of an ask at this price.
I get that Washington's odds are short because it doesn't need to play in the best-of-5 qualifying round (which is essentially a coin flip), but this is a flawed team that will need to run a serious gauntlet to get to the Stanley Cup Final.
Pass.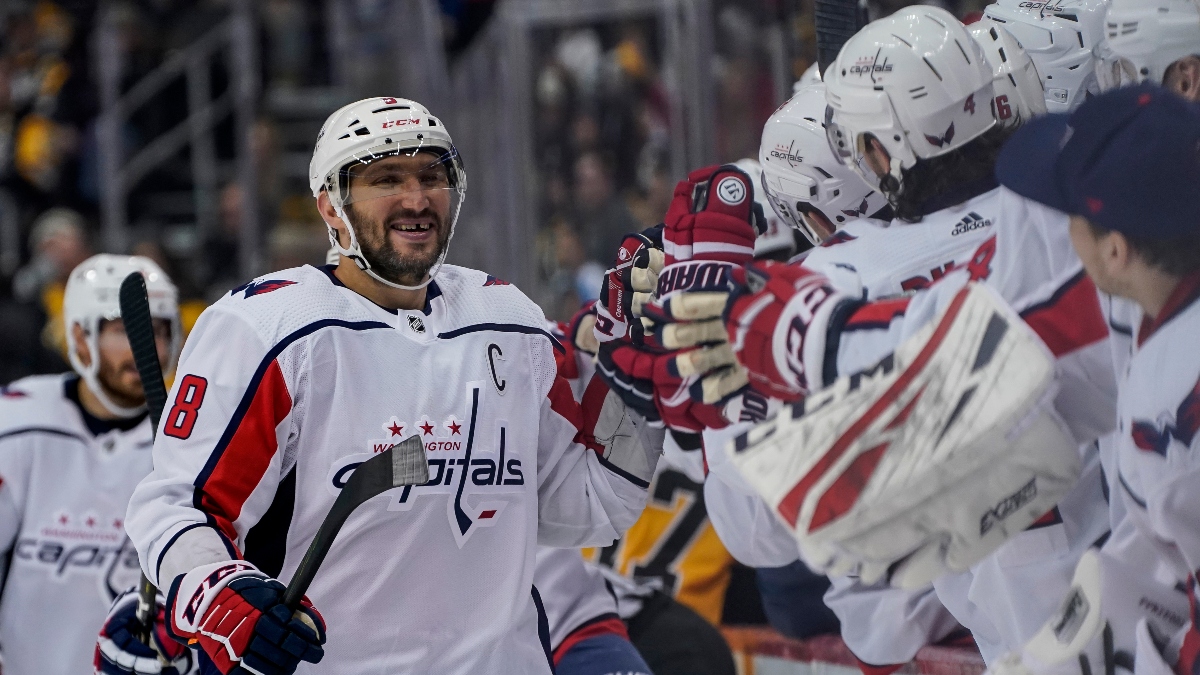 22. Colorado Avalanche (+850)
I've got no problem with the Avalanche being counted among the favorites for the Stanley Cup, but that doesn't mean it's a good bet in these conditions. You're basically paying the price for a great team operating at its peak heading into the playoffs.
While that is sort of true for the Avs, who were 17-5-3 with a 52.6% expected goals rate over their last 25 games, you are paying a premium for a team that was on a roll five months ago.
Colorado is dripping with talent and has enough depth to make a run but I'm not interested in this part of the board at all. Colorado should have longer odds than St. Louis because the Blues have the best chance at getting the No. 1 seed in the West.
I'll say this for any team in this range: I don't think it is wise to bet odds this short unless you are doing it just because you want to root for them in the tournament.
Ask yourself this question: Do I want to risk one sizable bet on Colorado at +850 or do you think you'd be better off taking that money and spreading it around on two or three longshots? Considering what we're dealing with, I'd much rather take some shots further down the board.
21. Edmonton Oilers (+2500)
There's no secret about Edmonton's path to success. The Oilers will need Connor McDavid and Leon Draisaitl to put up gaudy numbers for them to have a chance in this thing.
McDavid and Draisaitl have done that before, but in the regular season you're not playing good teams every night. That changes once we get to the playoffs.
Edmonton improved its forward depth at the trade deadline, but defense is still a weakness. The Oilers' blueline allowed the fifth-most expected goals against per 60 minutes of the 24 teams remaining and they don't have the type of goaltending that can cover up those blemishes.
I won't blame anybody for betting any team in this tournament, and getting 25-to-1 on your money is nice, but this is basically a bet on McDavid and Draisaitl putting the Oilers on their back for two months.
Even if you give the Oilers a bump because they'll be playing in their home rink I still think 50-1 would be a fair price on Edmonton.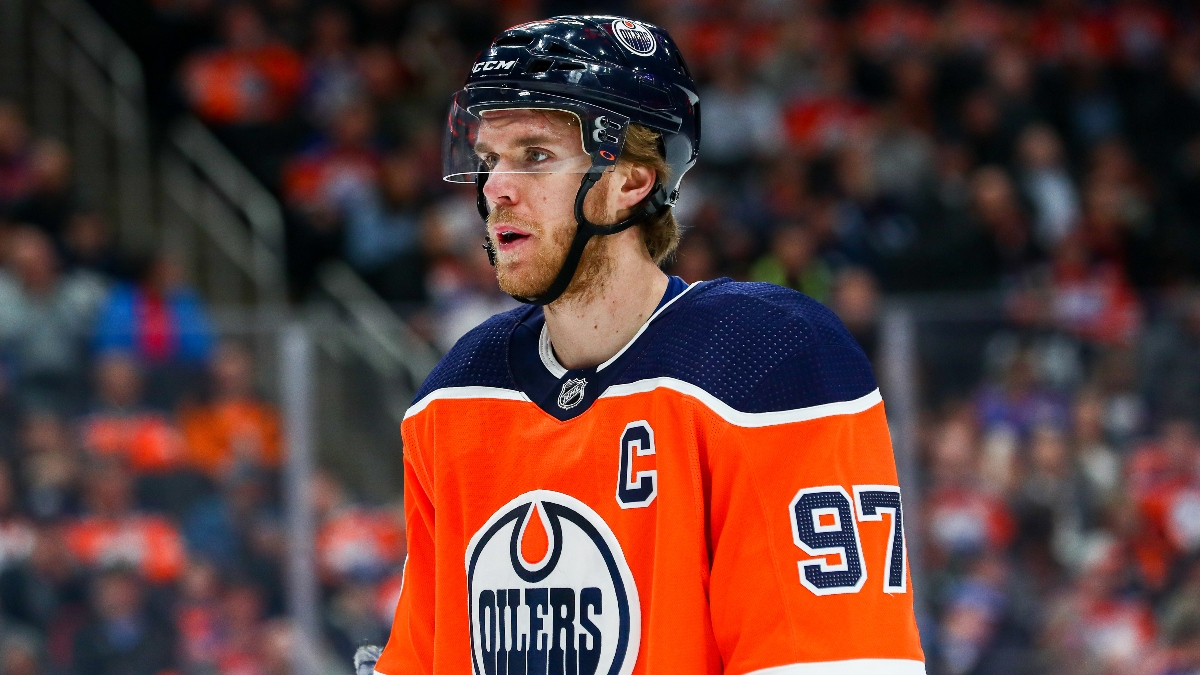 20. New York Rangers (+4000)
The Rangers were really starting to turn some heads before everything went haywire.
The Blueshirts went 18-12-1 with a 50.4% expected goals rate in 31 games after New Year's Day and their offense, led by Artemi Panarin and Mika Zibanejad, was growing into one of the league's most dynamic units.
Offense was never really New York's problem this season, though. The Blueshirts' defense was shambolic in the first half of the season but once the Rangers started keeping pucks out of their own net, they began to climb.
The NHL's decision to go with 24 teams instead of 20 saved the Rangers — and coincidentally two other gigantic markets Montreal and Chicago.
If the Rangers survive a tough best-of-5 series against the Hurricanes there's a good chance they will need to beat both Boston and Tampa Bay in best-of-7 series just to get to the Conference Final.
A lot had to go right in the NHL's planning for the Rangers to get into this field and a lot more will need to go their way if they want to make a run. It's a juicy number on an exciting team, but I think there are a lot of longshots with a better path on the board.
19. Arizona Coyotes (+5000)
Perhaps the most unremarkable team in the tournament, the Arizona Coyotes will be banking on goaltender Darcy Kuemper bringing his A-game to Edmonton.
Injuries limited Kuemper to just 29 games this season but he was terrific in that span, posting a +8.71 Goals Saved Above Expected (GSAx). Kuemper is one of a select few goaltenders who has posted consistent results over the past two seasons. The 30-year-old Sakatoon native owns a +17.01 GSAx over his last 84 games.
---
Goals Saved Above Expectation (GSAx) is an advanced statistic that measures a goaltender's performance against the quality of scoring chances he faced. It is a better catch-all metric compared to save percentage because every SV% counts every saved shot and goal the same, while GSAx weights shots by the quality of the scoring chance. GSAx numbers cited from Evolving Hockey.
---
You can't be successful in the Stanley Cup Playoffs without a hot goaltender and Kuemper has as good a chance to carry his team as any other netminder, but it's not out of the realm of possibilities that he struggles and the Yotes are swept aside by the Predators in the qualifying round.
Kuemper will almost certainly need to be at his best to get the Coyotes running because the rest of the team is the definition of average with a +0.01 goal differential per 60 minutes and a -0.04 xG differential per 60.
18. Boston Bruins (+700)
The Bruins were the best team in the NHL over the course of the truncated season but all that earned them was a tiebreaker advantage in a weird round robin.
The numbers are terrific across the board for Bruce Cassidy's team but the Bruins butter their bread on defense. Boston led the NHL with a 1.88 goals against per 60 and a 1.98 expected goals per 60. When you're only allowing two goals per 60 minutes of 5-on-5 hockey you take a ton of pressure off your offense, but it just so happens the B's have plenty of weapons up front.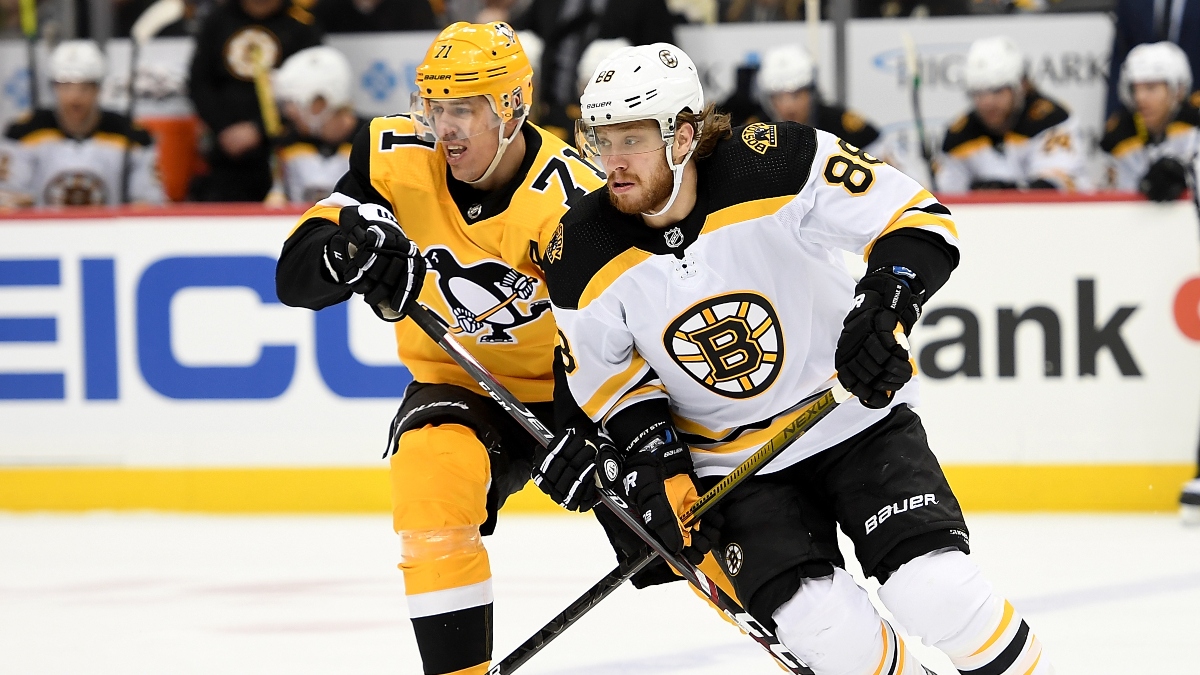 David Pastrnak, Brad Marchand and Patrice Bergeron have been the NHL's best line over the past couple of seasons and that trio has also turned Boston's power play into one of the league's best units. They may not generate a ton of offense at 5-on-5, the B's rank 15th in the NHL with 2.56 xGF/60, but Boston's scoring talent and power play provide them with more than enough firepower.
In a fair world, the Bruins would meet the Lightning in the Eastern Conference Final, but we know better than to expect — or bet — on that.
17. Tampa Bay Lightning (+700)
If every team was offered with the same odds I'd bet on the Lightning to win the Stanley Cup but that's not how it works.
You could make the argument that the Tampa Bay Lightning were better in 2019-20 than they were in 2018-19 when they were busy setting all sorts of regular season records.
| | 2018-19 | 2019-20 |
| --- | --- | --- |
| Goals For Per 60 | 3.15 | 2.96 |
| Goals Against Per 60 | 2.5 | 2.2 |
| Goal Differential Per 60 | 0.76 | 0.76 |
| Expected Goals For Per 60 | 2.56 | 2.49 |
| Expected Goals Against Per 60 | 2.27 | 2.09 |
| xG Differential Per 60 | 0.29 | 0.4 |
Not only is Tampa Bay one of the league's most talented teams, but it is also the most adaptable. The Lightning can beat you in a number of different ways, from outscoring you to grinding out a 2-1 win, the Lightning have a roster that can handle anything that is thrown at them.
Tampa's offensive prowess is well documented, but defense is perhaps its most important strength. Only three teams (Boston, Minnesota and Columbus) conceded fewer expected goals per 60 minutes than Tampa Bay and none of those teams have the offensive firepower that the Bolts possess.
As long as the Lightning's goaltending holds up they should be a factor.
16. Vegas Golden Knights (+850)
The Golden Knights posted strong results through the regular season but their underlying numbers suggest there's an even better team beneath the surface.
Going by expected goals, no team played a more consistent game than Vegas over the course of the regular season. The Knights led the NHL in expected goals rate (56.5%) and expected goals for per 60 minutes (2.85) and finished tied for seventh in xGA/60 (2.2).
Ho-hum finishing and goaltending kept Vegas from truly separating itself from the pack in the Western Conference:
Expected goals for per 60 minutes: 2.85
Actual goals for per 60 minutes: 2.6
Expected goals against per 60 minutes: 2.2
Actual goals against per 60 minutes:  2.5
The Knights addressed their goaltending by acquiring Robin Lehner at the trade deadline and, as long as they start him over Marc-Andre Fleury, should have one of the most reliable tandems in the tournament.
The number is too short, but Vegas will be a team that I keep an eye on as the tournament progresses. If their number pops because they are down a game in a series or because they get the No. 4 seed, I will certainly think about adding them.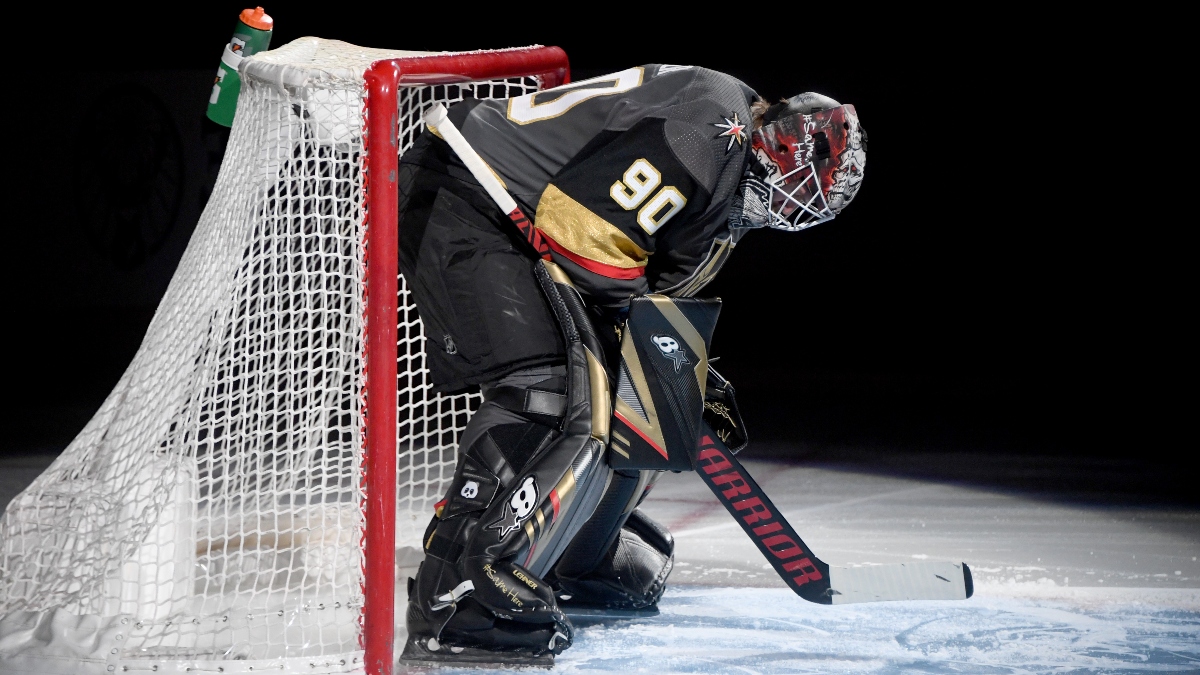 15. St. Louis Blues (+1100)
The Blues get the edge over Vegas and Colorado since they own the tiebreaker in the round robin, meaning they are the team with the best chance to get the No. 1 seed in the Western Conference.
That should make a difference as the West is particularly up-in-the-air and there's a good chance the top ranked team will face a double-digit seed in the second round.
The Blues played to their identity again in 2019-20, posting the third-best goals against per 60 and seventh-best xG against per 60 in the league.
Interestingly, the Blues had much stronger 5-on-5 metrics in the second half of the season than they did in the first, even though they posted a better points percentage in their first 41 games (.707) than they did in the second half (.600):
| | Before Jan. 1 (41 GP) | After Jan. 1 (30 GP) |
| --- | --- | --- |
| Goals For Per 60 | 2.43 | 2.74 |
| Goals Against Per 60 | 1.97 | 2.07 |
| Goal Differential Per 60 | 0.46 | 0.77 |
| Expected Goals For Per 60 | 2.26 | 2.31 |
| Expected Goals Against Per 60 | 2.31 | 2.05 |
| xG Differential Per 60 | -0.05 | 0.26 |
The Blues' results may have dipped in the second half, but they truly were rounding into form at the top of the stretch. If the Blues play at the same level they did since  Jan. 1, they will be a really tough out in a best-of-7 series.
I'd make St. Louis the favorite in the West, but this number isn't high enough considering the unpredictable nature of what's to come.
14. Vancouver Canucks (+3500)
The Vancouver Canucks have some good things going for them, but there are too many holes in this roster for the number to be this short.
Even though the Canucks boast two of the sport's brightest young talents in Elias Pettersson and Quinn Hughes, each of whom can wreck a game in an instant, I don't trust that Vancouver's defense will be able to hold the fort against some of the league's best teams night in and night out.
No matter if you looked at goals or expected goals, the Canucks were a bottom-10 defense in 2019-20 and if it wasn't for a strong season from goaltender Jacob Markstrom, Vancouver would probably not be in this tournament.
Vancouver's best chance at winning games is to outscore opponents and let their talent take over, but the Canucks aren't deep enough to go blow for blow with teams like Vegas, Colorado or St. Louis. The Canucks are a below-average 5-on-5 team that gets bailed out by their stars. There's nothing wrong with that, but it isn't the type of team I want to bet on at this number.
If you're looking to just have action on a team and are doing this for fun, the Canucks are certainly an exciting team to watch and bet on (they averaged the fifth-most total goals per game in the regular season) but if you're looking for the best value you should probably shop elsewhere.
I really don't think there's much that separates Vancouver from Minnesota, Nashville, Calgary or even Winnipeg, so I'd go for a bigger number on a team if you're perusing in this range.
13. Winnipeg Jets (+5500)
There is one reason why the Winnipeg Jets are in this tournament and his name is Connor Hellebuyck.
No goaltender did more for his team in 2019-20 than Hellebuyck did for the Jets. Hellebuyck lapped the field with his +19.86 GSAx (Kuemper was second at +8.71) and his play kept Winnipeg from sinking to the depths of the Central Division where they belonged with their 43.5% expected goals rate.
A hot goalie can cover a team's blemishes, but what Hellebuyck did for Winnipeg this season was beyond reason. Not only did Winnipeg come in dead last with a 43.5% expected goals rate, but they were 29th in both xGF/60 and xGA/60. Those numbers should have doomed them to a lottery pick.
A bet on the Jets is basically just saying a prayer to the goaltending gods that Hellebuyck is as sharp as ever and that, perhaps, the rest of the team can meet him halfway and play average hockey.
I'm hesitant to bet on that happening, especially since (and stop me if you've heard this before) goaltending is very tough to project. Need proof? Check out Hellebuyck's GSAx from the past four seasons:
| | Goals Saved Above Expected |
| --- | --- |
| 2016-17 | -9.25 |
| 2017-18 | 12.81 |
| 2018-19 | -6.07 |
| 2019-20 | 19.86 |
The only reason the Jets are this high on my list is because I don't think the gap between them and Vancouver or Arizona should be this wide. Any team in this tournament starts to get at least a little interesting once we cross over 50-1.
12. Pittsburgh Penguins (+1800)
There was a two-month stretch during the regular season where it looked like the Penguins were a well-oiled machine en route to a deep run in the postseason. Only this time it was Pittsburgh's defense that was leading the way rather than its star-studded offense.
Then things got wonky.
Over their first 39 games the Penguins were the third-best defense in the NHL, allowing just 2.01 expected goals against per 60 minutes. Over their next 30 contests that number spiked to 2.45 xGA/60 and the Penguins suddenly were controlling just 47.9% of the expected goal share.
Part of the issue was that Pittsburgh was dealing with a myriad of injuries, but it was still a bit mystifying to see a great team's defensive numbers fall off a cliff.
I also have concerns about Pittsburgh's goaltending after Matt Murray posted a -13.98 GSAx in 38 games this season. Tristan Jarry outplayed Murray but I don't see Mike Sullivan handing the keys over to Jarry right out of the gates and even if he did I wouldn't trust him to lead Pittsburgh through the Eastern Conference gauntlet.
Perhaps the biggest reason to avoid Pittsburgh at this number is that the Penguins have to win a best-of-5 series to even qualify for the tournament. The Penguins will be favorites to beat Montreal in their qualifying series but a best-of-5 series is essentially a coin flip so that dings their value right off the bat.
11. Toronto Maple Leafs (+3000)
Perhaps no team in the NHL has more game-breaking talent than the Toronto Maple Leafs, which is why it's a bit unsettling to see them with the eighth-best points percentage in the Eastern Conference.
The Leafs were among the preseason favorites to win the Stanley Cup, but a sputtering start led to a coaching change in November. Former franchise savior Mike Babcock was ousted for the new franchise savior, Sheldon Keefe.
While the Leafs improved their overall numbers after Keefe took over, the defense was only marginally better after the coaching switch going from 2.55 expected goals against per 60 minutes to 2.47.
As dynamic as the Buds are going forward, they leave a lot to be desired on defense. Toronto is good enough to outscore its problems, but the Leafs are playing with fire if their defense doesn't improve.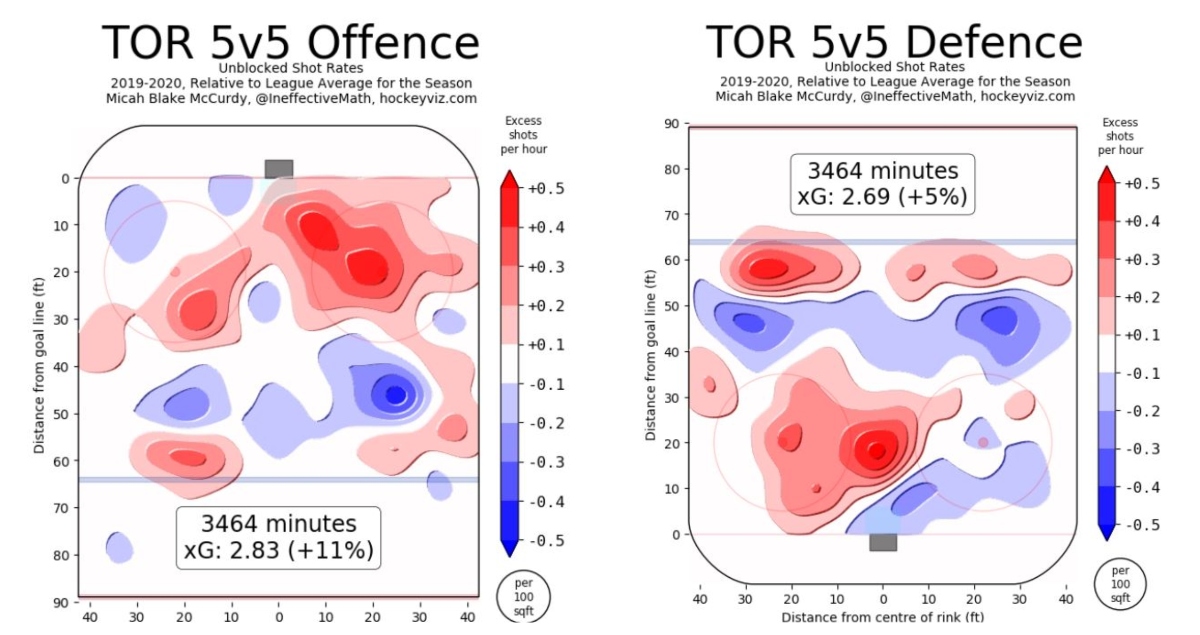 The Leafs are -190 favorites over the Blue Jackets in what figures to be a terrific best-of-5 series featuring one of the league's best offenses against one of its best defenses.
Not only do I think the Blue Jackets have a better chance at pulling the upset than the odds imply, but even if the Leafs advance, their No. 8 seed won't do them many favors when the bracket re-seeds throughout the tournament.
I don't think this number is big enough to warrant a bet on the Leafs, who lack the depth and defensive stability to hang with Boston and Tampa Bay.
10. Calgary Flames (+4000)
After a pedestrian start to the campaign, the Calgary Flames really began to find their form in the second half, posting a 16-10-2 record with a 52.6% expected goals rate over their last 28 contests.
I think the Flames are closer to that team than the one that went 20-17-5 with a 49.8% xG rate in the first 42 games of the season, but I think Calgary's goaltending will be what keeps it from being able to make a run.
Cam Talbot (-0.29 GSAx) and David Rittich (-10.43 GSAx) were both below average in the regular season and I don't trust either one of them to play consistently well enough to sustain a run over two months.
The Flames could be a team to bet to pull off an upset in Round 1 against one of the top-four seeds but I don't think they're one to bet to go deep.
9. Nashville Predators (+4200)
The Nashville Predators put together a largely mediocre regular season and also swapped coaches. Peter Laviolette was removed in favour of John Hynes, who was sacked by the New Jersey Devils earlier in the season.
The Preds actually had a stronger statistical profile in Laviolette's 41 games in charge, but overall, Nashville's results largely matched its underlying metrics.
Coming into the season, Nashville's All-Finnish goaltending tandem of Pekka Rinne and Juuse Saros was considered to be one of the NHL's most reliable duos, but neither Rinne nor Saros covered themselves in glory in the regular season and that leaves me to wonder two things, in glass half-empty vs. glass half-full fashion.
The pessimistic point of view would question whether or not Rinne or Saros will be able to play well enough to back up a long run. The more positive spin would suggest that, if the Preds are an above average team with pedestrian goaltending, what could they be if either Rinne or Saros put it together.
Based on how they ended the season, I would choose to start Saros over Rinne out of the gates since the younger Finn posted a league-high +13.19 GSAx from Jan. 1 through the end of the truncated regular season.
Nashville's floor is pretty high, but their ceiling is realtively low, so if I'm going to take a shot in this range I'd rather find a team with higher upside.
8. New York Islanders (+6000)
Note: The author of this column is a die-hard Islanders fan who regularly bets on and against the Isles.
The New York Islanders have a couple of things going for them. They are well coached. They are comfortable in tight-checking games. And they are tough to beat. When the Isles are at their best, they turn every game into a coin flip, no matter the opposition.
Barry Trotz's team should also be buoyed by the return of No. 1 defenseman Adam Pelech, who is on target to return for the August 1 start, but it's anybody's guess how he will play after a seven-month break.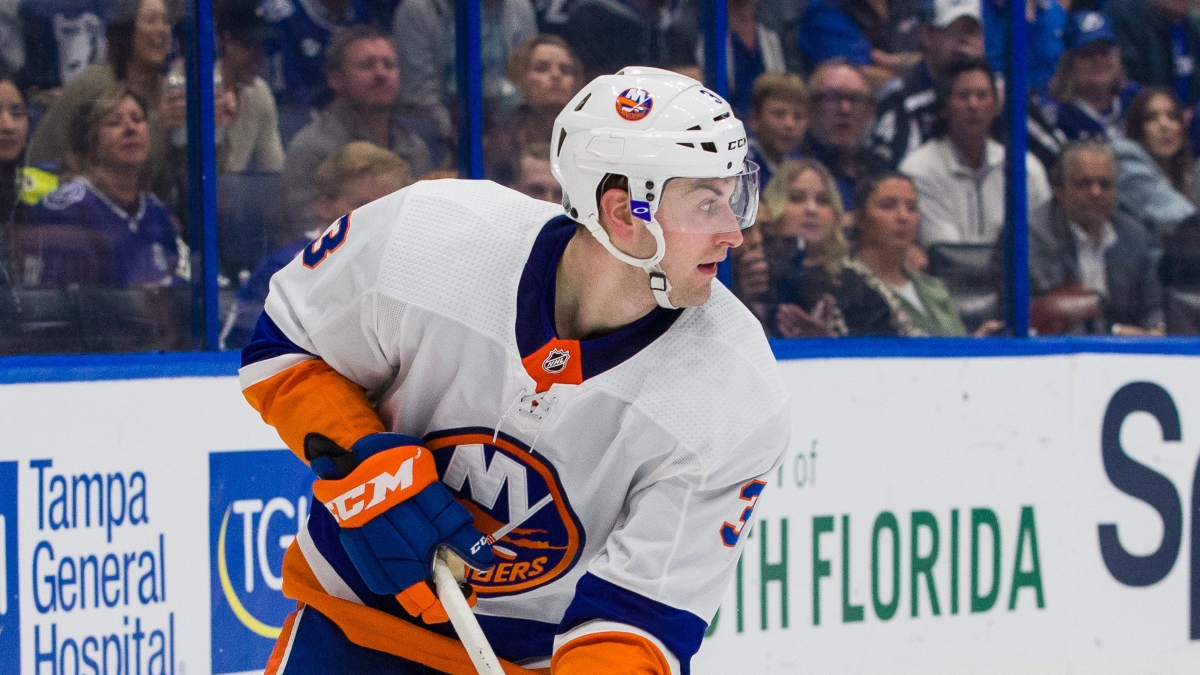 I don't think recent form matters at all in this tournament, you're probably better off treating this like a hybrid new season rather than a continuation of 2019-20, but it needs to be mentioned that the Isles were in terrible form before the hiatus — they won just two of their final 10 games and dropped seven straight before the shutdown.
That 10-game stretch was basically the tipping point of a really clumsy second half of the season for the Isles, who would not be near the playoffs if it wasn't for a 17-game point streak in October and November.
The Islanders are known for their stingy style but their scoring woes in 2019-20 nearly ruined a once promising season. The Islanders scored just 2.21 goals per 60 minutes at 5-on-5, which is the third-worst mark of any team still standing.
The Isles will take on the Panthers in what could be the tightest of all the best-of-5 series. There's very little that separates Florida and New York, but I think the Panthers have a higher ceiling because of their goaltender and star power.
7. Florida Panthers (+6000)
When I heard that the Panthers would be in the playoffs I was immediately interested in where their odds would land. I was hoping to get the Cats at a slightly larger number but they have what you want in an underdog in this tournament. They are a flawed team with a high ceiling.
The Panthers were a below-average team in every facet of the game during the regular season and they were worse than that in goal, but they were able to stay somewhat relevant thanks to the seventh-best shooting percentage in the NHL.
A lot of times people associate a high shooting percentage with luck, and that can be true to some extent, but I think the Panthers have enough high-end talent to outperform their underlying metrics to an extent.
Jonathan Huberdeau, Sascha Barkov, Evgenii Dadonov and Mike Hoffman have the ability to put up points in bunches and they are supported by a decent bottom six and a couple of productive defensemen.
The Panthers aren't good enough to beat Boston, Tampa and whoever else with a 48.2% expected goals rate, but if they can find a way to marginally improve their play-driving metrics, they could stand a chance in this thing, so long as the goalie steps up.
It's surprising that Florida was able to tread water despite a horrible season from franchise goaltender Sergei Bobrovsky, who is in the first year of a monster contract.
Bobrovsky was brought in to be the field-leveler for a team that was in above its head in a division with the three Stanley Cup favorites, but instead he flopped to a -13.5 GSAx, a far cry from his world-beating performances a couple of seasons ago.
| Season | Goals Saved Above Expected |
| --- | --- |
| 2016-17 | 45.1 |
| 2017-18 | 22.3 |
| 2018-19 | -2.8 |
| 2019-20 | -13.5 |
Perhaps Bobrovsky's salad days are well and truly over, but his ceiling is so high that his presence alone gives Florida a puncher's chance.
A lot would have to go right for the Panthers to be a factor in this tournament, but that's true for any team at these odds. They are definitely a team I'm going to think a lot more about over the next few weeks.
6. Chicago Blackhawks (+8000)
I think every team on this list has over a 1.2% chance of winning this one-of-a-kind tournament, so I would not blame anybody for tossing a dart on the Blackhawks and hoping they get lucky. If you are betting on the Hawks, buckle up because it's going to be a wild ride.
The Blackhawks are a high-flying bunch that will challenge their opponents to a first-to-five-wins type of game. Unfortunately, Chicago's defense is bad enough that it often loses those contests.
For the second season in a row, the Hawks allowed the most expected goals against per 60 minutes in the NHL in 2019-20. Easily the NHL's biggest defensive mess, the Blackhawks were saved from obscurity by their goaltenders, one of whom has been traded to Vegas.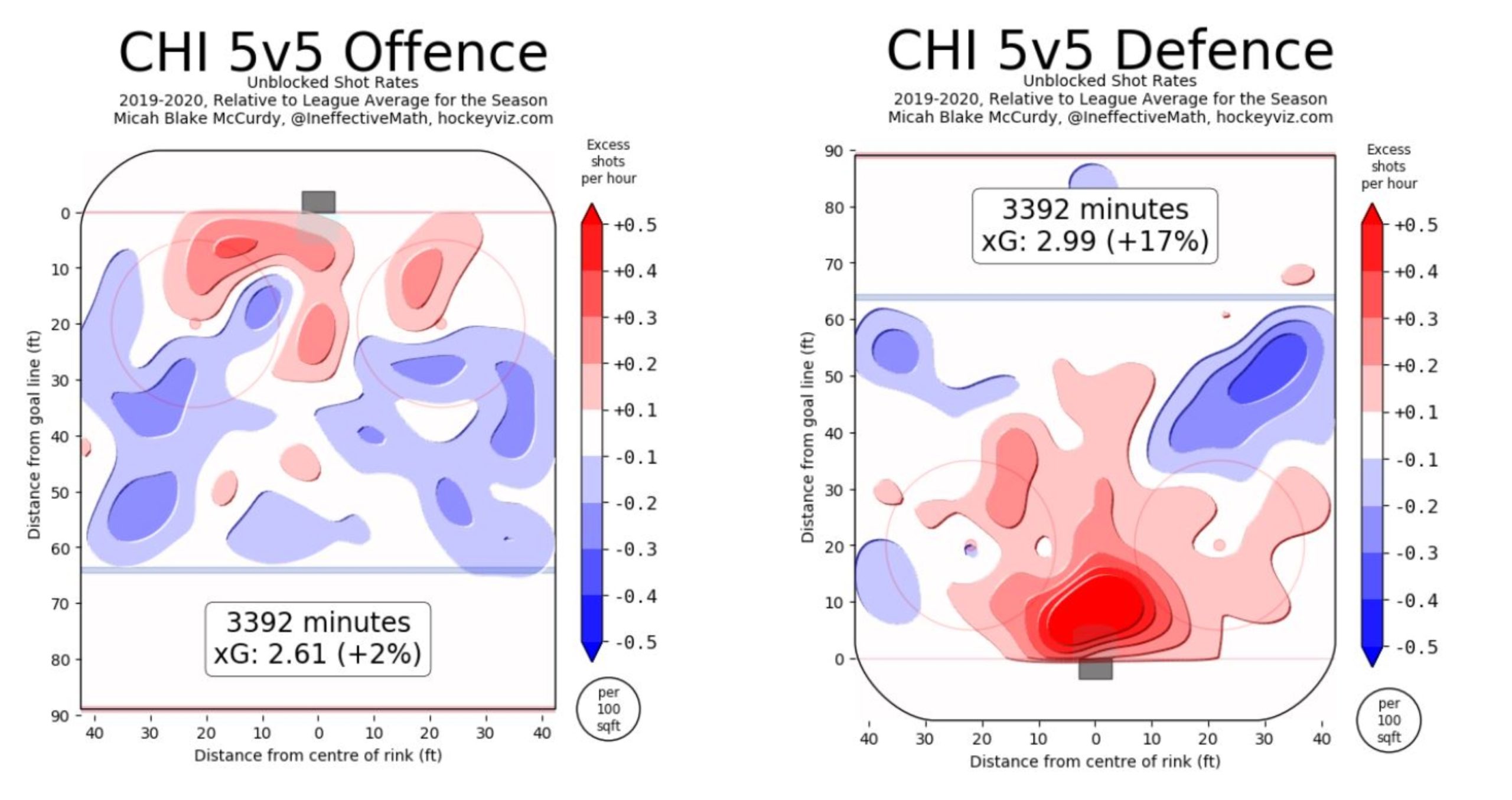 Luckily, the Hawks still have Corey Crawford in the fold and the veteran netminder was superb, posting a +7.44 GSAx, in 40 games during the regular season.
Chicago's offense can match up with pretty much any team in the NHL, so if Crawford is able to steal a series or the defense just clicks for some reason, the Blackhawks could actually make some noise. You'd be silly to count out a team that can score like Chicago can.
Patrick Kane, Jonathan Toews, Alex DeBrincat and Dominik Kubalik are a good enough group that they can provide cover for the Hawks' leaky defense on a game-by-game basis and I think they're probably a good bet to upset the Oilers in Round 1, but whether they, along with Crawford, can pull it off for a two-month stretch against the best teams in the conference is a different story.
When you get to this part of the odds board you're not expecting to win your bet and I get the allure of betting on an exciting team at 80-1 for a tournament that has this much chaos-potential. That being said, I'd rather take my chances on a couple of different longshots.
5. Dallas Stars (+1500)
If you want to bet one of the bye teams, I'd go with Dallas. Not only do they have the longest odds of the bunch, but they play a hard-to-beat style and have a goaltending partnership that will give them a chance in a best-of-7 against any team in the tournament.
Dallas has developed a well-earned reputation as one of the best defensive teams in the NHL but its offensive output was lacking during the regular season. Some of the Stars' offensive woes can be attributed to poor shooting luck as Dallas finished with the third-lowest shooting percentage in the NHL last season.
According to expected goals, Dallas should have produced 2.42 goals per hour. In reality, the Stars only netted 1.95.
The Stars were one of a handful of teams that made a coaching change in the middle of the season and even though Dallas' overall numbers took a slight dip after they fired Jim Montgomery and replaced him with journeyman Rick Bowness, but the Stars are still winning the expected goals battle.
| | Under Montgomery (32 games) | Under Bowness (38 games) |
| --- | --- | --- |
| xGF per 60 min. | 2.5 | 2.37 |
| xGA per 60 min. | 2.14 | 2.18 |
| xGF% | 53.9% | 52.2% |
Those kind of numbers will play with Dallas' goaltending.
Ben Bishop and Anton Khudobin have grown into arguably the best goalie-partnership in the NHL, posting a combined +11.86 GSAx on the season.
The Stars are definitely not a glitzy bet, but if you'd rather make a "safer bet" (although there really is no safe pick under these conditions), I think Dallas would be the team to target.
4. Columbus Blue Jackets (+6500)
The Columbus Blue Jackets were supposed to take a big step back in 2019-20 but were able to punch above their weight thanks to a defense that finished third in the NHL in expected goals allowed.
The Jackets accomplished all of this despite leading the NHL with 419 man-games lost to injury. Top-pair defenseman Seth Jones will be back for the tournament. As will the club's two best forwards, Oliver Bjorkstrand and Cam Atkinson. It's possible we see the best version of Columbus this summer.
Columbus' goalies, Joonas Korpisalo and Elvis Merzlikins, both got off to slow starts in the regular season but the two young Europeans were able to find their form over the middle of the season. If one of them can provide slightly above-average goaltending, the Jackets will be competitive.
The Jackets are the second-biggest underdogs at DraftKings for the best-of-5 round, but if you get the Jackets through that, they play a relentless style of hockey that has the potential to frustrate more talented teams.
Columbus is sitting at 33-1 at Bet365, so it's clear there are some people who believe the Jackets are mispriced. I'd say any number over 55-1 is fine for a bet on a team that plays a hard-to-beat style.
3. Montreal Canadiens (+8000)
If I was to throw one chaos ball, it would be on Montreal.
They are the biggest underdogs in the qualifying round and will be the lowest seed throughout the tournament, but if things break right (and that's essentially what you're betting when you take a shot on a team with odds these longs) the Habs are not without a chance.
The reason I'd rather play Montreal rather than Chicago at this price is because the Habs could get lucky with their Round 1 opponent. In my opinion, there's not all that much that separates the top-four in the Western Conference, so the Hawks are in trouble no matter who they draw if they upset the Oilers.
I do think there's a big difference between playing either Boston or Tampa in a best-of-7 compared to playing Washington or Philadelphia. If Boston and Tampa struggle in the round robin and the Habs get lucky and play either the Flyers or Caps in Round 1, they'll have a chance to pull off the upset. And if they do that, who knows.
On the ice, there's a lot to like about Montreal. I was much higher on the Habs than the market all season long because their 5-on-5 metrics were much better than their results.
Montreal finished the regular season with the third-best expected goals rate in the NHL and only Tampa and Vegas created more scoring xG per 60 minutes than Montreal. The Habs also ranked 10th in the NHL in xGA/60, so they weren't all offense.
Only five teams spent more time with a lead than the Canadiens in 2019-20 and all of those teams finished inside the top four of their respective conference.
The Habs' statistical profile suggests they should be a top-10 team in the NHL. Their actual results did not match up.
| Stat | Result | NHL Ranking |
| --- | --- | --- |
| xGF/60 | 2.66 | 3rd |
| xGA/60 | 2.26 | 10th |
| xGF% | 54.1% | 3rd |
| GF/60 | 2.54 | 17th |
| GA/60 | 2.45 | 13th |
| GF% | 50.8% | 13th |
That brings us to the elephant in the room, Montreal's goaltender Carey Price. It was another down year for Price, who posted a -11.04 GSAx and .908 save percentage at 5-on-5.
Goalies are weird so Price re-gaining his world-beating form isn't out of the question, but it's very unlikely. That being said, if the Habs' 5-on-5 play carries over from the regular season they just would need Price to provide them with average goaltending to be competitive.
The Canadiens would have to catch a near-impossible amount of breaks to make a run, but they are due for some regression. I'm going to take a small shot on the Habs at 80-1.
2. Minnesota Wild (+6000)
Every season it seems to be the same story for Minnesota.
The Wild are a spectacular defensive team that doesn't get enough help from their goalies to take them to the next level. Minnesota's pedestrian results ended costing Bruce Boudreau his job. Boudreau's exit was unfortunate because the system he installed in Minnesota clearly works. The Wild have ranked first, first and second over the past three seasons in expected goals allowed. Show me a recently unemployed coach and I'll show you two goalies who can't be fired.
Over the years no team has made life easier on their goaltenders than the Wild have, but the favor has never been returned by Devan Dubnyk and Alex Stalock.
| Season | xGA/60 | GA/60 |
| --- | --- | --- |
| 2017-18 | 1.97 | 2.16 |
| 2018-19 | 2.01 | 2.33 |
| 2019-20 | 2 | 2.52 |
This may sound like I'm bashing the Wild, but in reality I'm encouraged by their results. I was very high on Minnesota coming in.
I'd rather bet on a team with great 5-on-5 metrics and bad goaltending than one with great goaltending and bad 5-on-5 metrics 100 times out of a 100. That's why I think Minnesota, despite its league-worst goaltending, is very interesting at a number this high.
Asking Dubnyk or Stalock to carry the team would be too tall of an ask, but with Wild's defense they don't need to come close to that. If either Dubnyk or Stalock can just provide league-average performances on a consistent basis, the Wild are live.
1. Carolina Hurricanes (+5000)
Update:  This preview was written before the injury to Dougie Hamilton was announced. I would not play the Hurricanes at this number until we learn more about Hamilton's injury.
I think this number is a gift.
It was a tale of two seasons for the Carolina Hurricanes and the line of demarcation was Jan. 16, the day when No. 1 defenseman Dougie Hamilton broke his fibula.
Hamilton has developed into one of the NHL's best defensemen over the years; of all the injured players returning to their teams for this tournament, I'd say Hamilton is the biggest addition. The numbers tell you why:
| Stat | With Hamilton (47 games) | Without Hamilton (21 games) |
| --- | --- | --- |
| xGF/60 | 2.79 | 2.68 |
| xGA/60 | 2.43 | 2.68 |
| xGF% | 53.4% | 50% |
| GF/60 | 2.46 | 3.02 |
| GA/60 | 2.34 | 2.95 |
| GF% | 51.2% | 50.6% |
With Hamilton, the Hurricanes played like a top-5 team. Without Hamilton, the Canes were largely mediocre and downright bad defensively.
As long as Hamilton is in the fold, I have the Hurricanes as the No. 3 team in the Eastern Conference, behind Boston and Tampa, and I'm tickled that their odds are closer inline with the Islanders, Rangers and Panthers rather than the Penguins.
If the Canes come out on the right side of their coin flip with the Rangers, their No. 6 seed should give them a big advantage going forward as they are likely to avoid Boston and Tampa in Round 1. It's no guarantee they skirt the B's and Bolts, but if they do I'd make the Canes favorites over Washington or Philadelphia in a best-of-7 without home-ice advantage.
If you don't have access to the 50-1, Carolina is 42-1 at FanDuel and 40-1 at PointsBet and I think both of those numbers are well within range for a play. In fact, I'd play Carolina at 35-1 or better.

Stanley Cup Futures Bets
Carolina Hurricanes +5000 (0.5 units)
Minnesota Wild +6000 (0.2 units)
Columbus Blue Jackets +6500 (0.2 units)
Montreal Canadiens +8000 (0.1 units)
How would you rate this article?