BlackJack's Plays of the Day: VEGAS, BABY!
What's happening, brothers? It's Wednesday, and we're working our way through another spectacular week. We have a lot of interesting action today, baby. We have critical NBA games, we have MLB and we have the puck dropping on the Stanley Cup Playoffs. I can't wait for this evening, I can't wait for the games and I can't wait to be among the righteous victors. Let's do it!
WINNERS
Denver Nuggets at Minnesota Timberwolves (-3.5)

Brad Rempel — USA TODAY
This is the play-in game in the Western Conference. Winner is in the playoffs; loser goes home. This is about situational wagering, friends. This game is akin to a playoff game. These two teams played a week ago and the total was 196. With a playoff berth on the line, I expect this game to be a little slower, a little more deliberate, and a little tighter.
THE PICK: Under 213.5 points
New York Yankees at Boston Red Sox (-105)

Nick Turchiaro-USA TODAY Sports
Well, that was something last night, wasn't it? In their first contest of the year, the supposed battle of the aces, the Red Sox destroyed the Yankees, 14-1. I expect the result today to be a little different in that I expect both teams to score. There were signs of hope for the Yankees offense: Aaron Judge hit a home run and Giancarlo Stanton did get a couple hits. Today we get Masahiro Tanaka and David Price on the mound. Tanaka is a wild card, and Price has started well this year but is owned by the Pinstripes. In Price's past eight starts against the Yankees he has an ERA over 7.00, and Gary Sanchez in particular wrecks him. I like an offensive showcase tonight.
THE PICK: Over 8.0 runs
Los Angeles Kings at Vegas Golden Knights (-133)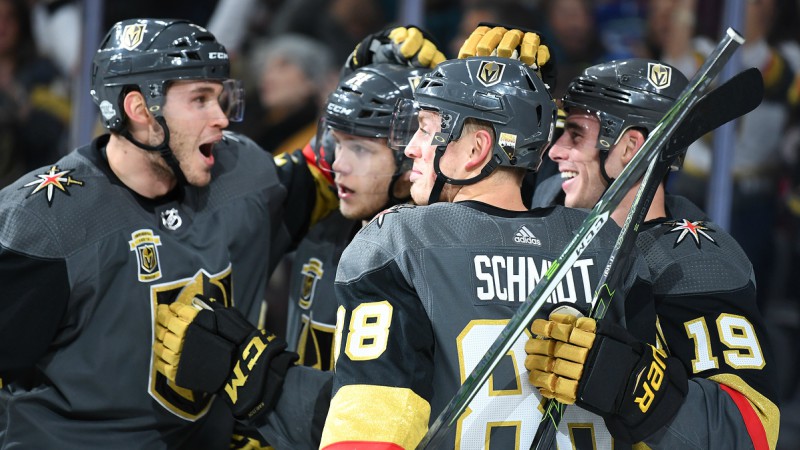 Stephen R. Sylvanie-USA TODAY Sports
I get a rested Golden Knights team at home, against its biggest rival, in the first playoff game in Vegas history, and the Kings are without Jake Muzzin and Derek Forbort. Oh yeah, and I only have to lay -133??? I thought about this game for about four seconds before pounding our team in Vegas. This may be a bit of a homer play, but I really don't care. I think Vegas knows this will be a tough series and the Knights need to start on the right foot with a win.
THE PICK: Vegas Golden Knights ML
I expect that we may have a parlay coming tonight, so everybody stay tuned. GO KNIGHTS!