NHL Betting Odds & Picks: Edmonton Oilers vs. Ottawa Senators (Sunday, Jan. 31)
Credit:
Andy Devlin/NHLI via Getty Images. Pictured: Connor McDavid
The Ottawa Senators are riding a six-game losing streak. The Edmonton Oilers are coming off a win over the Maple Leafs on Hockey Night in Canada.
Is the market too high on Edmonton when these two teams meet on Sunday?
Matt Russell breaks down the matchup and shares his betting pick below.
Oilers vs. Senators Odds
| | |
| --- | --- |
| Senators | +170 |
| Oilers | -200 |
| Over/Under | 6.5 |
| Day | Time | Sunday | 9 p.m. ET |
| How To Watch | NHL.tv |
Good relief pitching. Guards that make their free throws. A reliable field goal kicker. Solid goaltending.
These are things that you need if you're going to back an underdog in their respective sports. Whether it's stealing a few outs in a seventh-inning jam, getting a few freebies towards the spread from the charity stripe, putting points on the board and maintaining field position to cover a big number, or keeping your team in the game long enough to get to the shootout, these are the hidden difference-makers in whether your underdog bets are profitable or not.
The Ottawa Senators haven't been profitable so far this season, and it rests on the blue crease of their goaltenders.
Ottawa Senators
The Senators just completed back-to-back 3-game sets and are making their way home, but first they must stop off in Edmonton. Not to watch the Oilers play the Maple Leafs on Saturday night, but to play them on Sunday night.
Despite the end of the road trip, the Senators should have the rest advantage, and are definitely hungry for a win to snap a 6-game losing streak. Hunger hasn't been the problem for the Senators this season. The 18 skaters are doing more than enough to win games. They're creating almost nine High-Danger Chances per game, and they've yet to have a game where their Expected Goals For (XGF) was sub-1.00.
---
Expected goals (also known as xG) is a predictive statistic that gives an indication of whether results are based on sustainable factors like a steady creation of scoring chances, or whether it is down to aspects such as shooting luck or outstanding goaltending.
Simply put, an expected goals rate (xGF%) above 50% is considered good because it means a team is creating the majority of the scoring chances. Anything below 50% is usually a sign that a team is struggling to control play.
xG numbers cited from Evolving Hockey.
---
More often than not during the six game skid, the Sens came out hot, taking it to their opponent. In the first five of those losses, the Senators out-chanced their opponent 25-8 in high danger areas in the first period. In fact, Ottawa's 4th in the NHL with a High Danger Chance percentage (HDC%) of 59.52% with the game tied, and at even-strength. Essentially, when all things are equal, the Sens have been better than their opponents.
The problem has been that to be able to turn these early efforts into wins, the Senators need to convert more frequently offensively (an issue for any young team), and have their goaltenders stand up to the few early chances they give up, so the young Sens don't find themselves playing from behind more than they'd expect.
---
Edmonton Oilers
The Oilers were on the good side of this scheduling spot last week, when the Jets hosted them in a Sunday-nighter after a tough game versus Ottawa the night before. Even though the Oilers cashed for us, and were the better team at even-strength, I was a little disappointed in the Oilers needing a desperate finish, tying the game with three minutes left, and winning it at the buzzer.  If they're going to be in a tight game with a tired team, what will it look like when THEY are the tired team?
You can't blame the Oilers for being wiped out. Both physically and otherwise. Connor McDavid was the hero of Hockey Night in Canada on Saturday with a patented McDavid-esque highlight reel goal in the second period, and the overtime-winner on a deft-deflection off a pass from Leon Draisaitl. The latter goal brought a massive sigh of relief from Rogers Place that reverberated through northern Alberta, as the Oilers salvaged a split with the Maple Leafs on Canada's biggest weekly stage. 
Now the Oilers have to turn around and get it back going on Sunday night to take on the Senators scrappy skaters. At least they'll have an easier go of it in the opposing net. The Oilers were stymied numerous times by the Leafs' Frederik Andersen, as he nearly stole the game for Toronto. 
Oilers-Senators Pick
My "Let's Do That Hockey" Model from THE WINDOW: Sports Betting Podcast makes the Oilers no more than a -130 favourite. It's blind expectation is something like EDM -140/OTT +120 on the moneyline. 
The model accounts for Ottawa's lack of NHL-level goaltending, but like anyone watching the Senators during the last week or two, it also can't believe it can be THIS bad. Matt Murray sits dead-last in the league with a -8.34 GSAA (Goals Saved Above Average) and backup Marcus Hogberg isn't much better with a -2.94 GSAA (courtesy: hockey-reference.com).
So whether it's the numbers or the eye test, the Senators are a team that have landed on my blacklist, but we're talking about one game. The Oilers aren't bettable at the price you'll have to pay (early projections of -200 are ludicrous), and all it takes is just average goaltending for the Senators to be a valuable bet.
Situation, metrics and value all point to making the play on Ottawa, but can they make the free-throws, kick the field goals, and get the outs, to make the bet worth your while? Hopefully a lazy Sunday from the Oilers will pay off in a big way.
Pick: Senators (+150 or better) / OTT +1.5 (-150 or better)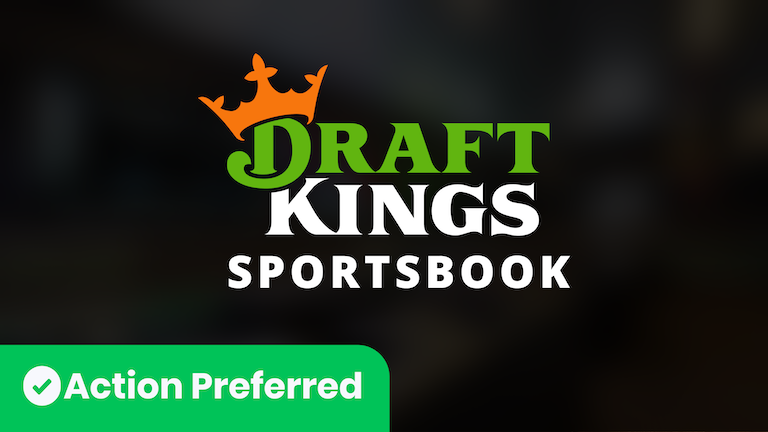 Bonus = 20% of first deposit match
Action's Preferred Sportsbook
How would you rate this article?