NHL Daily Betting Picks: Best Bets for Devils-Capitals & Panthers-Blue Jackets & More (Tuesday, March 9)
Credit:
Roy K. Miller/Icon Sportswire
We are now just two months away from the end of the 2021 regular season. We knew this season would move fast and furious, but it is still pretty hard to believe that we are basically at the top of the stretch. With the trade deadline looming, things are about to get funky in the NHL.
There's plenty of opportunities for some funk on Tuesday, too. Here are our favorite bets for the nine-game slate on March 9:
Michael Leboff: New Jersey Devils (+165) vs. Washington Capitals
Puck Drop: 7 p.m. ET
The Washington Capitals have made a habit of driving modelers, pundits and bettors up a wall over the past handful of seasons. The Capitals aren't a particularly special play-driving team, they don't dominate the shot clock and yet, they still always seem to be in contention in whatever division they're playing in at the moment.
Over the past five seasons (including 2021), Washington has posted expected goal rates of 51.5%, 47.5%, 47.5%, 50.4% and 51.2%. In those seasons they've won a Stanley Cup and five division titles. That isn't to throw water on expected goals as a stat, but more to highlight that there are a number of ways to succeed in the NHL. Washington's preferred path to success is hanging in games and allowing its star players and offensive weapons to provide a game-changing moment.
That is what we're seeing again this season as the Capitals are not all that impressive at 5-on-5, but they still have managed to post the seventh-best points percentage in the NHL.
What has changed in Washington is that it is playing a low-event style of hockey and its defense has improved quite a bit under Peter Laviolette. Last season the Capitals were 19th in the NHL in expected goals against at 5-on-5. This season they rank sixth.
---
Expected goals (also known as xG) is a predictive statistic that gives an indication of whether results are based on sustainable factors like a steady creation of scoring chances, or whether it is down to aspects such as shooting luck or outstanding goaltending.
Simply put, an expected goals rate (xGF%) above 50% is considered good because it means a team is creating the majority of the scoring chances. Anything below 50% is usually a sign that a team is struggling to control play.
xG numbers cited from Evolving Hockey.
---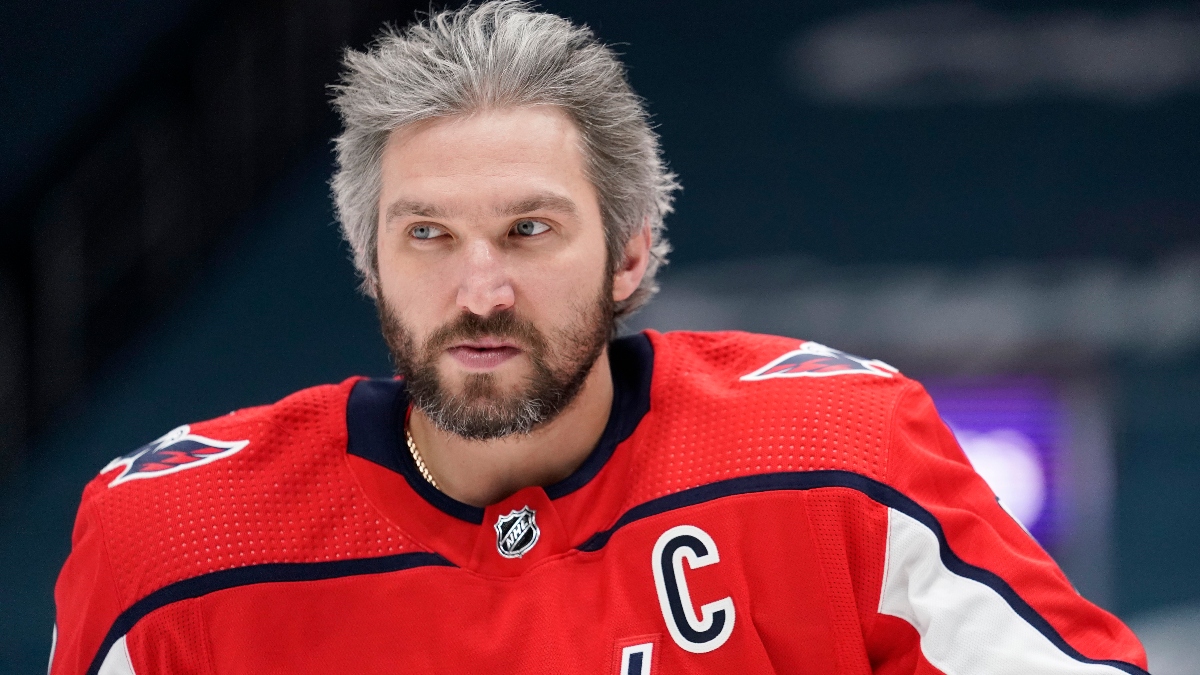 Regression has certainly come for the Devils over the past three weeks. New Jersey has a -0.14 xGD/60, but its GD/60 sits at -1.15 over its last 11 contests. Part of that gulf can be chalked up to a below-average .910 save percentage at 5-on-5, but the real issue for the Devils is on defense.
New Jersey is allowing the seventh-most high-danger scoring chances and eighth-most expected goals at 5-on-5, meaning they are making life pretty difficult on the rest of their team. Not only does that mean the goalies are dealing with a pretty big workload, but also that the offense needs to score consistently to provide cover for the defense.
The Devils are likely going to be quite helter-skelter for the rest of the season. This team has enough talent (even without Nico Hischier) to give better teams a hard time and I think this number is good enough to take a chance on that happening.
At +160 the Devils have an implied win probability of 38.5%. I think that is a shade low. While the Capitals are clearly the better team in this matchup, the Devils do have a path to success in this game if they get decent goaltending and stay out of the penalty box.
Washington is not going to dominate the puck at 5-on-5 and instead is relying on its defense to do the heavy lifting and keep it close so that players like Alex Ovechkin, Nicklas Backstrom or T.J. Oshie can break the game open. It's a proven method of success for the Caps, but it also leaves the door open for a team like New Jersey to drag them deep into a game and essentially turn the contest into a coin flip.
---
Jeremy Pond: Winnipeg Jets vs. Toronto Maple Leafs -1.5 (+132)
Puck Drop: 7 p.m. ET
Toronto and Winnipeg enter Tuesday's showdown looking to rebound off bad performances in their most recent contests.
The Maple Leafs looked uncharacteristically out of sorts in a two-game set against Vancouver, which swept the series via 3-1 and 4-2 wins. Despite the defeats, Toronto holds a six-point lead over Winnipeg in the Scotia Division.
On the other side, the Jets didn't fare well any better last time out. Down 1-0 to Montreal after a period, Winnipeg gave up four unanswered goals in the second en route to Saturday's 7-1 loss. The Jets had won two in a row prior to that game, but were thoroughly manhandled by the struggling Canadiens.
Looking at the Fenwick statistics, Toronto holds a decent edge over Winnipeg in the numbers. The Maple Leafs sit on a 40.17 FF/60 and 38.97 FA/60, resulting in surprisingly flat +1.20 differential. In contrast, the Jets are on 38.08 FF/60 and 42.69 FA/60, creating a subpar -4.61 differential.
As for the xGF/xGA comparison through 60 minutes, Toronto has 2.55 xGF/60 compared to 2.19 xGA/60, generating a +0.36 differential. As for Winnipeg, the outfit is at 2.22 xGF/60 and 2.52 xGA/60 for a -0.30 differential.
On paper, this looks to be relatively even matchup, specifically when its comes to the xGF/xGA comparison. And maybe it is. However, Toronto is due for a huge night on the ice after that rough patch in Vancouver.
Throw in the fact the Maple Leafs have not lost three games in a row and you have the perfect opportunity for their offense to erupt against a Jets defense that has conceded at least three goals in three of their last four games, including a touchdown (aka seven goals) in that defeat against Montreal.
That said, I am backing Toronto to not only win at Scotiabank Arena, but cover the spread of -1.5 at ripe +132 odds as my top pick.
---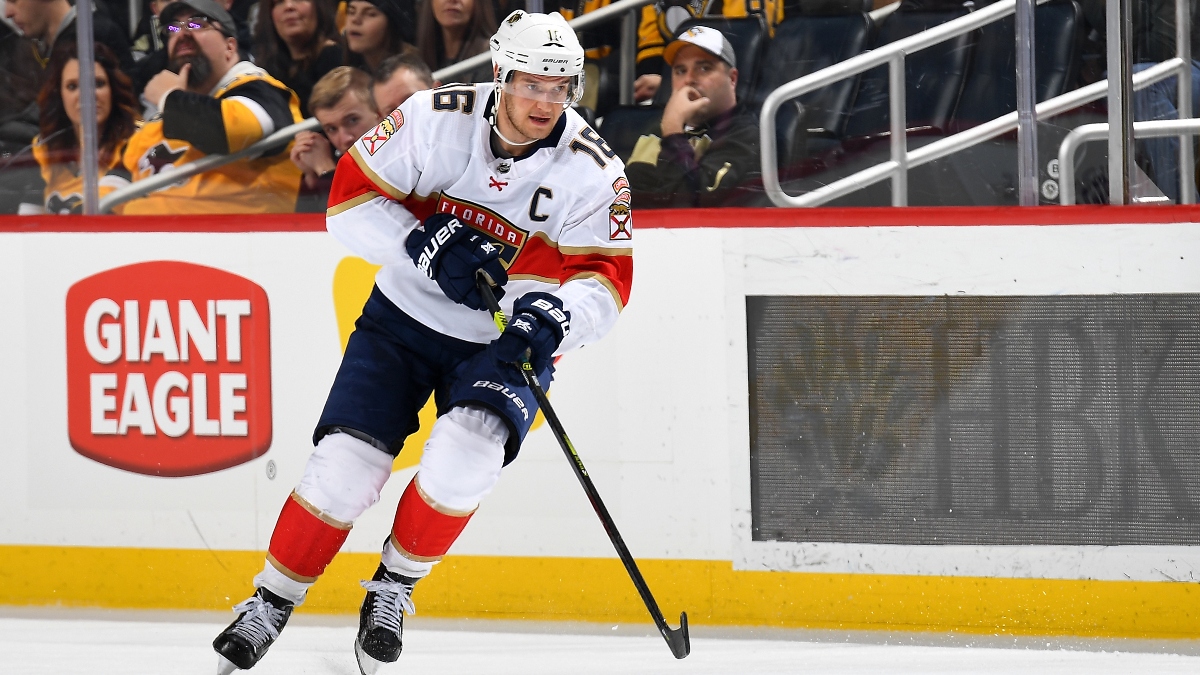 Pete Truszkowski: Florida Panthers (-127) vs. Columbus Blues Jackets
Puck Drop: 7 p.m. ET
The Florida Panthers have the fourth-best record in the NHL at 15-5-4. Somehow, that record is only good enough for third in the top-heavy Central Division. Nevertheless, the Panthers are among the best teams in the league this season.
Florida's analytical profile backs up their strong start. The Cats are doing a good job in terms of controlling play and their 53.6% expected goal rate ranks fourth overall. The Panthers also find themselves in the top-seven when it comes to shot attempt rate, high-danger chance percentage and scoring chance share.
Most of the attention is paid to Florida's offense. The Panthers are averaging the sixth-most goals per game (3.3) and have game-breaking talents like  Jonathan Huberdeau and Aleksander Barkov to steal the headlines. That said, it's actually the defense that has propelled Florida's great start.
The Panthers rank third in the league in terms of expected goals against and are giving up just 7.47 high danger chances per hour at 5-on-5, far and away the best number in the league. Aaron Ekblad has developed into an elite defenseman and the rest of the defense corps has been solid behind him.
Sitting at 10-11-5 through 26 games, the Blue Jackets are not where they want to be this season. Columbus has been a solid team analytically over the past few seasons, but that hasn't been the case to begin this year.
The Jackets rank 27th in the league with a 47.2% expected goal rate of 47.2% and their 1.89 xGF/60 is the worst mark in the NHL. As much as the Blue Jackets are scuffling, they are actually over-performing their expected goals. Even so, they are still a bottom-10 team when it comes to 5-on-5 scoring and are sixth-worst in terms of goals per game.
Defense has been the identity of this team under John Tortorella, but even those numbers have tanked this season. Usually near the top of the league, the Jackets are right around average in terms of expected goals against and limiting high danger chances. Columbus is giving up 3.2 goals a night, which ranks 25th.
Elvis Merzlikins might make his return for Columbus between the pipes in this game. It'd be a welcome addition, as Joonas Korpisalo has struggled this season. Both goalies have room for improvement as the two have combined for a -15.2 Goals Saved Above Expectation (GSAx) on the season.
Florida has a dangerous offense. Columbus has a struggling defense. The Panthers have been terrific on defense. The Blue Jackets have struggled to produce offense. Florida is the better team and it's not particularly close.
It seems like the oddsmakers are taking a while to buy into the fact that the Panthers are "for real." At this price, it's implied the Panthers win this game less than 56% of the time and I think that number should be much closer to 60%.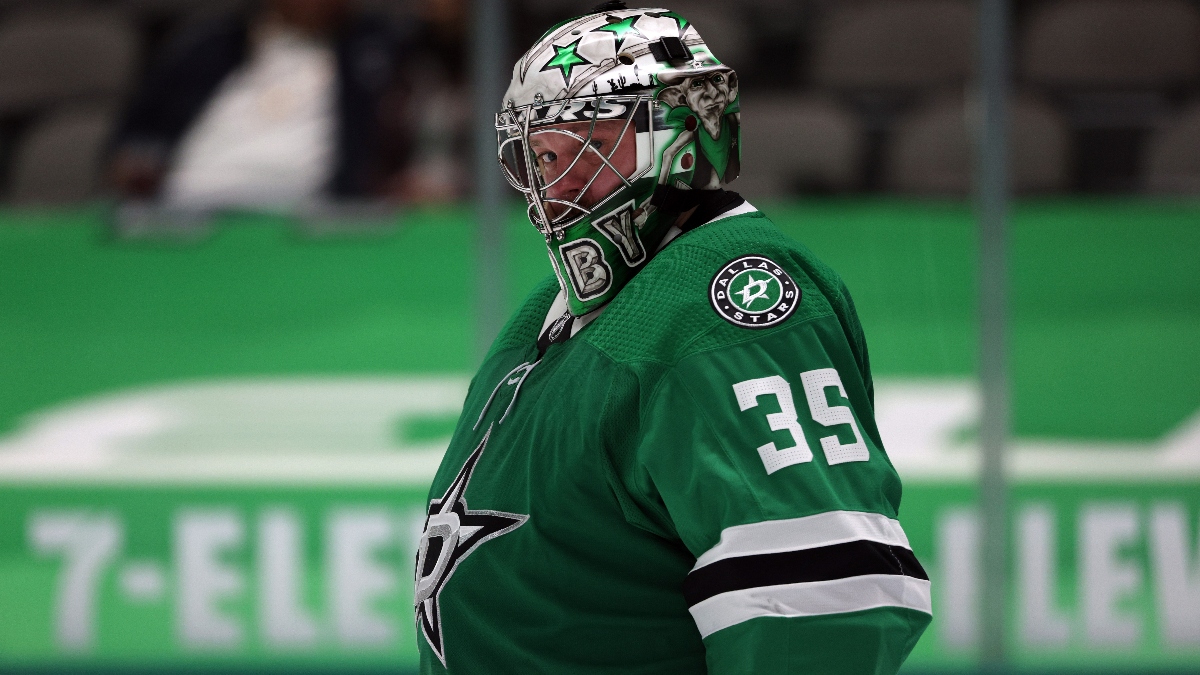 Matt Russell: Dallas Stars (-134) vs. Chicago Blackhawks
Puck Drop: 8:30 p.m. ET
The Chicago Blackhawks got it done in Dallas the first time they went to 'Big D' securing a pair of 2-1 overtime wins. In those games, the Blackhawks were higher than +150 underdogs, as the Stars were still getting a ton of credit for their postseason success from last year.
The two wins in Dallas are part of a 10-5 record for the Blackhawks in their last 15 games, which has sent a message to the rest of the NHL that the rebuild is going faster than we expected. However, there's reason to pump the brakes a bit with the Blackhawks. In that 15 games stretch, the Hawks' have averaged 1.66 even-strength Expected Goals For, while their opponents have averaged a surprisingly high 1.98 Expected Goals.
Since a 4-0 start to the season, the Stars have won just three games, averaging just 1.62 Expected Goals at even-strength. So, the Stars "bad" offensive stretch was nearly as good as the Blackhawks "good" stretch. I mentioned the Hawks getting away with a high XGA at even-strength, but during this rough stretch for the Stars their opponents average Expected Goals at even-strength is 1.48. A full half-goal less than the Blackhawks.
The Stars may have found a little more offence in the last couple of games over the weekend, tagging the Blue Jackets for 5 goals, and then storming back to force overtime with the Predators after being down 3-0 late the next day. Dallas created a season-high 15 High-Danger Chances at even-strength in that game. Despite pricing that suggests the Stars and Hawks are near equals, my model still believes that the Stars are better than that, as they rate 7.8% above average at even-strength, while the Blackhawks are still a 9% below average team at even-strength.
The final scores have created some value here as the Hawks aren't so improved that the price should be this far off their first meetings a month ago. Stars -135 is the bet to make here.
How would you rate this article?
This site contains commercial content. We may be compensated for the links provided on this page. The content on this page is for informational purposes only. Action Network makes no representation or warranty as to the accuracy of the information given or the outcome of any game or event.