Portland Timbers vs. New York City FC MLS Cup Odds, Picks, Predictions (Dec. 11)
Credit:
John Rudoff/Anadolu Agency via Getty Images. Pictured: Members of the Portland Timbers celebrate winning the Western Conference championship.
NYCFC is a slight favorite to claim MLS Cup on Saturday against Portland Timbers.
Neither club was favored to reach this point in the playoffs, although there appears to be one edge in the game.
Ian Quillen breaks down both sides and makes his pick for bettors below.
MLS Cup: Portland vs. NYCFC Odds
Portland Odds
+180
NYCFC Odds
+150
Draw
+210
Over/Under
2.5 (-110 / -135)
Day | Time
Saturday | 3 p.m. ET
How To Watch
ABC | UniMás | fuboTV
Odds via BetMGM. Get up-to-the-minute soccer odds here.
The Portland Timbers look for their second MLS Cup title when they host a New York City FC side playing in the championship for the first time.
The Timbers, who host the title match because they finished with more regular-season points, dispatched Real Salt Lake in a comfortable 2-0 win in the Western Conference final last Saturday on goals from Felipe Mora and Santiago Moreno.
A day later, New York City FC had a tougher contest in their 2-1 road triumph in the Eastern Conference final against the Philadelphia Union. The game winner came from 19-year-old Talles Magno deep in the second half.
Both teams see key attackers return from red card suspensions, with NYCFC returning MLS Golden Boot winner Valentin Castellanos and Portland breakout performer Dairon Asprilla back in the fold.
However, there remains an injury question around Timbers playmaker Sebastian Blanco after he appeared to suffer a hamstring injury 16 days ago in a Western Conference semifinal.
Blanco Becomes Driving Force Behind Portland
Blanco was instrumental in Portland's late charge up the West standings after he missed much of the first half of the season rehabbing an ACL tear suffered during the 2020 campaign.
Eventually, the 2020 MLS is Back Tournament Most Valuable Player played in 24 games, starting 12 contests, while scoring seven goals and contributing six primary assists. He also finished tied for third in MLS in goals-plus-assists per 90 minutes. 
Those contributions helped the Timbers run off 10 wins in their last 14 regular season outings. When you throw in the playoffs, that impressive run includes 13 victories in 17 contests, including six games in a row.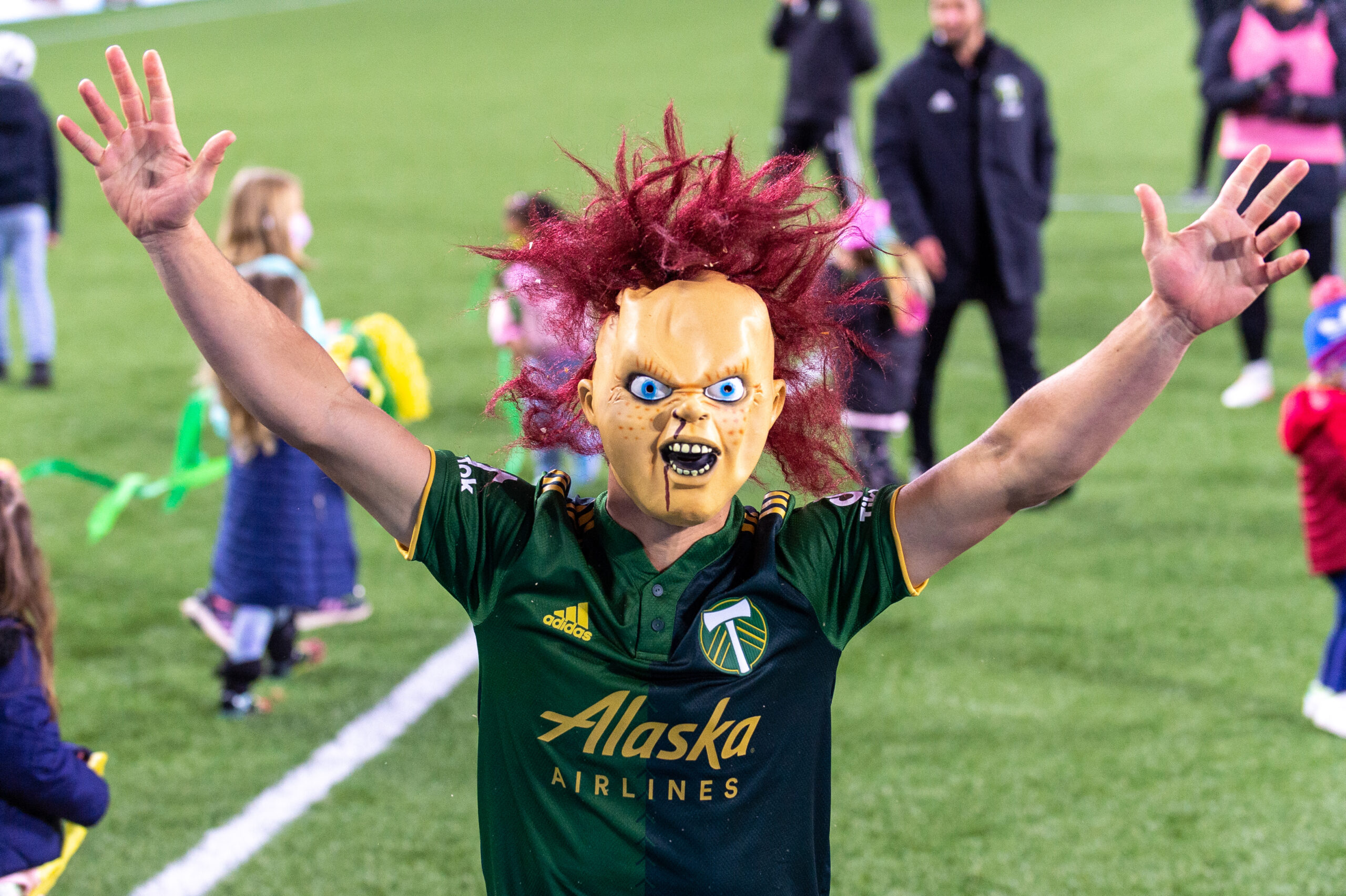 And the last excellent effort came without the 33-year-old Argentine, though he was theoretically available for limited minutes off the bench.
The question is if that kind of effort against Real Salt Lake is sustainable without Blanco against a team like New York City FC
In Portland's first 20 games — most of which Blanco missed or played off the bench — the Timbers created only 28.1 expected goals and conceded 38.0 xGA, while posting a 7-10-3 record (W-L-D) during that stretch.
Yet, even in its white-hot 14-game closing stretch to close the regular season, Portland outperformed their +2.1 xG by a substantial number.
NYCFC Puts Up Big Numbers, But Mainly at Home
By comparison, NYCFC appears to be a team finally achieving what its excellent +22.7 xG difference suggests it should have been doing all season.
That total was the best mark in MLS, but with a caveat: The overwhelming majority of that difference was built at home. Without a 2-0 away win at a Philadelphia side that played the final 74 minutes with 10 men, City's away xG difference would be in negative territory.
That's not a death knell. It's common for even well-above-average teams in MLS, where home field matters a ton. However, it does suggest City is much better at home than away, even accounting for that home-field difference.
Haven't they put that to rest in the playoffs, though? Sort of.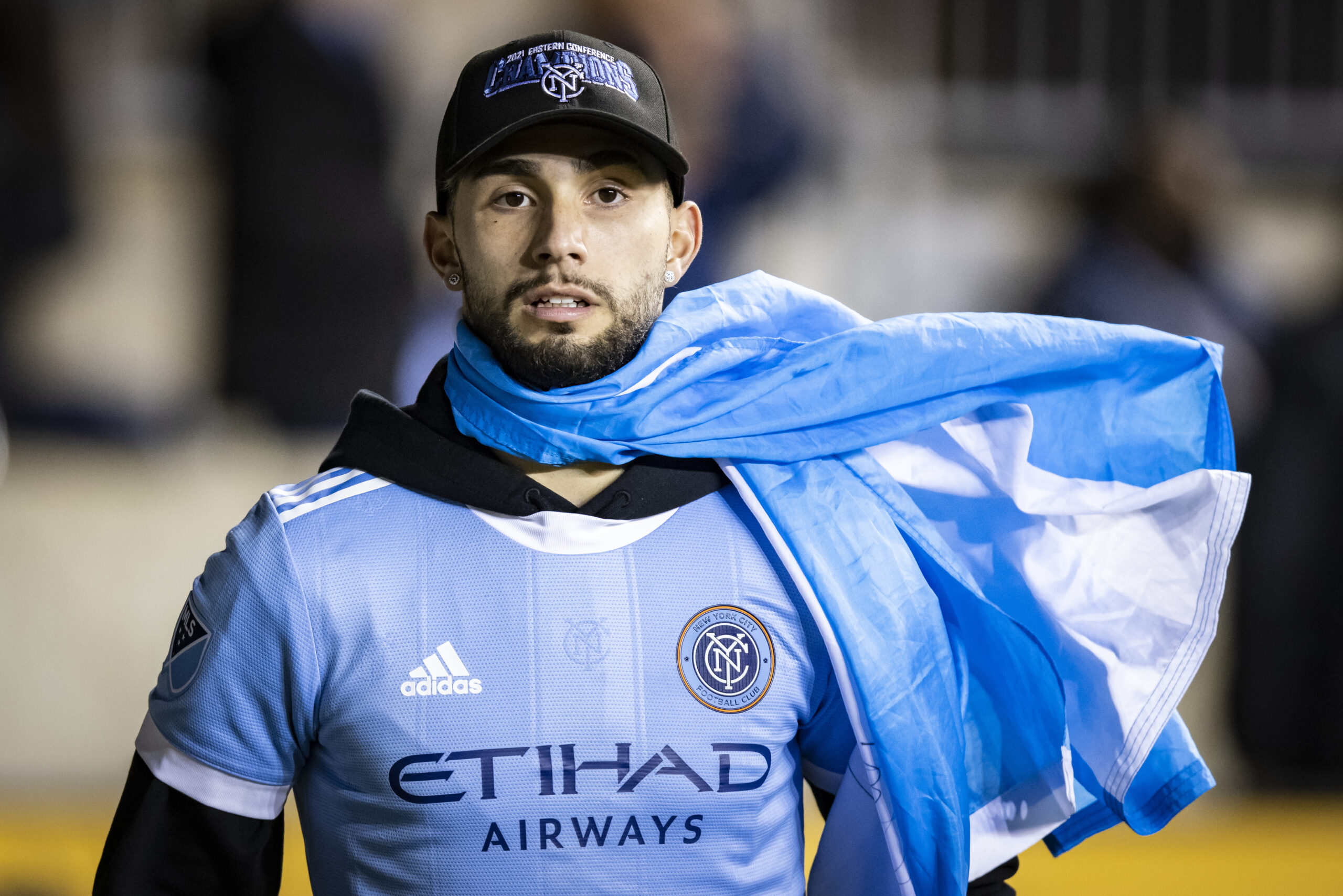 Not only did NYCFC play the East semifinals and final away, they created 3.0 xG while allowing just 1.6 across 210 minutes.
However, the opponents' seeds — No. 1 New England Revolution and No. 2 Philadelphia — belied what might have been soft challenges.
At worst against the Revolution, NYCFC merely continued a trend of lower seeds to beat higher seeds with a bye since the playoffs switched to a single-elimination format. Five teams out of six have prevailed in such scenarios. Only two needed extra time and only NYCFC required penalties.
Then they left it late against a Union side that was without six semifinal starters due to COVID-19 health and safety protocols, including all of their back four defenders and goalkeeper Andre Blake.
---
Betting Analysis & Pick
So, the obvious question: How is NYCFC a slight road favorite?
This is only an educated guess, but I imagine it's mainly owed to the massive disparity in xG and squad value between teams, as well as the questions surrounding Blanco.
If that's the case, it's a little flimsy. If you're going to handicap MLS games with expected goals, you at least have to factor home and away splits. The Timbers have posted a +3.5 xG difference at home to NYCFC's +1.7 xG away. By those alone, the three-way line should be slightly reversed.
And if one team overperforms xG consistently over 34 games, I'm inclined to believe there's something to that. (Some analysts have speculated the Timbers have outperformed their xG on the road in particular because they create higher quality chances over sheer volume.)
And squad value is based on potential transfer fees, meaning it's as much about a roster's future value as its present one. Portland's average age is 27.9, and many of its stars are near or above 30 years old. New York City FC's average is 25.4, and relies more heavily on younger talent throughout its starting lineup.
That's probably why a predictive model like FiveThirtyEight has is giving City an astounding 57% chance of lifting the trophy.
And Blanco's health is a real concern, but might also be overstated. At this point, manager Giovanni Savarese would just be replacing him. In June or July, Blanco was one of four or five holes Savarese had to plug.
There's two more reasons to think this line is off.
One is common sense. If one team wins 13 of 19 at home and the other wins five of 19 away (over 90 minutes), you can't convince me all of that owes to variance and luck.
The other is conference bias.
The West had far fewer cupcakes in 2021, and the pandemic kept the conferences almost completely segregated. Any numbers comparison must weigh those facts.
This is all a long-winded way of saying this line is soft. Portland is a bargain at +180 odds and an implied 35.7% probability to win in 90 minutes. They'd probably be good value at +140 or so.
I don't see "to lift" wagers being as lucrative, though. These teams have played only one combined playoff 90-minute draw, and only 14 in 74 matches across all competitions.
Pick: Portland ML (+180)
How would you rate this article?
This site contains commercial content. We may be compensated for the links provided on this page. The content on this page is for informational purposes only. Action Network makes no representation or warranty as to the accuracy of the information given or the outcome of any game or event.