2018 MLS Playoffs: Finding Value in the Knockout Round
Credit:
Kelvin Kuo-USA TODAY Sports. Pictured: LAFC celebrate a goal by defender Walker Zimmerman
The 2018 MLS Playoffs kick off on Wednesday, October 31st with NYC FC-Philadelphia (7 p.m. ET) and FC Dallas-Portland (9:30 p.m. ET).
The knockout round continues Thursday with D.C. United hosting Columbus (8 p.m. ET) and LAFC taking on Real Salt Lake (10:30 p.m. ET).
Each matchup has seen both public and sharp action, and after analyzing the betting market, I've picked out four value plays.
This story is usually part of our EDGE subscription but is free for all to read today!
---
The 2018 MLS Playoffs are set with the New York Red Bulls as the overall No. 1 seed with home-field advantage in the MLS Cup.
Here's how the seeds look heading into the postseason:
Eastern Conference:
Byes: New York Red Bulls (#1), Atlanta United (#2)
Knockout Round: New York City FC (#3) vs. Philadelphia Union (#6), D.C. United (#4) vs. Columbus Crew (#5)
Western Conference:
Byes: Sporting Kansas City (#1), Seattle Sounders (#2)
Knockout Round: LAFC (#3) vs. Real Salt Lake (#6), FC Dallas (#4) vs. Portland Timbers (#5)
Last season, Toronto FC defeated Seattle to win the 2017 MLS Cup, but there will be a new title matchup and winner this year. Toronto FC got off to a slow start and were never able to recover, missing the playoffs entirely.
Seattle also struggled early but surged through the summer to claim the second spot in the Western Conference. The Sounders are looking to make their third straight MLS Cup after beating Toronto FC in 2016 and losing to Toronto FC in 2017.
After analyzing the betting market for each matchup in this season's knockout round, I've picked out four value plays.
(MLS Season Record: 50-52-3 for +32.92 units and a 32% ROI)
---
New York City FC vs. Philadelphia Union (Wednesday, 7 p.m. ET on FS1)
NYC FC Odds: -165
Philadelphia Odds: +420
Draw Odds: +355
Over/Under: 3 (o-105)
This matchup is incredibly interesting due to the fact that these teams just played three days ago at the same venue — a 3-1 victory by NYC FC gave them home-field advantage as the third seed.
Philadelphia lost its last two matches of the season and ended with a -1 goal differential, pushing it back into the sixth seed with another road game to play.
In Wednesday's encounter, NYC FC opened at -130 to win in regulation, but bettors have been all over them, pushing the line up to -165 around the market. More than 80% of the ticket action is on the home side, and oddsmakers have clearly taken notice.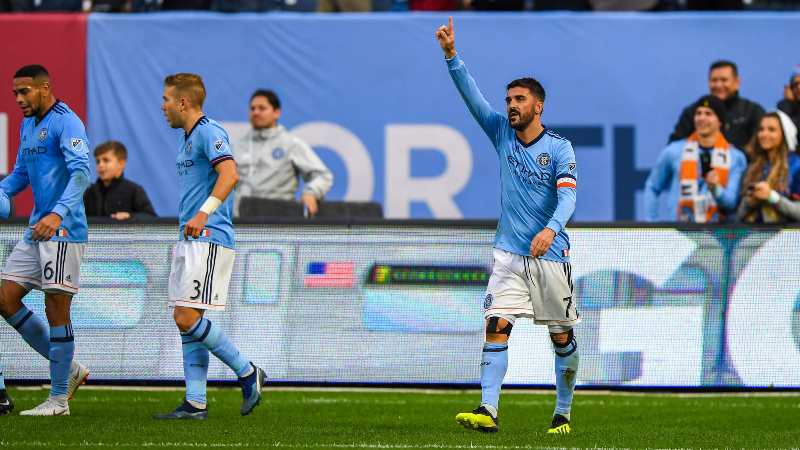 Public bettors are even taking it a step further and peppering NYC FC on the goal line (-1) at plus-money. There's very little confidence in the Union tonight as road underdogs.
However, that's where I think the contrarian value sets in. Yankee Stadium is a unique venue in which to play soccer, but the Union just dealt with it this weekend. If they can make some necessary adjustments on Wednesday night, they'll have a chance.
I thought the initial odds were correct, but now that the lines have shifted, I like the value on Philadelphia +0.5 (+150) in regulation. NYC FC might still advance, but it'll take more than 90 minutes.
The Bet: Philadelphia +0.5 (+150)
---
FC Dallas vs. Portland (Wednesday, 9:30 p.m. ET on Unimas and ESPN+)
FC Dallas Odds: -120
Portland Odds: +330
Draw Odds: +275
Over/Under: 3 (u-140)
FC Dallas aren't coming into this match with a whole lot of confidence as they lost three straight games to wrap up the regular season. Portland also lost its season finale, but had won two in a row before that. Both clubs have nearly identical records, goal differentials and shooting statistics.
Odds for this matchup opened similarly to those for NYC FC-Philadelphia, but lines have shifted in opposite directions. FC Dallas started out at -130 and dropped to -120, which is a bit surprising since there's been ticket support on the home side.
Portland's odds have moved from +350 to +330, while the draw has gone from +300 to +275. Clearly there have been some sharper or bigger bets coming in on the Timbers, and I tend to agree with them.
Even though I have a futures ticket riding on FC Dallas to win the title, it's hard to pass up the value with Portland tonight. I'll be hoping that this game makes it to extra time with FC Dallas finding a way to advance.
The Bet: Portland +0.5 (+110)
D.C. United vs. Columbus Crew (Thursday, 8 p.m. ET on FS1)
DC Odds: +125
Columbus Odds: +230
Draw Odds: +240
Over/Under: 2.5 (o-122)
There's no doubt that D.C. United have a ton of momentum heading into the playoffs, going unbeaten over their final 10 regular-season games to snatch home-field in the knockout round.
Meanwhile, Columbus limped into the postseason in an odd way. They ended up with a -2 goal differential and the same exact record as D.C. United, yet their expected goal differential (xGD) was at +15.6. The Crew seemed to be unlucky, and likely should have finished with a better seed.
Nevertheless, D.C. United is hosting on Wednesday night at their new Audi Field, and the stadium will be rocking.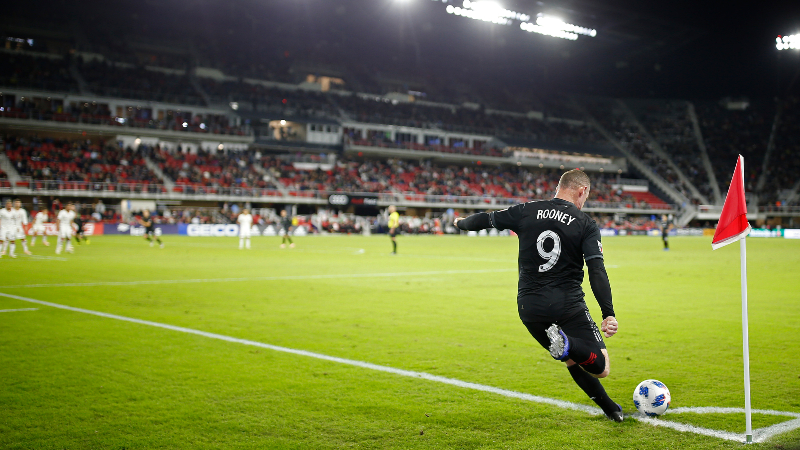 Public bettors have been hammering the home team, but odds have moved in favor of Columbus and the draw. Despite more than 70% of bets on D.C., the line has increased from +105 to +125.
Home teams generally dominate in the regular season, but in the last two postseasons, the "worse" seed has advanced in 10 of 22 matchups. I'll be rolling with the sharper money and taking road side Columbus to spring the outright upset on Thursday night.
The Bet: Columbus +230
---
LAFC vs. Real Salt Lake (Thursday, 10:30 p.m. ET on ESPN2)
LAFC Odds: -210
RSL Odds: +520
Draw Odds: +375
Over/Under: 3 (o-140)
This was anticipated to be the most lopsided matchup of the knockout round, and even oddsmakers underestimated the lines initially.
LAFC opened -190 and attracted all the early action, quickly moving up to -210. Since this is the last game of the knockout round, bettors will have plenty of time to drive the line up even further. It wouldn't be a total surprise to see it get to the -230/-240 range.
LAFC's offensive attack is too good to be stopped, and Real Salt Lake weren't able to in either matchup this season, losing 5-1 and 2-0. I don't see this match ending in anything but an LAFC victory.
The Bet: LAFC -1 (-130)
---
Value Plays
Philadelphia +0.5 (+140)
Portland +0.5 (+110)
Columbus +230
LAFC -1 (-130)
---
---