UEFA Champions League Betting Odds, Picks, Preview: Round of 16 Draw & Analysis, Including Real Madrid vs. PSG
Credit:
Harry Langer/DeFodi Images via Getty Images. Pictured: Paris Saint-Germain star Lionel Messi.
After two attempts and three hours of waiting, we finally have the Champions League Round of 16 matchups set entering the knockout stage of the European soccer showcase.
Global heavyweights Real Madrid and Paris Saint-Germain will square off, highlighting the eight pairings for the sport's most prestigious international club competition. Other intriguing confrontations include: Manchester United vs. Atlético Madrid and Liverpool vs. Inter Milan.
The draw also led to a shift in some of the odds on the futures market, according to the latest numbers via BetMGM. Reigning UCL champion Chelsea moved from +800 to +650 after being paired with Ligue 1 side Lille.
Serie A giant Juventus was the biggest mover on the board, going from +2500 to +2000 after getting drawn with La Liga side Villarreal. As for clubs who saw their odds take a dip, Lionel Messi and PSG went from +700 to +900 odds. Longshots Villarreal (+12500 to +20000) and Lille (+15000 to +20000) were the others.
Everyone up at the crack of dawn in North America to watch the proceedings thought they saw some juicy matchups when the initial 6 a.m. ET draw was completed. However, a technical issue in the process resulted in the teams being redrawn at 9 a.m. ET., leading to a touch of chaos and some frustration.
As a result of this, the draw has been declared void and will be entirely redone at 1500 CET.

— UEFA (@UEFA) December 13, 2021
Nothing like starting the week off with a little insanity. Right, soccer fans?
With things now in order, the Round of 16 games will take place on the following dates:
First Legs:  Feb. 15
Second Legs

:

March 8
That said, let's take a look at the matchups below and see what might be in store. Handicappers Jeremy Pond, BJ Cunningham and Anthony Dabbundo have you covered with their initial thoughts on the pairings, plus the trio — along with fellow analysts Michael Leboff and Brett Pund — unveil who they think will advance to the quarterfinal round.
Champions League Odds, Analysis & Picks
Champions League Futures Odds
(Before & After Round of 16 Draw)
*Odds via BetMGM
| TEAM | DEC. 12 | DEC. 13 |
| --- | --- | --- |
| Manchester City | +300 | +275 |
| Bayern Munich | +400 | +350 |
| Liverpool | +500 | +450 |
| Chelsea | +800 | +650 |
| Paris Saint-Germain | +700 | +900 |
| Ajax | +1400 | +1400 |
| Real Madrid | +1400 | +1600 |
| Manchester United | +1400 | +1600 |
| Juventus | +2500 | +2000 |
| Atlético Madrid | +3300 | +3300 |
| Inter Milan | +5000 | +4000 |
| Villarreal | +12500 | +20000 |
| Lille | +15000 | +20000 |
| RB Salzburg | +20000 | +25000 |
| Sporting Lisbon | +25000 | +25000 |
---
Cunningham's Projected Odds
Champions League Round of 16 Matchups
Real Madrid vs. PSG
Cunningham's Thoughts: Welcome to the "Overrated Derby," as these are teams that should not be spoken of in the same light as Liverpool, Bayern Munich and Manchester City.
Even though Paris Saint-Germain has Neymar, Kylian Mbappé and Lionel Messi, the French powerhouse only put up a +1.1 expected-goals difference in six group-stage matches, which is pretty pathetic. However, the Parisians do have a pretty big lead in Ligue 1 right now, so they can put it on cruise control and make sure they're rested up for the Champions League.
That being said, if they're somehow favored in the two-leg price over Real Madrid, I will be betting on Los Blancos to advance.
Real Madrid has been drastically over-performing this season, due to the fact Karim Benzema and Vinicius Junior are finishing at unsustainable rates. The La Liga juggernaut has scored 39 goals off of 27.4 xG thus far. Yet, they still have +0.53 xGDiff/match in the second-best league in Europe by UEFA coefficients.
I also believe by the time February rolls around, Real Madrid will have sorted out their defensive issues and I don't expect the club to be 13th in NPxG allowed in the Spanish top flight this season.
I have Real Madrid projected at -121 over the two legs, so if they're plus money to advance to the quarters, I'll be betting that in an instant.
Action Edge to Advance
---
Bayern Munich vs. RB Salzburg
Dabbundo's Analysis: Outside of Manchester City vs. Sporting Lisbon, this is the most lopsided draw on paper of the entire knockout round. These sides met in last year's group stage and Salzburg actually exposed a bunch of Bayern's weaknesses that suggested looming trouble for Hansi Flick's side.
Salzburg created 4.5 xG in those legs even though it lost both matches, and Bayern had a couple hot finishing days to overcome some very lackluster performances. However, these clubs are much different than they were last year. Bayern's defense is significantly improved; Joshua Kimmich should be back in the midfield by the time this tie is played in February; and, the Bavarians have advantages all over the pitch.
Credit to Salzburg for qualifying for the knockouts for the first time, but they rode a bit of luck to get there. Penalties alone earned them their first four points in the group and a Sevilla red card in the final match of a very weak group helped them advance to this point.
Bayern will be a huge favorite to move on and will probably be overinflated in the market, but it's hard to see Salzburg going through. Young Salzburg striker Karim Adiyemi — coincidentally, a German — could help cause some trouble to Bayern's backline in what should be a high-scoring tie.
Action Edge to Advance
| ANALYST | BAYERN | SALZBURG |
| --- | --- | --- |
| Jeremy Pond | √ | |
| BJ Cunningham | √ | |
| Anthony Dabbundo | √ | |
| Michael Leboff | √ | |
| Brett Pund | √ | |
---
Manchester City vs. Sporting Lisbon
Pond's Thoughts: Like my colleague, Anthony, mentioned above, this is far and away the biggest mismatch of the entire knockout phase.
Manager Pep Guardiola and the Cityzens opened as massive -330 road favorites on the three-way moneyline right out of the gate against their Portuguese foes. And in all honesty, I actually think that number is too low.
Manchester City edged PSG to win Group A, racking up a whopping 15.2 xG in the process. The Premier League juggernaut conceded 5.5 xGA, which ranked fifth best out of 32 teams. Only Bayern Munich (3.4 xGA), Inter Milan (4.6 xGA), Chelsea (4.7 xGA) and Lille (5.1 xGA) were better through six matches, according to FBref.com.
I don't see the Leões putting up much of a fight in this tie. Expect the Cityzens to earn a professional win in Lisbon, then following that up with a resounding victory in front of their home fans at Etihad Stadium in the reverse fixture.
Action Edge to Advance
| ANALYST | MAN CITY | SPORTING |
| --- | --- | --- |
| Jeremy Pond | √ | |
| BJ Cunningham | √ | |
| Anthony Dabbundo | √ | |
| Michael Leboff | √ | |
| Brett Pund | √ | |
---
Ajax vs. Benfica
Dabbundo's Thoughts: Ajax will be much happier with its draw the second time around after getting Benfica in the Round of 16, as opposed to Inter Milan. That said, Ajax is a clear favorite to go through here.
The Sons of the Gods weren't handed a difficult UCL group, but did win it despite being +300 underdogs to do so when play began. It wasn't that Ajax won the group, but the manner in which it did that was so impressive.
The Dutch side smashed all of its opponents the first time through the double round robin, outscoring Sporting, Beşiktaş and Borussia Dortmund by a combined total of 11-1 on goals. No team in the whole tournament created more xG than Ajax. Only Bayern scored more actual goals and no player found the back of the net more than Sebastien Haller.
The market seems to finally be catching up to what FiveThirtyEight suggested earlier in the year: This is a top-five team in the world.
Benfica had a good showing to make the knockouts, but benefitted from a bad Barcelona side that collapsed on itself in the end. The Portuguese club's aging center backs going up against Ajax's technical ability on the ball is a mismatch.
Bottom line, Ajax should comfortably handle things over two legs.
Action Edge to Advance
| ANALYST | AJAX | BENFICA |
| --- | --- | --- |
| Jeremy Pond | √ | |
| BJ Cunningham | √ | |
| Anthony Dabbundo | √ | |
| Michael Leboff | √ | |
| Brett Pund | √ | |
---
Chelsea vs. Lille
Pond's Thoughts: The reigning UCL champions should have their way with their Ligue 1 counterparts, but these should be some tight, feisty matches featuring two of the best defenses in the entire competition.
Chelsea and Lille finished inside the top four in xGA during the group phase, but the latter did just enough on the offensive side of the pitch to take Group G ahead of second-place RB Salzburg. The French outfit finished with 7.4 xG, which was the worst of all eight group winners. As for Chelsea, it wound up with a Group H-best 13.0 xG in its second-place finish behind Juventus.
Offensively, the Blues simply have way too many attacking options via Mason Mount, Romelu Lukaku, Jorginho and N'Golo Kanté for Les Dogues to deal with over two matches. Throw Timo Werner, who has three UCL goals so far, into the mix and there's trouble on deck Jonathan David (three goals) and Lille.
Chelsea gets through to the quarterfinal round, highlighted by a convincing shutout in the opener at Stamford Bridge.
Action Edge to Advance
| ANALYST | CHELSEA | LILLE |
| --- | --- | --- |
| Jeremy Pond | √ | |
| BJ Cunningham | √ | |
| Anthony Dabbundo | √ | |
| Michael Leboff | √ | |
| Brett Pund | √ | |
---
Manchester United vs. Atlético Madrid
Cunningham's Thoughts: This is going to be a highly fascinating match come February to see where United is at under new manager Ralph Rangnick.
However, as we stand today, Atlético Madrid is a far better side than their Premier League foe and have actually been underperforming their underlying metrics. Atlético Madrid has a +0.63 per match NPxGDiff in La Liga this season, which is the best mark in the league. Manager Diego Simone's defense is only allowing 0.76 xG per game, so his team is still playing at the level we saw last season when they won the league title.
For United, they need sort out their defensive an midfield issues by the time the second month of the year rolls around . Currently, the Red Devils are allowing 1.60 xG per contest and are still trying to figure out Rangnick's pressing style. If everything goes according to plan, Rangnick will have a solid defensive unit, but if things go array, we could see a quick United exit.
Even if the Red Devils become this ultra-pressing team like Rangnick had at RB Leipzig, Atlético Madrid is the second-best team in Spain against pressure, so the value is likely going to be on them, especially if I can get their two-leg price at -120 or better.
Action Edge to Advance
| ANALYST | MAN UNITED | ATLÉTI |
| --- | --- | --- |
| Jeremy Pond | | √ |
| BJ Cunningham | | √ |
| Anthony Dabbundo | √ | |
| Michael Leboff | | √ |
| Brett Pund | √ | |
---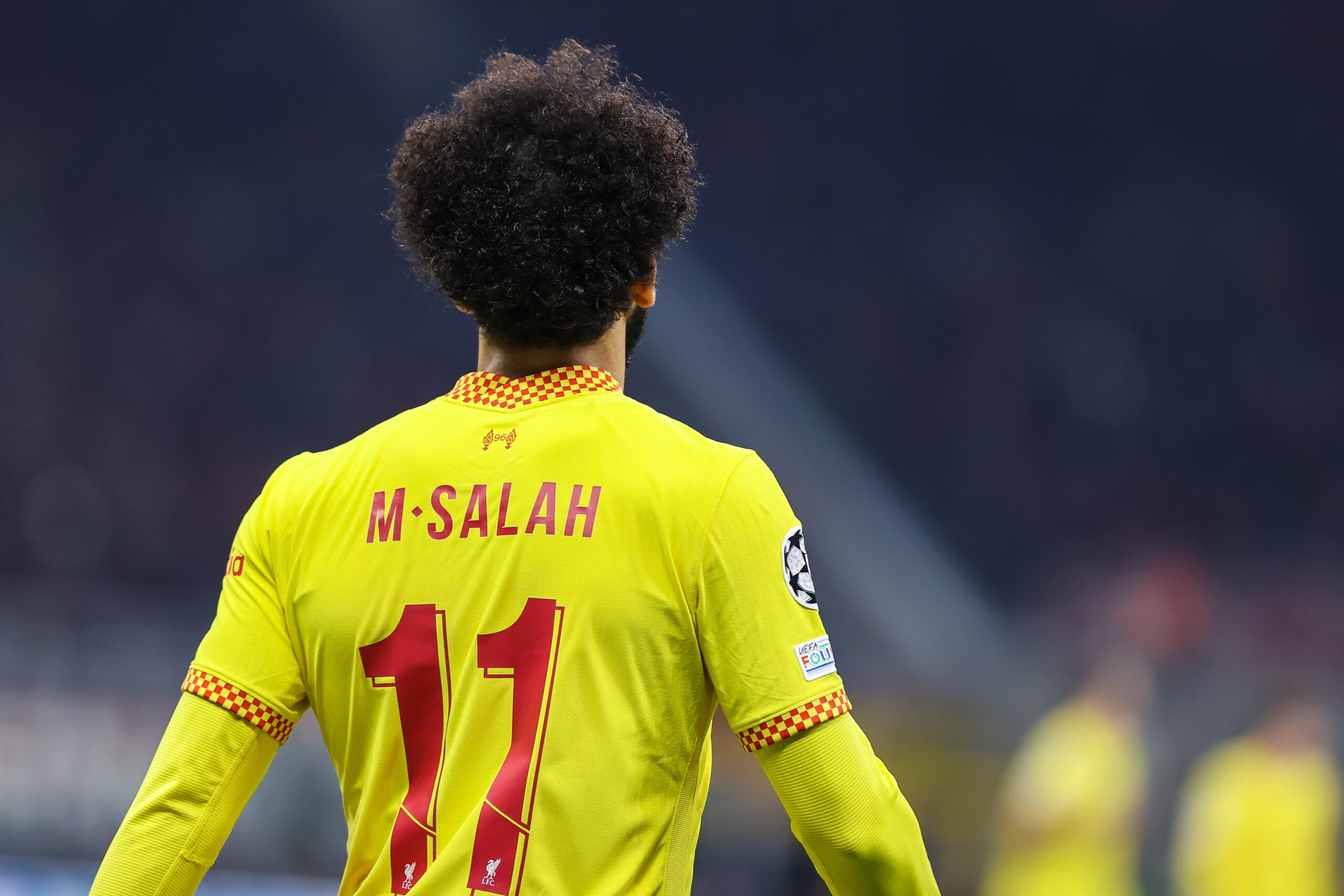 Liverpool vs. Inter Milan
Cunningham's Thoughts: Liverpool is the deserving favorite in this leg, but this one might be a little tricky for them for a few reasons. First, Inter's offense has been torching opponents this season, averaging 2.30 xG per match in Serie A and created 12.4 xG in six UCL games. In fact, Inter has the fourth-best xGDiff among Europe's top five leagues, while Liverpool is second overall.
However, the biggest thing you have to do to beat Liverpool is to beat them at their own game, meaning you have to press them as frantically as they press you. Inter presses at one of the lowest rates in Italy and at the third-lowest mark in UCL action so far. So, it's going to be hard to sit back and try to defend one of the best attacks in the world that is averaging 2.59 xG per match.
Depending on two-leg price, if I can get the Reds below -200 odds, then I will be betting on them to move onto the quarterfinals.
Action Edge to Advance
| ANALYST | LIVERPOOL | INTER |
| --- | --- | --- |
| Jeremy Pond | √ | |
| BJ Cunningham | √ | |
| Anthony Dabbundo | √ | |
| Michael Leboff | √ | |
| Brett Pund | √ | |
Juventus vs. Villarreal
Dabbundo's Thoughts: I hoped to get a good draw to back the Yellow Submarine as an underdog against an overvalued favorite in the Round of 16. The initial pairing had them facing Manchester City, which would have been a hopeless endeavor for Villarreal. However, the new draw gave them Juventus and the Italian giants are there for the taking.
Villarreal had an excellent group stage and could have easily finished atop its quartet without some late goals conceded to Manchester United in both matches. They took out Atalanta with an excellent first-half display in Bergamo and will be very difficult for Juventus to break down. The market continued to underrate them in the Europa League, so if they're +120 or better to advance against Juventus, I will back the Spanish side to pull off the mild upset.
Based on performances in Spain, the Yellow Submarine has positive regression coming. So, while they might not look great as the 12th-placed Spanish side on paper, that's a bit misleading. Compare this to Juventus, who lacks the firepower to get margin against solid defensive sides and has the worst xG difference it's had in Italy in many years. That's in an Italian top flight that's lacking overall quality and results in Europe compared to years past.
Once again, Juventus is on upset alert in the Round of 16 of the competition.
Action Edge to Advance
| ANALYST | JUVENTUS | VILLARREAL |
| --- | --- | --- |
| Jeremy Pond | √ | |
| BJ Cunningham | √ | |
| Anthony Dabbundo | | √ |
| Michael Leboff | √ | |
| Brett Pund | | √ |
---
How would you rate this article?
This site contains commercial content. We may be compensated for the links provided on this page. The content on this page is for informational purposes only. Action Network makes no representation or warranty as to the accuracy of the information given or the outcome of any game or event.