2019 ATP French Open Round 3 Betting Preview: Is Roger Federer on Upset Alert vs. Casper Ruud?
Credit:
Susan Mullane-USA TODAY Sports. Pictured: Roger Federer
Round 3 of the 2019 French Open begins Friday at 6:30 a.m. ET, so get your bets in early!
The best ATP bets for Friday feature two rising stars on the tour.
The suspended second-round matches in the 2019 French Open will conclude concurrently with the start of the third round on Friday.
I have an open moneyline wager left on the only remaining second-round match on the men's side, with Martin Kližan leading Frenchman Lucas Pouille 2-1 on sets and leading by a service break in the fourth set.
Though I dropped the other three matches that I previewed in full for Wednesday and Thursday, I gave out three winning moneyline parlays — Djere / Krajinovic on Wednesday and Fognini / Struff; Fognini / Lajovic on Friday — on Twitter, in addition to a live moneyline bet (+190) on Belinda Bencic, who came back from down a set and a game.
Odds, especially live odds, swing quicker in tennis than in any other sport, so stay tuned on Twitter for my entire ATP French Open betting card for Friday, May 31. 
Roger Federer vs. Casper Ruud
Friday, 6:30 a.m. ET
There's no easy way to sell you on betting against Federer at a major unless the opponent's last name is Nadal or Djokovic, but I'm still going to try.
For one, Federer doesn't necessarily love the clay. Since winning at Roland-Garros in 2009 (his fourth straight final), he's only made it back to the semi-finals twice. To be entirely fair, Federer missed the 2016 French Open due to a knee injury, then skipped the entire clay court season over the past two years due to personal concerns about his longevity.
Federer played his first clay-court tournament in more than three years at Madrid in early May, where he beat Richard Gasquet and Gael Monfils before falling in three sets to Dominic Thiem.
At the Rome Masters, Federer beat Joao Sousa and Borna Coric before withdrawing prior to his match against Stefanos Tsitsipas.
He hasn't dropped a set over his first two matches in Paris, converting eight of his 15 break points and saving seven out of eight.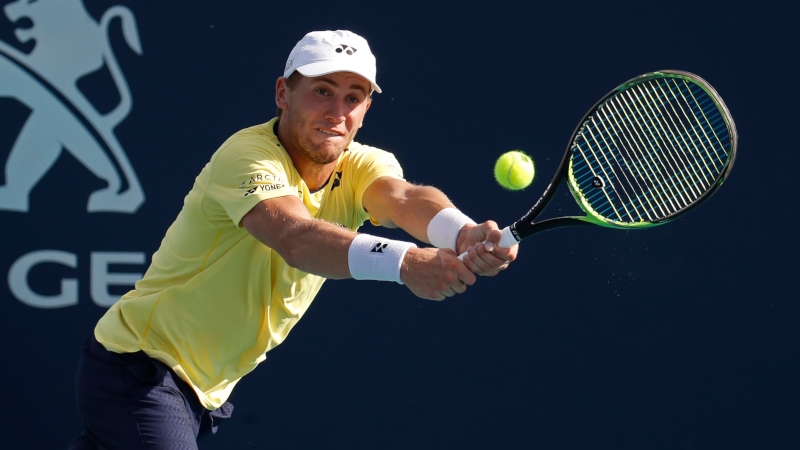 However, Ruud is truly the first capable opponent that Federer has faced in this tournament. The 20-year-old Norwegian also hasn't dropped a set in Paris and earned 15 break points in his dominant win over Italian breakout Matteo Berrettini.
Federer hasn't looked particularly interested in ramping up his defensive intensity on the clay.
We'll see how he can do against the versatile shot-making Ruud who owns a big forehand and serve, a strong backhand, and per my colleague, Daniel J. Scotti, can, "stay on his front foot against Roger."
Over the past year on clay, Ruud ranks 26th on tour in holding service games (79.4%) and eighth (29.3%) at winning return games. In an extremely limited sample, Federer ranks second (87.3%) and 38th (24.2%) in the same categories.
Ruud has had a lot of success this year, reaching the Clay Court Championship Final in Houston, and the Round of 16 at the Rome Masters. Upsetting Federer at Rolland-Garros would be the biggest achievement of his young career.
At such a monster price, taking the risk that Federer has already had enough of the clay after three years away and is now focused on Wimbledon, which is one month out, is well worth the reward.
Ruud will likely either shock the world or get blown out in three sets.
THE PICK: Casper Ruud (+647) Moneyline
---
Kei Nishikori vs. Laslo Djere
Friday, 6:30 a.m. ET
Djere showed why he is eminently frustrating to play against, saving 15-of-16 break points against him in his first two matches at the French Open.
With his ability to defend and avoid unforced errors, Djere seems ripe to pull off upsets in virtually any clay court tournament that he enters in to.
On the clay, he is statistically comparable to Nishikori. Kei has a 1.2% edge in service games held (81.5% to 80.3%, 17th vs. 22nd), and a 3.4% edge in return games (25.6%, 32nd vs. 22.2%, 48th).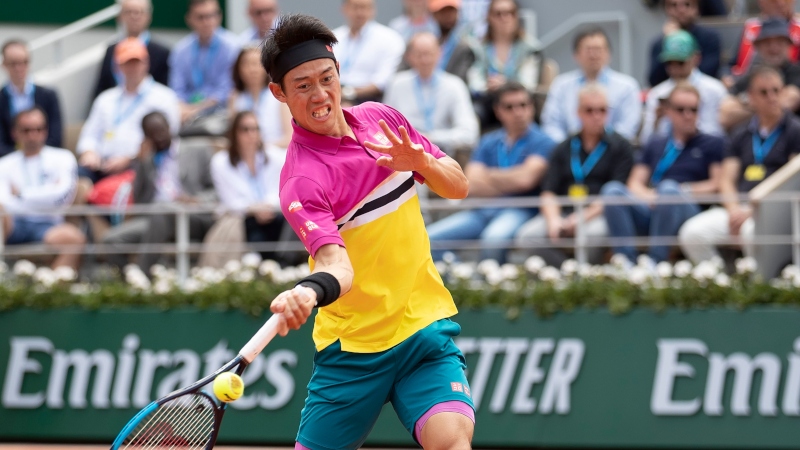 However, this is a battle between two counter-punchers who are stylistically similar, and Nishikori has a big edge in overall weapons and tournament experience, making it to at least the fourth round in Paris for the past four years.
As a result, Daniel J. Scotti would not recommend this play — though he would strongly recommend the Ruud play above — but I think that the odds and the game spread opened slightly too high for this matchup.
Djere has the style of play to keep himself competitive in any match. I prefer him on the game spread here, but I can't help but also take a small taste on the moneyline too.
THE PICK: Laslo Djere Game Spread (+6) and Moneyline (+300)