Sobel's 2021 Preview: Early Betting Picks for All Four Major Championships
Credit:
Christian Petersen/Getty Images. Pictured: Tommy Fleetwood
There are plenty of reasons to be ecstatic that the calendar is turning over from a tumultuous 2020, but you don't have to apologize if having golf's regular major championship schedule is near the top of your personal list.
Once again, there will be — fingers crossed — not one, not two, hopefully not just three, but four men's majors this coming year, which isn't something we thought would ever be cause for celebration just 12 months ago.
If you clicked this link and you're reading this column, you're probably not just excited about watching the majors, but watching them with a little action on the line.
Well, it's never too early to start pondering futures bets for these upcoming tournaments. In fact, you might want to make a resolution about placing 'em for this new year.
Let's get right to some of my favorites, with a play from the top tier, the middle tier and a longshot for each of this year's four major championships.
(One thing to keep in mind when betting golf futures is that you won't be refunded if the player you bet on doesn't qualify or doesn't play in the tournament.)
THE MASTERS
Augusta National GC
April 8-11
There were a lot of things to dislike about the first-ever November Masters. No spectators knocked the excitement level down a few notches — as did no azaleas and no firmness, with a soggy Augusta National allowing competitors to fire darts without concern for the regular aftereffects. Worse than anything, though, was the wait. (Please, world: Don't make us wait 19 months for a Masters ever again.)
The good news, of course, is that we'll now have the shortest wait between editions of this event. Expect it to be business as close to usual as it gets these days, with players greeted by a fiery track – and maybe, just maybe, a tournament committee determined to prove that last year's scoring records were a one-time deal.
Perhaps we shouldn't expect the pre-tourney favorite like Dustin Johnson to win this thing again, but it's unwise to venture too deep down the board for your impending Masters futures.
The top-tier pick: Justin Thomas (+1400)
Anyone who expected Bryson DeChambeau to bludgeon his way around Augusta en route to a green jacket should've learned a thing or two. This always has been – and very likely always will be – a second-shot golf course, with tee shots simply used for positioning with the scoring clubs.
Thomas has proven himself to be the world's preeminent iron player and he's gradually becoming accustomed to this course, improving from T-39 in his debut to T-22, then T-17, then T-12 and, finally, solo fourth in his most recent appearance.
A third-round 1-under 71 – the highest Saturday score, by multiple strokes, of everyone in the eventual top-five – was his undoing in the latest Masters, but JT continues to learn what it takes to win this one. It might be a smart move to jump on this number before it drops.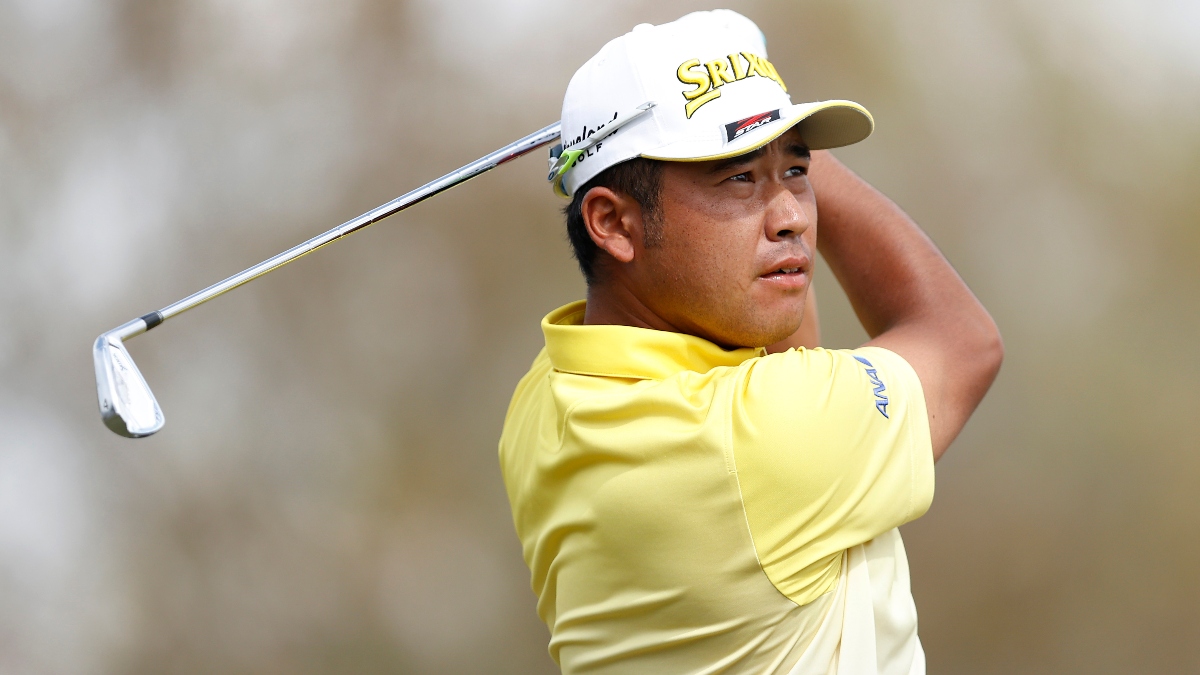 The mid-tier pick: Hideki Matsuyama (+4000)
Did somebody say second-shot golf course? Oh right, that was me. Few are better with their approach shots than Hideki, whose long-term struggles with the flatstick have actually improved a bit over the years.
He can certainly give himself enough birdie opportunities; it's just a matter of how many of those he can convert. Results of top-20 in five of his last six Masters starts suggest he's just a few more holed putts away from a serious title contention.
The longshot pick: Louis Oosthuizen (+8000)
As mentioned above, this is the one major where we shouldn't stray too far with our futures. It remains one of the game's more peculiar facts that Oosthuizen, a perennial top-20 type of player, has never won in the United States. That said, it's certainly well within reason to believe he can pull off a Reverse Zach Johnson, winning at St. Andrews, then later winning at Augusta National.
He hasn't finished in the top-20 here since that playoff loss to Bubba Watson in 2012, but he still owns more experience in this event than anyone else at his current price.
PGA CHAMPIONSHIP
Kiawah Island (The Ocean Course)
May 20-23
The last time a major championship was contested at Kiawah, Rory McIlroy was in the midst of being his best Rory, cruising to an eight-stroke victory in 2012, a record margin for this event. If I would've told you then that you could have him now at +1200, there's a decent chance you would've jumped at it.
Today, that number feels a bit inflated, tied for the second-lowest odds on the board. A brutally long track which can play extremely tough with a little wind coming off the water, don't be surprised if nobody comes close to the 13-under score that McIlroy posted in August now that the event is being played in presumably cooler May temps.
There is, however, reason to believe we should look below the favorites, as that 2012 edition featured the obscure likes of David Lynn, Carl Pettersson and Blake Adams on the leaderboard.
The top-tier pick: Dustin Johnson (+1000)
Let's see … a difficult, lengthy Southeast course with Bermuda greens? Fire up the world's No. 1-ranked player, who should be licking his chops for another major in his home state of South Carolina. You're probably not getting a bargain by locking in DJ five months ahead of time, but if you believe all of these narratives are going to result in his number steadily moving lower, then it's not an ill-advised play.
In regular PGA TOUR events, I tend to weigh the Southeast-bred players a little more in Southeast-based events and DJ isn't just the best player from this region, he's the best player by miles.
He's so elite that most courses are set up for his strengths – I've always believed that what separates the best players from the next tier is their ability to win anyplace, anytime, something DJ has proven he can accomplish – but this one might be tailor-made for his abilities.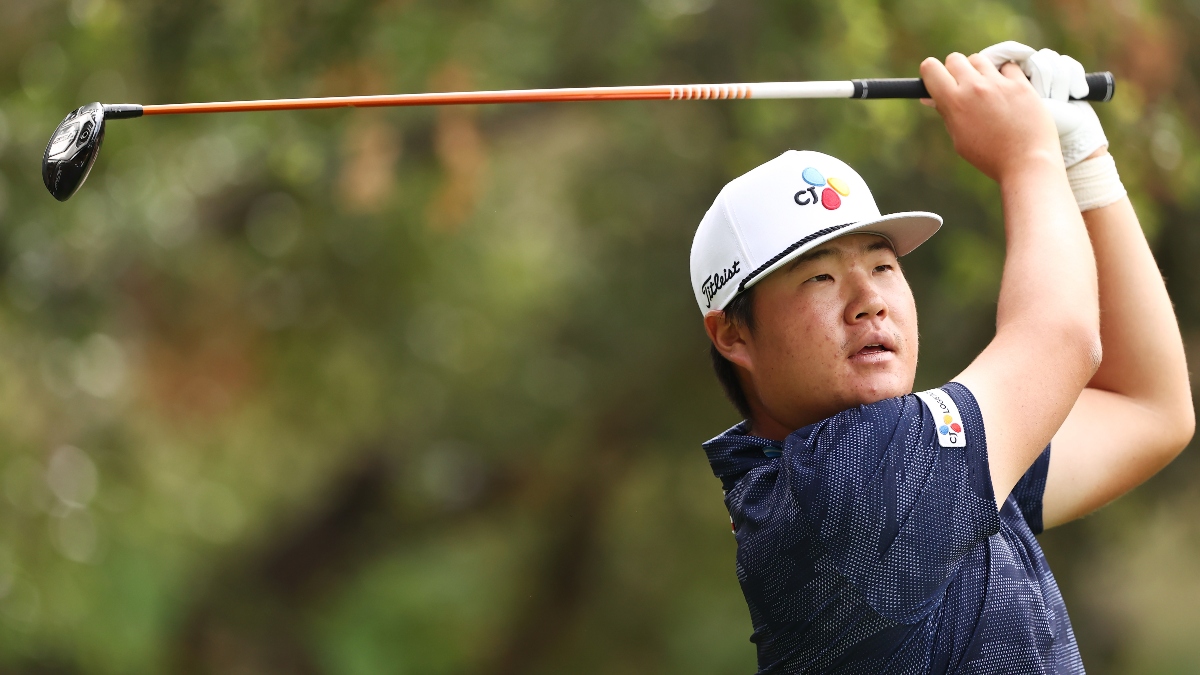 The mid-tier pick: Sungjae Im (+6000)
There have never been any questions about Im's ball-striking prowess, which he displays on a (literally) weekly basis. What impressed me most during his Masters contention, though, was his short-game play, getting up and down from virtually everywhere around the greens.
That's an important component for anyone who has designs on winning a major, but especially for Sungjae, who took some wickedly aggressive lines with his approach shots during that week. I love that go-for-broke mentality, but I love it even more when he's armed with the confidence that if an iron shot leaves him short-sided with a suboptimal chip, he knows he can still knock it close. That's going to be important at Kiawah.
The longshot pick: Matt Wallace (+20000)
As mentioned above, there's an excellent chance this event cold be played in cool(-ish), windy weather, so look toward some of the European players with bigger numbers next to their names.
I don't dislike Shane Lowry (+15000) and Robert Macintyre (+25000) might be just a bit premature, so I landed on Wallace, who certainly understands how to play in these conditions.
His record in big events leaves something to be desired – in a combined 19 starts in majors, the Players and WGCs, he owns a single top-10 finish – however that lone result was a T-3 in the PGA at Bethpage, another long, treacherous track.
U.S. OPEN
Torrey Pines (South)
June 17-20
I've heard some scuttlebutt that mid-pandemic, when decisions regarding major championships were still percolating, the USGA was considering a late-year 2020 U.S. Open at Torrey, while Winged Foot would be pushed back to host in 2021. That idea apparently lost steam when the Open Championship was canceled, leaving a hole in the schedule – and leaving Torrey as a brute of a course in its rightful place in the early part of the summer.
There should be no surprises here. This is the same course which hosts the annual Farmers Insurance Open; the same one which witnessed an injury-riddled Tiger Woods defeat Rocco Mediate in a U.S. Open playoff.
Other than Augusta National, there are few major tracks on which the world's best players will own as much of a track record, despite it playing so much differently between these two events.
The top-tier pick: Jon Rahm (+1200)
He didn't exactly sneak up on us, considering his stellar amateur record and quick rise to PGA TOUR prominence, but Rahm announced himself as a player to be reckoned with when he won at Torrey in 2017, thanks to a final-hole 60-foot eagle putt. It's only a matter of time before Rahm is back in the No. 1 spot on the world ranking (again) and winning majors. He's now finished top-10 in five of his last 11 major starts, including three top-fives.
There are some who have (somehow) criticized the 26-year-old for not having claimed one yet, but that's a ridiculous accusation, as his ascension has been everything it needs to be at the beginning of his career. Recent winners of this event have included Johnson, Brooks Koepka (twice), Gary Woodland and DeChambeau, not just suggesting that the biggest hitters own an advantage, but beating us over the head with this fact.
Rahm's name can certainly be included on this list and he tends to play some of his best golf in tougher scoring conditions. This could be the one to open a bit of floodgates for him at the majors.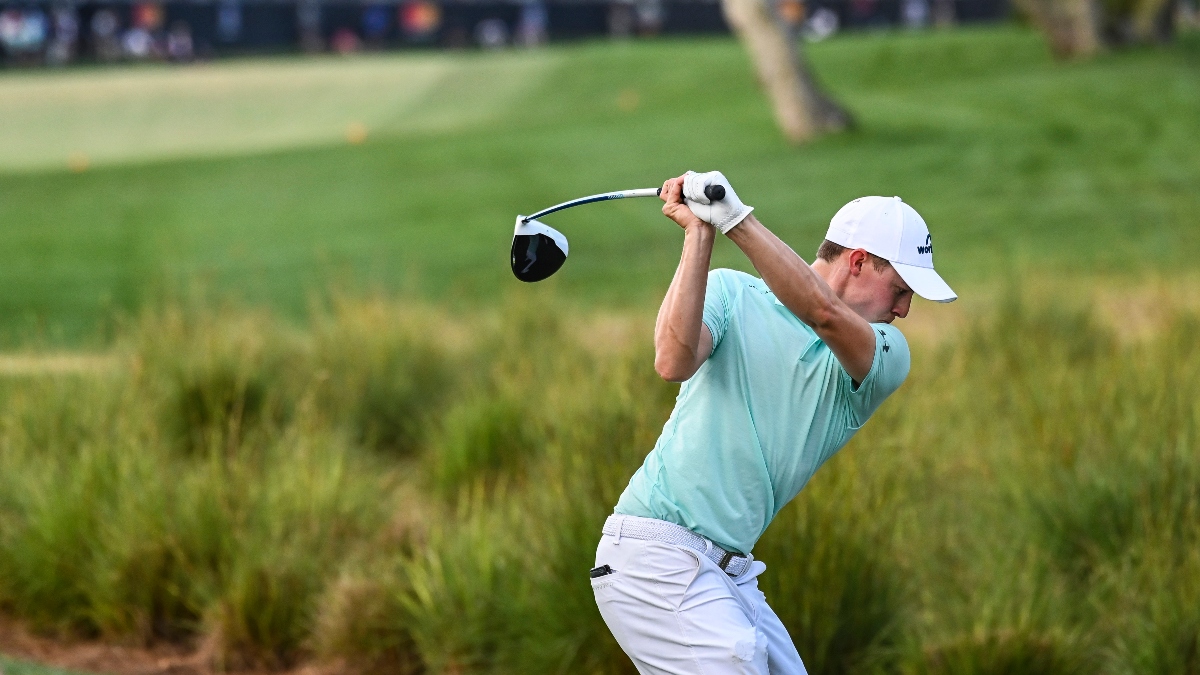 The mid-tier pick: Matt Fitzpatrick (+5000)
I was tempted to take Tommy Fleetwood (+4000) in this spot, but his lack of West Coast success left me shying away. Instead, it's Fitzpatrick, who might not own the mammoth length we're looking for at this event, but – like Rahm – fares better in tournaments where scoring is closer in relation to par.
His track record in the U.S. Open (54th-35th-12-12th-MC as a pro) is solid enough, but there is one commonality with DeChambeau which I believe is a significant intangible. They are both U.S. Amateur champions and while that alone shouldn't be a reason to bet him, add owning a previous USGA title to the other factors and it becomes a nice complement to his resume.
The longshot pick: Cameron Champ (+10000)
Consider it a credit to the young pro class that among the Morikawas and Wolffs and Hovlands and Ims and Niemanns and so many others, a long-hitting, major-contending, two-time winner like Champ can quietly remain as a triple-digit price in a tournament which suits his skill-set perfectly.
Over his first few PGA TOUR campaigns, Champ has largely been an all-or-nothing commodity, but I'll take a chance on a high-ceiling/low-floor guy over a low-ceiling/high-floor guy every time.
Despite an eventual T-10 finish, simply playing in the final pairing at the most recent PGA Championship should do wonders for Champ's education in such situations, suggesting he might be more prepared the next time it happens.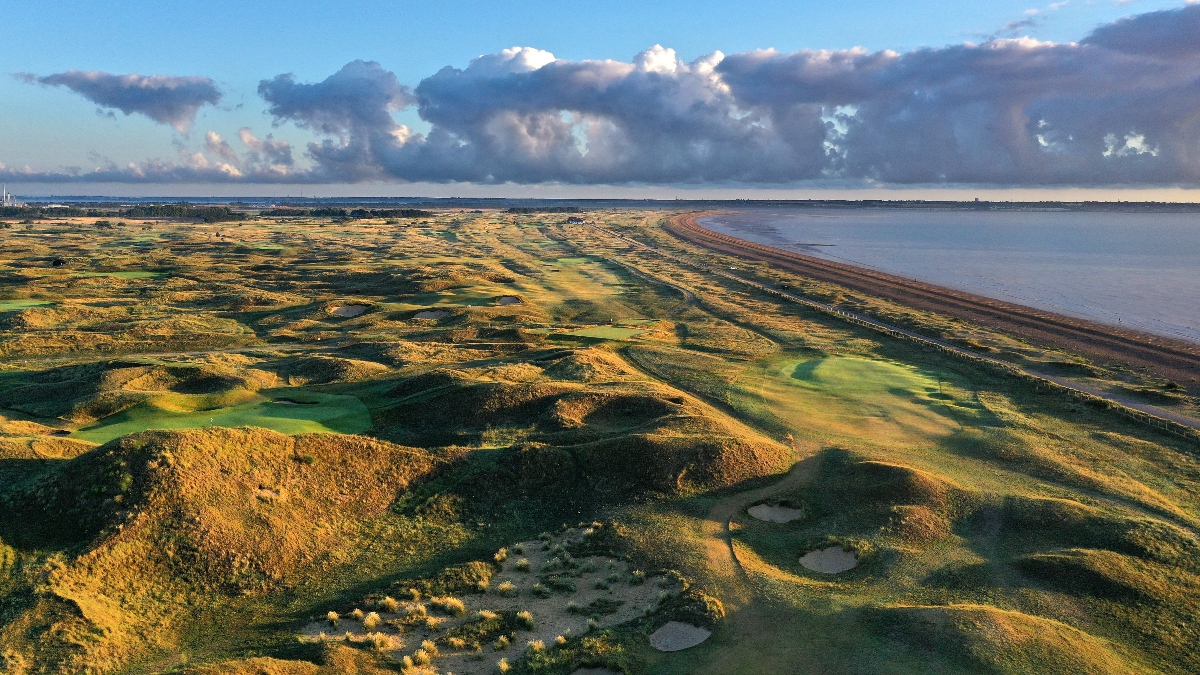 THE OPEN CHAMPIONSHIP
Royal St. George's GC
July 15-18
If there's one major in 2021 which could lend itself to the longshots, it could be the final one, as the past two editions of this event at RSG have yielded Ben Curtis and Darren Clarke as unpredictable champions. We should expect the usual firm conditions of links golf with devilish pot bunkers perhaps as penalizing as any course in the rotation. Can an elite player win here? Of course, but such serendipity should level the playing field, as it has in the past.
No, it's not better to be lucky than good, but luck usually becomes a bigger X-factor at this one than the other three majors, so don't be afraid to peruse past the favorites on the current board.
The top-tier pick: Tommy Fleetwood (+3000)
After his final event of 2020, Fleetwood offered a social media post which explained his disappointment with his overall performance. Clearly, some pros were more comfortable playing during a pandemic than others and it's not a stretch to suggest that Tommy was amongst the latter group.
Tied for the eighth-lowest odds on the board for this event, I'd rather take him at a bigger number, but not sure I want to risk strong results in Abu Dhabi or Dubai, two early-year events where he's played well in the past. At the height of his powers, Fleetwood would easily be inside 20/1 here, so there's still a bit of a bargain on a player who finished runner-up to Lowry at Royal Portrush when this event was last contested.
The mid-tier pick: Rickie Fowler (+5000)
Fowler futures aren't very valuable for other majors, considering he hasn't even qualified for all of them, but a T-6 at this one in 2019 has him already in the field – and it also serves as a display of his links golf form, as his best chance of winning a major might come in these conditions.
By any account, it was a terrible 2020 for Rickie, who opened the year at 23rd in the world ranking and ended it in 52nd. Remember, though: We're not betting on his past here, we're betting on his future.
I've always believed Fowler is capable of winning a major and will get there at some point, but it's becoming more obvious that what was once an equal chance of winning any of the four has devolved into The Open being his premier opportunity.
The longshot pick: Erik Van Rooyen (+15000)
If you don't love the Fowler play – and trust me, I know you're out there – then try a player who's ranked one spot ahead of him and owns triple the odds. Van Rooyen has finished in the top-20 in each of the last two editions of this event. He owns plenty of links golf experience and is just the type of player who's adept enough to win this one without being Curtis-like obscure.
Of the four majors, this is the one where it might be most fun – and profitable – to throw a few triple-digit darts six months ahead of time. If you do, EVR should be firmly on that list.
How would you rate this article?