2021 Wells Fargo Championship Betting Guide: Varner III, McIlroy and Zalatoris Provide Upside at Quail Hollow
Credit:
Sam Greenwood/Getty Images. Pictured: Harold Varner III
Eleven years ago, a wunderkind named Rory McIlroy parlayed a brilliant weekend at Quail Hollow into his first career PGA TOUR title just a couple of days before his 21st birthday. Two years later, he was one of the players bested in a playoff at this event by 23-year-old Rickie Fowler, who was also claiming his maiden victory.
In the aftermath, there was plenty of discussion and speculation about golf's impending future and the light at the end of the tunnel as Tiger Woods ostensibly entered the back-nine of his career as the new generation introduced itself.
Whether it's ironic or prophetic or just plain cautionary, it's worth noting that entering this week's edition of the Wells Fargo Championship, McIlroy is ranked 15th in the OWGR – his lowest number in a decade – while a struggling Fowler is mired outside the top-100.
All of which leads us to the next generation, the one that's been recently taking over for the likes of McIlroy and Fowler in winner's circles and on leaderboards.
Following Sam Burns' first career victory at the Valspar Championship, there are currently 10 players age 25 or younger in the world's top-50 – a ratio which, at least on the surface, seems disproportionate compared with so many previous versions of the ranking.
Count 'em up: There's a major champion, Collin Morikawa. A winner of The Players, Si Woo Kim. Winners of PGA TOUR events in Burns, Viktor Hovland, Matthew Wolff, Joaquin Niemann and Sungjae Im; a winner of a European Tour event in Robert MacIntyre. And two who could win any week now, Will Zalatoris and Scottie Scheffler.
We tend to group together Morikawa, Hovland and Wolff, because they turned pro at the same time. We tend not to group Kim with any of 'em, because he's been around so much longer.
The truth is, though, they're all part of the up-and-comer brigade – and a one-year differential shouldn't exactly exclude 26-year-olds like Jon Rahm and Matt Fitzpatrick.
I suppose this could be the place to try and rank these 25-and-unders based on earning potential – for both them and us. Any such list wouldn't just be subjective; it would be incredibly fluid, ripe for alterations on a seemingly weekly basis.
Very quickly, that fluidity would lead me to order them something like this right now: Morikawa, Hovland, Zalatoris, Im, Scheffler, Niemann, Wolff, Macintyre, Burns, Kim. I also withhold the right to change my mind next week or tomorrow or five minutes from now, which is entirely possible.
More importantly, we should use knowledge of this young generation and its early collective success to remind us that as bettors, we shouldn't be afraid to chase what we've never seen before. The landscape is changing right before our eyes. The so-called young guns are ready to compete and contend earlier than perhaps ever before.
Let's get to my picks for this week's Wells Fargo, beginning with a player who doesn't fit that young gun profile, but like those players, he's ready to win at this level.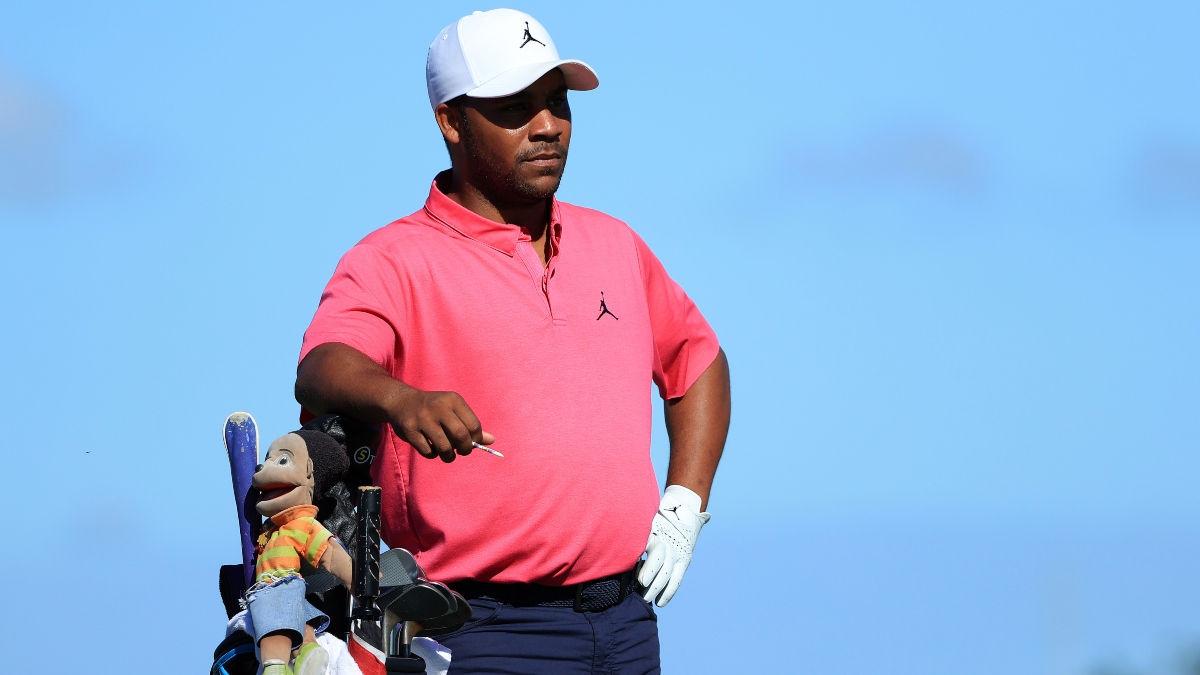 Outright Winner
One player to win the tournament.
Harold Varner III (+10000)
I could've simply gone with my first thought here: After a monster ball-striking week, just play the favorite in Justin Thomas, who won his lone major here in 2017. I could've pushed Varner to my favorite FRL bet, writing something to the effect of: With a history of fading on Sunday afternoon when in contention, he owns more Thursday value than anything on the weekend. Instead, I'm going with a (sort of) longshot as my favorite play here, sort of an ode to a combination of Sam Burns and Max Homa vibes.
Following his first victory on Sunday, Burns said, "Those moments in the past, they test you and you learn a lot from them." I've often preached over the years that while the public largely sees close calls as disappointments, players almost universally view them through a prism of promise; they understand exactly what Burns articulated about learning from those moments.
Here's to the belief that HV3, fresh off a T-2 in his most recent start at the RBC Heritage that was admittedly hardly a heartbreaker, is ready for similar validation of this belief. As for the correlation to Homa, who happens to be the defending champion of this event, which was canceled last year, Varner is a North Carolina native and Quail Hollow member, which in a way mirrors Homa's allegiance to his hometown Genesis Invitational, which he won earlier this year. We've long known that Varner has the game to compete with the world's best players.
While he doesn't own a great record at this tourney, he has finished 21st-or-better in four of his last eight starts, which suggests he might finally be ready for that long-awaited first victory this week.
Other OADers
Potential selections for one-and-done options.
Jon Rahm (+1000)
This might not be a very original OAD pick, but if you're not saving Rahm for a major, he's certainly viable this week. My pick to win last month's Masters, he still appeared in a daddy daze through three even-par rounds before a final-round 66 gave him a T-5 finish. Quail is just the type of track which should be right up his alley, though he's only seen it so far at the PGA Championship; his only previous start in this event came at Eagle Point.
Rahm tends to play tough courses better than most of his peers and while this one won't be considered treacherous, it has yielded a single-digit under-par winning total in two of the last six years at this tournaments. He should be playable in all formats this week.
Rory McIlroy (+1800)
He obviously hasn't played his best golf lately, but two wins and seven top-10s in nine starts at this event are too much to overlook. This is one that almost seems a little too easy, considering you absolutely want to use him in your OADs and might not want to use him at one of the big ones right now.
The proof is in the numbers; he loves this course and shows it nearly every year. And for those waiting to pull the trigger on live outrights, keep him in mind. Rory's third-round scoring average is 67.25 – more than four strokes better than his second-round average – which suggests he should be a target if lingering off the pace entering the weekend.
Lucas Glover (+8500)
If you'd rather not use up a superstar this week, Glover could be a nice contrarian pool play. The champion of this event a decade ago, he's made the cut in 12 of 16 starts, with five top-10 finishes.
Considering he hasn't won since that victory, it might be asking a lot to wish for a follow-up scenario this week, but he's playing well and should be able to climb the leaderboard on the weekend. I like him for top-10/20 props and in DFS lineups, as well.
Top-Five
One player to finish top-five.
Brian Harman (+900 for top-five)
His win at this event back in 2017 came at Eagle Point, a one-year-only host venue when Quail Hollow was hosting the PGA Championship. Even so, his record at this track is perfectly satisfactory, with a pair of top-25s and just one MC in seven career starts.
More important is his recent form, which includes a T-3 at The Players, T-5 at the WGC-Dell Match Play, T-12 at the Masters and T-13 at the RBC Heritage in his last four starts. Harman is running hot right now, but there's still time to jump on the bandwagon at a decent price this week.
Top-10
One player to finish top-10.
Will Zalatoris (+335)
If you really have to ask why, then you're doing it wrong.
Top-20
One player to finish top-20.
Doc Redman (+650)
Just when I thought I was out, they pull me back in.
I haven't been able to quit the good doctor since becoming enamored with his ball-striking numbers last summer, but an opening-round 81 at Harbour Town three weeks ago sure helped. That was the wake-up call I needed to stop betting Redman – or so I thought. Then he closed with a 3-under 68 at Innisbrook, a round which featured the best tee-to-green numbers of anyone in the field. That was enough to pull me back in.
I think Redman is ready to replicate a performance which saw him finish top-30 in eight of 12 events at one point last year.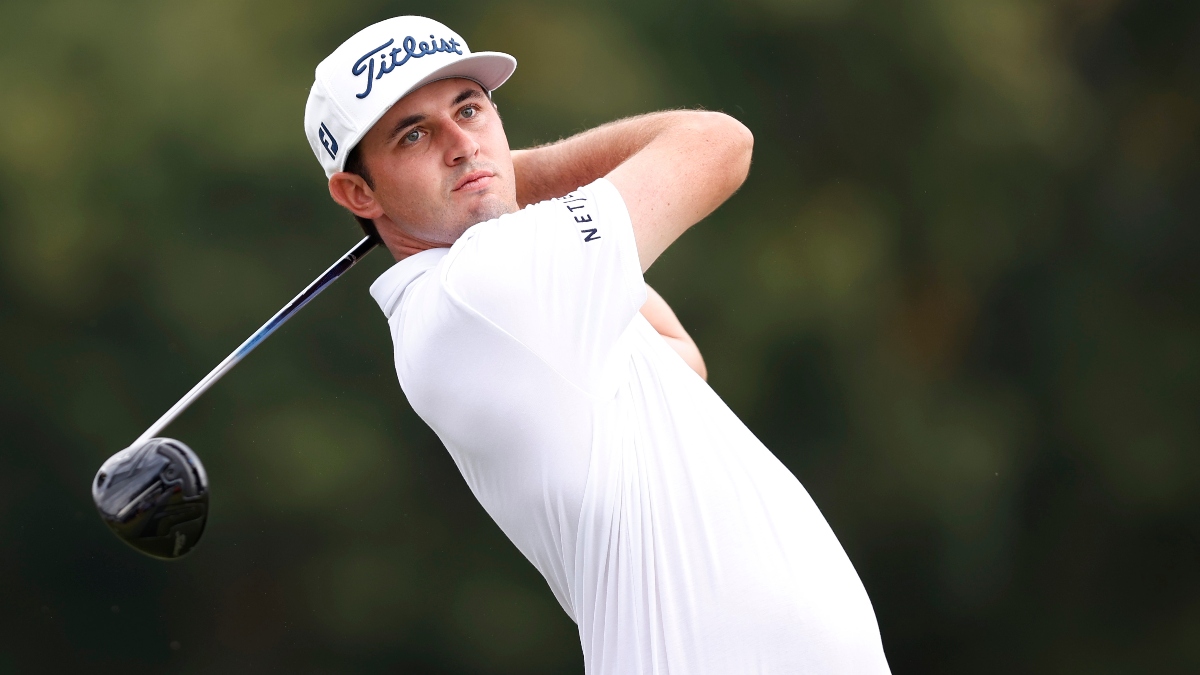 Top-30
One player to finish top-30.
J.T. Poston
With four top-30 finishes in his last nine starts, there's reason to believe Poston will similarly bring some of his better stuff this week, as he tends to play some of his more impressive golf in the Carolinas.
I wouldn't quite go all-in on him this week, but I do like a fairly conservative top-30 prop.
Top-40
One player to finish top-40.
Adam Schenk
Very quietly, Schenk has been trending in the right direction. He finished T-25 at the RBC Heritage, T-11 (with Tyler Duncan) at the Zurich Classic and T-18 at the Valspar Championship. Like Redman, his Sunday ball-striking numbers were exemplary, all of which suggests he's ready for another solid under-the-radar week.
DFS Free Bingo Square
A safe plug-and-play option for DFS.
Justin Thomas
Sometimes you play the chalk, sometimes the chalk plays you. OK, I don't totally know what that means, but it sounded good when I thought of it. Anyway, JT led every major ball-striking category during last week's Valspar Championship, but a balky putter kept him from finishing better than T-13. Returning to the scene of his lone major victory, it's hard to believe Thomas won't pay off as a top-of-the-roster lineup play.
There are enough intriguing lower-priced options that it shouldn't be too difficult to fit him under the salary cap.
DFS 'Dog
A lower-priced option for DFS.
Akshay Bhatia
Hey, I mentioned above that there are lower-priced options. Bhatia might not have the same accolades of those young players listed above, but give him some time.
In his six individual starts this season, the 19-year-old has finished 9th-MC-52nd-MC-30th-MC, a pattern which suggests a made cut this week. Already an above-average putter, if his iron game is on, he's a guy who should provide some cheap value this week.
First-Round Leader
One player to post the low score Thursday.
Webb Simpson (+2800)
In his last eight opening rounds at Quail Hollow, club member Webb Simpson, who lives just a few minutes from the course, has broken par six times, posting a scoring average of 69.50.
Throw in the fact that five of his 10 openers this season have been south of 70 and nothing higher than 73, and it feels like Webb is ripe to open here with another low one.
Matchup Man
One player who should beat comparable players.
Aaron Wise
There are a few different ways to view Wise right now. Those who see the game without a gambler's perspective will maintain that he's underperformed – at least over the past year. Those who do own that perspective will insist that he's just undervalued. Both can be right, of course, but his performance should start to eclipse his value at some point.
This feels as good a place as any, considering he finished T-2 here at Quail Hollow three years ago. I don't mind top-20/30 wagers, but he could be a nice play in head-to-head matchups against similarly priced players.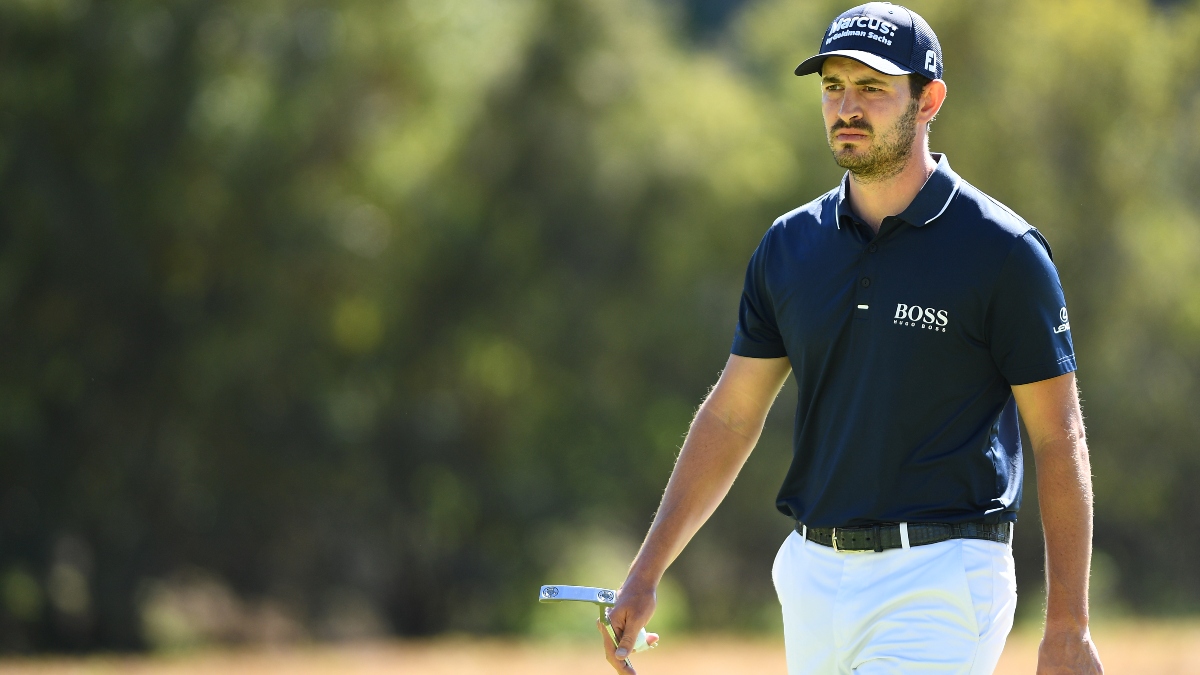 The Big Fade
One top player to avoid at this tournament.
Patrick Cantlay
This is a dangerous game and I admittedly already feel queasy about listing a player whose game I really like as a fade this week. But … Cantlay is coming off MCs in his last two starts, at both the Masters and RBC Heritage. I went back to see how he played after the last time he'd missed two in a row and had to go all the way back to 2014, when he was still an up-and-coming pro without a PGA TOUR card. (He MC'd at the Travelers Championship and Quicken Loans National, then finished T-23 at the Greenbrier Classic, none of which should matter much this week, really.) Though he finished T-33 in the 2017 PGA Championship at Quail, he's never before played this tournament, which suggests that he's searching for something. If you're looking for a bright side to this, it mirrors Hideki Matsuyama's decision to play last month's Valero Texas Open for the first time, which he parlayed into a Masters victory the very next week.
I'll be watching Cantlay carefully for similar progress this week. At his price, if you don't think he can win, then he's a fade. I do, however, think he can turn it around in a hurry. With the PGA Championship not too far away, don't be surprised if he takes some Hideki-like steps moving forward.
Off Tour
My favorite non-PGA Tour play of the week.
Patty Tavatanakit (+2800) to win Honda LPGA Thailand
The year's first major champion will arrive in her home country as a hero, undoubtedly the fan favorite in a much anticipated return. The 21-year-old plays some fearless golf, already elevating herself to 13th in the Rolex Rankings. She's also fresh off a T-3 finish last week that included scores of 68-65 on the weekend.
Patty T. might be the player with the biggest target on her back this week, the one with all eyes watching her every move, but that doesn't seem to faze her. We've got to think those weekend scores were achieved with one eye toward this week's event in Thailand and the hero should be keen on producing some more heroic stuff now.
How would you rate this article?
This site contains commercial content. We may be compensated for the links provided on this page. The content on this page is for informational purposes only. Action Network makes no representation or warranty as to the accuracy of the information given or the outcome of any game or event.