2022 Butterfield Bermuda Championship First Round Matchup Bets: Target Alex Smalley & Seamus Power
Credit:
(Photo by Eakin Howard/Getty Images) Pictured: Alex Smalley.
Welcome to the Butterfield Bermuda Championship! This is a tournament lacking star power near the top, and sportsbooks have tried to minimize their exposure to this event when you look at some of the hold percentages across the industry.
I don't know about you, but that doesn't sound like my ideal four-day weekend of golf gambling. However, there might still be a few ways we can sneak value out of this event.
132 players are in the field, and while the event does lack Stat Tracker – a tool used to highlight and show how a player is performing in all critical metrics for the week – doing our own in-depth research and recalculated projections might give us an edge in various markets pre-event over those who take a basic approach.
We see that potential come into play when we look at the long-term data for wind, par-3 scoring and historical performances at short venues. I created a model that placed a higher emphasis of importance on those categories than you will almost ever see from me at a weekly PGA TOUR track.
Our job now is to use that information to our advantage, so let's dive into the board for Thursday and see if we can pinpoint a few wagers for you to take to the window on day one.
If you aren't doing so already, you can find me on Twitter @TeeOffSports. There I will provide my pre-tournament model, a powerful and interactive data spreadsheet that allows user inputs to create custom rankings for golf. That sheet is free and released every Monday, so be sure to check it out and construct your own numbers from my database of information.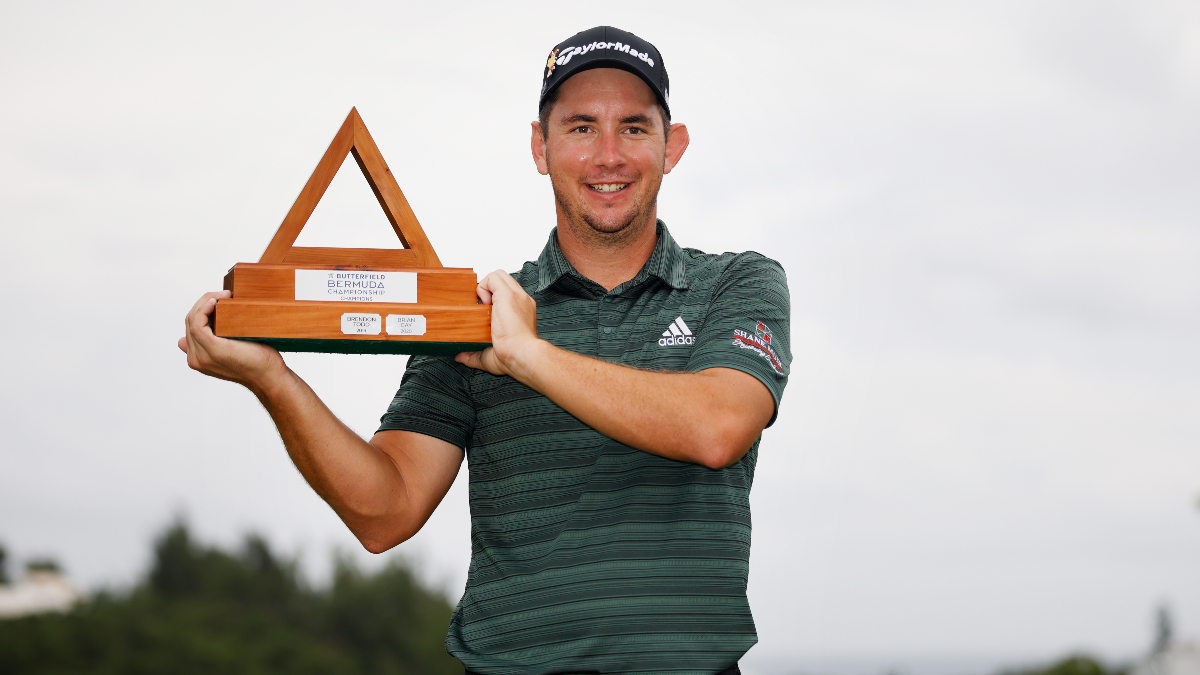 Bet the Butterfield Bermuda Championship, Win $200 (No Matter What!)
Round One Head-To-Head Wagers To Consider
I usually want 30 points of value on any play I recommend in an article, but to be honest, we aren't going to find that this week. There are minimal edges, but nothing jumps off the page to provide us that one fade candidate that is a shoo-in to take on in almost any matchup we uncover.
Part of that reason stems back to my takeaway that books are cautiously approaching the event from their own perspective by generating a board that attempts to avoid strong stances.
Books have done this by placing most golfers next to each other who have moved in unison throughout the week or by quickly shifting odds to territories that aren't able to be bet once they have any inclination of sharp money backing a player.
We see that with massive shifts taking place on two of my favorite options for the week, Alex Smalley and Patrick Rodgers, which can create a frustrating board for us to traverse through since shops are tying our hands on what is available. I will mention the three plays here that showed the most value for me on Thursday, but I would approach the day with caution for the reasons I stated!
#3: Lucas Glover -105 Over Garrick Higgo (bet365)
This play didn't make my official card for a few reasons, but I don't trust Garrick Higgo's floor output farther than I could throw it. It doesn't mean there isn't upside that can be found for a few days, and he certainly has shown an improvement over his baseline through his past 24 rounds, but I would have been more inclined to include this bet if Glover didn't have the same problems of his own when running this for a single round.
I had an accurate price of around -120 for Glover. We have 15 points of value if purely number shopping, equating to a 54.55% win expectation versus his needed ask of 51.22%, but it comes down to how much do you value around a 3% edge?
I am someone who grabs every advantage that I can find, so it will be a wager that I am on personally, but it wasn't enough for me to safely tout the play for everyone reading the article. I am very cognizant of handpicking the biggest advantages possible in most scenarios, although I did go a little against that this week with our following two choices.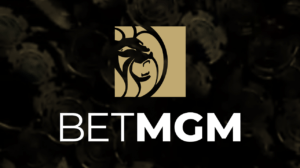 Bet the Butterfield Bermuda Championship risk-free up to $1,000.
#2: Seamus Power -125 Over Nick Taylor (DraftKings)
Technically, my model believes this is the most significant edge of the three wagers at its high-end output, but Seamus Power's recent form has left a ton to be desired. His negative trajectory for safety is never the first you want to talk about when jumping up in juice for a daily bet, but I am willing to ignore some of that for a few reasons.
Yes, I realize Power lost 7.4 shots with his irons during last week's CJ CUP, and while that is a concern, the fact that he has historically shown an increase on short courses to go along with being priced against one of the most significant fade candidates on my board in Nick Taylor does have me willing to overlook some of the negative traits.
On a typical week, this wouldn't make my official card, but I love that we are grabbing the No. 1 upside golfer in this field, according to my model. The fact that public perception of Power's floor has pushed him into a matchup against Taylor only boosts my willingness to step further out on a ledge than usual.
If I run this wager with no strings attached, Power grades closer to -155, but the problem does come into play when taking into account safety, and we see this quickly venture down into the -130 range. That is still enough to have value, but it starts getting very close if we look at this without the rose-colored glasses. I will say -135 to -140  is a safe estimate when we combine the ceiling and floor into one projection, but I am viewing this as a fade of Taylor above all else.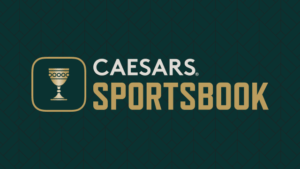 Get up to $1,100 back if your Butterfield Bermuda Championship bet loses.
#1: Alex Smalley -120 Over Byeong Hun An (bet365)
I have been waiting for a week when par-5 scoring wasn't as crucial to the dispersion of scoring for Alex Smalley, and we finally have it here at Port Royal.
It is going to be extremely challenging to find a market where Smalley isn't juiced beyond belief (I'd like to take some credit, even if I may have nothing to do with it), but a play against Byeong Hun An in round one at only -120 is going to be as good as you can find in the space if you are looking to get exposure to the American.
My model believes that through all three iterations of how I ran my data that -140 would have been a more accurate price, and we can push things up much further if we purely look at the high-end nature of these profiles.
Unfortunately, safety and overall assessments matter more for matchup bets, but Smalley is the top ball striker in the field, and his combination of reweighed par-3 production should keep him firing on all cylinders when others struggle – a category where he ranks second this week.
How would you rate this article?