Sobel: Reach Beyond the Stars When Handicapping the Memorial Tournament
Credit:
Soobum Im-USA TODAY Sports. Pictured: Ryan Moore
DUBLIN, Ohio — This week's Memorial Tournament ranks among the most important, most prestigious events on the annual PGA Tour calendar.
The tournament host and founder is none other than Jack Nicklaus, whose presence alone is enough to automatically elevate its profile. The venue is Muirfield Village, which might rank behind only Augusta National on the scale of Fairways You Can Eat Off Of.
Even the PGA Tour acknowledges that this tourney is more advanced on the hierarchy than others, announcing four years ago that the winner of the Memorial (along with the Arnold Palmer Invitational champion) would receive a three-year exemption instead of the two years offered to winners of other events.
"Our tournament has always been a significant tournament," said the admittedly biased Nicklaus, who added, "Most of the players [feel that way] or they wouldn't be here."
As a result, we tend to think of this trophy being reserved only for superstars who are playing at the top of their games.
Like so many ideas in professional golf, this one is skewed by the accomplishments of a single player.
Tiger Woods.

Jasen Vinlove-USA TODAY Sports
A five-time winner of the Memorial, Woods owns so much success here that his title total equals that of the second- and third-winningest players in tournament history.
None of those victories should have come as a surprise. Woods entered his five wins as the world's top-ranked player on three occasions, the second-ranked player once and, in his most recent win here in 2012, the ninth-ranked player.
Again, this is enough to skew the narrative.
The list of other winners at Muirfield Village is hardly a group of no-names, but when we investigate the numbers, we can understand that very rarely over the years has a highly ranked player not named Tiger won this tournament.
Here's the list of champions since Woods' first victory here in 1999, with their world rankings at the time:
1999: Tiger Woods 2nd
2000: Tiger Woods 1st
2001: Tiger Woods 1st
2002: Jim Furyk 23rd
2003: Kenny Perry 15th
2004: Ernie Els 3rd
2005: Bart Bryant 80th
2006: Carl Pettersson 51st
2007: K.J. Choi 32nd
2008: Kenny Perry 73rd
2009: Tiger Woods 1st
2010: Justin Rose 66th
2011: Steve Stricker 8th
2012: Tiger Woods 9th
2013: Matt Kuchar 9th
2014: Hideki Matsuyama 24th
2015: David Lingmerth 212th
2016: William McGirt 102nd
2017: Jason Dufner 65th
Of the 14 non-Tiger champions during this era, only three — Els, Stricker and Kuchar — were ranked inside the top 10 when they won this tournament. Players such as Furyk, Choi and Matsuyama were hardly out-of-nowhere winners, but none was inside the top 20 when they won. Even bigger names such as Rose and Dufner ranked outside the top 60.
Tally 'em up and these other 14 winners were ranked an average of 54.5. (That's just about equal to the current ranking of Luke List, who is in this week's field.)
If we remove the biggest outlier in Lingmerth, these winners averaged a ranking of 42.3 before their wins here. (The current 42? That would be Cameron Smith, also in this week's field.)
What does it all mean? I won't suggest you should completely overlook the gaggle of big-name players here this week — and yes, gaggle is the proper term. In total, eight of the world's top-10 players are at Muirfield Village, which means plenty of opportunities to lower the average winner's ranking from the above list.
If you're looking to pick one of those stars, I'd give Justin Thomas (+1300) — the current No. 1 — a slight edge. He finished T-4 here last year and could be on the verge of even bigger things.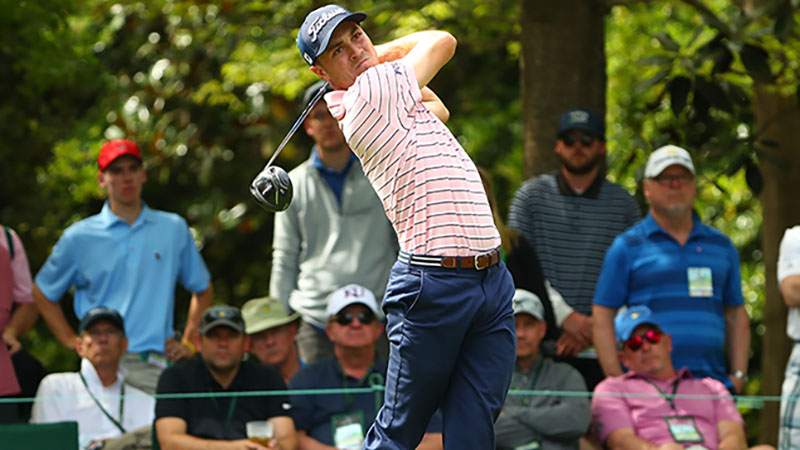 Rob Schumacher-USA TODAY Sports
Jason Day (+1250) is obviously in form and playing in his adopted home state at his home club this week, which should bode well. And then there's Rickie Fowler (+1900), whom I've touted so much this year that I'm almost certain he'll win only when I finally don't mention him.
Outside of those players, though, let's stick with that growing trend at this tournament and pick seven players a little farther off the radar who should provide some value this week.
---
Ryan Moore (+7500)
It was during his family's Super Bowl party in Scottsdale years ago — a few hours before his Seahawks decided to pass on the goal line against my Patriots — that Moore and I were casually talking golf. I asked him at which tournament he would pick himself, if he could only pick himself in one all year. At the time, it was an innocent question, just part of some throwaway small-talk at a party. But it has some significance this week, because Moore picked the Memorial. He hasn't won here yet, but he's posted some nice results over the years. He's in-form, too, with five top-30 results in his past six starts. And if you're into the whole numerology thing, he's currently ranked 66th — the same number as Rose when he won here eight years ago.
Charlouis Schwoostzelhuizen
It's often difficult to separate lifelong buddies Charl Schwartzel (+6000) and Louis Oosthuizen (+6000), so we might as well mash 'em up and keep 'em together here. Ever since Schwartzel received a putting tip from his Zurich Classic partner — wait for it — Oosthuizen, he's been playing much better golf, including a T-2 in his last start at The Players. Not sure if those tips went both ways, but Oosty has also been faring well as of late, with a T-5 last week at Colonial. So yeah, I like Schwoostzelhuizen, a guy who's won majors at both Augusta and St. Andrews during his career … so basically, Zach Johnson.
Marc Leishman (+3500)
Whenever I suggest Leishman, I feel like the pick needs an asterisk (*weather permitting). Windy conditions on a firm golf course? Give me the low-hitting Aussie all day long. Rainy conditions on a soggy track? I'll stay away. The conundrum this week is that the Columbus area is expected to receive a healthy dose of both wind and rain, which somehow boosts Leishman's profile while also negating it. Sorry, that's not much help, but maybe I just wanted to mention Leishman here because I'm so geeked at the prospect of him tearing it up around Shinnecock and Carnoustie this summer. You know, weather permitting, of course.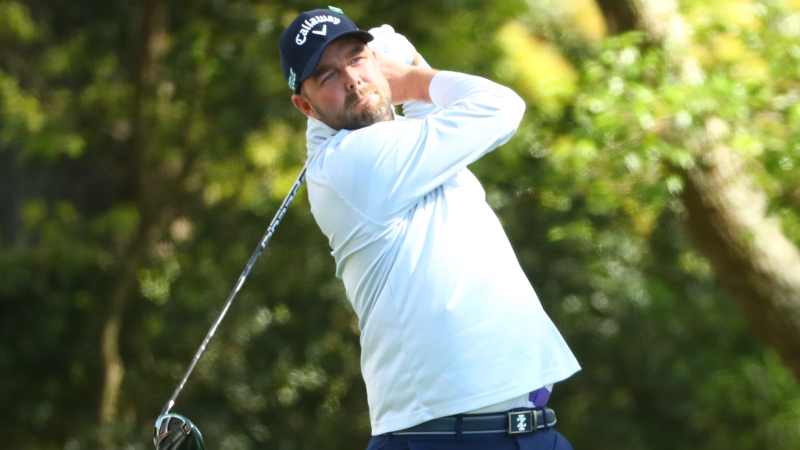 Rob Schumacher-USA TODAY Sports
Keegan Bradley (+9000)
There are some definite corollaries between the tree-lined Ohio tracks of Muirfield Village and Firestone. Bradley owns a tremendous record at the latter, with a win, a runner-up, a fourth and no finishes worse than T-17 in five starts, although he hasn't qualified for the WGC in three years. Coming off a T-7 in his last start at The Players, Bradley could be rounding into form at a perfect time. An extra motivational nugget to consider: Bradley is now ranked 72nd in the world and isn't yet qualified for the next two majors.
Kyle Stanley (+13000)
Five years ago, Stanley finished solo third at this tourney, then followed the next year by finishing 74th out of the 74 players who made the cut. He skipped the following two editions of this event — one by injury, the other by choice — then returned last year and finished T-6. He still seems more comfortable at "regular" tourneys than the big ones, as evidenced by four top-25s in his past six starts, the only ones not included being the Masters and The Players. This venue should be right up his alley once again this week.
Kevin Na (+7000)
Following a Texas two-step during which he finished fourth and T-6, Na is back in Ohio with some unfinished business, having lost in a playoff to Matsuyama here four years ago. Still not qualified for the upcoming U.S. Open, he'll need a top finish to avoid playing in a 36-hole qualifier on Monday. Slow-play jokes aside, there might be a few potential player's partners rooting him on this week.