Bermuda Championship Weather Forecast Report: Wet & Windy Week Expected at Port Royal
Credit:
Photo by Gregory Shamus/Getty Images. Pictured: Port Royal Golf Course
The cancellation of the Bermuda Championship pro-am on Wednesday was the first sign of many that weather will be a major factor this week at Port Royal.
Wind and rain will be consistent threats to the playing conditions through the tournament. Just on Wednesday, winds reached 31 mph with chances of rain throughout the night.
Knowing the weather when placing bets either pre-tournament or live during play is important. It can impact how you bet early vs. afternoon waves, and many golf handicappers are considering how players perform in windy conditions when computing their models for the week.
Here's what the weather forecast says for the week, courtesy of golfweather.com.
Thursday's Weather Forecast
Early in the morning, winds are expected out of the west from 21-28 mph. Rain is not expected throughout Thursday, although there's a 10% chance around noon local time. The weather report doesn't seem to indicate that rain would be much of a factor.
The later wave will still have winds over 20 mph, but the direction shifts slightly to more northwest winds.
Friday's Weather Forecast
Friday may be the best conditions of the day, with 0% chance of rain all day and winds below 20 mph.
The wind will be stronger in the morning in the 15-17 mph range, but that drops at noon to 10 mph. It could reach 12 mph later, but the afternoon wave could present slightly easier conditions.
Saturday's Weather Forecast
Rain will be a bigger factor on Saturday than Thursday or Friday. In the morning, there is no chance of rain with winds around 12 mph. However, the chance of rain hits 60% in the early afternoon. That impacts the leaders teeing off later in the day.
The winds will be out of the south, which is a change from expected direction on Thursday and Friday.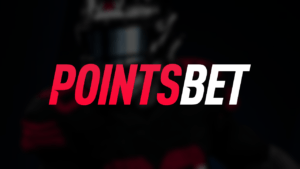 Bet the Bermuda Championship at PointsBet and get $250 FREE.
Sunday's Weather Forecast
There may not be a big enough Sunday lead to feel safe considering the expected conditions.
Thunderstorms are possible in the morning with a 60% chance of rain, plus winds up to 20 mph. Those are expected to come from the south, just like Saturday.
When leaders tee off later in the afternoon, winds will be around 19 mph. Rain isn't expected, but there could be wet conditions depending on what happened in the morning. Delays are also possible considering the possibility of thunderstorms.
As always, weather conditions can change daily — even hourly. Be sure to check for the latest updates before finalizing any wagers over the weekend.
How would you rate this article?