Sobel's 10 Takeaways from Riviera: Aussie Domination, Early Trends and Bryson's Surge
Credit:
Stan Badz/PGA TOUR via Getty Images. Pictured: Tiger Woods, Adam Scott
LOS ANGELES – In a tournament that at times seemed like everyone could win and other times seemed like no one could win, it was ultimately Adam Scott who outlasted his fellow contenders to win a Genesis Invitational title a decade-and-a-half after once winning it unofficially.
There are few gentlemen in the game like Scott, whose coolest-guy-in-the-room persona quickly eases into dude-next-door when you speak with him.
Following his victory, he spoke about getting his usual late start on the competition by making his debut this week and ridding himself of that monkey on his back after not winning a PGA Tour event for nearly four years.
It's always a bit self-serving to ask a major champion where a specific victory ranks in the moments after clinching it, but Scott handled that question perfectly, intimating, "As far as ranking this, it feels really good right now."
Let's get to 10 other takeaways from a tremendous week at Riviera.
---
Looking to bet on golf? Check out FanDuel, where Action Network users get a risk-free bet up to $500.
---
The Riviera-Augusta Correlation
As my colleague Josh Perry pointed out in his Genesis preview, there's a correlation between winners at Augusta National and those at Riviera, one which helps explain why Phil Mickelson and Bubba Watson have accounted for five combined titles on each of those courses. That connection led him to suggest Patrick Reed and me to pick Tiger Woods (I'll save the self-flagellation for this week's preview), but Scott – another Masters champion, of course — shouldn't have been too far from any radar.
If there was any reason to doubt him on a venue where he was once declared an unofficial winner due to it being a rain-shortened 36-hole event, it's only because Scott was making his first start of the year while every other top player in the field had already gotten his feet wet. As he's preached so often in the past, though, and proved once again this week, quality beats quantity every time.
Aussie! Aussie! Aussie!
Scott becomes the third Australian player to win on the PGA Tour this year and while the simplest connection between him, Cameron Smith and Marc Leishman is that they're all world-class players and deserving champions, there might be a little more to it, too.
There's long been an idea that, even though these players travel the globe and in the case of these specific three guys, don't even live in Australia anymore, their biorhythms still understand it's their summer while players from the Northern Hemisphere are still shaking off the winter cobwebs.
If you're not buying into that idea considering they all live in warm-weather climates anyway, here's a more tangible observation: Each of these three played in their home country in the Presidents Cup just two months ago. It might not be a coincidence that a later date than usual has led to a higher number of those competitors winning quickly this year.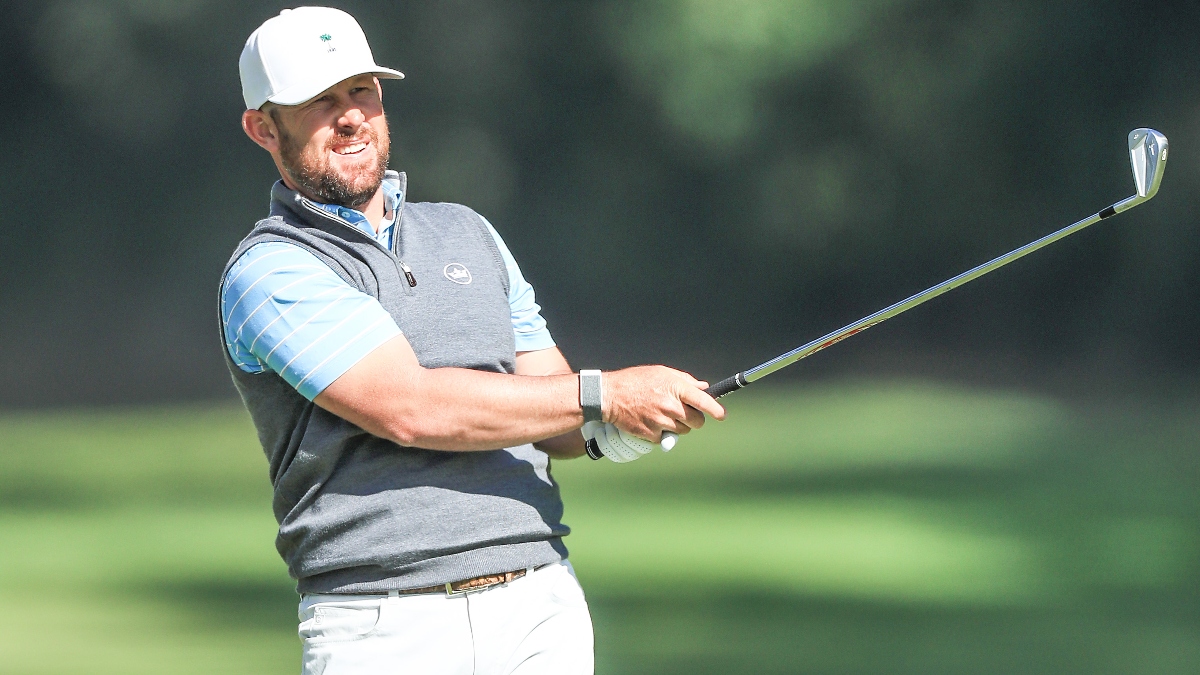 The Story Behind the Scott Brown Steam
On Saturday evening, I was introduced to a Riviera CC employee whose friend had been the walking scorer for Scott Brown during the Monday pro-am – yes, the one on Monday, not Wednesday. The scorer told the employee and one other mutual friend all about how Brown had shot 63 in 30 mph winds, including a hole-in-one on the 16th.
The three of them pooled their money, putting down bets on Brown to win at 400-1, plus top-five, top-10 and top-20. Well, the outright wager didn't come through, which I'm told would've netted something in the range of $30,000. But with a runner-up finish, Brown earned himself three new fans, as they cashed each of the other three bets.
When I asked Brown if Monday's performance led to his Sunday finish, he wouldn't quite go that far, but did say, "I did play really well in that pro-am. It was a fun day." For those of you into these kinds of things, Brown will play the Puerto Rico Open this week, site of his lone win in 2013 and a few other strong finishes.
Odds and Ends for the West Coast Swing
We're now done with the West Coast Swing, which offers an opportunity to examine where each of the winners ranked on oddsmakers' boards entering their victories. Via GolfOdds.com:
What can we glean from all of this? Well, not much. There are no real patterns or trends. Zero favorites won, though we did have two winners from very close to the top of the board. We also had two triple-digit-priced players win. Then there were three others between 30-1 and 50-1.
If nothing else, this small sample size might wind up being emblematic of the PGA Tour over the long haul. Some near-faves, some longshots and a bunch of players right in between.
DJ's Sunday Scaries
It was right around this time last year when it was all the rage to hypercriticize Rory McIlroy's final-round play – I was guilty of it, too – which tended to quiet down when he won The Players. So, I'd be very careful with doing the same in regard to Dustin Johnson right now, but it's worth noting that in contention at Pebble Beach last week, he shot a final-round 78 to finish T-32 and in contention this week shot a final-round 72 to finish T-10.
Now, DJ has won enough times and proven himself as a worthy closer that we shouldn't get too, well, hypercritical of his Sunday performances lately, but it's at least worth keeping an eye on as we move closer to the majors.
---
Check out BetMGM, where Action Network users get a risk-free bet up to $500.
---
Bryson DeChambeau Is Close
Bryson DeChambeau hadn't even made the turn Sunday afternoon when I'd already written the part of this week's WGC-Mexico preview on how I believe Bryson is on the verge of some very big things, very soon. Then he went and played the back-nine in 2-under 34, finished T-5 and showed that the "verge" might've already started.
"Absolutely," he said after the round when I suggested as much. "There's no doubt about that in my mind. I'm excited for the future." He then spoke about using a heavier driver this week that he was able to better control, one which led to him ranking third in the field in strokes gained off the tee. That could be a huge key for him moving forward.
The Stage-Setter
One of my biggest golf analyst pet peeves is when one of the early holes in a round is described as "key" or "crucial." First off, they all count the same. Secondly, if any holes are less crucial, it's the early ones for the sheer fact that there's more golf left to play afterward. That said, I contended throughout the week that the par-5 opener at Riviera was a true momentum-setter, because scores ostensibly ranged from eagle to par, changing the tone of the leaderboard immediately. Case in point: The top four on the closing board played this hole in a combined 5-under.
Those who could only manage par included Max Homa and Dustin Johnson; just imagine how their rounds would've been different if they'd started with a red number. I'm not suggesting that other courses should ever be rearranged to open with a reachable par-5, but it sure makes a major impact right away.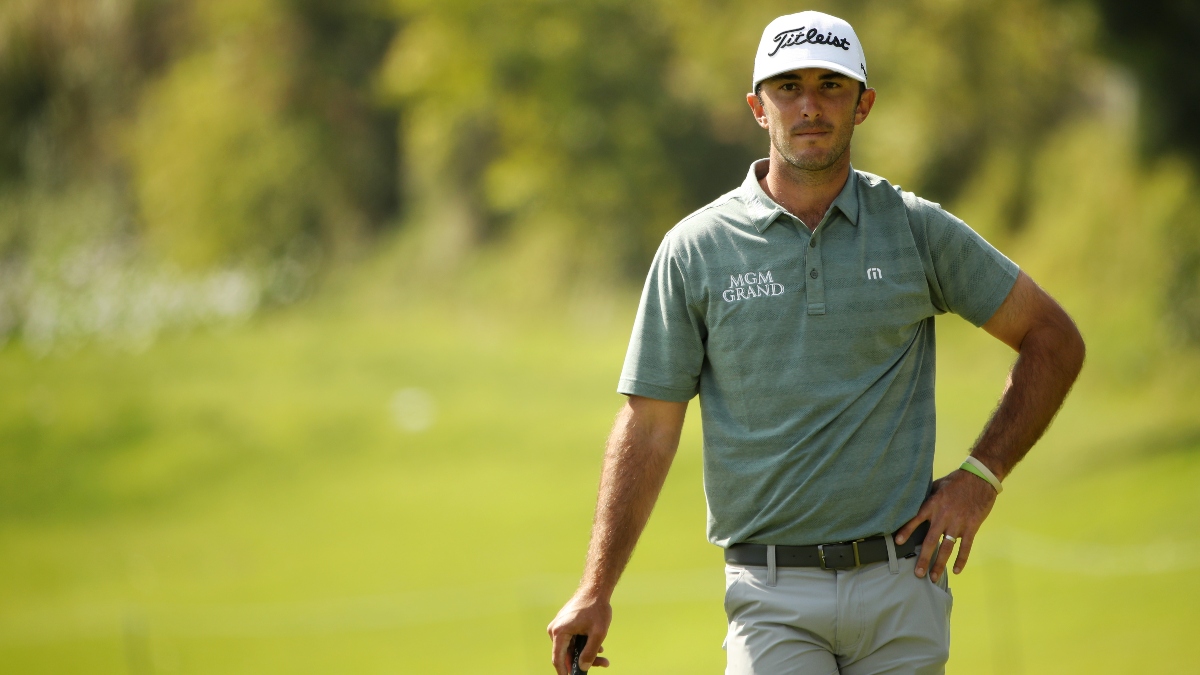 Max Homa Keeps Balling
Speaking of Homa, he is flat-out balling lately, a stark contrast to how he played in the wake of his first career PGA Tour victory last year. The biggest difference is his weekend scoring. Quite frankly, last year he wasn't seeing many weekends; this year, he's going low during 'em. In his last seven starts, Homa owns a third-round scoring average of 67.29. A few of those were followed by ugly Sunday scores, but in his last four he's cleaned that up, too, averaging 69.75 in those final rounds.
When I asked Homa if he's bringing a different mindset to the weekends, he said, "I've been trying to remind myself that it's 72 holes and if you're leading by 10 and shoot 95, it's not a very good week. So, trying to remind myself that every hole counts and if I'm going to play great on Saturday and Sunday, then that's how it's going to be."
Tiger Isn't Worried
My final takeaway on Tiger Woods' week, which concluded with the tournament host finishing dead last of those who made the cut: If he's not too worried about it, then we shouldn't be, either. At various times this weekend, Tiger admitted he felt stiff, admitted he should've arrived in L.A. earlier, admitted he just wants to get his game in shape for the majors and admitted he's glad he decided against competing in Mexico this coming week.
At no point, though, did he seem overly concerned about the long-term ramifications of playing so poorly. If anything, he appeared resigned to the fact that he'll never putt the Riviera greens the way he does on other courses. There might someday be a minor hole on Tiger's resume because he never won his original hometown event, but if we're searching for potential short-term repercussions from his performance, that might wind up being a foolish proposition.
Broadcasting 101
There's always going to be griping from fans during a PGA Tour broadcast, more during a final round, even more during a final round on CBS and much more during a final round on CBS with a bunched leaderboard. That's just how it is. I'm not going to blindly come to the defense of the networks, but I do liken it to advice I received before my wedding:
Do you plan on saying hi to every guest who's coming?
Of course.
Maybe speak with them, for what, five minutes each?
Sure, it's the least I can do.
And how many people are invited?
About 180.
Do the math.
If we do the math on more than a dozen players in contention on a Sunday afternoon, it stands to reason that the telecast is going to miss a few shots. That said, read the next word in your best Stephen A. Smith voice … HOWEVAH … when one of the co-leaders cold-tops a 3-wood 129 yards on one of the world's most iconic holes, um, that probably needs to be shown on TV.
Social media was (rightly) mad at CBS for not even showing this on tape later on – and I can't blame anyone for not liking it. That literally never happens on the PGA Tour, let alone to a guy leading the damn golf tournament on a Sunday afternoon.
I try to offer the benefit of the doubt in certain situations, but there's no excuse for not showing this.
How would you rate this article?