LIV Golf Players Want to Have Their Cake and Eat It Too
Credit:
Via Joe Maher/LIV Golf/Getty Images. Pictured: Ian Poulter
There are few signs — personally, at least — for how mind-numbingly polarizing the LIV Golf Invitational Series has become than the fact that I'm on a peaceful summer vacation, lounging by a serene pool, and still couldn't help myself from keeping a close eye on recent developments. This led to tweeting about those developments, which in turn led to writing the column you're reading right now.
Hey, at least the view is nice.
Maybe that says more about me than the current cyclonic state of the game, but let's ignore my inherent character flaws in favor of analyzing the upstart league's latest conundrums.
The most common question I've heard concerning the LIV Golf Invitational Series over these past few head-spinning months isn't regarding anything inside the ropes, but more about its long-term impact on professional golf's highest level.
Think about that for a second: This is a golf tour for which the entire conversation has revolved around potentiality, not the golf itself — and if you don't believe that, then just try to name the 36-hole leader at Pumpkin Ridge last week or the eventual winning score or even which event comes next on the schedule.
It's impossible to peer five years into the future of LIV Golf when news surrounding it changes every five minutes. Let's instead focus on the here and now, as three players — Ian Poulter, Justin Harding and Adrian Otaegui — were granted a temporary stay.
This allows them to compete in this week's Scottish Open, an event co-sanctioned by the PGA and DP World tours, after they'd previously been removed from the entry list, while others joined them before tee times were released on Tuesday.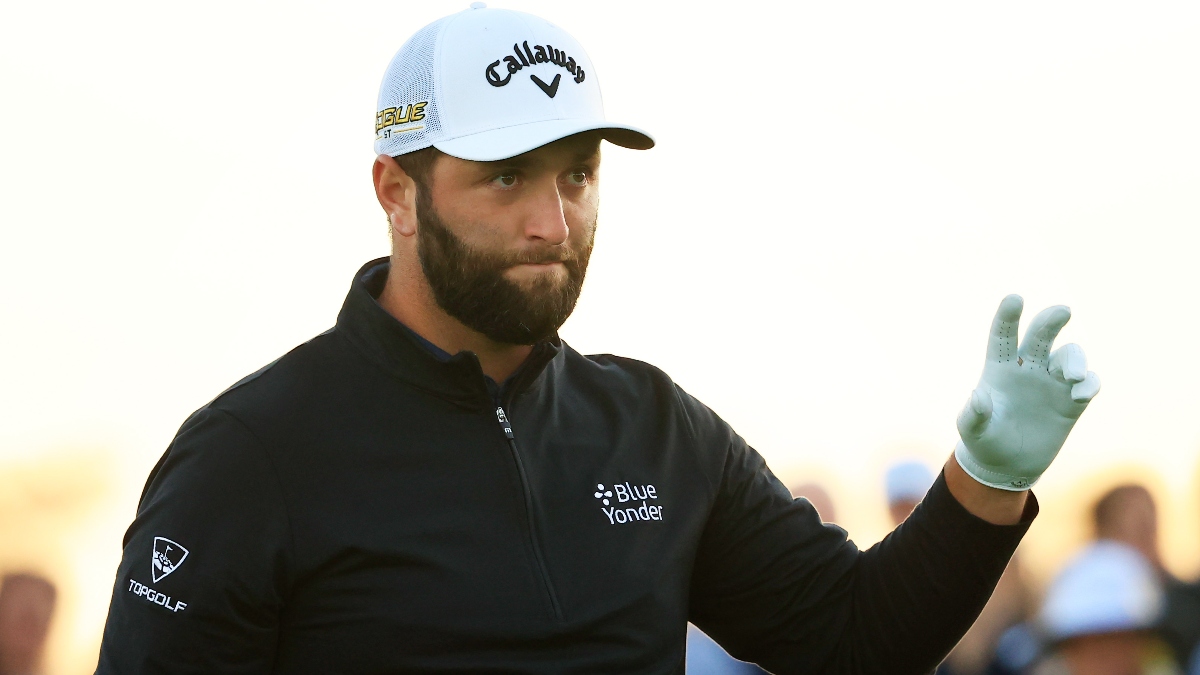 Bet the Scottish Open, Win $200 (No Matter What!)
It should serve as a bit quizzical that for a group of players who have largely explained how playing fewer tournaments was a massive selling point, some are taking legal action to add events to their schedule. Sure, as many have pointed out, it's about the ability to play whenever/wherever they'd like, not simply wanting to play more golf, but these two points are not mutually exclusive.
The truth is, the "playing fewer events" refrain is shallow, at best. While there are only eight tournaments on this year's LIV schedule, they are compacted into a five-month period. The consensus is that the schedule will expand to 12 events next year and 14 in following years. Add in potential qualification for the four majors, and these players are at some point beholden to competing in more tourneys than the 15-event minimum for PGA TOUR members.
"It's ridiculous to hear some of these comments some of these guys made, saying, well, 'This allows me to play less tournaments, I've played 30-35 weeks a year,'" said Billy Horschel, a PGA TOUR mainstay, who also referred to some LIV players as hypocrites.
"No one's forced you to play that many events. The PGA TOUR says 15 events minimum. If you keep your card in those 15 events, then that's fine. If you want to play better or you want to play more so you get a chance to win the FedExCup? So be it. So be it. No one's made you play that first playoff event to miss family obligations. No one has."
With LIV Golf CEO Greg Norman rightly declaring this the first-ever free agency in professional golf's storied history, there's been plenty of discussion lately about freedom. Again, though, this feels a bit counteractive to the movement, as LIV players under contract presumably must compete in every LIV event — unlike other tours, of course, where independent contractor status allows them to pick and choose their appearances.
Therein lies yet another contradiction.
Many of the current LIV players — not all, but many — have signed contracts with the upstart league, essentially relinquishing this position as an independent contractor. And yet, they've now ironically started taking legal action to recover the very status they previously owned. Undoubtedly, this will be a lengthy legal process with plenty of twists and turns and these players fighting for a right they'd always been granted.
To want your cake and eat it, too, is a universal human desire. To want your cake, eat it and wipe away the crumbs with leftover piles of cash from these massive LIV contracts is hardly inhumane.
We shouldn't begrudge these players the opportunity to seek an ability to compete anywhere, anytime they want, but we can at least take note of the paradox.
It's all part of the allure right now — maybe not to the golf itself, but the topic. The questions and the debates and the legal actions will continue to permeate professional golf and consume those who follow it. The speculation of long-term impact keeps those fires blazing, even on a peaceful summer vacation by the pool.
How would you rate this article?
This site contains commercial content. We may be compensated for the links provided on this page. The content on this page is for informational purposes only. Action Network makes no representation or warranty as to the accuracy of the information given or the outcome of any game or event.