Professional Golf's Uncertain Future Casts a 'Black Cloud' Over the U.S. Open
Credit:
Steven Paston/PA Images via Getty Images. Pictured: Phil Mickelson.
BROOKLINE, Mass. — It happens before every major championship. The hyperbole machine gets cranked up a few notches as we collectively fawn over the "unprecedented" number of potential storylines which could take place by week's end.
No such hyperbole is needed for this one.
It's safe to say that professional golf has never contested a major championship under such a dark cloud of uncertainty, with the PGA TOUR trying to survive – and thrive against – a hostile takeover from LIV Golf, the upstart league continuously threatening to sign more players to outlandishly lucrative contracts.
Word on the mean streets of Brookline is that six top-25 players are already in serious negotiations with the LIV Tour. Or maybe it's eight. And maybe they're already inked.
Hell, it could be a lot more by the time you're reading this. It all depends on which gossip you believe.
Such is life in the awkward world of golf right now, when the name of a major championship isn't even mentioned until the sixth paragraph of a column written fewer than 24 hours before the first tee shot is struck. (It's the 122nd U.S. Open Championship, by the way.)
That doesn't mean we can't wish it was the other way around.
"I think it kind of sucks," two-time U.S. Open champion Brooks Koepka told the assembled media. "You are all throwing this black cloud over the U.S. Open. It's one of my favorite events. I don't know why you guys keep doing that. The more legs you give it, the more you keep talking about it."
Nobody disagrees with Koepka, as we'd all prefer to discuss the tournament that's taking place as opposed to what's becoming an increasingly fractured future. I'd suggest his animosity is misdirected, though. Instead of chiding the media who are reporting the story, perhaps the ire should be pointed toward his fellow players who are continuing to let this news linger by entertaining these offers.
The latest rumor mill has LIV Golf broaching the DP World Tour (formerly the European Tour) about a potential partnership, a curious development considering the DP World Tour is already in a partnership with the PGA TOUR.
In response, the DP World Tour issued a statement Wednesday morning, explaining: "We are aware of some reports in the media that DP World Tour Chief Executive Keith Pelley attended the event at Centurion Club last week. This is categorically untrue as Keith was in Sweden attending the Volvo Car Scandinavian Mixed tournament." None of which exactly quells any of those rumors.
It does help demonstrate, however, that while we might share in Koepka's exasperation and yearn for the good ol' days, when the final hours before a major championship would be spent analyzing the course and breaking down the list of contenders and fruitlessly trying to appraise the final winning score, there are some obvious and necessary reasons why our attention has been diverted this week.
"This has been such a big distraction," said Collin Morikawa. "It's enjoyable to talk about it, because we all like gossip, right? We all like the drama. At the end of the day, that's what it is. We're all trying to assume or make assumptions or make guesses about what this or that or who is going or what's going to happen next. We know just as much as you. We really do."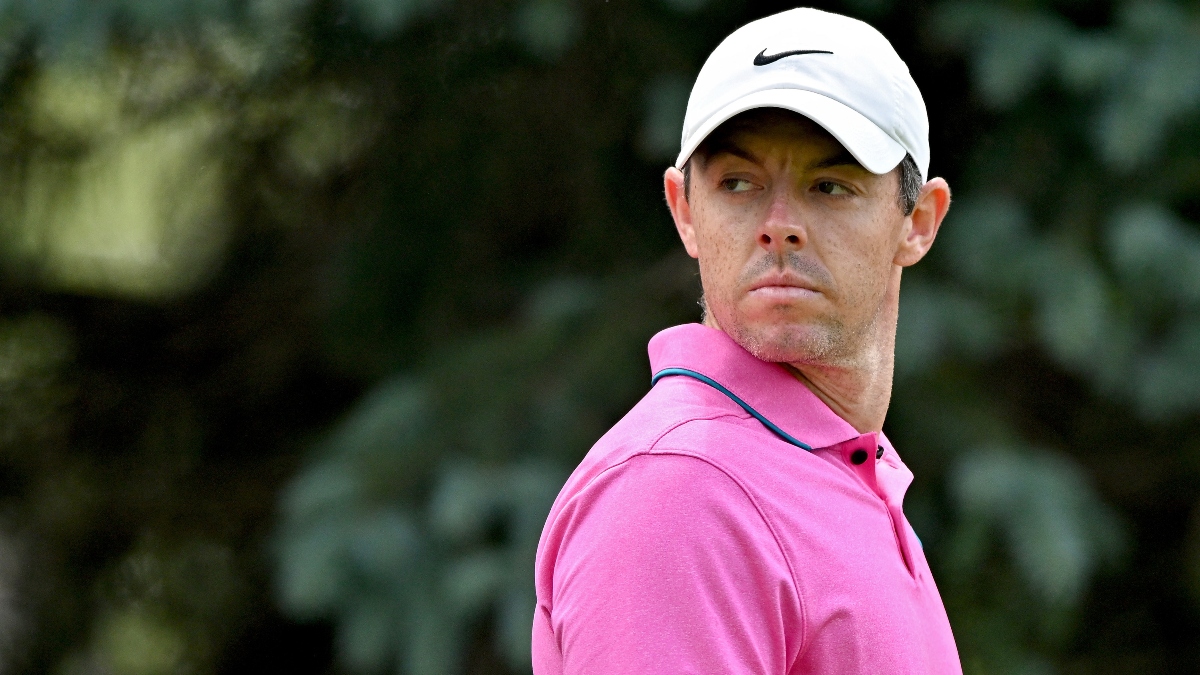 Bet the U.S. Open, Win $200 (No Matter What!)
Therein lies the breadth of the situation. Golf has rarely been subject to a topic so polarizing. This is the perfect storm of debate swirling between those who believe professional golfers shouldn't help a government's sportswashing campaign and those who believe professional golfers should chase whatever riches a free-market economy offers.
It could all lead to an entire tournament flush with underlying subplots. Can you imagine a leaderboard littered with objectors and defectors? Let's say, Rory McIlroy, Justin Thomas and Jordan Spieth battling for position against Dustin Johnson, Bryson DeChambeau and Phil Mickelson. Perhaps there could be a playoff between one player who's spoken out against chasing the money and another who's in the process of counting it.
This week's U.S. Open could provide some seriously unprecedented storylines, no air quotes necessary. The professional golf world is facing uncertain times right now, and for the first time ever, a major championship is smack dab in the middle of it.
No hyperbole needed.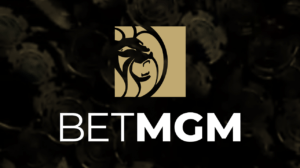 Bet the U.S. Open risk-free up to $1,000.
How would you rate this article?
This site contains commercial content. We may be compensated for the links provided on this page. The content on this page is for informational purposes only. Action Network makes no representation or warranty as to the accuracy of the information given or the outcome of any game or event.