Ryder Cup Decisions Should Be About More Than Who's Hot & Who's Not
Credit:
Jared C. Tilton/Getty Images. Pictured: Kevin Kisner.
Every two years at this time of the summer, like clockwork, we collectively start spewing scalding hot takes on whether Player A is really the 12th-best American golfer and "deserves" to be part of the Ryder Cup team or whether Player B is really the better fit for the squad. Of course, it took a global pandemic to push that clockwork back an extra year this time.
The latest take session swirling around is a debate over the potential assets of Wyndham Championship winner Kevin Kisner, who outlasted five others in a two-hole playoff Sunday afternoon.
Kisner is a fan favorite – the type of guy we'd all like to play a six-man E-9 with, while consuming plenty of cold beverages and laughing over the massive number of bets being offered. He's the guy who made famous the line, "This ain't no hobby." Essentially, he's one of us, if only we trash-talked better, backed it up more frequently and rolled in tons of putts all the time.
All of those things – his intensity, his match-play record, his ability to mesh with any teammate – are terrific reasons for U.S. captain Steve Stricker to think about naming him to this year's roster. And there's no doubt that if Kisner wasn't already under consideration, then he certainly is now.
What I don't like about him is that he's the same guy who earlier this year said, "I'm not going to win at Bethpage Black or Torrey Pines." The unsubtle insinuation is that those are bombers' tracks and he is decidedly not a bomber. We can debate exactly where this year's host course Whistling Straits ranks among the big-boy courses, but here are two inarguable facts: It played over 7,500 yards when it hosted the PGA Championship six years ago, and Kisner missed the cut that week.
Neither of those things should impugn him or his prospects of making the team, by any means, but it does underscore a bigger point here: Too often these wildcard selections have been based on who "deserves" it or what is "right" or what "should" be done. Essentially, most U.S. team decisions over the years have frequently paralleled the popular vote. Maybe they aren't made specifically to draw the least amount of criticism, but that's been a definitive pattern.
Which is ironic, considering they all tend to draw a healthy dose of criticism by week's end.
To simplify: These picks shouldn't be about rewarding the players who won tournaments or those who accumulated the most ranking points outside of the guys who qualified.
The only consideration should be naming players to the team who are best equipped to help win. That's all.
Three years ago, other than a few moans about Phil Mickelson's presence, then-captain Jim Furyk's four extra picks were widely lauded, as if they were all no-brainer selections. Maybe they were, and maybe all of this is Monday morning quarterbacking, but a few weeks later, his team arrived at Le Golf National and quickly realized that it barely had any players who were fit for the course.
This should be an especially understandable concept for the game's growing number of fans who also bet the sport on a weekly basis. From course yardage to type of greens to past results, we regularly study which players are suited for specific courses. When the Ryder Cup comes around, though, we tend to let our personal biases take over and instead offer our suggestions based on intangibles like mindset and grittiness.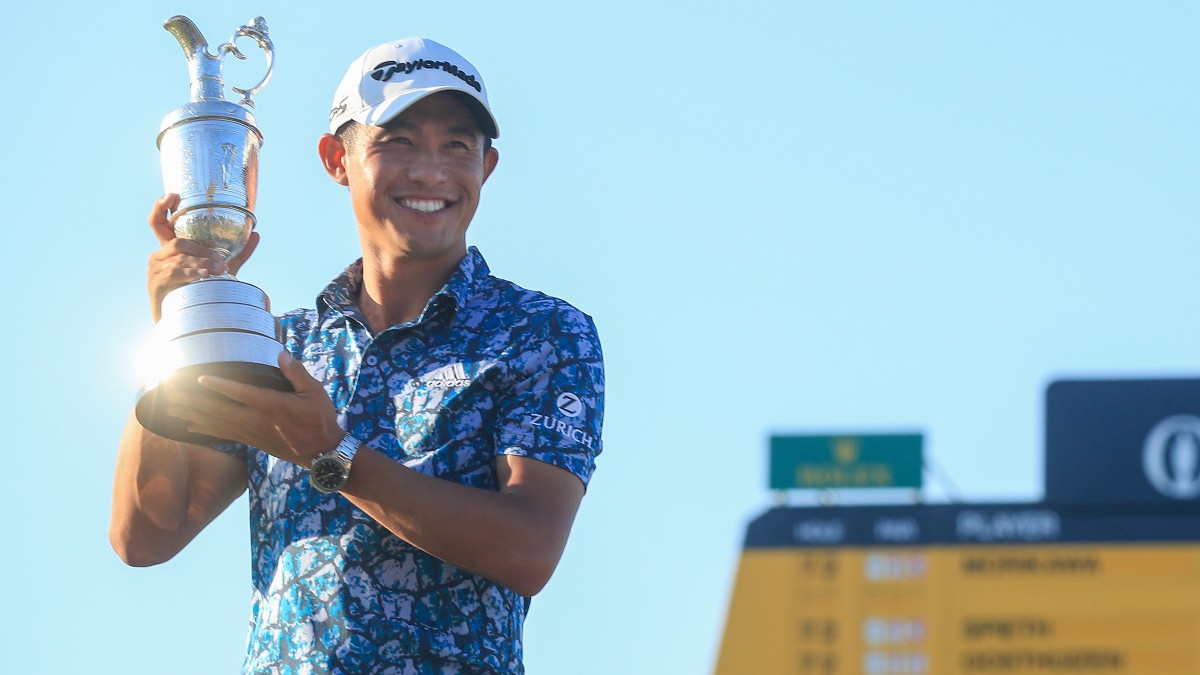 None of this, once again, is to suggest that Kisner couldn't – or won't – be a valuable member of this year's team. Personally, after the currently qualified top-six of Collin Morikawa, Dustin Johnson, Bryson DeChambeau, Brooks Koepka, Justin Thomas and Xander Schauffele, I'd have Jordan Spieth, Patrick Reed, Daniel Berger, Jason Kokrak and Sam Burns as my first five right now, with Kisner perhaps the final front-runner in a crowded group that includes Patrick Cantlay, Harris English, Webb Simpson, Tony Finau, Scottie Scheffler, Billy Horschel and maybe even Mickelson.
What I disagree with is the tired suggestion that these picks should identify the "hot" players who have been faring the best leading up to the three-day competition. That might be a sensible strategy on the surface, but I'd counter with this: Exactly seven days before winning Sunday's playoff, Kisner lost a whopping 7.86 strokes to the field with his approach shots in Memphis.
The point is, "hot" doesn't last. Results vary wildly from week to week, so a mid-August victory hardly has any bearing on late-September success.
With a record half-dozen wildcard selections, the thought process shouldn't simply be about who's best or who's hot. It's about preparing the entire lineup.
Sure, the captain and his cadre of cohorts need to be flexible and adjust as necessary, but there should be a plan in place when making each of these decisions.
Maybe Kisner could play the steady influence in fourballs to Koepka's aggressiveness in the most no-nonsense pairing since the days of Ben Hogan. Perhaps Kokrak's length off the tee and alpha-dog persona make him a natural foursomes partner for Johnson. And yes, we can assume that Spieth will be named to the team no matter what, but a pending four-session partnership with good buddy Thomas could render him even more of a lock.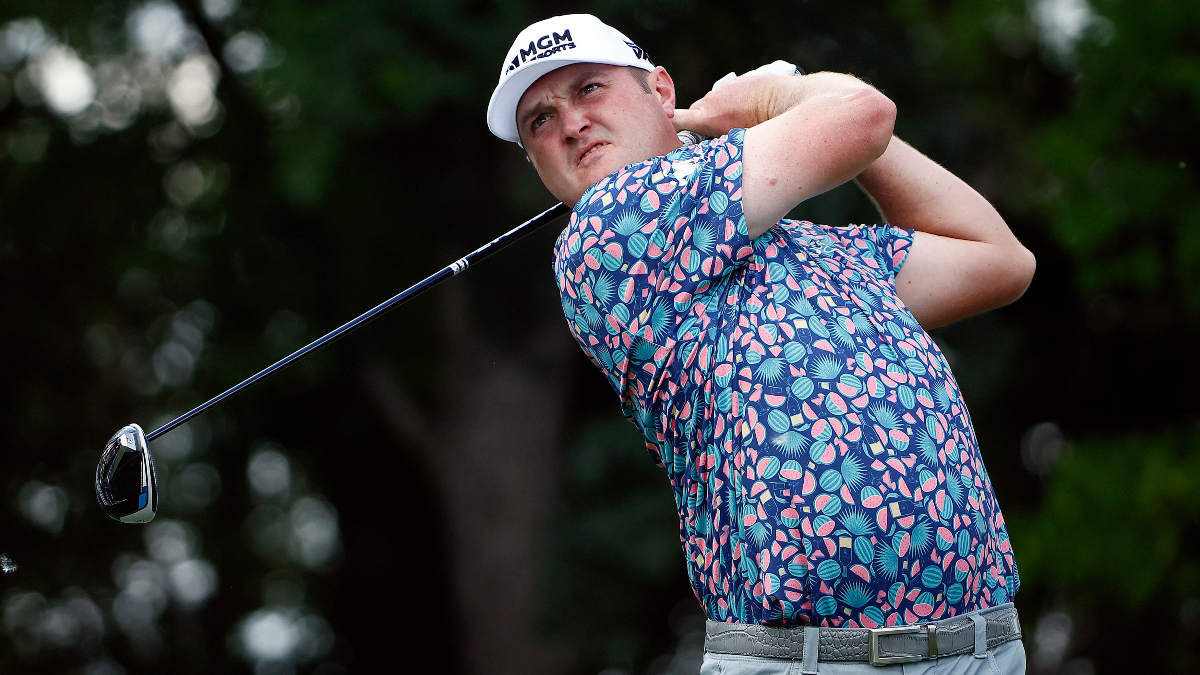 These are the little tricks which, when we're trying to decipher why the Europeans have edged the Americans more in recent years than vice versa, we can point to and see a difference. If we've learned anything over these past two decades, it's that having the higher-ranked players on the roster and being the obvious betting favorite ahead of time repeatedly have no impact on the final outcomes.
The latest debate – until another candidate shoots up the leaderboard in a few days and starts a new one – is about whether Kisner should be a part of this team, with only a few more weeks to decide the captain's picks. Some will suggest that he owns the perfect mindset; others will insist that he's not a great course fit. I agree with each of these assessments, as noted above.
Really, though, we should be asking better questions – and hopefully these are questions that Stricker is currently contemplating with his cabinet members.
Why should a specific player be on this roster? How will he help the team win? With whom will he play in partnered matches? What definitive role will he play?
Even though this is a team of all-star golfers, it's not an all-star team. This isn't about simply naming the best – or most deserving – players to the roster and letting them enjoy the spoils.
The goal is to win, of course. Like any team trying to win a championship, attaining that goal will require planning, preparation and proper decision-making.
How would you rate this article?
This site contains commercial content. We may be compensated for the links provided on this page. The content on this page is for informational purposes only. Action Network makes no representation or warranty as to the accuracy of the information given or the outcome of any game or event.