2022 U.S. Open Recap: 10 Takeaway from Action-Packed Week in Brookline
Credit:
(Photo by David Cannon/Getty Images)
(Photo by David Cannon/Getty Images) Pictured: Matthew Fitzpatrick.
BROOKLINE, Mass. — An action-packed week that culminated with a nail-biter of a final round. The 122nd U.S. Open was a thing of beauty.
Not to wax too poetic, but this is why we watch sports, for the edge-of-your-seat entertainment and thrilling conclusions — and yes, you're more than welcome to read between that not-so-subtle line and apply it toward other current events circling around professional golf.
Here are my 10 biggest takeaways from a terrific U.S. Open:
1. Let's start with this week's champion.
A bit short and young-looking for the age, the winner proved throughout all four rounds to be a fierce battler, never backing down from the contenders.
I'm describing The Country Club, of course — the biggest winner of the tournament. Playing just 7,254 yards, it continually befuddled the world's best players without embarrassing them.
Great shots were rewarded, but it wasn't just bad shots that were punished. Even just mediocre swings ended in dismay for the purveyor. And it didn't hurt that the entire weekend offered the feel of an Open Championship backdrop.
All credit to the USGA for setting it up to a level that was daunting, yet playable. We're only a few years removed from this event serving as an annual whine-a-thon when competitors believed it was unfair, but the hiring four years ago of former pro Jason Gore has influenced this relationship in a positive manner.
Really, though, there's not much to complain about anymore, at least not this year, as TCC was hardly unfair at all. Sure, the scores may seem a bit un-U.S. Open-ish, with the winner at 6-under and nine players under par, but if that's the line of collateral damage, we can handle it.
2. I strongly believe that The Country Club should be part of any U.S. Open rotation.
Yeah, yeah. I know I'm just echoing the sentiments of, well, almost everybody, but can't we all be right for a change? The USGA has already declared Pinehurst, Pebble Beach and Oakmont as "anchor sites," meaning they'll each continue to be part of a rotation that isn't really a rotation.
I'm sure a lot of observers will simply say, "OK, cool, put this one on the list, too, and now we'll have four," but it's not that easy. Two potential issues could be lurking.
The first is that, much like Merion, which hosted in 2013, TCC is a smaller piece of property, allowing just 25,000 spectators per day and fraught with all sorts of logistical issues. That's obviously not enough to sway the USGA, but it's enough to factor into any decision.
The second is that the organization is seemingly trying to avoid any Northeast bias. Venues such as Shinnecock Hills and Winged Foot aren't going anywhere, but the every-other-year pattern could be too aggressive for their liking.
Again, I'm absolutely advocating for more editions of this event at TCC; I'm just offering some explanations as to why it's not such a slam-dunk decision.
3. OK, now let's get to that other winner.
Prior to last week, when Rory McIlroy barely overtook him, Matt Fitzpatrick was leading the PGA TOUR in totalstrokes gained. While victories are always going to be the greatest achievement for a golfer, this statistic ranks as perhaps the greatest barometer of judging performance.
It should come as little surprise that once again, Fitzpatrick did everything well this week. He ranked second off the tee (that increased driver distance is a massive weapon), 10th on approach shots and first around the greens.
The only major stat where he was only right around the field average was putting. As we witnessed during Sunday's final round, he missed a few shorties — he likes leaving the flagstick in, but it does make those misses a bit more cringe-worthy — but rolled in some big-time putts down the stretch, when it mattered most.
Perhaps his most impressive play came on 18. Mired in a fairway bunker off the tee, from which Jon Rahm made double-bogey the previous day, Fitzpatrick hoisted a brilliant approach to the middle of the green to eventually seal the deal. He was an obvious play entering this week, considering he'd won the 2013 U.S. Amateur at TCC and he plays his best golf in tough conditions, but this time, following those narratives paid off.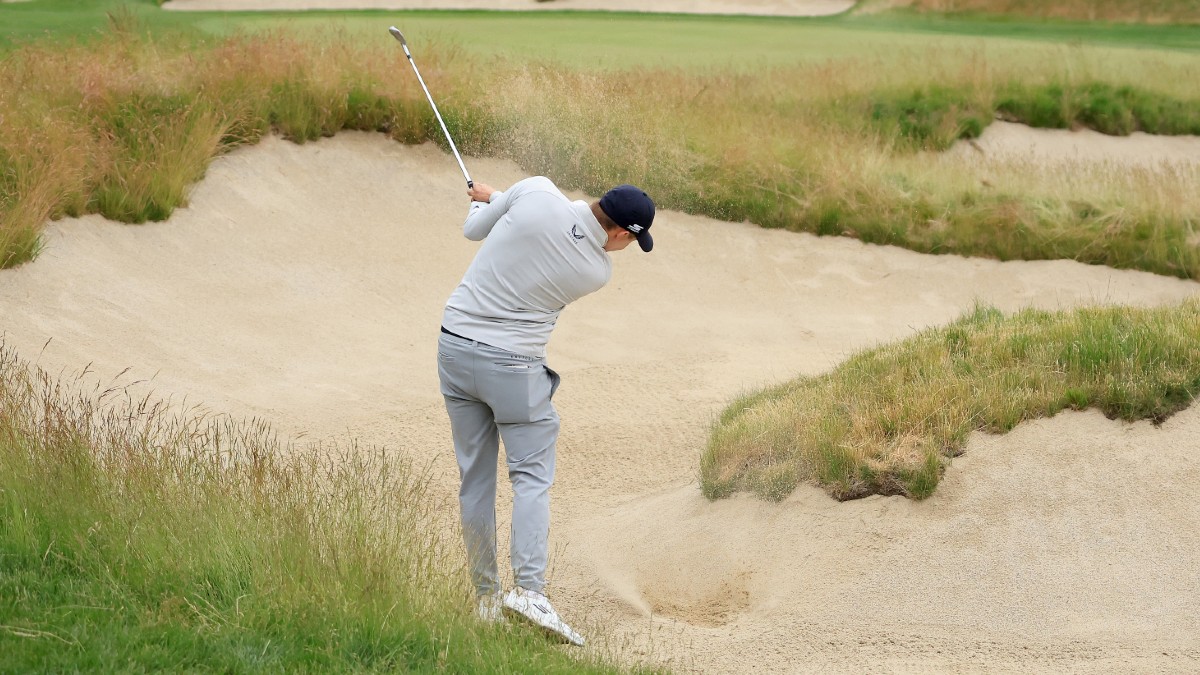 4. There are no inevitabilities in major championship golf. We once presumed Colin Montgomerie would win a title. Lee Westwood. Maybe Rickie Fowler. Patrick Cantlay and Xander Schauffele in the current era.
It's easy to watch how Will Zalatoris has fared lately — three runner-up finishes at three different majors since last year — and assume he'll win. I certainly believe that. Along with Justin Thomas and Collin Morikawa, I believe he'll someday be remembered as a generational ball-striker, a player who consistently contends with his irons. And I was really impressed with that oft-balky putter, which has appeared much improved in recent starts.
You never know, though. Someday, Zalatoris could be holding a major trophy aloft, telling us that he couldn't have done it without the experience of so many close calls in the past. Or maybe he'll forever pine for what could have been, knowing his best chances came at the earliest stages of his career. I believe the former over the latter, but again — there are no inevitabilities in major championship golf.
5. One of the questions I heard most often while co-hosting live coverage on U.S. Open Radio throughout the week was: "Why is Scottie Scheffler not talked about enough?" This is a different query from, "Why is he underrated?" or "Why isn't he more beloved?"
Personally, I tend to think we've talked plenty about Scottie during a heater which has seen him win four times, including the Masters, and now claim a share of runner-up honors at the U.S. Open. If I have to answer this question, though, I'd guess it's something about him not being as "flashy" as some other players, whatever that means.
Look, it's a bit too meta for a media guy to criticize media for a hyperbolic reaction, but we all know that if Rory McIlroy had the same run of results as Scheffler, the hype machine would be cranked up to 11. I suppose the "problem" with Scheffler (which is, undoubtedly, not a problem whatsoever) is that he's not better than everybody else at one aspect of the game on the course and that he's perhaps the game's least controversial figure off of it.
Maybe it gets a little redundant to continually say, "That guy is really, really good," but if there's an explanation for why he isn't discussed more often, that's the only one I've got.
6. I'm not sure casual golfers or fans can quite comprehend the incredible effort of Collin Morikawa this week and realize just how impressive it was that he finished in a share of fifth place.
Since his sophomore year of college, Morikawa has been playing a fade, one which he employed to perfection while capturing two majors early in his career. This week, though, he didn't have it and couldn't find it. The shot he's been hitting for years totally eluded him.
So, instead of fighting it the entire week, he simply hit draws for most shots. This would be like a 100-mph fastball pitcher immediately losing all of his velocity, but continuing to get batters out with only breaking balls and change-ups. I know he'll get criticized for parlaying a share of the 36-hole lead into a third-round 77, but I thought his five-birdie, one-bogey final-round 66 — under the circumstances — was superstar-type stuff.
7. We are now just 25 days away from the final major of the year, The Open Championship at St. Andrews. If I had to make a single pick right now — which I don't, so don't hold me to it — my guy is McIlroy, who seems on the precipice of finally breaking that eight-year major drought.
He's now finished 2nd-8th-5th at the first three majors, an eminently successful run for anyone who isn't judged solely by his victories. In each instance, he's shown flashes of brilliance, only to be hampered by one poor round or a few bad swings or maybe just one unforgiving club in his bag.
That said, he's simply playing too well right now to find his greatest success at an RBC Canadian Open. At some point, these performances are going to manifest in a fifth career major title. I'd expect the Old Course — weather permitting, of course — to yield birdies in bunches, with a winning score better than 20-under. That should be right up McIlroy's alley.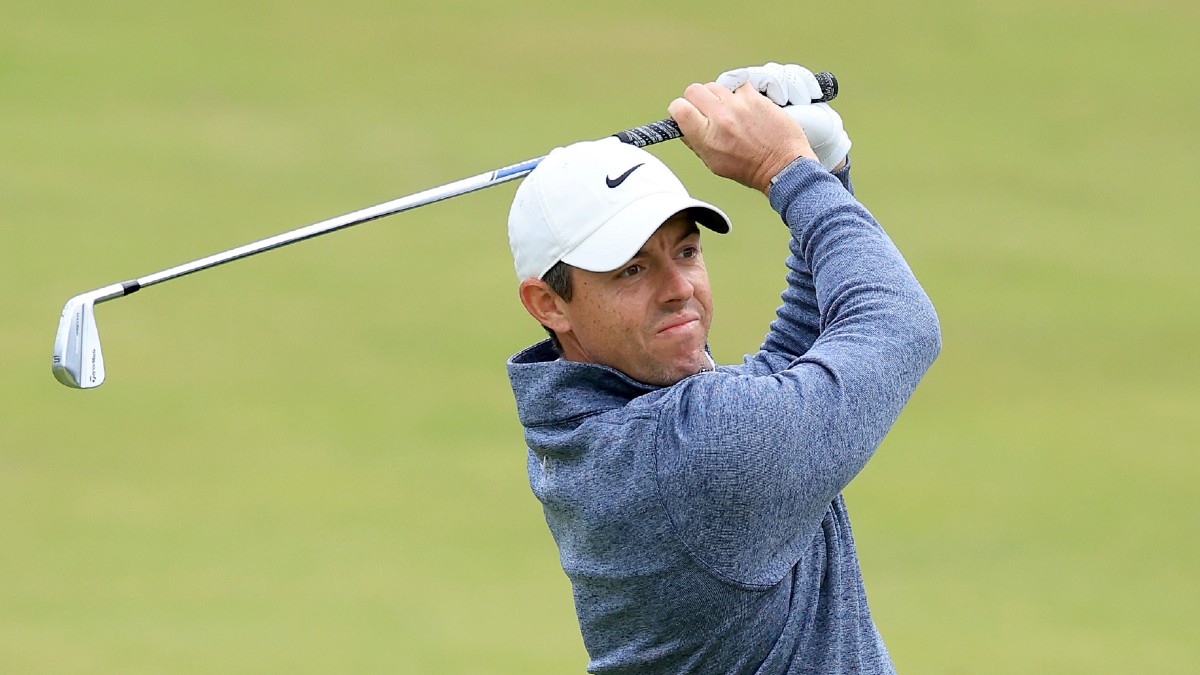 8. Ask any golf fan and they'd readily choose Scheffler as the game's MVP this year, but I think he's trailing in that race to Mother Nature. I wrote this after last month's PGA Championship, but in the wake of another weather-infused weekend, it's worth revisiting.
In each of the year's first three majors and The Players Championship, we've essentially been treated to watching competitors play four rounds in four different seasons. Each has been alternatively hot and cold, dry and wet, calm and windy. It's like the Golf Gods have their Xbox on the toughest settings.
We always want these tournaments to test every aspect of a player's game and there's no better way to present that challenge than having to compete in such variant types of weather patterns. Watching them have to make adjustments on what is essentially a different course every day has been wildly entertaining.
9. I've often been asked over the past couple of decades what golf might look like without Tiger Woods as a playing competitor. My answer is always something like what played out this weekend.
As Woods chose to rest and recover after playing the first two majors of the year, many of the game's current and rising stars climbed the leaderboard. It's impossible to deny that Tiger's inclusion in any event ultimately raises the interest level, but it's similarly difficult to argue that such interest is massively diminished without him. The future of the game might be dealing with plenty of uncertainty right now, however, the talent across the board is tremendous.
I think (hope?) Woods is not only going to play in The Open Championship, but will play well at a course he knows better than anyone else in the field. If so, that will only enhance the fan experience. Even without him, when the best players are playing against the best, it's pretty damn good right now.
10. It was nice to have a few days off this weekend and watch a major championship unfold. I mean a few days off from staring over at the elephant in the room, disguised as a circling shark.
All the talk entering U.S. Open week was about the future of the game at the professional level, and how the PGA TOUR might stave off the LIV Golf Invitational Series — or more to the point, how it might be able to coexist. Everywhere I went this week, I'd run into a player or caddie or agent and almost immediately one of us would ask the other: "So, what are you hearing?" Nobody needed to clarify that question with more detail, because the topic was so front of mind.
In any case, the answer is: "I'm hearing a lot of things." Some might be true, some might be rumor and some might be a combination of the two, but I'd be very surprised if there weren't some major developments to this story in the next few days. That doesn't just mean players switching teams, either. It could mean a whole lot more than that.
I'll be at the Travelers Championship all week, in part to gauge the temperature of what's taking place and what it all means. For those with a vested interest in the future of the professional game, I'd suggest not turning off your phone for too long.
How would you rate this article?
This site contains commercial content. We may be compensated for the links provided on this page. The content on this page is for informational purposes only. Action Network makes no representation or warranty as to the accuracy of the information given or the outcome of any game or event.