Sobel: Why Tiger Woods is Confident He Can Compete at Open Championship
Credit:
Photo by Warren Little/Getty Images. Pictured: Tiger Woods
Minutes after Tiger Woods hobbled off the 18th green at Augusta National Golf Club on a Sunday afternoon three months ago, he was asked about his impending schedule for the year's other major championships.
He wouldn't commit to the next month's PGA Championship (where he eventually played, made the cut, then withdrew prior to the final round), or the U.S. Open (which he wound up skipping), but he ensured that he wouldn't miss the 150th Open Championship at St. Andrews, which is destined to be one of the game's greatest celebrations of its own historical significance.
"That is something that's near and dear to my heart," he said that day. "I've won two Opens there, it's the Home of Golf and it's my favorite golf course in the world. I will be there for that one."
There are so many differences between the Tiger who triumphed at the Old Course in both 2000 and 2005 and the man who will tee it up on the same venerable venue this week in just his third competitive tournament of the year.
Sure, at 46, he's older now. I mean, who isn't? And yes, physically, he's endured nearly enough serious maladies to match his major championship total.
There's so much more to it, though.
It would be unfair to suggest Woods didn't always appreciate golf's storied history or understand his legacy within it, but it would be similarly equitable to maintain that he didn't often show this side publicly — that his tunnel-vision persona wouldn't let him preach about perspective on such matters.
We've witnessed no better epitome of this changing mindset here in the latter stages of his career than at St. Andrews early this week.
On Monday afternoon, the man who has so often eschewed the Par-3 Contest at the Masters competed in the four-hole Celebration of Champions event. He was hanging out with Rory McIlroy, giggling with Lee Trevino and even posing on the Swilcan Bridge with Jack Nicklaus, among so many others who wanted to catch that Kodak moment.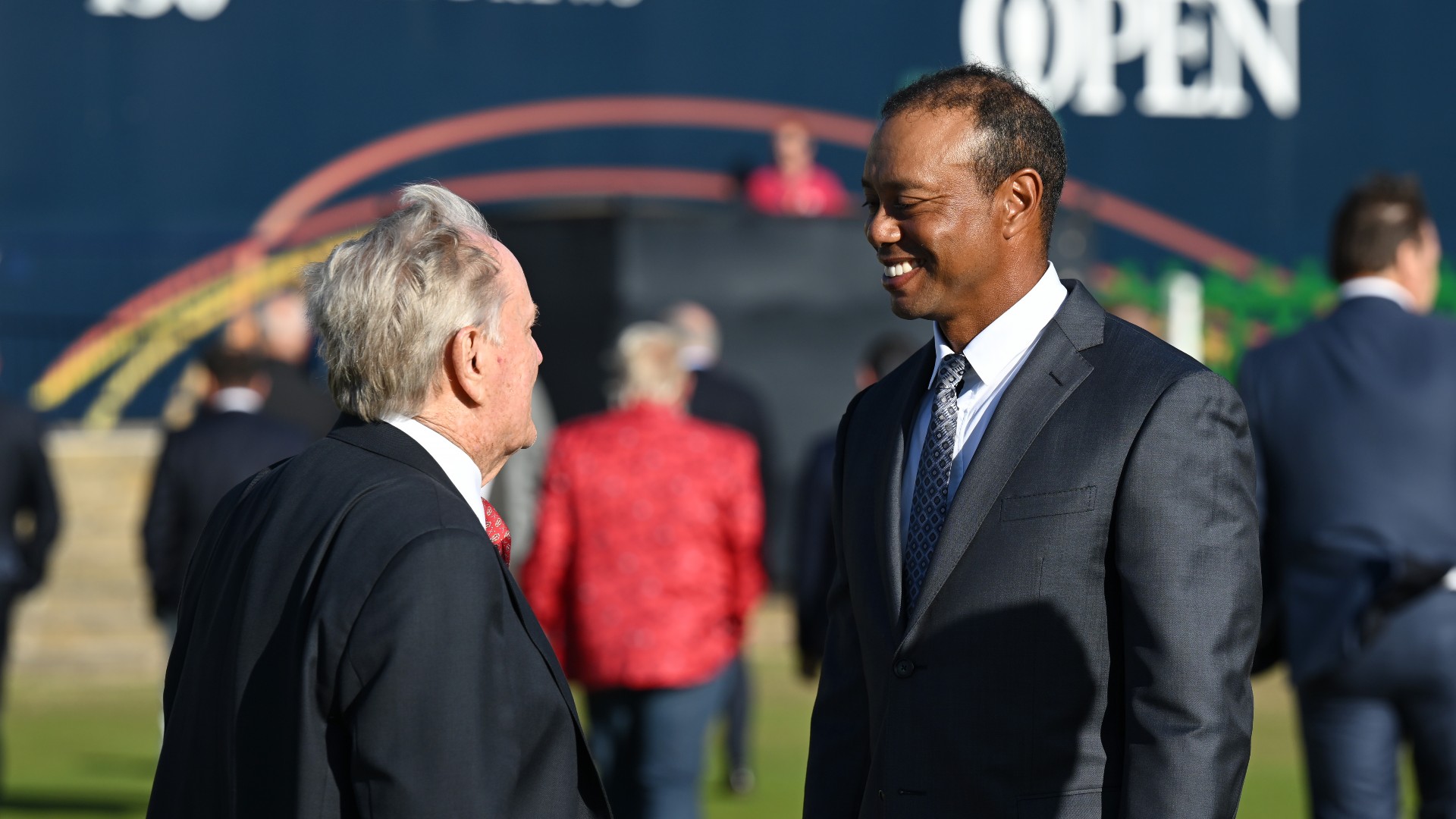 It's difficult to envision Woods at half this age smiling and having fun in what he'd term a hit-and-giggle just days before a crucially important major tournament.
Perhaps the years add a dose of perspective for all of us, and it was again on display for him during his Tuesday morning interview session with the assembled media.
"It's hard to believe, it's been 150 years we've played this tournament," he said. "And it's incredible, the history behind it, the champions that have won here. It's hard to believe it's more historic, but it really is. It does feel like that. This does feel like it's the biggest Open Championship we've ever had."
He might not have declared anything that any of his peers weren't also saying, but Woods' words have always carried a heavier weight.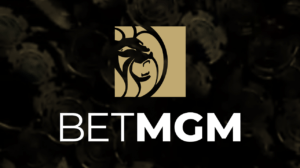 Bet the British Open risk-free up to $1,000.
For someone who for so many years eschewed the idea of waxing poetic, this served as an unabashed homage to an event which means so much to him on a course which — sorry, Augusta National — he insists is his favorite in the world.
But of course, Tiger was never showing up at this one to simply pay his respects and honor the game. When he stood in pain three months ago and committed to this event, fulfilling his belief that it's his duty to attend this tournament was only part of the rationale.
The other part? Well, that harkens back to the Tiger of old, the one who's told us for the past quarter-century that the only reason he shows up to events is to win 'em.
If there's ever going to be a major championship which falls into the wheelhouse of a 46-year-old who's playing on a bad leg, it's one which is contested at a course where experience and nuance rank with greater importance than clubhead speed.
"Just lucky enough to, in our sport, to be able to play as long as we are able to play late into the 40s, especially on links golf courses like this, you can continue into your 50s," he explained. "We saw Tom [Watson] have it on his putter to win late in his 50s. So it can be done. It just takes a lot of knowledge and understanding of how to play this type of golf. And with the fairways being fast and firm, it allows players who are older to run the ball out there and have a chance."
If you're waiting for Woods to show up at a major championship fully healthy, you're going to be waiting forever. He's told us repeatedly, that isn't going to happen again.
If you're looking for a tournament, though, where he can use strategic knowledge of the surroundings to his advantage and embrace the subtleties to climb the leaderboard, this one represents his best chance.
Tiger the elder statesman doesn't just have more perspective than his younger self, he's armed with more of that familiarity than perhaps anybody else in the field.
That's just one reason he's been looking forward to this week for so long.
How would you rate this article?
This site contains commercial content. We may be compensated for the links provided on this page. The content on this page is for informational purposes only. Action Network makes no representation or warranty as to the accuracy of the information given or the outcome of any game or event.