How to Evaluate Tiger Woods Entering the 2020 PGA Championship
Credit:
Darren Carroll/PGA of America via Getty Images. Pictured: Tiger Woods.
Tiger Woods has never lost to anybody in his professional career at TPC Harding Park.
That's not the same as being undefeated at Augusta National or Torrey Pines or Bay Hill, but if you're looking for some reason to believe Tiger can chase major championship No. 16 and PGA TOUR win No. 83 this week, then his history at two trips to this week's PGA Championship host venue should serve as inspiration.
Back in 2005, before there was a TPC preceding the Harding Park, Woods posted rounds of 67-68-68-67 to get into a playoff with none other than John Daly. (Can you imagine if Twitter existed back then?) They each made par on the first extra hole, but Daly missed a two-foot putt on the second to lose.
"It was loud," Tiger recalled during his Tuesday press conference this week. "The people were into it. It was a lot of fun. I still look back on it. I just didn't want it to end the way it ended in that playoff."
Tiger would go on to win Player of the Year after the last of his six victories that season. Daly would go on to gamble away his $750,000 second-place check in Las Vegas that night.
Then there was the 2009 Presidents Cup.
If a major was being played that week, he might've won by double-digits. Woods teamed with Steve Stricker to win each of their four partnered matches, only once even seeing the penultimate hole on the course, while he effortlessly club-twirled his way toward every green.
On Sunday, poor Y.E. Yang, only two months removed from toppling Tiger in the final round of the PGA Championship, got a taste of his opponent's sweet revenge. Fittingly, it was the clinching point for the United States team.
(A quick personal memory: Early Saturday morning of that week, I was staring at my phone as I walked toward the practice green and nearly bumped into Tiger — literally. When I looked up, he had a smile on his face, and without breaking stride, gestured at the phone in my hand and offered a one-word question: "Twitter?" Now, this was still the early days of social media, long before Woods ever owned a public Twitter account. As silly as it might sound today, just the idea that he knew what Twitter was would have qualified as newsworthy back then.)
And that's it. That's his entire history on this course as a pro. The 2015 WGC-Match Play Championship was held at Harding Park, but Woods was ranked outside the world's top-100 at the time and didn't qualify.
Even so, those brief tastes of success should be enough to offer some semblance of optimism toward Tiger this week, but there are other reasons, as well.
He spoke of working on his game back home in South Florida and how he's pleased with the progress that he's made with his swing.
"The results that I've seen at home, [I'm] very enthusiastic about some of the changes I've made and so that's been positive," he offered before saying that no, he wouldn't like to elaborate on what those changes are.
Woods also seems to have a keen understanding of the golf course and what it takes to find success here. More than one player has likened Harding Park to Torrey Pines' South Course, which — just in case you hadn't noticed over the past 20 years — he tends to play pretty well.
"It can be misleading," he said. "They have pinched in the fairways a little bit and the rough is thick, it's lush. With this marine layer here and the way it's going to be the rest of the week, the rough is only going to get thicker, so it's going to put a premium on getting the ball in play."
That's the good news for Tiger backers.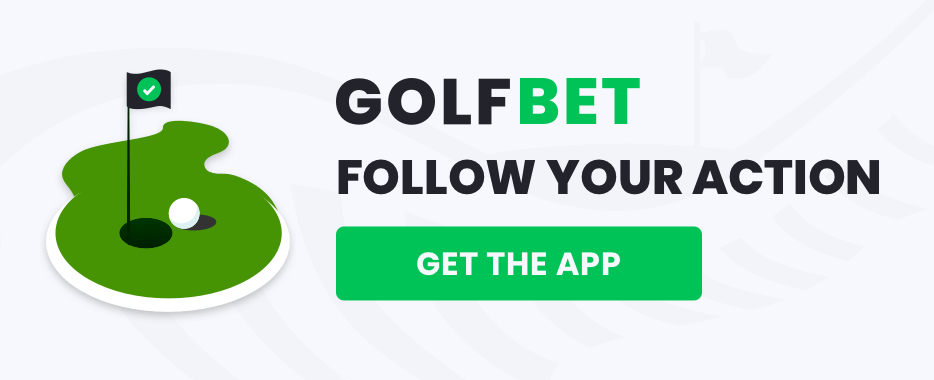 If you only want to see the glass half-full, stop reading here and you should be exceedingly encouraged about his chances this week. Since you're apparently still reading, though, expect that glass to soon appear half-empty instead.
It should come as little surprise that chilly temperatures of low-60s or high-50s throughout the week might not be optimal for a 44-year-old who has undergone four back surgeries and has spent most of the last few months in 95-degree weather every day.
Woods has repeatedly stated that it now takes him hours just to warm up and get "activated" for a competitive round. Last year, he famously revealed that he was going to wake up at 3:45 a.m. for his 9:20 a.m. tee time in the final round of the Masters.
Throw in some marine layer and that activation might take even longer.
As for how he plans to handle the conditions this week, Woods said: "Make sure that my core stays warm, layering up properly. I know I won't have the same range of motion as I would back home in Florida where it's 95 every day. That's just the way it is."
Tiger has employed the "it is what it is" line to explain away just about anything and everything in his career, but using it to shrug off his range of motion during a major championship feels like he's downplaying the impact as a throwaway consequence.
That's not the only cause for concern, either.
His playing partners for the opening two rounds this week, Justin Thomas and Rory McIlroy have played a combined 11 tournaments since golf's restart, compiling 22 and 20 competitive rounds, respectively.
Woods has played a grand total of four, which might only seem like a decent amount if your name is Adam Scott.
He finished in a share of 40th-place at the Memorial Tournament three weeks ago, posting alternating rounds of 71-76-71-76. After the final round, Woods allowed that he needed more reps moving forward, but he chose not to get any, at least not competitive reps, opting to skip the next two events prior to this week.
"More than anything, I had not had the competitive flow," he explained of that performance at Muirfield Village. "I've been competing at home and we've been playing for a few dollars here and there at home, but that's so different than it is out here playing competitively in a tournament environment."
Tiger used those words as an explanation for what he gained out of playing Memorial, but they could just as easily be flipped around and used for questioning whether that same rationale could be applied to this week's event.
It's all part of the story. It should all help us come to our own conclusions as to how Woods might fare in the first major championship in more than a year.
If you're going to point out that he owns great success at TPC Harding Park, you should also know how the cold temps could impact his preparation. If you're going to accept that his swing has felt dialed-in back home, you should also realize that he's barely played any competitive golf during the past five months.
Your personal Tiger glass might be half-full or it could be half-empty entering this week. Woods himself, though, understandably isn't riding the fence.
When asked at the end of his press conference whether he can win this week, he simply smiled and replied, "Of course."
How would you rate this article?