The Real Reason Spieth, Bubba and Other Masters Stalwarts Thrive at Augusta
Credit:
Bubba Watson. Credit: Michael Madrid-USA TODAY Sports
Sign up for The Action Network's daily newsletter to have the best sports betting insight and analysis delivered to your inbox.
Augusta National was built for certain players' games. Or more precisely, certain players' games were built for Augusta National. That's what we're told, right?
We all know the names. They're the same ones who clog the hand-operated Masters leaderboards every April. And we take 'em for granted, chalking it up to experience or patience or some specific aspect of their games that sets up perfectly for the course.
To an extent, there are truths in the conventional wisdom. Like most truths, though, there's more to 'em than meets the eye.
Here are five players who have found success at Augusta over the years — and the inside info as to why each one of them has made it a habit.
Jordan Spieth
The conventional wisdom: He's the world's best putter and Augusta has the world's best greens, so it's an ideal fit.
The inside info: One of his biggest advantages isn't on the golf course. In fact, it's a few miles away in the city's outskirts.
Early in his Masters career, Spieth was lauded for seeking out fellow Longhorn product (and two-time Masters champion) Ben Crenshaw for advice on playing the course — and for good reason. He quickly understood some of the nuances of those nooks and crannies that others have needed a decade or more to decipher.
He also figured out more than that. It might sound excessive, but Team Spieth rents two local Augusta houses for the week. One is for family and friends. It's the party house. It features a ping-pong table and other amenities to keep the crew entertained during the downtime. This is where they celebrated after his victory three years ago, and drowned their sorrows after his devastating loss the next year.
Right down the road from that house, though, is another house. This is Spieth's personal lodging for the week. It gives him a refuge to mentally prepare each morning and wind down each evening. Most importantly, it offers him a chance to compartmentalize. He can focus on himself and his game at his house when necessary, while still having a place to unwind and take his mind off everything.
It's such a simple yet genius idea that it's surprising others haven't followed suit.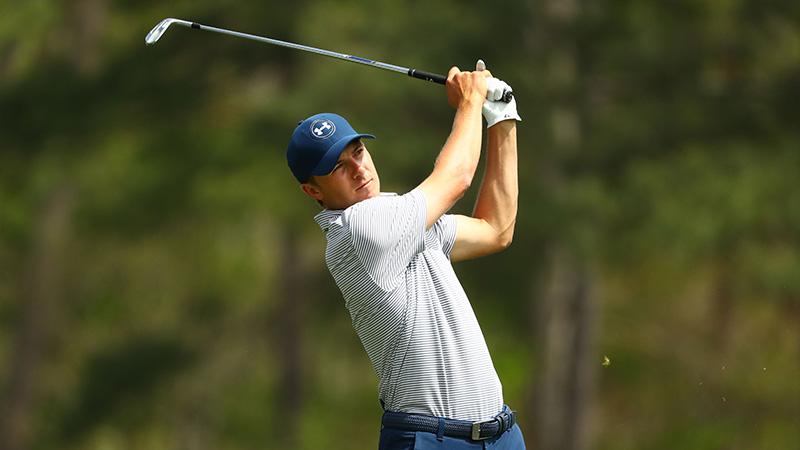 Bubba Watson
The conventional wisdom: His mammoth length off the tee and ability to work the ball both ways are extremely beneficial.
The inside info: There's no doubt that the two-time champion holds an advantage with his golf swing alone, but that's hardly the only reason he finds success at the Masters.
Two weeks ago, while approaching his ball in the rough in what would inevitably be a WGC-Dell Technologies Match Play Championship victory, Watson was addressed by a nearby spectator with common golf nomenclature.
"You the man, Bubba!" the fan yelled in his direction.
Quick with his wit, Watson jokingly shot back, "If I was the man, I'd be in the fairway!"
It was a fun little exchange, the kind that makes for good television and lots of retweets. However, it underscored a lingering issue in Watson's overall performance: He's got rabbit ears.
Much like Colin Montgomerie of a generation ago, Watson is known to hear every comment directed his way from outside the ropes. For a guy who claims he's self-diagnosed with ADD, it can only hinder his focus.
That Match Play exchange notwithstanding, it should come as little surprise that his two wins this year — in Los Angeles and Austin — have come in decidedly non-baba-booey environments. Augusta, of course, remains the tourney with the most respectful and demure galleries all year. One little "Mashed potatoes!" is enough to forever lose a Masters badge, which means polite applause remains the appreciation of choice.
Throw in the fact that on many spots around the course — Amen Corner, most notably — the patrons are roped pretty far from the action. It all plays perfectly into the capable hands of Watson, who can focus better without the usual distractions of other events.
Phil Mickelson
The conventional wisdom: His aggressive nature allows him to take the road less traveled and aim for some tucked pins.
The inside info: His aggressive nature helps, but less on full swings than putts.
Even in his post-caddie role as an on-course commentator for NBC, Jim "Bones" Mackay has seemed a bit reticent to offer too much analysis of his former boss' game, especially when it comes to rehashing their work together.
But he has given one nugget of information which helps explain so much about Mickelson's mentality at this tournament.
Mackay has stated that while so many others tentatively try to die their short- and mid-range putts into the hole, the aggressive lefthander often plays less break and hits these putts harder in an attempt to eliminate the variables of the greens.
That's not a strategy that could work for everyone in the field — or, possibly, anyone else — considering it could backfire in a hurry. It is one, though, with which Mickelson feels comfortable — and one that should give him an advantage in those situations.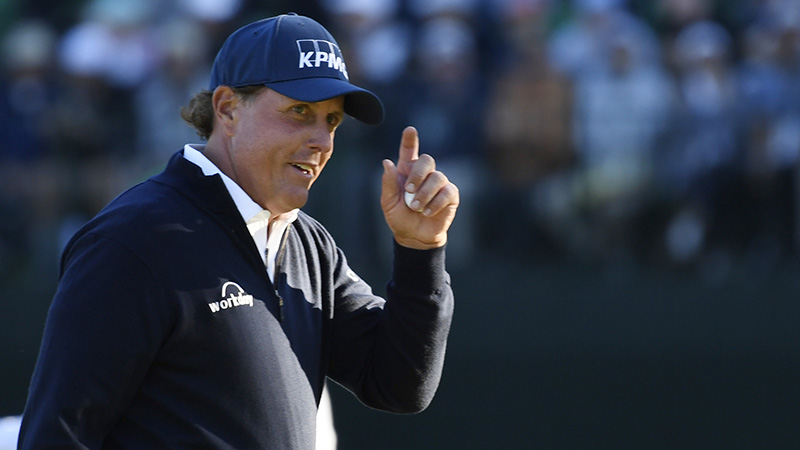 Tiger Woods
The conventional wisdom: He's the best player of this generation and the Masters is the biggest tournament, so of course he plays well here.
The inside info: His skills are legendary, but his success here is largely based on his mind.
Ask casual golf fans to name the asset that has elevated Woods more than any other and you're likely to hear responses about his driving distance, his impeccable iron play, his clutch putting and even his mental fortitude. You're less likely to hear about his memory.
Woods is a consummate creature of habit, from his usual pre-round routine to his annual schedule. Perhaps accordingly, he also owns one of the game's best memories, famously able to remember specific shots from his days in junior golf, even all these years later.
The advantage in this instance is that Woods' superior memory recall allows him to stand over a shot or putt at a certain location and know exactly how his ball will react, because he's done it before and filed it away.
Where it hurts him is that a lock-tight memory doesn't always allow for a repeat performance. A putt that broke 8 inches to the left in 2000 might now break 12 inches instead. Woods will have to rely on immediate analysis even more than his memory recall.
Even so, that's hardly a detriment. Whether it's the way a certain wind hits a specific shot or how a pitch shot reacts to the undulations, three years after his last Masters start, Woods will be able to draw from his memory bank throughout the week.
Fred Couples
The conventional wisdom: All those years of experience are more than enough to counteract a balky back.
The inside info: That's way off. It's gotta be the … alright, so it's the experience.
Hey, sometimes conventional wisdom can still provide wisdom.
Boom Boom won this event back in 1992, but it's his longevity that will leave a lasting mark around Augusta. He's made the cut in 29 of 32 overall starts, including a half-dozen top-20 results since turning 50.
Even Couples admits that his unrivaled knowledge at this course is worth a strokes against the field.
Following an opening-round 73 in tough conditions last year, he explained, "I think a lot of stuff helped me just kind of figure out where to miss a shot and hit a shot."
That's called inside info. Even the conventional wisdom accounts for it.
How would you rate this article?