Massive Line Movement Makes Kyle Schwarber New Home Run Derby Favorite
Credit:
Joe Camporeale-USA TODAY Sports. Pictured: Chicago Cubs left fielder Kyle Schwarber
Home Run Derby odds opened on Thursday morning with Bryce Harper as the +275 favorite.
Cubs outfielder Kyle Schwarber was initially tied for the worst odds with Alex Bregman at +900.
In less than a day, Schwarber moved from +900 to +300 and became the new favorite.
Wednesday, the 2018 MLB Home Run Derby field was announced. Thursday, odds hit the books. Friday, we have some huge line movement to report. Fast-moving world we live in.
That's right, your eyes are not deceiving you. Kyle Schwarber has gone from worst to first — from +900 odds to +300 odds in less than 24 hours. It seems almost impossible. But bettors have made it happen.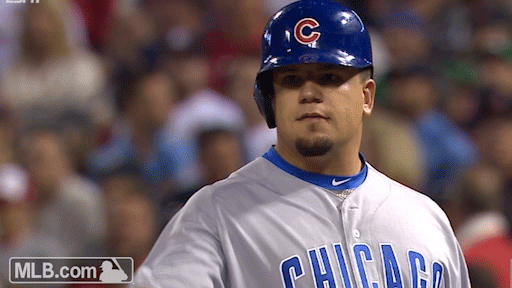 Now, he just needs to win or else it will be all for naught.
Most of the other competitors' odds have moved accordingly, given that Schwarber's implied odds jumped from 10% to 25%. However, fellow Cub Javy Baez has also seen a slight improvement from +600 to +550. Meanwhile, Dodgers infielder Max Muncy has gone from third-best odds at +500 to sixth-best odds at +650. Clearly, nobody is buying into the emerging lefty's stock.
Also, not a big deal …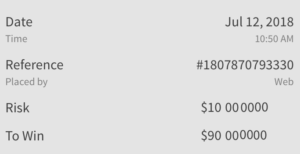 … but kind of a big deal. Totally legit $10,000,000 ticket of mine. I have $60,000,000 of closing line value right now, so I may be retiring after he wins. I have so many people I'd like to thank. Couldn't do this without my boys up front in the Sports Insights office. God, of course, has helped me out on this one. My agent, my manager … sorry if I'm forgetting anybody. I wasn't expecting this.