2020 MLB Betting Preview: Home Run Leader Odds & Picks, Longshots with Value
Credit:
Rich Schultz/Getty Images. Pictured: George Springer
Home Run Leader Longshots
I previewed the field and provided my early wagers for the 2020 MLB home run leader in late November.
At the time, based upon odds at the Westgate, I bet the following hitters:
Giancarlo Stanton (+2000)
Nelson Cruz (+8000)
Miguel Sano (+10000)
Franmil Reyes (+10000)
To my knowledge, the Westgate refunded all player prop bets — but Cruz (+6000), Reyes (+8000), and Sano (+8000) all remain actionable at the Westgate at their current prices – which are each higher than the remainder of the market. Khris Davis (+6000) is also an appealing price at the SuperBook; he was +4000 in November.
I managed to lock in another half-unit share on Giancarlo Stanton at +2000 – he was banged up during spring training but should be healthy after the late start, and I like his chances to stay healthy over the shortened eight-week schedule.
Updated Steamer projections have Stanton tied atop the league with Mike Trout and Pete Alonso with 16 home runs apiece, just ahead of Cody Bellinger, Joey Gallo, and Bryce Harper (15).
Stanton's anticipated rate of one home run per 12.5 plate appearances easily paces the group – Gallo is the next closest at 14.1, and Steamer has Stanton doing all of his damage in just 46 games – projected to play seven fewer games, on average, compared to the other five players. I made his preseason odds +1250 for a 162-game season.
In addition to Stanton, I currently have action on three other players to win the 2020 home run crown:
Yordan Alvarez +2200
Rhys Hoskins +5000
George Springer +8000
Before a 162-game season, I set their fair odds at +4200, +10000, and +6200 respectively – so Springer is the best value bet in my estimation. But all three players move up my board in a shortened season.
Like Stanton, Springer struggles to play a full 162 games – after missing at least 20 games in four of his five full major league seasons – and his power metrics are potentially improving too.
Springer increased his barrel rate from 8.9% in 2018 to a career-high 14.3% last season, while also pulling the ball a career-high 37.8% of the time (33.9% in 2018). He was on pace for 51 home runs throughout 162 games, and will undoubtedly have more opportunities than most to pad his home run total in 2020, given the extra plate appearances he receives in the Astros' leadoff spot. 
His Cuban teammate, Alvarez, was an electric slugger as a rookie, combining for 42 doubles and 50 homers between Triple-A and the major leagues; posting a 1.067 OPS over 87 games in his AL rookie of the year campaign:
Alvarez and Hoskins will both benefit from the universal DH rule, and the behemoth cleanup-hitters should be able to stay in the lineup for the vast majority of their 60-game seasons. 
Hoskins looked the part of a future MLB home run leader in 2017, after smashing 18 homers through his first 50 MLB games, but his barrel rate has dropped off substantially from that debut (13.5% in 2017 to 11.4% in 2018, and 9.7% in 2019) while his strikeout rate has steadily increased (from 21.7% in 2017 to 24.5% last season).
Hoskins has some of the best raw power in the majors and hits a ton of long flyballs – ranking in the top six for average flyball distance over each of the past two seasons – he just needs to improve his plate discipline and find more barrel consistency.
He has already proven that he can go on a binge over a short stretch of baseball and hit roughly 20 home runs throughout 60 games, you just need to catch lightning in a bottle and get some of those flyouts to turn into homers: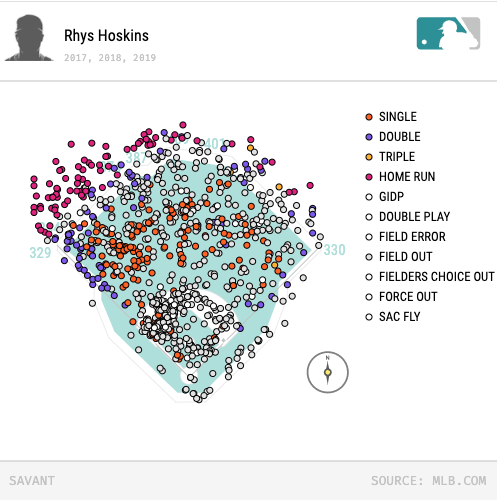 Home Run Leader Bets with Value
Giancarlo Stanton (+2000)
Yordan Alvarez (+2000)
Rhys Hoskins (+5000)
Nelson Cruz (+6000)
Khris Davis (+6000)
George Springer (+8000)
Miguel Sano (+8000)
Franmil Reyes (+8000)
[Bet now at DraftKings. CO, NJ, PA, IN and WV only.]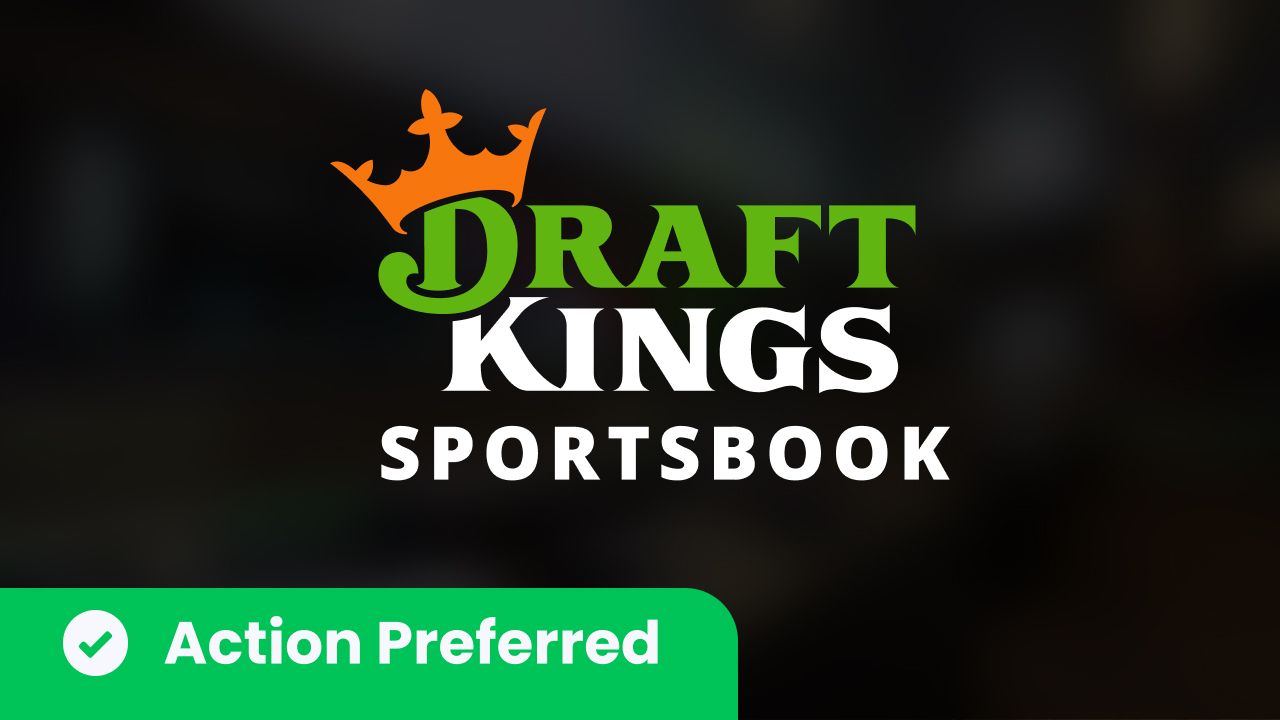 Bonus = 20% of first deposit match
Action's Preferred Sportsbook
---
Updated Home Run Leader Odds
Odds as of July 7 at 3 p.m. ET and via DraftKings. Get up to a $1,000 sign-up bonus at DraftKings today or see more offers and reviews for the best online sportsbooks.
| Team | Odds (7/7) |
| --- | --- |
| Joey Gallo | +1000 |
| Mike Trout | +1000 |
| Pete Alonso | +1100 |
| Giancarlo Stanton | +1100 |
| Cody Bellinger | +1800 |
| Nolan Arenado | +2000 |
| Aaron Judge | +2000 |
| Ronald Acuna Jr. | +2200 |
| Bryce Harper | +2200 |
| Yordan Alvarez | +2200 |
| J.D. Martinez | +2500 |
| Eugenio Suarez | +2500 |
| Christian Yelich | +2500 |
| Alex Bregman | +2800 |
| Nelson Cruz | +2800 |
| Matt Olson | +2800 |
| Gleyber Torres | +2800 |
| Eloy Jimenez | +3000 |
| Khris Davis | +3300 |
| Miguel Sano | +3300 |
| Jorge Soler | +3300 |
| Franmil Reyes | +3500 |
| Juan Soto | +3500 |
| Trevor Story | +3500 |
| Yoenis Cespedes | +3500 |
| Vladimir Gurrero Jr | +4500 |
| Manny Machado | +4500 |
| Mike Moustakas | +4500 |
| Aristides Aquino | +5000 |
| Rhys Hoskins | +5000 |
| Kyle Schwarber | +5000 |
| Javier Baez | +6600 |
| Matt Chapman | +6600 |
| Josh Donaldson | +6600 |
| Edwin Encarnacion | +6600 |
| Freddie Freeman | +6600 |
| Paul Goldschmidt | +6600 |
| Max Muncy | +6600 |
| Gary Sanchez | +6600 |
| George Springer | +6600 |
| Carlos Correa | +8000 |
| Rafael Devers | +8000 |
| Francisco Lindor | +8000 |
| Jose Ramirez | +8000 |
| Josh Bell | +8000 |
| Mookie Betts | +10000 |
| Kris Bryant | +10000 |
| Max Kepler | +10000 |
| Shohei Ohtani | +10000 |
| Marcell Ozuna | +10000 |
| Anthony Rendon | +10000 |
| Anthony Rizzo | +10000 |
| Fernando Tatis Jr. | +10000 |
| Paul DeJong | +10000 |
| Eduardo Escobar | +10000 |
| Keston Hiura | +10000 |
| Yoan Moncada | +10000 |
| Eddie Rosario | +10000 |
| Matt Carpenter | +10000 |
| Joc Pederson | +12500 |
| Charlie Blackmon | +12500 |
| Michael Conforto | +15000 |
| Xander Bogaerts | +15000 |
| Didi Gregorius | +15000 |
| Andrew McCutchen | +15000 |
| Luis Robert | +15000 |
| Chris Davis | +15000 |
[Bet now at DraftKings. CO, NJ, PA, IN and WV only.]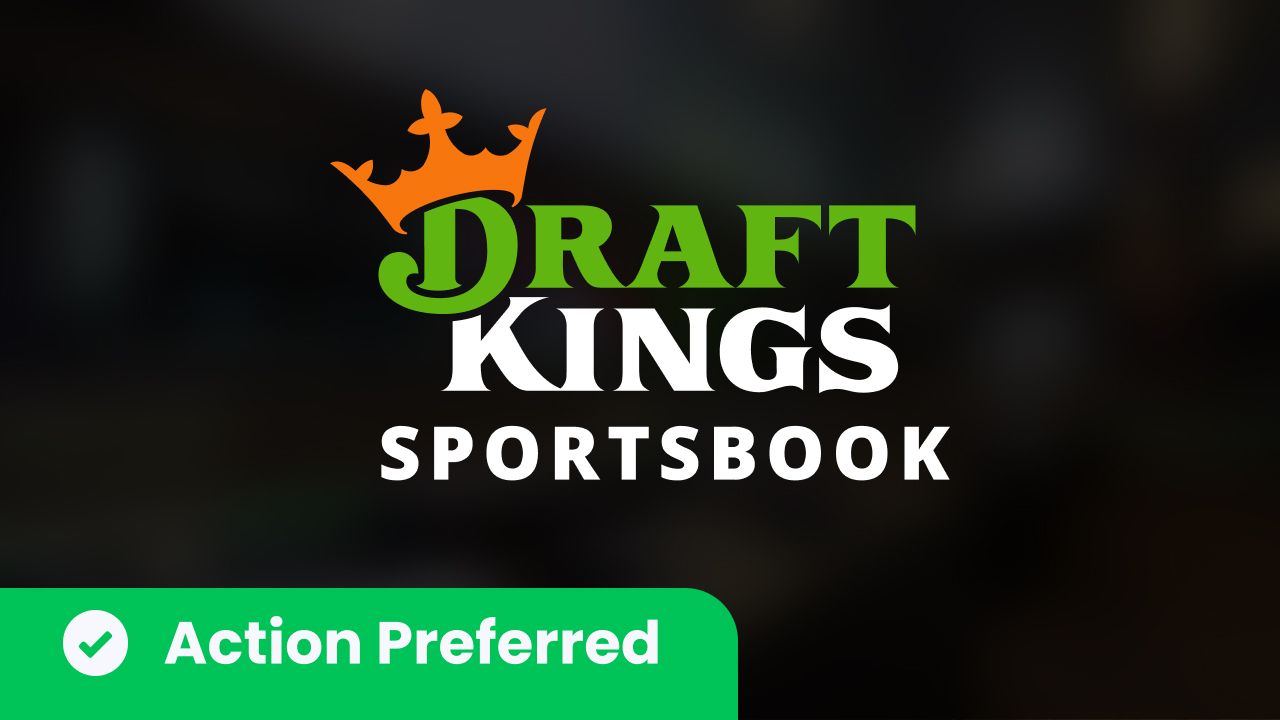 Bonus = 20% of first deposit match
Action's Preferred Sportsbook