Backyard Baseball 2001 DraftKings Price Guide: The Introduction
A while back, some folks were hashing out content ideas on the company Slack account. Something set off a light bulb in my head, causing me to call dibs on writing an article that puts a DraftKings price on every player in Backyard Baseball 2001. As if everyone else at The Action Network was chomping at the bit to write about that…
If you know anything about me, you might know that I like to go over the top. And I went all out on this. Over the past few months, I've been playing a gosh-darned lot of Backyard Baseball and keeping track of stats.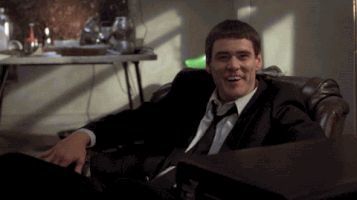 Yeah…
Let me go over the "scientific process" of how I did this. There are 61 players in the game, including 31 big leaguers and 30 Backyard Baseball original characters. What I did is split them up onto seven teams, doing my best to make relatively even teams, skill-wise. I then played 10 games with each team on hard mode with errors turned off. If you've played the game, you know that if errors are on the kids will make dozens of them.
Originally, I was going to do both hitting and pitching DK prices, but I soon realized that it doesn't matter that much who is pitching. Sorry, Randy Johnson and Curt Schilling.
After those 10 games were played with each team, I made a couple of other teams comprised of the best players. These used a combination of stats and some subjectivity on my part. I played five games with each of these and then made one last team with the nine best players to make my final decisions. Yeah, I played like 100 hours worth of games and did like 30 hours worth of research in my spare time, so Peter Chernin, if you're reading this…
Just kidding, please don't fire me.
Perhaps the most important point you must realize is that this was played on hard mode. Don't laugh, but it is certainly hard when playing with the bad players. The fielders are very good and routinely throw slow runners out at first base from the outfield. Power and speed are heavily favored in this format. If you can't hit home runs or beat out base hits, you suck.
Now, I can't just put DraftKings prices on the heads of cartoon characters in an almost 20-year-old game just willy-nilly. I need to compare the stats with actual Major League Baseball and then apply realistic prices after normalizing the playing environment.
In 2017, American League hitters produced 164,324 DraftKings points, which comes out to 67.62 per game and 1.774 per plate appearance. Of course, some players didn't log any points due to not having pricing after a AAA call-up or being traded, but those are the numbers we get based off the statistics.
Mike Trout, the best player in the league, missed some time last year, but accrued 2.574 points per plate appearance. His price ranged from $4,500 to $5,900 and could generally be found in the $5,300-$5,500 range. Based on his salaries, he averaged a +/- of +1.60 over the season according to Fantasy Labs, exceeding his points-based expectation in 56% of games and hitting upside 13% of the time.
Aaron Judge averaged 2.437, Giancarlo Stanton 2.403, and Jose Altuve 2.325. Some of the worst hitters in the league include the two Adams: Rosales and Engel. Neither had enough plate appearances to qualify for the batting title, but Engel averaged just 1.268 points/PA and Rosales was at 1.263. They weren't close to Tyler Saladino, though, who racked up 293 points in 281 plate appearances—good for 1.043 p/PA. He averaged -1.92 +/- over the season, exceeding his points-based expectation in just 29% of games, and hit upside just 3% of the time.
I won't spoil the fun that we'll have over the week, but as a whole, there were 2.488 points per plate appearance in Backyard Baseball. Some players were far better than the MLB players and some were far worse. Like…far better and far worse.  Trout was 2.47 times better than Saladino. The best player in this experiment was 17.41 times better than the worst…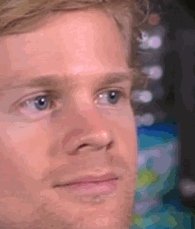 I'm going to do my best to apply prices that make sense, but it will be tough. I'll stick with the minimum of $2,000 for a player and the $50,000 cap. Some of these players, you know which ones I'm talking about, are probably worth more than $10k. This won't be perfect because the two pitcher slots aren't really accounted for and players just play whatever position. Whatever.
Here's the schedule for the week, as I will be counting down the players from worst to best leading up to opening day 2018:
Monday, March 26th: 61st-40th best players
Tuesday, March 27th: 39-20
Wednesday, March 28th: 19-10
Thursday, March 29th: The top 9
Let's start the insanity.