Tuesday Sharp Report: Pro Bettors Backing 2 Road Teams and 1 Total
Credit:
Jake Roth-USA TODAY Sports
Wiseguys swung and missed on their two total plays yesterday, but cashed big on Seattle over Houston. The Mariners checked off all the sharp boxes that pro players look for: low bets (33%), higher dollars (46%) and sharp reverse line movement (+120 to -103). Seattle was also a divisional dog (historically profitable spot) and received heavy steam from Pinnacle, one of the sharpest offshore books.
After analyzing Tuesday's massive 16-game slate using Sports Insights' Sportsbook Insider Pro betting tools, I've pinpointed three MLB bets that professional players are focusing on, including games that start at 7:10, 7:40 and 10:10 p.m. ET.
All data as of 3 p.m. ET
Washington Nationals (-121) at New York Mets
7:10 p.m. ET
The Nats rewarded contrarian bettors last night with an epic 8-6 come-from-behind win. Washington closed +156 with 37% of bets and 66% of dollars. Wiseguys are back on the Nats train tonight. They're getting a slight majority of bets (55%) but more than 80% of dollars, a massive smart money bet vs. dollar discrepancy. Sharps at Pinnacle hit the Nats three separate times (twice at -106 and a third time at -120). This is notable because Pinnacle is one of the sharpest offshore books and the big dogs kept hitting the Nats even though the line got worse, signalling supreme confidence. The overload of sharp action has moved Harper and Company from -104 to -121.

Cincinnati Reds (+146) at Milwaukee Brewers
7:40 p.m. ET
The Reds (3-13, -9.33 units) are the Cleveland Browns of Major League Baseball. It seems like they check off all the sharp boxes every single night, but never come through for the wiseguys. Thankfully, the long national nightmare ended last night as the Reds finally won a baseball game. Cincinnati closed with 35% bets, 44% dollars and had sharp reverse line movement +131 to +110.
Gambler's Fallacy says the Reds are destined to revert back to form and lose tonight. But sharps aren't buying it. Cincinnati is in a similar spot as yesterday, but even more contrarian. The Reds are only getting 26% bets but 53% dollars and they've fallen from +150 to +145.

Pro players at JustBet hit Cincy +151, causing market-wide reverse line movement. The Reds also fit a profitable Bet Labs system: Bad Team After Win.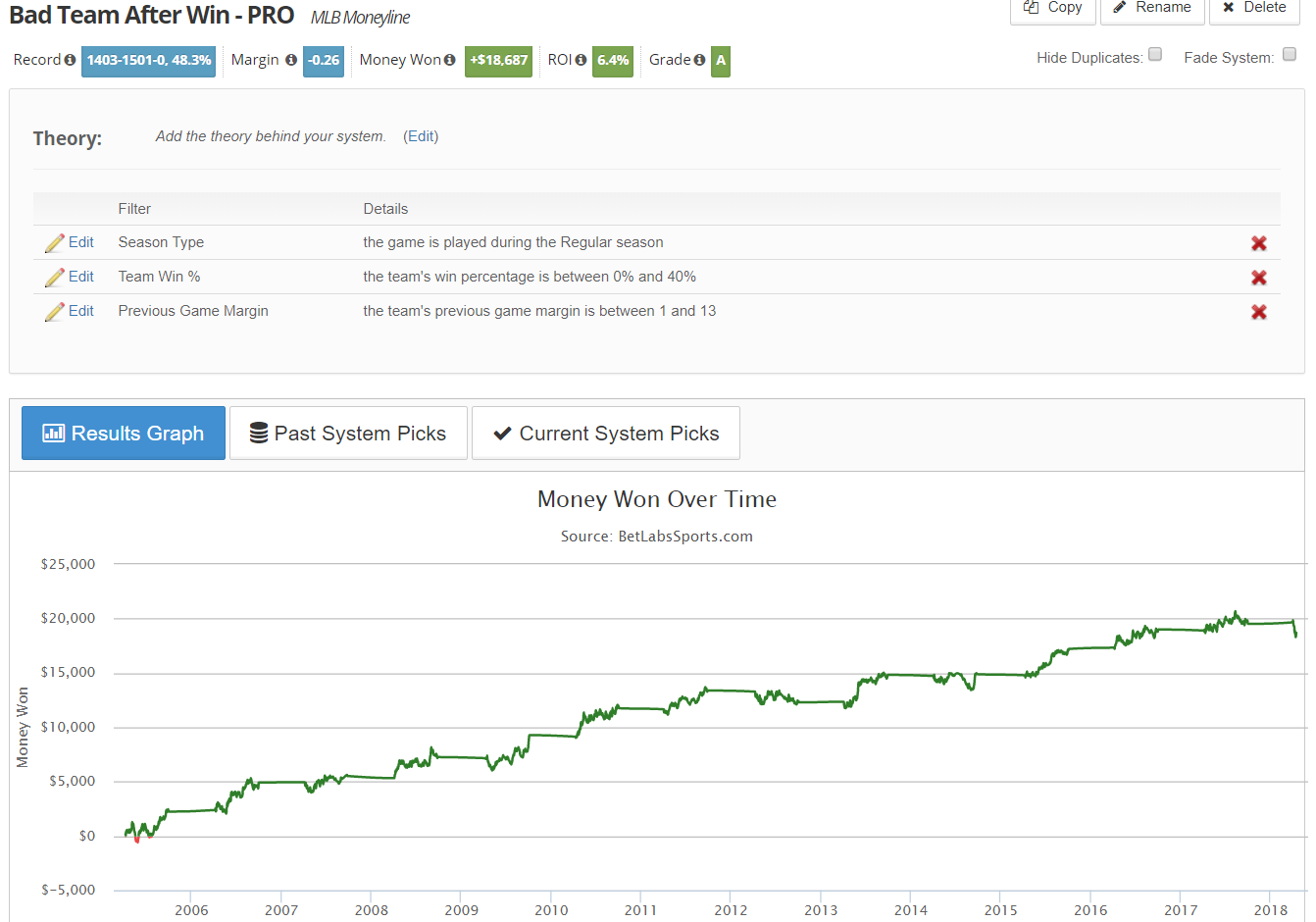 Los Angeles Dodgers – San Diego Padres Under 7.5
10:10 p.m. ET
Sharps and squares are on different sides of this NL West total. Nearly 70% are taking the Over, yet the total has fallen from 8 to 7.5. Why would the oddsmakers drop the O/U to give public Over backers a better number? Because professional bettors at Pinnacle steamed the Under, creating sharp liability. Two added bonuses for Under backers: the wind is blowing in and Hunter Wendelstedt is behind the plate, a historically profitable Under ump.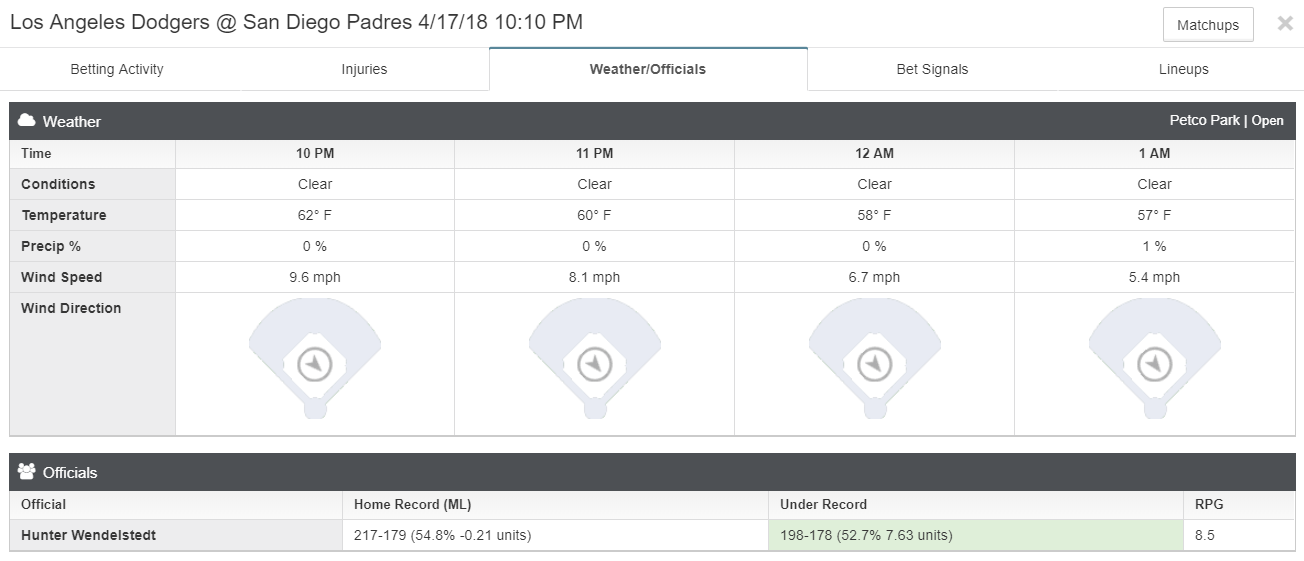 Thirsty for more in-depth betting analysis? Sign up for a Sports Insights Pro trial and join our Live Betting Hangouts where we break down the board every weeknight from 6:30-7 p.m. ET.
The Pro membership also gives you a fully customizable live odds page with lines from 50+ books, the number of bets on every game, best bet picks, steam and reverse line moves, Sharp Action Report, weather, injuries, line watcher, line predictor and more.
Pictured: San Diego Padres second baseman Carlos Asuaje (20) gets the tag down as Los Angeles Dodgers left fielder Matt Kemp (27) slides into second