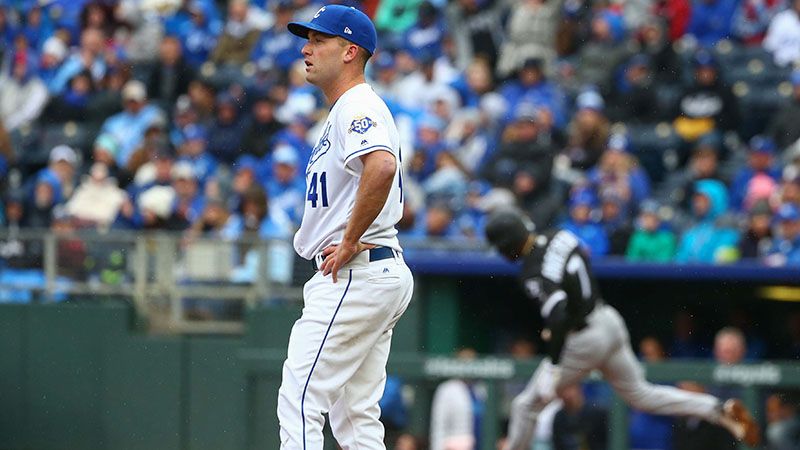 Last night's Padres-Rockies Under 10.5 wager was never really in doubt, other than a little bit of sweating when Pat Valika mishandled that ground ball to first base with two outs in the seventh, leading to the three-run Hunter Renfroe bomb on the very next pitch. Fortunately, it was smooth sailing from there to extend my unbeaten streak to seven (6-0-1). There's a fine chance we can continue it at least another day, as I'm on a pitching matchup featuring two guys — Zylbert Guys, to be specific — I am very familiar with.
Zylbert's 2018 MLB Over/Under Betting Record: 9-1-1, +7.8 units
Yesterday's Result: Lucchesi vs. Anderson Under 10.5 (WIN)
*Each bet graded as if it were to win 1 unit
Seattle Mariners (-134) @ Kansas City Royals (+124) | O/U: 9
2:15 p.m. ET
Probable Pitchers: James Paxton (0-1, 7.45 ERA) vs. Danny Duffy (0-2, 7.45 ERA)
It's been a bizarre identical beginning to 2018 for both of these proven southpaws, who come into today's assignment with identical marks in ERA (7.45), WHIP (1.55) and batting average against (.250) through their first two starts. They even possess the same number of walks (five) and home runs allowed (three).
Get The Edge
LIMITED TIME OFFER - 60% OFF