Kershaw, Greinke, deGrom, Verlander: Trends To Know For Each MLB Starter On Friday Night
Credit:
Credit: Gary A. Vasquez-USA TODAY Sports
Jacob deGrom, Justin Verlander, Zack Greinke and Clayton Kershaw all take the mound at home on Friday night.
Evan Abrams uses Bet Labs to look at trends and analysis on how you can profit on or against these four All-Star pitchers.
On Friday night, four of the best pitchers in baseball will take the mound at home, so let's dig deep into some betting analysis and trends for those specific matchups.
Each of the four starters specializes in something different. Whether it is the first five innings for Jacob deGrom or a divisional opponent for Clayton Kershaw, here are the different trends to keep in mind before placing your wagers on Friday night.
Betting odds: Philadelphia Phillies at New York Mets
Phillies moneyline: -300
Mets moneyline: +245
Over/Under: 9.5
First pitch: 7:10 p.m. ET
Jacob deGrom has faced the Phillies 14 times in his career, and the Mets are 12-2 (85.7%) in those starts, beating Philly by 2.4 runs per game.
In those fourteen starts, the Mets have profited bettors $567 on a $100 per game basis, making the Phillies deGrom's most profitable opponent in his career.
In deGrom's 14 starts against Philly, the Mets are 6-1 at home and 6-1 on the road. When you focus in on just the first five innings, not much changes.
The Mets are 10-2-2 on the first five innings monyeline against the Phillies when deGrom starts, also making Philly his most profitable opponent in this spot.
Not only do the Mets come up with wins when deGrom pitches in this spot, but he has also mowed down Philly in his career. deGrom owns a 2.20 ERA in 86 innings against the Phillies, not allowing a run in his last 18 innings against them.
---
Betting odds: Los Angeles Angels at Houston Astros
Angels moneyline: -300
Astros moneyline: +245
Over/Under: 9.5
First pitch: 8:10 p.m. ET
Entering Friday night, Mike Trout is a -450 favorite to win the AL MVP award, and guess what? He 100% deserves it right now. In the AL, Trout is tied for first in home runs, tied for third in RBIs and ranks first in on-base percentage and slugging percentage.
For the second time this season, Trout will face off against Justin Verlander. In their first matchup, Trout went 0-for-2 with a walk and a strikeout against Verlander, which is right in line for how Trout has played against the former MVP.
Trout vs. Verlander in His Career
5-38 (.132) BA
11 K, 7 BB
.298 OBP, .289 Slug Pct
Trout has had at least 30 at-bats against 11 different pitchers in his career, and his five hits against Verlander are his fewest of any of those starting pitchers.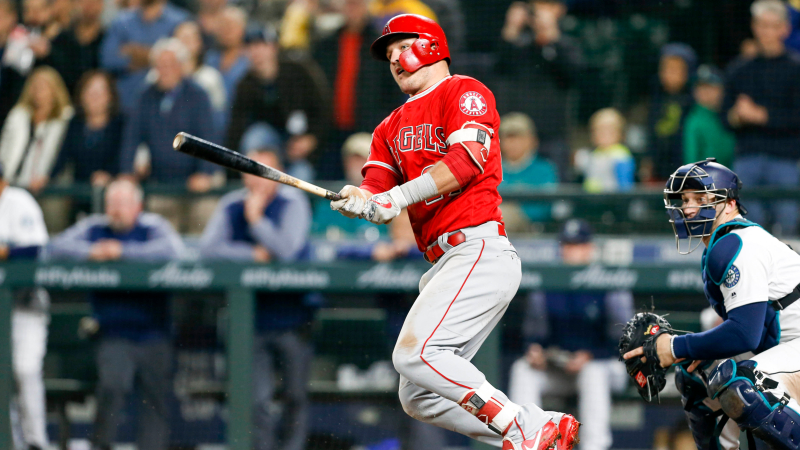 At home against the Angels, what can we expect out of Justin Verlander? In his last home start, Verlander allowed four earned runs against the Mariners in a 6-5 win.
The last time Verlander allowed four earned runs or more in consecutive home starts was almost four years ago back in 2015.
In that span, Verlander has made 71 home starts with his team favored in 64 of those 71 games, and his team 43-28 (60.6%).
---
Betting odds: Colorado Rockies at Arizona Diamondbacks
Rockies moneyline: -300
Diamondbacks moneyline: +245
Over/Under: 9.5
First pitch: 9:10 p.m. ET
The Diamondbacks enter their three-game series against the Rockies on a three-game losing streak after losing their last game on the road against the Giants followed by two one-run losses on the road in LA.
Zack Greinke takes the mound to save the day for Arizona on Friday, which is good news for Arizona fans and backers alike.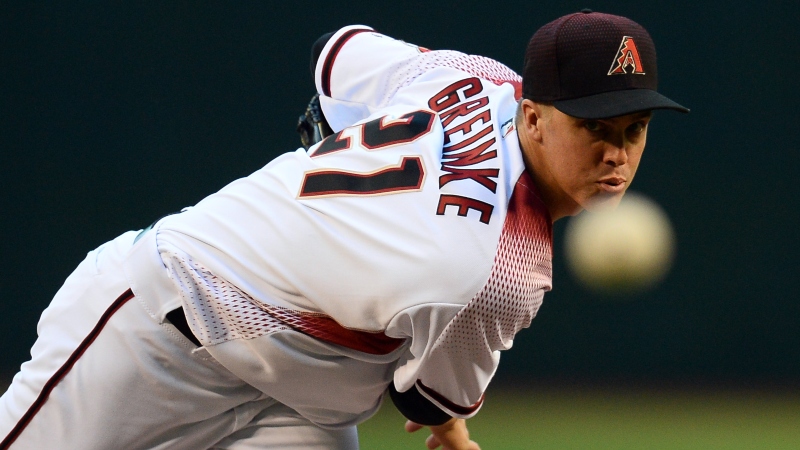 Over the last few seasons, Greinke's new nickname should be "The Stopper" because he's the lone starter the D-Backs want to see on the mound at home when they are on a losing streak.
Since 2017, the Diamondbacks are 8-0 in this spot while on at least a three-game losing streak, beating their opponents by 2.6 runs per game. When you go even further back, the Dodgers (his former team) and D-Backs are 14-2 in Greinke's 16 home starts after a loss since 2013, profiting $100 bettors $718.
In that span, no starter has a better record than 4-0 at home after at least a three-game losing streak for their teams, with Greinke the most profitable pitcher in baseball in this spot entering tonight's start.
---
Betting odds: San Diego Padres at Los Angeles Dodgers
Padres moneyline: -300
Dodgers moneyline: +245
Over/Under: 9.5
First pitch: 10:10 p.m. ET
Clayton Kershaw enters his start at home against the Padres on Friday night allowing four earned runs in each of his last two starts, both losses against the Rockies and Diamondbacks.
In Kershaw's career, he has not allowed four earned runs or more in consecutive regular-season starts since June 9, 2011, which was 233 starts ago for Kershaw.
Not to mention that Kershaw has never allowed four earned runs or more in three straight regular season starts, which bodes well for a bounce back for the former MVP.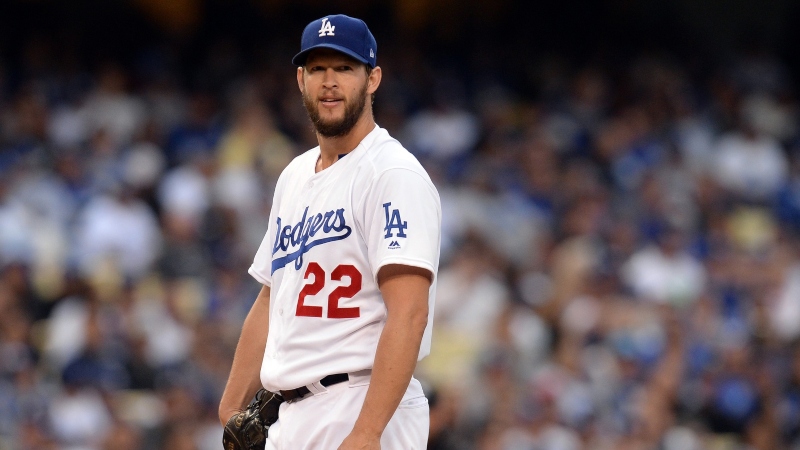 The Padres have been above .500 at numerous points so far this season, starting the year 11-5 and even being 42-41 at the end of June. Entering Friday night against Kershaw, though, San Diego sits at 42-45 on the season, having lost five straight games, which puts them in a bit of a worrisome spot.
Over the last decade, the Dodgers are an astounding 42-12 (77.8%) when the Dodgers face a team below .500 in July or later with Kershaw on the mound, including 28-7 (80%) against an NL West opponent in this spot, winning by three runs per game.
In that span, 120 different starting pitchers have started at least 30 starts in this spot, and no pitcher has a higher win percentage than Clayton Kershaw…
How would you rate this article?