Minnesota Twins 2019 Betting Odds, Preview: Powerful Twinkies To Make Push for AL Central Crown
Credit:
Brad Rempel-USA TODAY Sports. Pictured: Max Kepler, Jorge Polanco and Miguel Sano.
The Twins have been middling in mediocrity over the past two seasons, and oddsmakers once again expect them to be a .500 ballclub.
With offseason acquisitions such as Nelson Cruz and Jonathan Schoop, along with improvements from within, this team has value to go over their win total and fight for a division title.
After being shelved last season with injuries, Michael Pineda will also make his Twins debut and will be a integral component of their rotation, which was below-average last year.
Original analysis published on Feb. 20. 
Rocco Baldelli, AKA the Woonsocket Rocket, former 55m dash Rhode Island state champ, is now skipper of the Minnesota Twins. He inherits a team that has middling expectations in the worst division in baseball. They also have one of the best farm systems in baseball.
Hey, Rocco!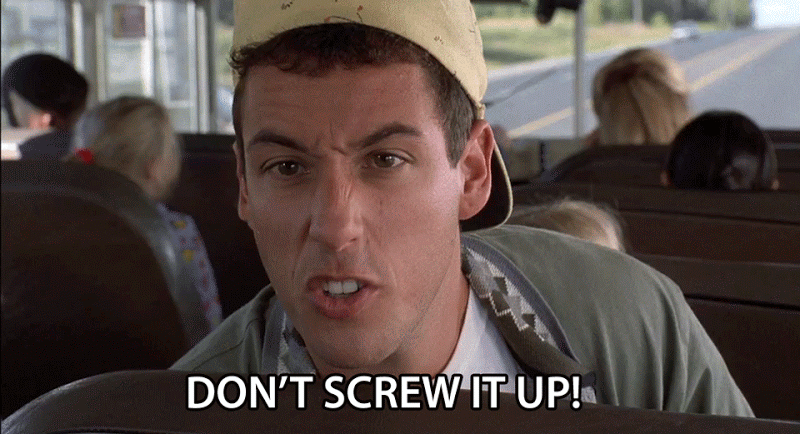 A first-time MLB manager, Baldelli has a chance to start winning right away. His team has plenty of veteran talent and young potential. They just need to make the jump from mediocre to legit.
2018 Results
Record: 78-84 (-7.0 units), 85-77 ATS (+7.7 units)
Over/Under Record: 79-78-5
Preseason World Series Odds: 27-1
Win Total: 83
Most Profitable Starter: Ervin Santana (4-1, +2.6 units)
If you knew ahead of time that the Royals, Tigers and White Sox would all win fewer than 65 games, and the Indians would win just 91, you'd have hammered the over on the Twins' win total of 83. I guess that's why there's no such thing as a lock.
The Twins failed to capitalize on the fact that their division was absolutely horrid and joined their contemporaries in failing to eclipse their win total.
Though a profitable team on the runline, the Twins were marginally unprofitable straight up. They went 12-7 against both the Tigers and White Sox, but just 9-10 against the 58-win Royals. They did beat up on the Orioles (6-1), but if you exclude those four terrible teams, they went an abysmal 39-59.
2019 Odds
World Series Odds: +3000
Division Odds: +300
Win Total O/U: 83.5
Playoff Odds: Make +240, Miss -300
The Twinkies are a team I am closely eyeing on both their win total over and division odds. They're available at +325 right now on the market, which is close to where I wanted them.
In an internal office discussion, Danny Donahue yelled across the room…
Danny: "Twins?"
Mark: "Eh?"
D: "Twins? To win the division?"
M: "Yeah, maybe…hoping for like +350 or +400."
It's definitely close. I'll wait and see what some other books open at and make my decision, but would potentially take +325 if need be.
Roster Notes
Additions: Nelson Cruz, C.J. Cron, Jonathan Schoop, Marwin Gonzalez, Ronald Torreyes, Martin Perez, Michael Reed, Blake Parker, John Andreoli, Wilin Rosario (minors), Justin Nicolino (minors)
Subtractions: Joe Mauer, Ervin Santana, Logan Morrison, Robbie Grossman, Logan Forsythe, Matt Belisle, Chris Gimenez, Oliver Drake, Johnny Field, Alan Busenitz, Zack Granite
Potential Lineup

Max Kepler – RF
Jorge Polanco – SS
Nelson Cruz – DH
Eddie Rosario – LF
C.J. Cron – 1B
Jonathan Schoop – 2B
Marwin Gonzalez – 3B
Byron Buxton – CF
Jason Castro – C

Projected Rotation

Jose Berrios
Kyle Gibson
Jake Odorizzi
Michael Pineda
Martin Perez

Prospect Watch: Stephen Gonsalves (Unranked, LHP), Nick Gordon (Unranked, SS), Lewis Thorpe (Unranked, LHP)
Key Injuries: Miguel Sano (Leg, May), Matt Magill (Arm, early 2019), Gabriel Moya (Shoulder, early 2019), Addison Reed (Thumb, early 2019)
MVP Candidates: Eddie Rosario (+4000), Nelson Cruz (+5000), Max Kepler (+10000), Byron Buxton (+20000), C.J. Cron (+30000)
Cy Young Candidates: Jose Berrios (+2500), Kyle Gibson (+5000), Jake Odorizzi (+10000)
---
>> Sign up for The Action Network's daily newsletter to get the smartest conversation delivered into your inbox each day.
---
Analysis
Player(s) to Watch: Byron Buxton/Miguel Sano/Max Kepler
Most teams had one clear guy who stuck out in my mind as someone to watch, but the Twins have a handful. I couldn't decide between these three so screw it — I'll talk about all of them.
If I had done this for the past five years, Buxton could have easily been the player to watch in every one. His story is pretty well known by now: former No. 1 prospect, oft-injured and also oft-bad-at-baseball.
He actually began showing some promise in the latter half of the 2017 season, so much so that I tossed a couple bucks down on him at 100-1 to win the MVP last year. Might as well have ripped them up and flushed them down the toilet or shoveled them into a furnace (CC: @FantasyLabsNBA).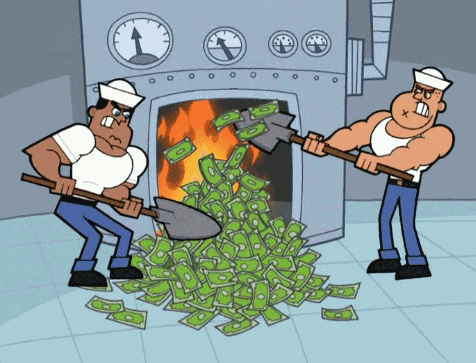 Buxton's 2018 season was the worst of his career. He played just 28 games in the majors and posted a revolting OPS of .383. Injuries caused him to miss time and he was also sent back to the minors and left off the roster in September, which didn't make him happy.
Prove 'em wrong, Byron! The center fielder just turned 25, but I imagine Minnesota may get tired of waiting for him to turn things around if he has another unproductive season.
Sano is another key name who found himself in the minors last year. The big bopper of a third baseman had a career wRC+ of 124 in over 1300 plate appearances from 2015 to 2017 — 32nd out of 232 qualified batters in that span — but fell off a cliff last year.
His weight ballooned to nearly 300 pounds and he was striking out in over 40% of his plate appearances before he was sent down, which is just an absurd number. He wasn't much better after he was called back up, either.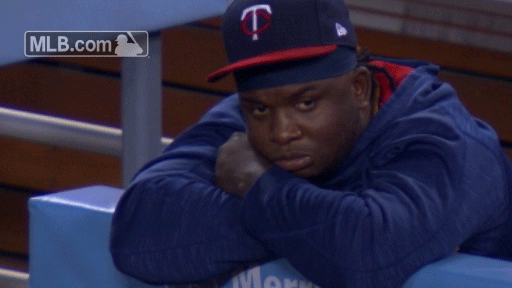 He's reportedly in much better shape these days and needs to bounce back from a career worst season if the Twins want to make the playoffs. Perhaps dropping his strikeout rate below 35% for the first time in his career would help. (Updated: Sano is expected to miss until May after recovering from leg surgery.)
Kepler — the German Hammer — is someone who I believe has not hit his ceiling, yet. In 2018, he posted a career best 2.6 fWAR despite hitting just .224. He was one of the unluckiest hitters in the bigs, though, and should see much better numbers if he hits the ball like he did last year.
Given his ability to make hard contact, walk and limit strikeouts, don't be surprised if Kepler truly breaks out in 2019.
Pitcher to Watch: Michael Pineda
The Twins tossed $10 million at Michael Pineda for two years before the 2018 season knowing he'd probably only pitch in one of them. Coming off of Tommy John surgery, Pineda has missed the past year and a half and is suddenly entering the latter portion of his career at age 30.
Pineda also needed meniscus surgery that ensured he wouldn't pitch last year, but he's recently stated he's 100% good-to-go entering spring training.
The Twins will need Pineda to be healthy and effective given their lack of rotational depth.
Last year, Jose Berrios, Kyle Gibson and Jake Odorizzi each started 32 games. Minnesota need 13 more pitchers to start the other 66 games. It's nice that they had the bodies to do that, but I think they'd prefer a more concrete rotation with proven starters.
Pineda never put up ace-type numbers in the Bronx, but his ability to strike batters out and limit walks has always been impressive. From 2015-2017, his K/BB ratio of 4.79 ranked ninth out of 123 qualified pitchers. His ERA-FIP differential was third over that time, too, suggesting he'd pitched a lot better than his ERA of 4.56 suggested.
Tommy John is a very common surgery nowadays and pitchers frequently come back successfully, but it's no guarantee. If he is the same pitcher that he was before the surgery, expect him to put up solid numbers for his new team.
Summary
I feel like the Twins have been a trendy AL Central pick for years, but they've continuously failed to deliver. From 2002 to 2010, Minnesota did a fine job for themselves by winning the division six times. Since then, they've had just two winning seasons.
It's time for them to start delivering.
They're entering a completely new era without Mauer, and there are plenty of new guys who could become the new face of the franchise. Optimally, that would be the former No. 2 overall pick Buxton, though his window to take that spot won't be open forever.
With the additions of Nelson Cruz, C.J. Cron and Jonathan Schoop, their lineup is loaded with power potential. They have at least six bats that can put up 20-plus home runs with regular playing time, and Fangraphs is projecting their offense to be among the highest scoring in baseball.
Their pitching will likely be what makes or breaks them.
Jose Berrios has emerged as their ace, but will need to continue to make strides and improve this year, as he's nowhere near some of the elite arms in the league. Cleveland, the AL Central frontrunners, would probably slate him in as its fourth or fifth starter for comparison's sake.
Behind him are Kyle Gibson, Jake Odorizzi and Pineda. All three have shown the ability to be reliable, middle of the order arms, but they also have more combined seasons with ERAs in the upper 4s than they do below 3.50.
The Twinkies have a great farm system, headlined by two top-10 prospects in Royce Lewis andAlex Kirilloff, but no true studs who are expected to make an impact this season. Their organizational depth does, however, give them the ability to make some trades if they choose to go that route.
I like this team and believe they have the ability to push for 90 wins in a terrible division. Even if things don't go their way, their floor should be around 80 wins. I think I just convinced myself to take the over on their win total…
All odds via Westgate SuperBook as of Feb. 20
Transactions accurate as of Mar. 24. Free agents deemed subtractions until they re-sign
Advanced data via Fangraphs.com, prospect ratings via MLB.com, prospects in prospect watch expected to be MLB-ready in 2019
How would you rate this article?