MLB Betting: 10 Overvalued Pitchers to Fade Early This Season, Including Robbie Ray, Jose Berrios, Taijuan Walker
Credit:
Brandon Sloter/Icon Sportswire via Getty Images. Pictured: Robbie Ray
This is the most uncertain year for pitching in baseball in recent memory for multiple reasons. Because of the shortened spring training and preseason, some pitchers are behind on their readiness and are not 100% for Opening Day. Potential injuries loom as guys rushed through their prep to be ready for the first game of the year.
The second reason is the pandemic shortened 2020 season. A lot of pitchers only threw 60-70 innings in 2020 and then threw 180+ in 2021.
It's unclear how their arms will respond to this when trying to stretch out and ramp up once again for another 162-game season.
If you're looking for a list of underrated pitchers who are flying under the radar, here's 10 that are worth targeting for bet on spots.
Here's a list of 10 overvalued pitchers coming into the 2022 season for whom I'll be looking to bet against in the right spots.
Robbie Ray, LHP, Seattle Mariners
The first name on the list is a big one because he's the reigning AL Cy Young winner and now a member of the Mariners, everyone's favorite AL dark horse. Ray was stellar in 2021 with an 11.5 K/9, 2.84 ERA, 154 ERA+ and he made 32 starts. But a look under the hood and at his pitching history suggests that regression is coming for the 30-year-old southpaw.
His FIP (3.69), xERA (3.60) and xFIP (3.36) were more than a half-run higher than his surface-level ERA numbers. He stranded 90% of his baserunners allowed in 2021 and that's not at all sustainable in the long run when you consider his career average strand rate is 76.9%.
Ray had a 4.31 FIP in 2018, 4.29 FIP in 2019 and a 6.50 FIP in the shortened 2020 season. As good as he was last year, I'm selling high on Ray and expecting some serious regression back to what he's typically been.
Even if he has improved at 30, he won't repeat his 2021 success and should be an above-average to good starter, not an elite one.
José Berrios, RHP, Toronto Blue Jays
Berrios has been a prime breakout candidate to take that next step forward each of the last few seasons, and he has consistently come up short of those expectations. His last two seasons have been fine but his hard hit rate allowed has increased a few ticks and his xERA has now been above 4.00 each of the last three seasons.
Berrios has almost always been pitching on a good team with his time in Minnesota and now Toronto, and he's one of the pitchers who is consistently priced as a big odds-on favorite. Yet, his ERA away from home in his career is 4.56, his strikeout rate is below 9 K/9 on the road and Berrios is perennially a guy I'm lower on than the betting market.
To his credit, Berrios did improve his strikeout and walk rate in his time in Toronto, but the sample isn't particularly big given that he only pitched 70 innings. He's a good starter, but not at the level at which he'll be priced.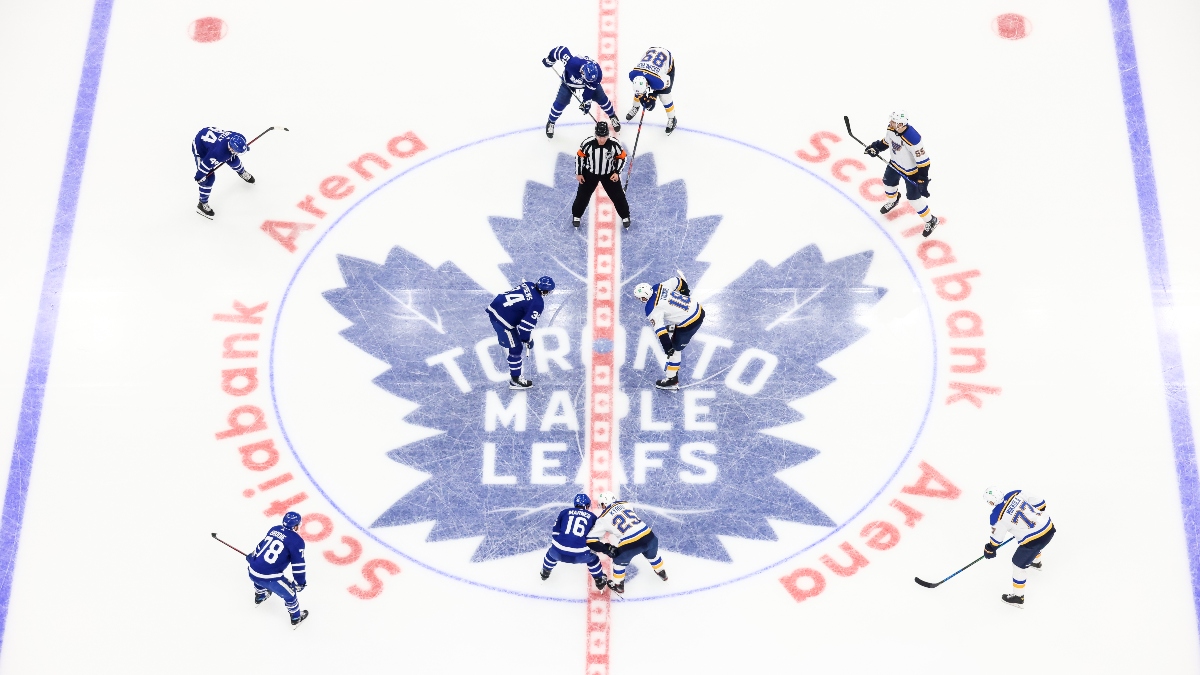 Sign up for all of Ontario's best sportsbooks.
Taijuan Walker, RHP, New York Mets
Walker was an All-Star in 2021 after a stellar first half, but the Mets' righty hasn't been a good pitcher since the summer. He fell off a cliff to end the season and the signs from spring training are extremely concerning for him.
In his first 16 starts of the season, Walker posted a 2.66 ERA and struck out more than nine batters per nine innings. He kept the ball in the yard and was legitimately one of the best pitchers in the NL.
Post-All-Star break, Walker made 13 starts with a 7.1 K/9 and a 7.13 ERA. His OPS allowed rose from .573 to .862 and now his spot in the rotation keeps moving up because of injuries to the rest of the rotation.
Walker made his final start of the spring training earlier this week, and it did not go well.
Taijuan Walker's final line today:

1.1 IP, 6 H, 6 ER, 0 K

He threw only 30 pitches in his final start before the regular season.

— Metsmerized Online (@Metsmerized) April 5, 2022
His velocity was down considerably and now he reportedly has some soreness. Walker hasn't been a reliable starter in nine months and I'm looking to continue to fade him this season given the dip in velocity he saw in spring training.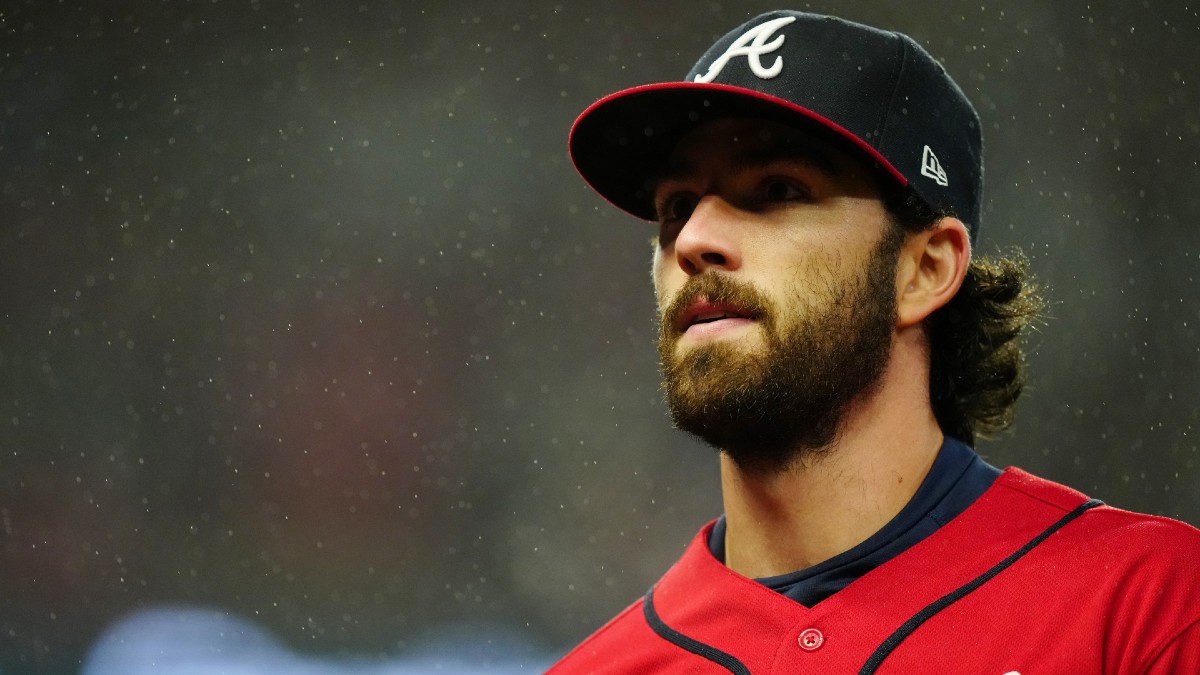 Ian Anderson, RHP, Atlanta Braves
Anderson broke into baseball during the pandemic year in 2020 and finished seventh in the Rookie of the Year voting after he posted a 1.95 ERA and 2.54 FIP.
His first full season in the majors exposed some cracks, though, and while some are expecting him to take the leap in year three, I'm selling Anderson. The right-hander is a negative regression candidate because his 3.58 ERA flatters him when you compare it to his 4.12 FIP, 4.30 xERA and 4.06 xFIP.
Anderson does generate a lot of ground balls, but his BABIP was quite low at .251, considerably lower than the league average. He has a below-average strikeout rate, walks 10% of hitters and doesn't avoid enough barrels for me to buy into him as a potential breakout candidate.
Given his role as the likely No. 3 starter for the defending World Series champions, Anderson's regression could be a way of fading the Braves, who project as a 90+ win team yet again. If the solid contact he allows turns into more hits, Anderson is headed for an ERA around 4.00, maybe higher.
Kyle Gibson, RHP, Philadelphia Phillies
The Phillies are sure to score plenty of runs in 2022, but the defense is projected to be in the bottom five in the entire league. That was a major problem for Gibson in Philadelphia last summer and it's sure to be a problem again if the Phillies continue to get below-average defense from shortstop, third base and most of the outfield.
Gibson is an innings eater in the sense that he's been very reliable for a lot of starts every year of his career. He was an All-Star in 2021 because of his 2.87 ERA in the first half of the season with Texas. The Rangers played stellar defense behind him and that was a major reason he over-performed his expected stats considerably.
His 3.76 FIP suggested regression was coming with Texas, but it didn't come until he switched to a hitter's ballpark and bad defense in Philadelphia.
Gibson had just a 5.09 ERA and 4.04 FIP in Philly. He won't be as bad as that ERA suggests, but the Phillies aren't going to help him much with defense. Gibson ranks in the 28th percentile in strikeout rate and is a career below-average (95 ERA+) pitcher.
There's little upside for him in Philadelphia and a lot of downside, even if Gibson is just a back end of the rotation guy.
Dallas Keuchel, LHP, Chicago White Sox
It's no secret that Dallas Keuchel isn't good anymore, but he might be a permanent auto-fade given his status on a good White Sox team. Every year, there's one or two guys who end up starting every five days who really should not be. (see: Arrieta, Jake, from last season).
Keuchel projects as one of the worst every-five-day starters in the league and will still be lined as a favorite a solid amount because of the White Sox lineup and bullpen, which should be excellent.
Here's Keuchel's stats last season across a variety of different metrics, per Baseball Savant, with percentile rank in parentheses.
13.2% K rate (2nd)
.494 xSLG (6th)
6.15 xERA (4th)
.372 xwOBA (4th)
The White Sox pitching depth and injuries are starting to become a real concern for them, and Keuchel is atop the list of worst pitchers in baseball.
Jack Flaherty, RHP, St. Louis Cardinals
When you compare actual ERA to xERA among starters, Flaherty was the biggest overperformer in all of MLB last year. His xERA of 4.89 was more than a full run higher than his actual 3.22 ERA.
You expect the Cardinals to get a bit of a boost because of their usually elite defense, but there's no guarantee of that repeating again this season and that doesn't explain that big of a gap.
You can't explain away that kind of variance to just good defense, especially considering Flaherty had a career-low HR/FB rate, a ridiculously low .233 BABIP and only pitched 71 innings.
He probably would have regressed considerably if he had pitched more in 2021, but now his arm is going to be asked to pitch 150+ innings following consecutive seasons of fewer than 100. I worry about his arm wearing down, on top of the inevitable regression coming his way.
He's beginning the year on the IL and a guy I'll be trying to fade when he returns. The lingering shoulder issues are troublesome.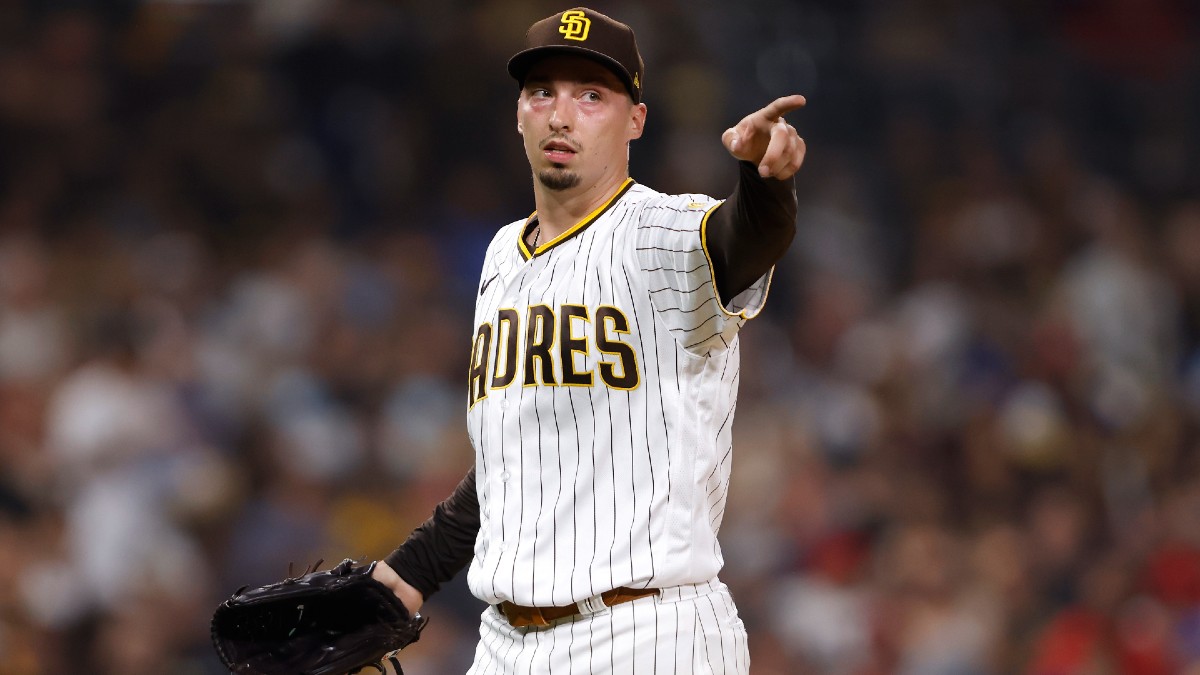 Blake Snell, LHP, San Diego Padres
Snell was the anti-Walker last season in the sense that he couldn't get anyone out in the first half of the season and then turned into one of baseball's best aces in the second half of the year.
Snell has elite stuff and generates a lot of strikeouts and swings and misses. He ranks in the 89th percentile and 83th percentile in strikeout rate and whiff rate, respectively. But when teams have squared up Snell, he gets hit really hard. And because of his control and walk issues, there's more often than not runners on base when he's getting hit around.
Even with his second-half improvement, Snell finished with a 4.86 xERA and his highest walk rate since 2016, his rookie year. I think a lot of people are expecting Snell to regain his end of the year form, but that run was somewhat positive variance swinging his way and the control issues severely limit his ceiling.
Snell and the Padres are consistently priced as big favorites, and he hasn't consistently earned that for me.
Marco Gonzales, LHP, Seattle Mariners
Gonzales managed to pitch to a .320 wOBA in 2021 despite a significantly higher xwOBA at .340. His ERA was a full run lower than his expected 5.02 xERA last year as well.
Gonzales needs to have elite control to be an effective pitcher and he really didn't have that in 2021 with a 7.2% walk rate. That's still fine, but Gonzales is a part of the Mariners' regression train that I'm riding — along with the back-end of their bullpen.
His hard hit rate was the third highest of his career last year and highest since 2016, so it's not that Gonzales was avoiding barrels either. Given that he has no pitches that top 90 mph, he's not able to generate enough whiffs and the Mariners' defense projects out as pretty average across the board.
He's unlikely to replicate his 82.2% strand rate and when that regresses, he will  too in the middle of the Mariners rotation.
Framber Valdez, LHP, Houston Astros
Valdez is the expected ace for the Astros while Justin Verlander returns from Tommy John surgery and Lance McCullers Jr. is out injured with arm issues. Both of them are major question marks, although Verlander has looked good in limited spring training action.
But Valdez should also be a question mark following an inconsistent 2021 season that saw his walk rate double from 5% to over 10% year over year. Combine that with his strikeout rate dropping from 21% to 16% and you have a lot more balls in play.
Valdez is excellent at inducing ground balls, but the defense might be worse this year with rookie Jeremy Pena taking over for Carlos Correa at shortstop. Valdez's ERA dropping despite his K/BB plummeting is always a sign that regression could be around the corner.
Valdez is someone I'm high on long term, but watch his control numbers closely early in the season and look to fade if he's not improving his walk rate.
How would you rate this article?
This site contains commercial content. We may be compensated for the links provided on this page. The content on this page is for informational purposes only. Action Network makes no representation or warranty as to the accuracy of the information given or the outcome of any game or event.