MLB Odds, Picks & Predictions: Rays vs. Mets (Tuesday, Sept. 22)
Credit:
Adam Glanzman/Getty Images. Pictured: Blake Snell
Rays vs. Mets Odds
The Tampa Bay Rays magic number is now down to one.
A win against the reeling New York Mets would clinch a division title for Tampa Bay. The Rays defeated the Mets 2-1 on Monday, and did so despite using an opener followed by five other relievers out of their bullpen. Somehow, the Mets still managed only one run of support for their ace, Jacob deGrom, who deserved better after going seven innings while striking out 14 batters.
This just adds to the growing list of how the Mets have lost games this season.
With a division title within their reach, the Rays will send Blake Snell to the mound for his 11th start this season. The Mets will counter with Seth Lugo as he looks to atone for a recent poor outing where he failed to make it out of the second inning after allowing six runs on eight hits, with four of them being home runs.
There's a reason the New York Mets think Lugo's best role is in the bullpen, and if not for injuries to their depleted rotation, he wouldn't have been inserted as a starter. And that's just one of the reasons the Mets are worthy of another fade tonight.
New York Mets
Seth Lugo is 2-3 on the season with a 4.34 ERA and 1.31 WHIP. As a starter, he has a 5.30 ERA with a 1.50 WHIP and 5.33 FIP. While Lugo has been a serviceable pitcher for the Mets through his career, the reality is that he's better in small doses and the number support this theory.
Just take a look at his stats as a reliever vs. a starter — and that's just this season. If you performed the same analysis using his career numbers, you would get the same conclusion.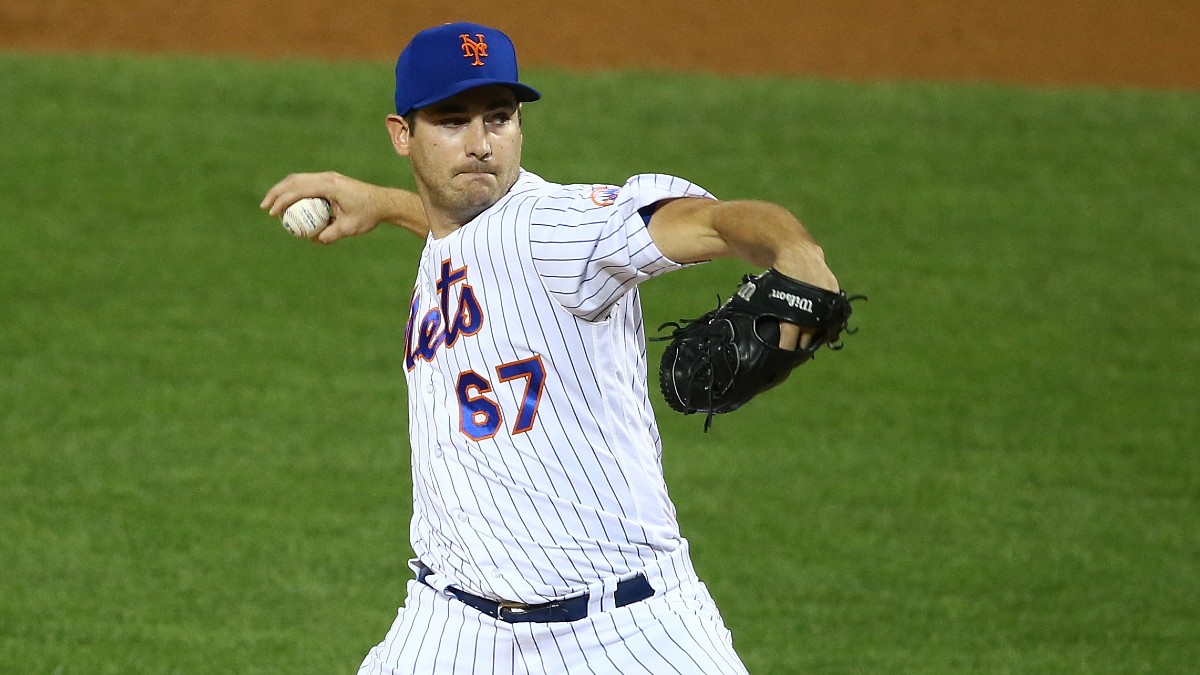 Recently, Lugo has struggled to establish his fastball in order to set up his off-speed pitches. In each of his last four starts, his fastball has been below average in runs allowed. His curveball has actually been his best pitch this season.
Of the four pitches that Lugo throws consistently, only the curveball would rank above average in runs allowed this season. But while his curveball has been his best pitch this season, the Rays are actually a bad matchup for Lugo as they're second in all of baseball with 11.9 runs above average against Uncle Charlie.
That kind of irony almost seems to be very fitting with how the Mets season has gone.
Tampa Bay Rays
The last time Blake Snell pitched in the Big Apple, he picked up a win against the Yankees. On Tuesday night, he'll hope to have the same result in his second career start against the Mets.
Snell is 4-1 on the season with a 3.05 ERA and 1.15 WHIP. His 4.11 FIP is higher than his ERA, which suggests that he's a possible candidate for some regression.
Any regression is likely due to Snell's 3.05 BB/9 ratio. The walks are partially the reason why he hasn't been able to complete six innings this season. In spite of that, he's been able to pick up strikeouts (10.96 K/9 ratio) when necessary and strand 87.9% of the batters that reach base.
However, Snell's propensity to give the occasional free pass to first base might be of little consequence when facing the Mets.
New York is ranked 24th out of the 30 MLB teams with a 32.6% swing rate outside of the strike zone. Snell is also coming off his last start in which each of the four pitches in his arsenal graded out as above-average runs allowed. That was actually the first time he accomplished that feat this season. And with the playoffs starting up next week, the Rays left-hander might just be rounding into form.
Rays vs. Mets Pick
I like the Rays to close out the division with one of their best pitchers on the mound. They hung tough with the Mets ace last night and should be able to handle a much lesser pitcher in Seth Lugo.
If I'm being honest, I thought this number would be much higher but even my model projects the Rays as -122 favorites, which I suppose makes sense considering the Mets are actually tied for first in baseball this season with an above-average wRC+ rating of 121. However, over the last seven days the Mets have been below average with 99 wRC+ rating.
The writing is on the wall for the Mets — while they're not mathematically eliminated, they would have to hurdle three teams to even get into position to claim the final wild card spot.
I wouldn't be surprised if the Mets start to rest some players in their lineup as one of their best players, RF Michael Conforto is already banged up with a hamstring injury.
BetMGM has the best price on the board with Rays at -128. Given the form of both pitchers on the mound, I'm going to risk a half-unit of my bankroll and back the Rays.
PICK: Rays ML -128 (up to -135)
How would you rate this article?