MLB Wednesday Weather: How Do Players Handle Extreme Heat?
Credit:
Ron Chenoy-USA TODAY Sports. Pictured: Jon Gray.
With temperatures just shy of 100 degrees, the Giants and Rockies will be sweating out today's game at Coors (3:10 p.m. ET).
Using The Action Network's betting tools, we've identified how games with similar conditions have played out historically.
The heat wave in Colorado continues today, as the Giants and Rockies will have to play in close to 100-degree heat at Coors Field. In fact, that's just one of seven games that will feature 90-degree temperatures at one point or another during the game, but is the only one that will see sustained temps above 95.
So what, pray tell, happens in baseball games that have average temperatures above 95 degrees?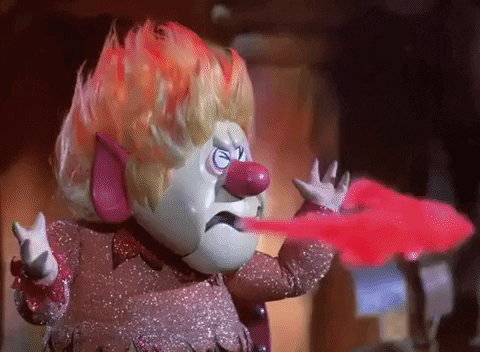 Sorry, Heat Miser. It's only supposed to top out at 99 today …
Overall, overs are 190-180-15 since 2005 with average temps of 95+ per Bet Labs, but there's more to it than that. The vast majority of these games have come in Texas or Arizona:
Texas: 47-34-1
Arizona: 119-110-9
That leaves us with just a 24-36-5 record for the over at every other ballpark combined, including 2-4-1 at Coors Field. We know that batted balls will travel farther in hotter temperatures.
If you didn't, here's a scientific study that shows how a ball hit at 103 mph at a 28-degree launch angle will travel more than 15 feet farther in 100-degree temperatures than at 50-degree temperatures. That doesn't even factor in altitude or these new "juiced" baseballs the MLB is using this year.
Given that fact, one would expect overs to do better in hot temperatures. Of course, oddsmakers surely know of this phenomenon, too. They're a smart bunch of people and will do anything to get an edge on the public.
So why have unders performed better at parks that don't often see scorching hot temps? It could be either:
A.) Too small of a sample size.
B.) Oddsmakers are setting higher lines because they know people will lean toward the over.
C.) The players aren't used to the oppressive conditions and don't perform at 100%.
D.) A combination of all three.
It's tough to say for sure, but I'd imagine all of these things might be in play. I can actually test B to an extent by looking at moneylines.
The most profitable team in 95-degree heat? The Texas Rangers! They've gone 52-33 for a +11.1% ROI.
This proves that the Rangers, who have adapted and evolved to play better in hot conditions, do better than their normal-person counterparts on the other teams.
But wait … the least profitable team in 95-degree heat? The Arizona Diamondbacks at just 109-130 for a -16.4% ROI. There goes that hypothesis.
I can't say for sure why overs have fared poorly at other ballparks in the extreme heat, but I would not suggest taking the under just because of that trend. It's too small of a sample and anything can happen at Coors, especially this season.
Today's game, which features Shaun Anderson for the Giants and Jon Gray for the Rockies, opened with a total of 13.5 but is down to 13. The total is getting fairly split action, with the over getting just north of 55% of both bets and dollars.
This would mark the sixth straight game at Coors with a total of 13 or higher, with the over going 3-2 in the previous five.
How would you rate this article?