MLB Weather: 2 Missouri Games Exhibiting Strong Hitting Conditions
Credit:
Greg M. Cooper-USA TODAY Sports.
Tonight, the Cardinals and Royals will be hosting the Braves and Yankees, respectively, and both Missouri stadiums will feature strong hitting conditions.
There is one caveat, as potentially heavy rains could put the Yankees-Royals game in jeopardy.
The Midwest can be a scary place when it comes to weather. Just this past week there have been tornadoes left and right … not sure how those folks live there without constant fear.
While there's just a slight risk of twisters tonight, there will be some winds in St. Louis and Kansas City that could impact the baseball games being played.
Braves (Mike Foltynewicz) at Cardinals (Miles Mikolas)
8:15 p.m. ET
Last year, Mike Foltynewicz and Miles Mikolas both emerged as their respective teams' aces. This year, the two "studs" have a combined ERA of nearly 12 …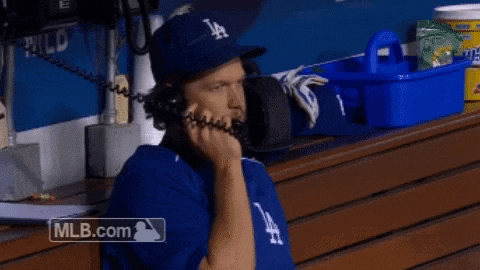 Both have also had issues with home runs, with Folty allowing 10 dongs in five starts and Mikolas posting a lofty HR/9 of his own at 1.63.
The Braves' and Cardinals' bats will look to take advantage of these struggling arms tonight at Busch Stadium, where winds will be blowing out to left field at 9 mph. The temperature will also be in the upper 80s at first pitch and creep down into the lower 80s by the end of the game.
If we check FantasyLabs Weather Rating, this game comes in at 64, making it the second-highest of the night behind the game at Coors Field — I wonder if the oddsmakers will be able to set a total high enough to keep the Orioles' pitching staff in check at over 5,000 feet elevation …
Anywho, the total in this game has gone from 9 to 9.5 since opening despite less than 50% of bets on the over.
Yankees (Chad Green & Co.) at Royals (Jakob Junis)
8:15 p.m. ET
A few hours west, the Royals and their third-worst record in baseball host the Yankees on what will be a bullpen night for the Bronx Bombers. Chad Green will open things up, with either Luis Cessa or Nestor Cortes Jr. likely getting the brunt of the work afterwards.
The Royals will be countering with Jakob Junis, whose poor K/BB ratio and high HR/FB rate have led to an ERA of 5.69. Unfortunately for Junis, he faces a Yankees lineup that somehow ranks fifth in the league in homers despite the fact that Aaron Judge and Giancarlo Stanton have both missed the majority of the season.
Yesterday, the Yankees' B (or maybe even C) -squad was able to squeak over the total in Baltimore despite Gary Sanchez and Gleyber Torres resting in addition to their superstar sluggers already being injured. Tonight should feature their best bats possible in the lineup.

Both teams will have the chance to hit in some solid conditions for a night game (63 Weather Rating), but unlike in dry St. Louis, we may see some rain here — maybe heavy stuff. It's a risky maneuver if you were thinking of playing some of these hitters in DFS, as there's even a chance of a postponement here.
In the betting world, this total didn't open up until this morning shortly before I published this here article. It was initially posted at 9.5 with a heavily-juiced over before moving to 10. Check the latest odds here.
Keep these rain-shortened game betting rules in mind, just in case they are only able to play six or seven innings, or what have you.