Marky's Monday MLB Forecast: The True Windy City Rears Its Head
Credit:
Bob DeChiara – USA TODAY Sports.
The Highlights
There is not much variety in tonight's Weather Ratings, as all but one game sit within a few points of average.
Studies have found that Boston is windier than the "Windy City" of Chicago, and bettors have taken notice.
Doppler radars are looking clear tonight as no rain is expected to affect games.
---
Did you know that Chicago is living a lie? The "Windy City" can hardly muster a bluster at all compared to the real windy city … Boston. That's right, Boston>Chicago in yet another way. Don't @ me.
Based on this study and several others I saw on Google, Boston and just Massachusetts in general has some of the windiest conditions in the country. That holds true tonight, as Fenway Park (better than Wrigley) has some winds that are influencing bettors.
As a reminder, our Weather Rating distills the hitter-friendliness for a particular game into one number. It is a proprietary Fantasy Labs model and shown on a scale of 0 to 100. The Weather Rating does not account for potential rainouts; rather, it simply examines all relevant atmospheric conditions (temperature, altitude, wind speed, humidity, and so on) to determine how many home runs are likely to be hit in a given game.
Highest Ratings
Dodgers at Padres: 53
Reds at Indians: 50
Rangers at Red Sox: 50
A very low high section, if that makes sense. San Diego has definitely not topped the list this year and really has no business being at the top with just a 53, but that's just what we have this evening. Even with Clayton Kershaw going for the Dodgers, the total has risen from 7 to 8 since opening.
The two games listed, along with three domed games, all have 50 Weather Ratings at the time of publication.
Like I was hinting above with that whole Boston windy city talk, the wind is blowing out at Fenway at nearly 10 mph tonight. With that said, more than 90% of dollars are on the over and the total has moved accordingly, jumping from 9 to 10. Perhaps also helping out is the fact that both Eduardo Rodriguez and Mike Minor are more fly-ball pitchers than ground-ball pitchers. Baseballs hit in the air can go farther with the help of wind, whereas baseballs hit on the ground are generally not affected.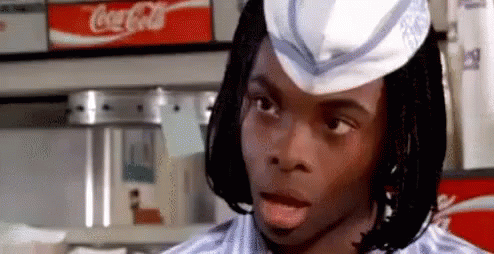 Lowest Weather Ratings
Cubs at Giants: 32
Nationals at Pirates: 48
Royals at Twins: 48
We have some standard San Francisco weather easily taking the low spot on the totem pole. Despite that, the total has risen from 7.5 to 8 since opening.
Other than that, the other "low" games are essentially average, just like every other game of the night. BORING.
Rain
None! I took a look at the radar and see nothing that worries me. I'd guarantee it, but like they say … you can get a hell of a good look at a T-bone steak by sticking your head up a bull's ass, but wouldn't you rather take the butcher's word for it?