MLB Weather: Cleveland Sporting Worst Weather Rating of the Year
Credit:
Ken Blaze-USA TODAY Sports. Pictured: Mike Clevinger.
There are 13 MLB games on Monday, four of which take place before 7 p.m. ET.
Coincidentally, those four games before 7 all have Weather Ratings below 10, including the White Sox-Indians game which has a rating of just 3.
No outdoor games have Weather Ratings above 50, with a couple of games in Southern California taking the cake for best offensive conditions of the day.
March is over! Spring is finally here! Oh wait, nevermind. Today's weather still sucks. You do not want to have tickets to any games in the Ohio Valley this time of year. You'd think you'd be safe if you avoided the night games and went to day games, but you'd be wrong.
As far as rain goes, they say April showers bring May flowers, but today should be showerless. So at least we got that going for us … which is nice.
---
A Trip to the Lab
Generally, this section will be reserved for historical trends from Bet Labs. Well, guess what? I felt like looking at the FantasyLabs trends tool today.
With cold/bad weather still very much upon us, I wanted to look at how hitters and pitchers performed in same in the DFS world.
As you'll see in a little bit, we have several games with a Weather Rating below 10 — very poor weather for offense.
Here's how players have done in those games compared to their salary-based expectations on DraftKings:
Hitters
Weather Rating from 0-10: -0.64 Plus/Minus, 35.3% consistency
Weather Rating from 11-100: +0.01 Plus/Minus, 38.9% consistency
Pitchers
Weather Rating from 0-10: +0.59 Plus/Minus, 54.2% consistency
Weather Rating from 11-100: +0.00 Plus/Minus, 51.6% consistency
As you can see, you're going to have better scores in the long run if you roster pitchers in these types of games and avoid hitters. If you stacked a couple of lineups in bad-weather games and took pitchers in normal games, your lineup would be about six points worse on average than if you faded the hitters and drafted the pitchers.
---
Highest Weather Ratings (excluding closed roofs)
Giants at Dodgers: 43
Diamondbacks at Padres: 34
Weather Ratings are a proprietary number created by FantasyLabs which are on a 0-100 scale, with 100 being the best hitting atmosphere and 0 being the best pitching atmosphere. It takes into account temperature, wind speed, wind direction, stadium elevation, humidity and atmospheric pressure. 
During the summer months, it's not uncommon (AKA common) to see the games on the west coast take up the spots in the lowest Weather Ratings section. However, while the rest of the country is dealing with garbage early-spring weather, sunny Southern California is dealing with good old sunny Southern California weather.
Well, truthfully, there's actually going to be some decent cloud cover, but it's still going to be in the mid-70s in Los Angeles and upper 60s in San Diego — much nicer than the other weather around the league today.
---
Lowest Weather Ratings
White Sox at Indians: 3
Brewers at Reds: 8
Cardinals at Pirates: 8
Tigers at Yankees: 8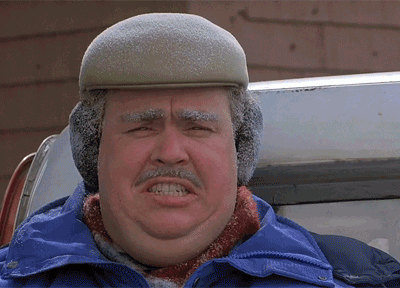 There's a bunch of cold, crappy weather on tap today, including the early afternoon games (Cards-Pirates) and mid-afternoon game (ChiSox-Indians).
At a measly 3, the game in Cleveland takes the cake for worst baseball weather of the season thus far. The temps will be in the high-30s with a slight breeze blowing off Erie from left to right. This total has remained at 7.5 despite two-thirds of bets being on the over.
The Pittsburgh game sports similar temperatures, but the wind will actually be blowing out. Just 31% of bettors are taking the under, but the total has moved from 8 (u-120) to 7.5 (u-120) thanks to the fact that those 31% of bets account for more than 80% of the money.
A similar bet vs. dollar split in the Bronx is also causing line movement. With Domingo German taking on Tyson Ross, this total opened up at 9, but has fallen to 8.5. It will definitely be a bit balmier in New York, but a stiff left to right breeze will make for unfavorable hitting conditions.
Cincinnati will also be a bit warmer — potentially over 50 degrees for part of the game — but will feature winds blowing in. The total has remained at its opener of 8.5.
How would you rate this article?